Digital Information Screens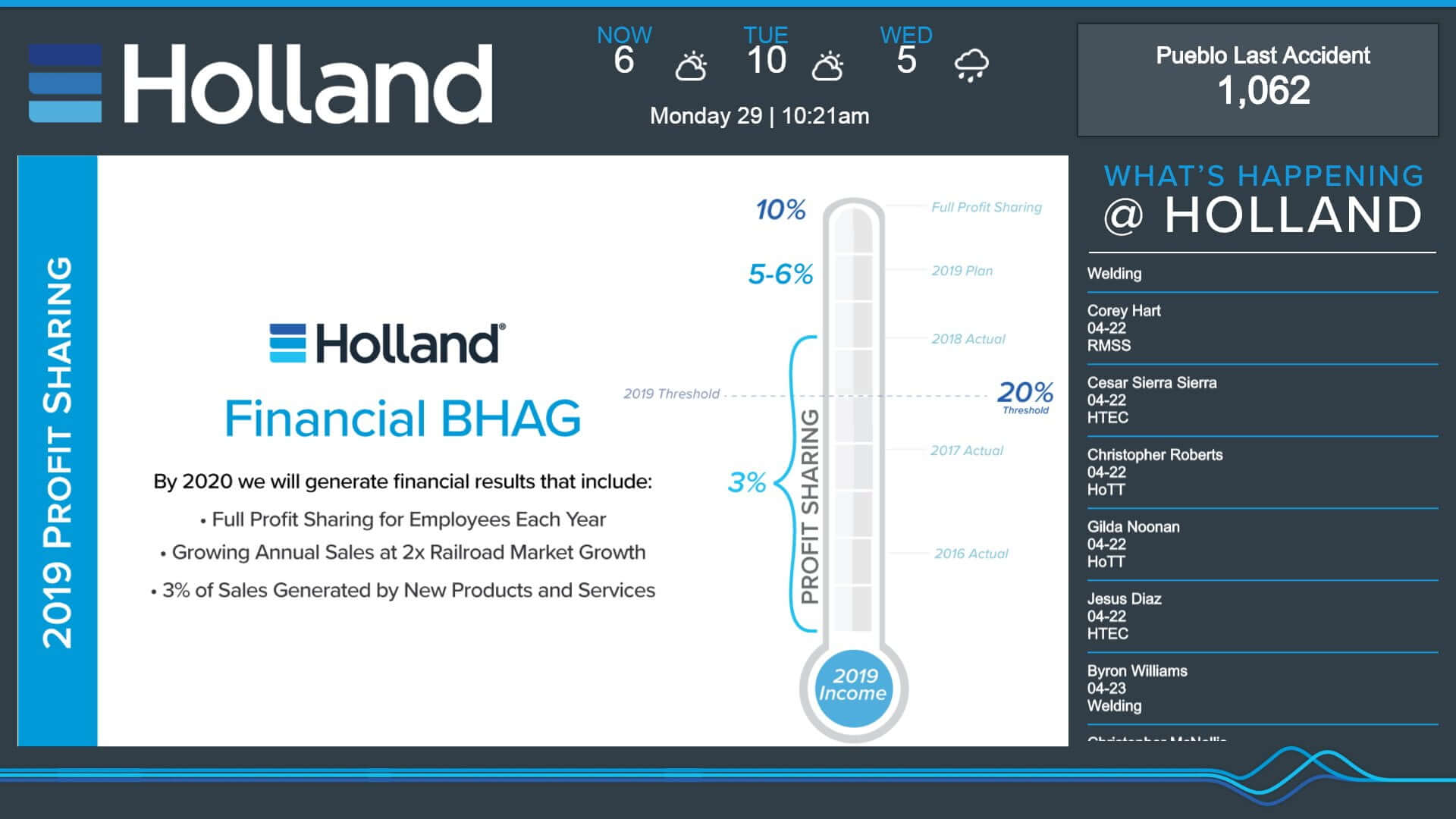 Are you looking for a unique way to present content to your organization? If so, digital information screens from REACH Media Network offer a whole host of ways to connect with your target audience by distributing your high-quality content to multiple digital devices regardless of location.
Why Invest in Digital Information Screens?
There are a whole host of reasons why your organization could benefit significantly from digital information screens, a few of these include:
Showcase upcoming events – Whether you have an organization or work at a school of some kind, you likely have important events that you'd like to showcase. Digital information screens allow you to beautifully display upcoming events with a wide array of media content including high resolution videos and images.
Promote social media content – Instantly share social media content to your digital signage thanks to our cloud-based software. This way you can ensure that each time you post to one of your social media profiles, it's immediately shared across all of your digital screens.
Cloud based platform – With digital signage software from REACH, you'll be able to access all of your content from anywhere, provided you have an internet connection. All of our software is cloud based which makes it easy to access regardless of your location. This also allows you to control multiple digital information screens from one user friendly portal.
Streamline content across locations – If you have multiple locations across the country, or even the world, you likely want some way to quickly disseminate information to everyone all at once. Whether it's an emergency, or important events, REACH has you covered thanks to our cloud based digital signage. Thanks to the cloud you can easily share content across multiple locations by simply logging in to your cloud-based interface and making whatever changes you feel are necessary. These changes will then instantly propagate to your digital signage across multiple locations.
Industries That Can Benefit from Digital Information Screens
At REACH Media Network, we've partnered with organizations across a wide array of different industries to provide digital signage software. Some of the more popular industries we've worked with include:
Interested in Learning More About the Versatility of Digital Information Screens?
If you're interested in learning more about how digital signage can benefit your organization, feel free to reach out to our team by phone today at 952-255-6296 or via email at info@reachmedianetwork.com