Turnkey Digital Signage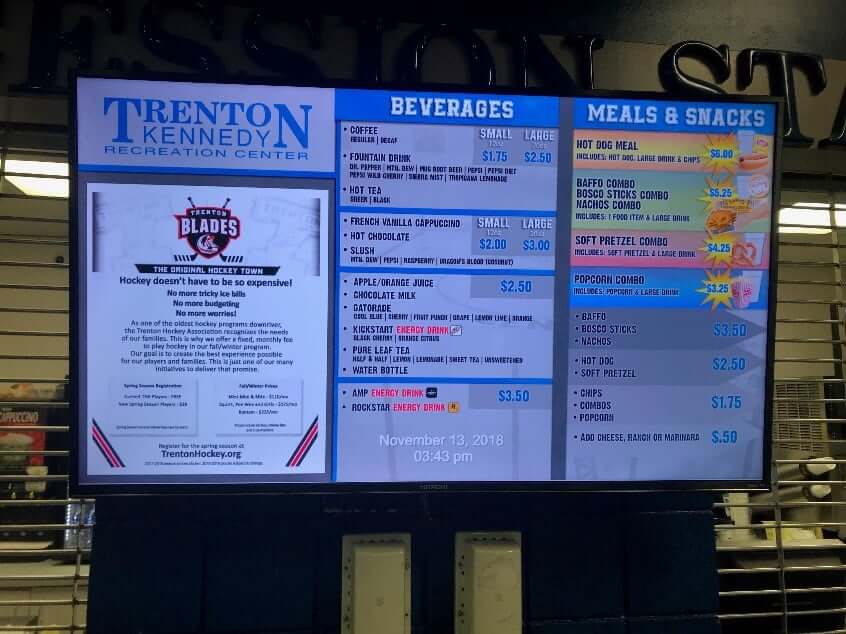 When most people think about adding turnkey digital signage to their organization or location, they're overwhelmed by all the details that have to happen before the first piece of content hits the screen. At REACH Media Network, we started noticing this problem with some of our partners and in turn, have started to offer an all-inclusive turnkey digital signage solution. 
Our intuitive turnkey digital signage solution is extremely user-friendly and has what it takes to be up and running with high–quality digital signage software in no time. When you contact our team looking for solutions, you will be surprised at how fast we can get your digital signage software setup process moving forward.
Turnkey Digital Signage from REACH Media Network
Whether you're looking for the content management software itself or the full package, including screen/player hardware and installation, REACH Media Network can provide a turnkey digital signage solution for your business. We offer a wide array of both residential and commercial-grade displays in all sorts of sizes to accommodate your space. It's important to speak with someone from our team to layout your needs so we can work together to come up with a turnkey digital signage solution that fits your organization best.
Additional Features Available with Turnkey Digital Signage Solutions
When you decide to invest in a digital signage solution like our turnkey digital signage, it's important that you understand the features included with the software itself. At REACH Media Network, our software offers  many unique features, a few of which include:
Cloud-based software: 

Our software is 100% cloud-based, which means that you're able to access this software from anywhere

when

you have an internet connection. This

convenient feature

allows you to modify your digital signage content from anywhere at any time.
Interactive widgets:

REACH

Media Network

offers hundreds of free interactive digital signage apps. These widgets allow you to add interactive content to your

turnkey

digital signage

 such as social media posts, live TV, news headlines, streaming content, and much more.

Free software update:

Because our software is cloud-based, we're constantly adding new features

that

are all updated in the cloud, so that you don't have to experience any downtime.

Free support:

At REACH

Media Network

, we consider you a partner, not just a customer. Because of this commitment, we're proud to offer free software support for as long as you use our software. Whether you need  technical assistance or help with the actual design of your digital signage, give us a call

at any time, and

 we'll do everything we can to help.
Contact REACH Today for a Turnkey Digital Signage Solution
Don't be intimidated by adding digital signage to your company or organization. Thanks to our turnkey digital signage solutions, you can leave all the worry to our team at REACH Media Network. We've helped countless companies use digital signage to foster communication and collaboration with employees and clients alike. Contact us today to learn more about our cloud-based turnkey digital signage software.