Digital Signage Solutions for Municipalities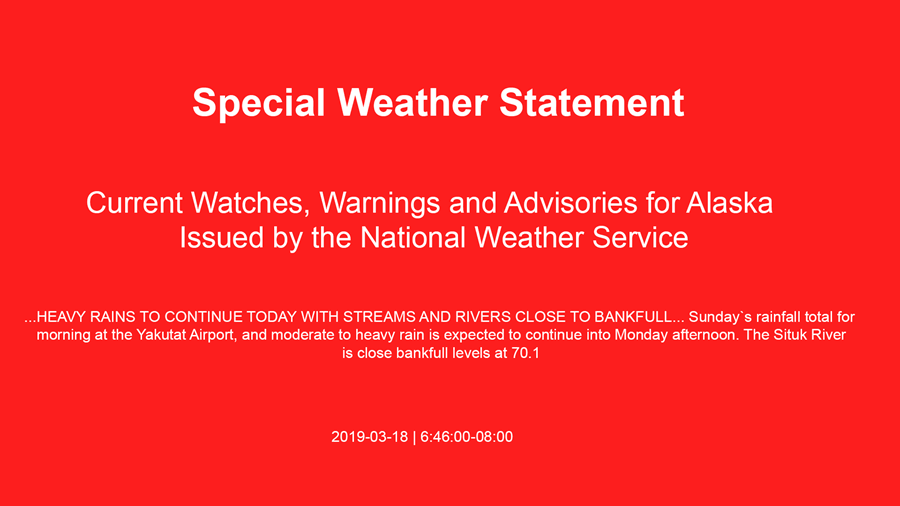 Tracking various departments within a municipality can be extremely difficult. This is especially true if you have a variety of different facilities throughout your city or town. One way to streamline communication is through the usage of digital signage solutions for municipalities. Learn how large numbers of municipalities around the country are using digital signage software from REACH to track a wide array of data.
Why Choose REACH Digital Signage Solutions for Municipalities?
There are a number of different reasons why municipalities of all sizes continue to look to REACH for all their digital signage software, a few of the most common include:
Easy to Use – Digital signage software can be packed full of features, but if it's difficult to use, it likely will not be well received by your team members. Thankfully our software is built from the ground up to be user friendly regardless of tech experience. Easily change content thanks to a user-friendly interface that can be accessed from the cloud.
Scalable Based on Your Needs – The beauty of cloud based digital signage software is that as the needs of your municipality grow so too can your digital signage. Easily roll out new devices and control each of them seamlessly from one, cloud-based interface.
Emergency Alert Systems – All municipalities need to get emergency alerts out to as many people as quickly as possible. With REACH software, easily distribute notifications from a wide array of different emergency alert systems.
National Weather Alert Functionality – In addition to emergency alerts, our software also supports national weather alert functionality to ensure your residents are constantly updated of any potential severe weather in your area.
Promote Social Media Accounts – digital signage is a great way to help promote your municipality's social media accounts. Easily share content to your digital signage from all your social media accounts thanks to software from REACH.
Show Upcoming Events – With digital signage you can easily publish upcoming events going on within your area. Manually add events, or integrate a variety of online calendars to automatically populate events.
Learn More About Digital Signage Solutions for Municipalities
If you're ready to invest in digital signage solutions for your municipality, don't hesitate to reach out to us today. We can be reached by phone at 952-255-6296 or via email at info@reachmedianetwork.com. We'll be happy to discuss how municipalities of all sizes are using digital signage solutions to better foster communication.