Digital Signage Displays & Advertising Screens for Businesses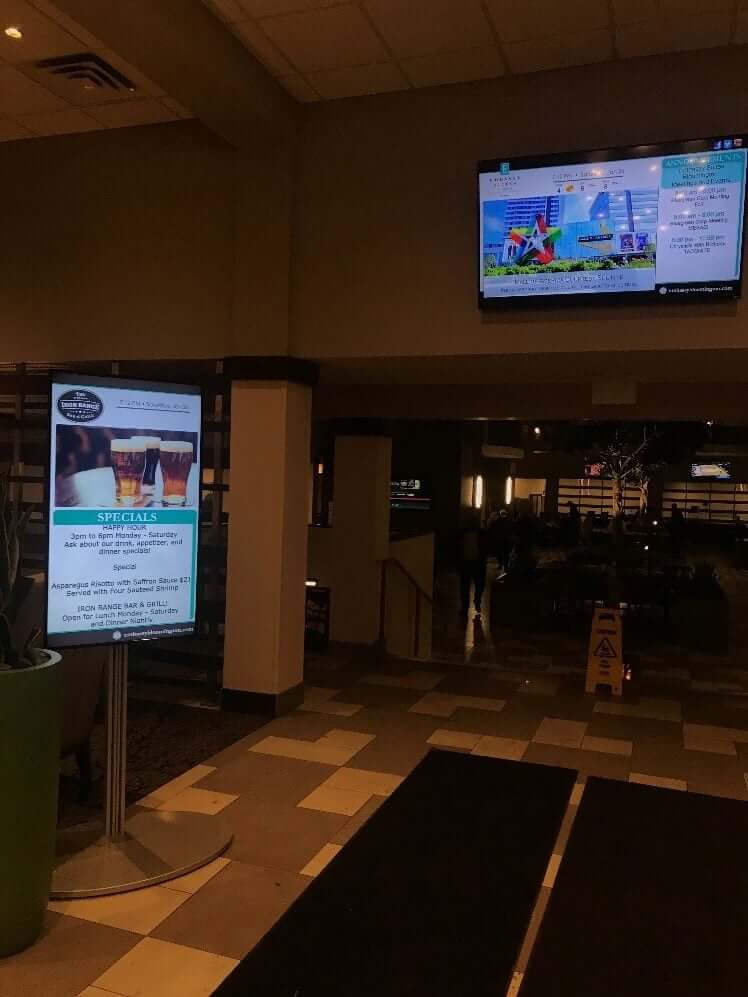 Whether you're looking to better cater to your customers or to engage with your employees, digital signage may be something that you should consider. Digital signage displays & interactive screens for businesses are a unique way to disseminate information to your employees and/or customers. At REACH Media Network, we develop high quality digital signage software that's easy to use and highly versatile.
Why Choose Digital Signage Displays & Interactive Screens for Your Business?
There are several reasons why businesses are turning to digital signage, a few of which include:
Use Digital Signage to Improve Communication with Clients & Employees
We hope this article has sparked some ideas about how you can use digital signage in your business. If you have any questions about how best to use our digital signage software, don't hesitate to reach out to our team today. You can give us a call any time at 952-255-6296 and we'll be happy to help you in any way we can. Remember, when you partner with REACH Media Network, you'll have access to unlimited software updates as well as free technical support for as long as you use our software.