Groundhog Day & Digital Signage
Preparing for 6 More Weeks of Digital Signage
Today is the infamous Groundhog Day, which means Punxsutawney Phil woke up to let the world know we will be facing 6 more weeks of winter. Whether or not this is good news for you, it can serve as a reminder to marketing professionals that it is time to update their digital content. Six weeks of winter means some of your older content can grow stale if you've been using the same layout since the start of the season. That is why we put together some tips to keep your signage fresh.
Get Into the Holiday Spirit
While the rush of the December holidays may be done, there are still many festivities taking place in the month of February. This week, including some trivia and historical background on Groundhog Day can be a fun conversation piece in the office. But there are other holidays that can add some flair to your signage. Below is the entire list of February holidays:
2/1 – Chinese New Year, National Freedom Day
2/2 – Groundhog Day
2/4 – World Cancer Day
2/5 – National Wear Red Day
2/9 – National Pizza Day
2/11 – International Day of Women and Girls in Science
2/14 – Valentine's Day
2/15 – Flag Day (Canada)
2/17 – Random Acts of KindnessDay
2/20 – World Day of Social Justice
2/21 – Presidents' Day
2/24 – Flag Day (Mexico)
2/25 – Purim
2/26 – Magha Puja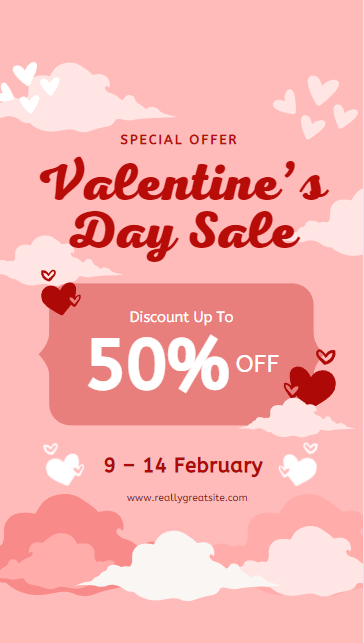 This month's holidays offer a lot of potential for diverse signage. For instance, including holidays your viewers may not be familiar with is a great way to draw interest. In addition, certain holidays such as Valentine's Day can help promote limited-time sales and items. Even just adding festive decor to your designs is enough to freshen up a stale winter layout!
Revisit Old Assets
Sometimes it's not the content itself that's the problem, but the approach. Returning to old assets and tweaking them to appear new is a great way to flesh out your content library. A simple update to your current layout, such as changing the position, dimensions, or apps, can help your signage stand out. Not to mention reusing assets is cost-effective and allows for quick updates to live displays. For more information on how reusing old content can benefit your business, read our article here.
Month-Long Initiatives
February is also known for being Black History Month and American Heart Month. Creating content centered around these initiatives can give you a constant rotation throughout the month. Trivia, quotes, blood drives, and other forms of content can help entertain and educate your audience. These serve as nice breaks between announcements focused on your business. It retains attention while also still displaying relevant media. Visit our resource page to learn how you can celebrate Black History Month with REACH!