Digital Signage for Schools and Districts
AWARD WINNING K-12 DIGITAL SIGNAGE
JOIN HUNDREDS OF SCHOOLS THAT ARE ALREADY USING REACH!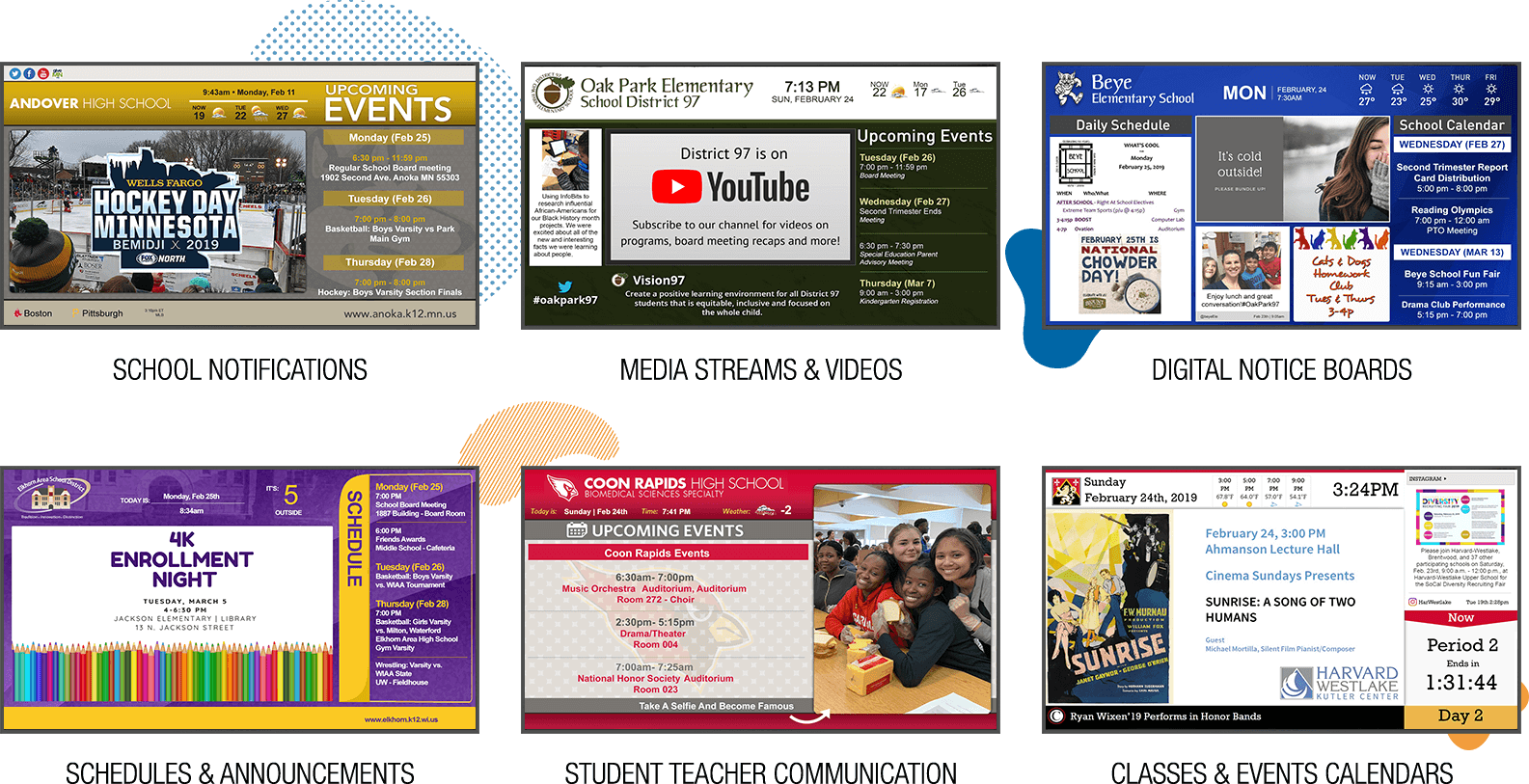 DESIGN, SCHEDULE, SEND
REMOTELY CREATE AND CONTROL
From any computer or laptop, you will have complete flexibility over what content you're displaying on your screens,
all while being able to set up multi-user accounts, set access controls, and preschedule your slides to play on your schools digital sign.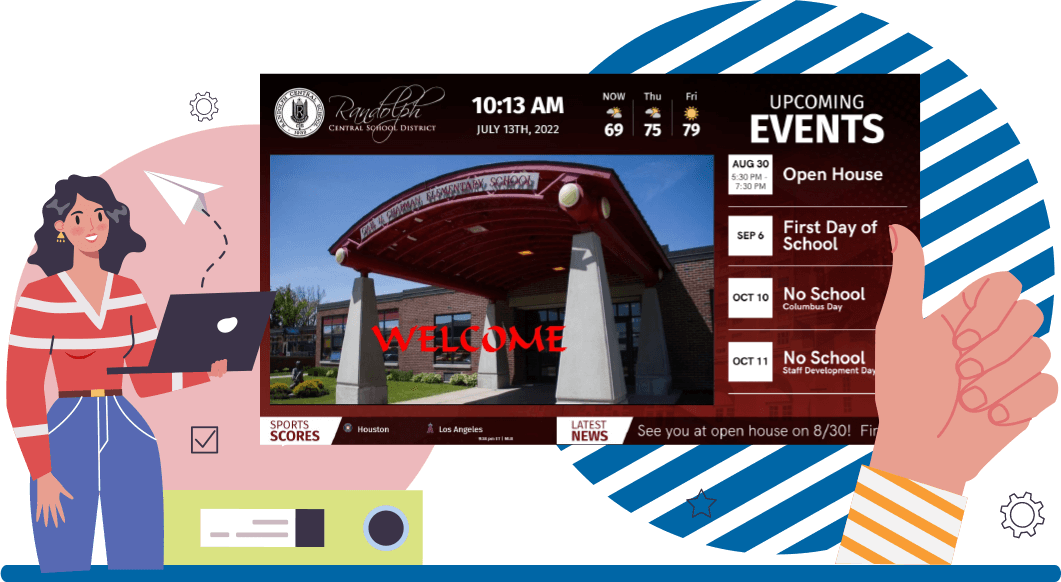 AN ENTIRE MULTITUDE OF APPS
CUSTOMIZABLE AND POWERFUL
Exclusively designed for K12, our digital signage software for schools has a complete library of apps that streamline
the content creation process.
CASE STUDIES
DISCOVER HOW SCHOOLS & UNIVERSITIES ARE USING REACH
DIGITAL SIGNAGE SOFTWARE FOR SCHOOLS
CLOUD-BASED AND STRAIGHTFORWARD
Overhead announcements are a communication tool of the past. With our digital signage for schools, you can provide your students, staff, and visitors with the most up-to-date announcements through our easy-to-use content management platform.
Provide news feeds
Class countdowns
Weather information
Your school's sports scores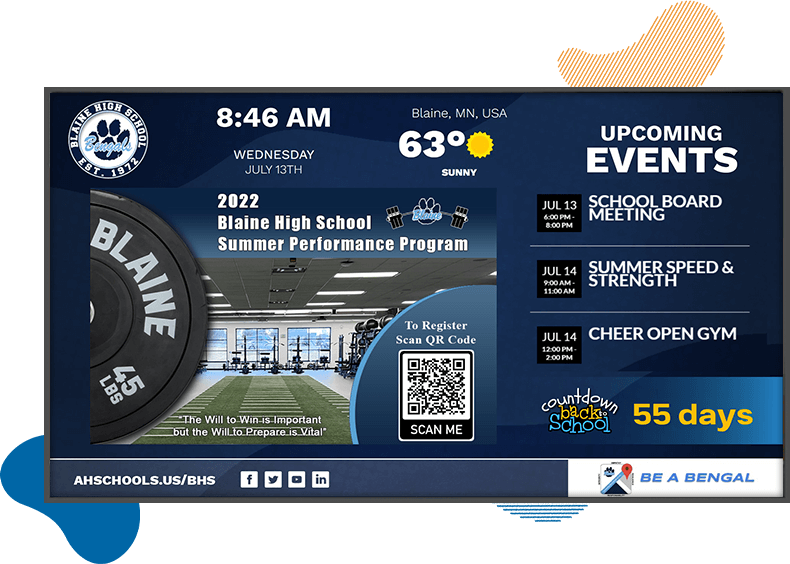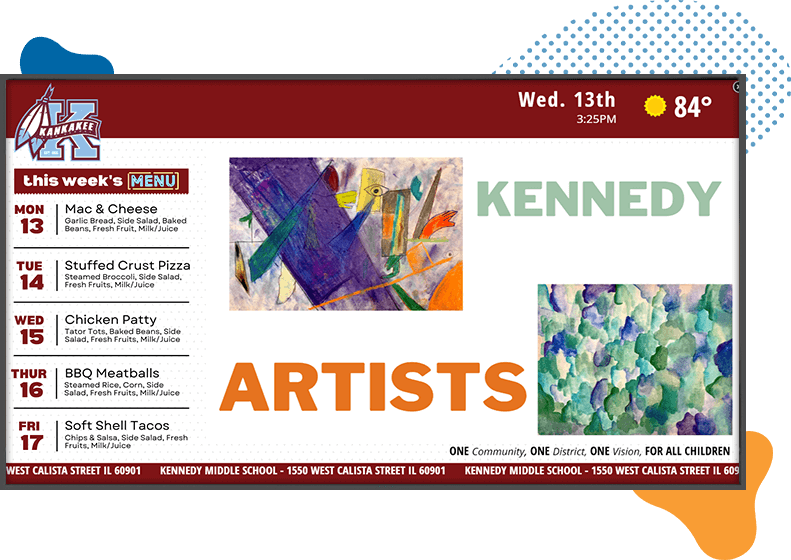 DIGITAL SIGNAGE FOR K-12 SCHOOLS
CONNECTING STUDENTS AND TEACHERS
Transform your TVs into digital school bulletin boards! Using our school's digital signage and its complete suite of tools, you can set up beautiful student welcoming screens, promote the upcoming after-school activities, and better connect with your staff.
Feature your principal's daily message
Your daily lunch menu
School district news
Upcoming important testing dates
Connect With Students & Staff Better
Using Digital Signage for Schools
Because kids and adults are naturally inclined to look at screens, why not leverage the power of displays to enhance how you share information. With school digital signage, you can do just that!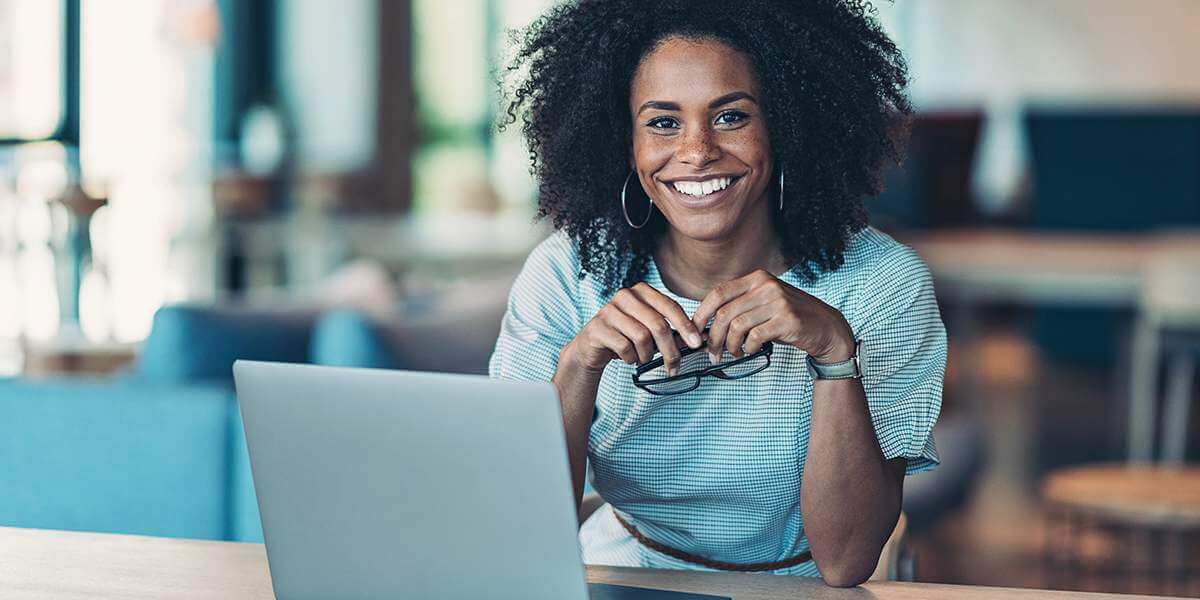 Digital Signage solutions
Our team is ready to deliver easy-to-use digital signage solutions to your business. With dedicated support teams and powerful design tools, anyone from any skill level can design professional-looking designs in minutes!