Digital Signage for Colleges and Universities
AWARD WINNING COLLEGE & UNIVERSITY DIGITAL SIGNAGE
JOIN HUNDREDS OF EDUCATIONAL INSTITUTES THAT ARE ALREADY USING REACH!
CREATE & PUBLISH TO ANY DISPLAY OR KIOSK
BROADCAST YOUR MESSAGES FROM ANYWHERE AT ANY TIME!
You will have complete control over the content displayed on your screens. Our enterprise-level college digital signage software allows you to create multi-user groups, set granular user privileges, assign licenses, and remotely access using our all-in-one admin dashboard.
A COMPLETE TOOL CHEST OF APPS
ROBUST & FLEXIBLE
Our digital signage software for colleges features a comprehensive collection of apps
that will expedite the content development process.
CASE STUDIES
DISCOVER HOW SCHOOLS & UNIVERSITIES ARE USING REACH
DIGITAL SIGNAGE SOFTWARE FOR COLLEGES
& UNIVERSITIES
SIMPLE & EASY CLOUD SIGNAGE
Posters and message boards have become a thing of the past. Instead, cloud-based digital signage software to update screens has become commonplace at educational institutions such as colleges and universities, skilled trade schools, and junior colleges.
Remotely develop and transmit content to your college's screens
Distribute last-minute class and lecture hall schedule changes
Share important on-demand notifications and other information
Set up schedules of slides and zones to auto sync and play
STREAMLINE CAMPUS COMMUNICATIONS
CONNECTING STUDENTS & TEACHERS
Using digital signs on your university's campus can help you streamline your communication efforts. Wayfinding kiosks, entrance and room signs, and cafeteria digital menu boards should be installed across the campus. In addition, your school's everyday operations should be clear to everyone by posting alerts and updates, promoting events, and displaying real-time social media feeds.
Set up informational outdoor kiosks that offer visitors and students valuable inform
Promote post-graduate programs and internships
Spotlight new academic classes and courses
Showcase featured honors program to drive enrollments
ENRICHED PROFESSOR & STAFF COMMUNICATIONS
SIMPLE & EASY CLOUD SIGNAGE
Overhead announcements are a communication tool of the past. With our digital signage for community colleges, you can provide your students, staff, and visitors with the most up-to-date announcements through our easy-to-use content management platform.
Provide news feeds
Class countdowns
Weather information
Your school's sports scores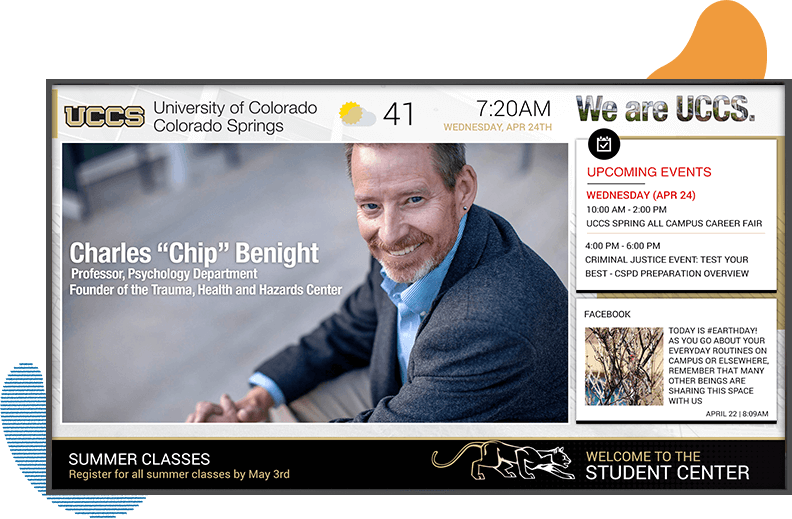 CONNECT WITH STUDENTS & STAFF BETTER
USING DIGITAL SIGNAGE FOR COLLEGES & UNIVERSITIES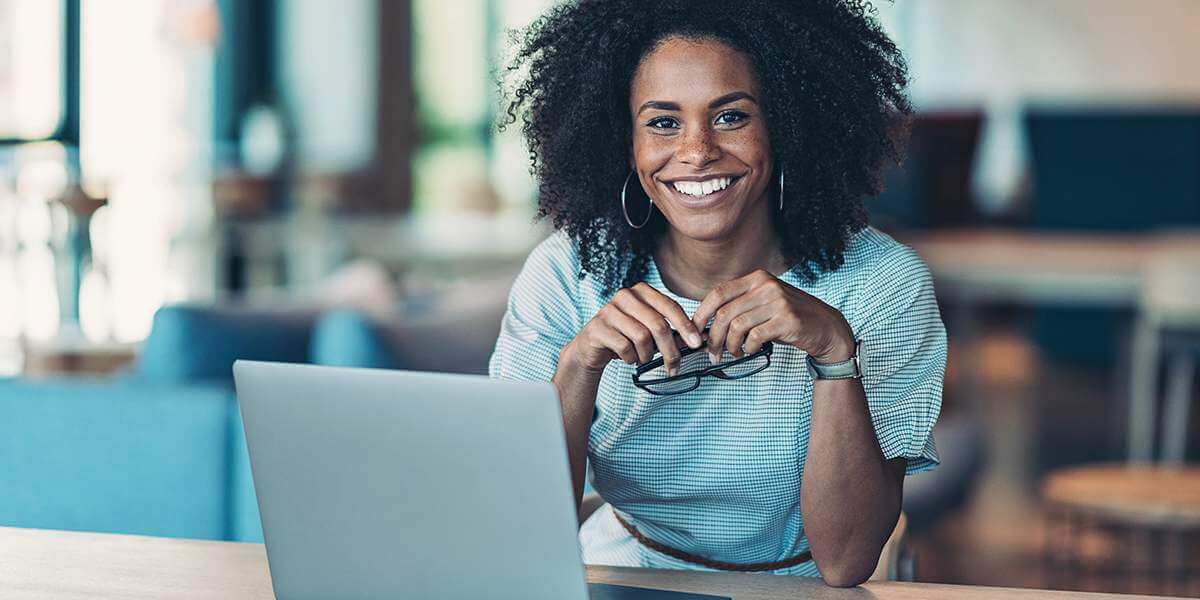 Digital Signage solutions
Our team is ready to deliver easy-to-use digital signage solutions to your business. With dedicated support teams and powerful design tools, anyone from any skill level can design professional-looking designs in minutes!