Digital Signage Empowers Communication at Northern Michigan University
NORTHERN MICHIGAN UNIVERSITY EVOLVES THEIR COMMUNICATION WITH DIGITAL SIGNAGE
Background
Northern Michigan University is a large campus with a wide variety of departments, students, and staff. As a result, the school finds itself serving many different needs simultaneously each day. Such a necessity requires a powerful communication system that allows the school to disperse information quickly. Additionally, NMU wanted to maintain its branding guidelines and aesthetic to maintain the sense of community that is integral to the institution. This would all come together to create an informative, easy-to-understand communication method for visitors and residents. Hence, NMU began to experiment with digital signage in order to evolve its communication process. Looking to implement digital signage on your campus? Then click here to get started!
The Challenge
Before joining the REACH network, Northern Michigan University had a rudimentary solution for presenting announcements on digital screens. Unfortunately, the process for updating these displays was tedious and hard to use, resulting in delays between updates and wasted time. Not to mention, the university itself was expanding! New buildings were requiring their own screens and content, requiring the school to expand its digital signage initiative. However, it was clear the current solution would be inadequate for the growing demands of the school. Eventually, positive reviews lead NMU to sign with REACH, and they have since doubled the screens they originally started with. Additionally, REACH's software was "hardware agnostic," meaning NMU could use the Lenovo players it already had on hand. This allowed the university to immediately hit the ground running with content. With the infrastructure in place, it was time to begin serving the Wildcat community with effective communication!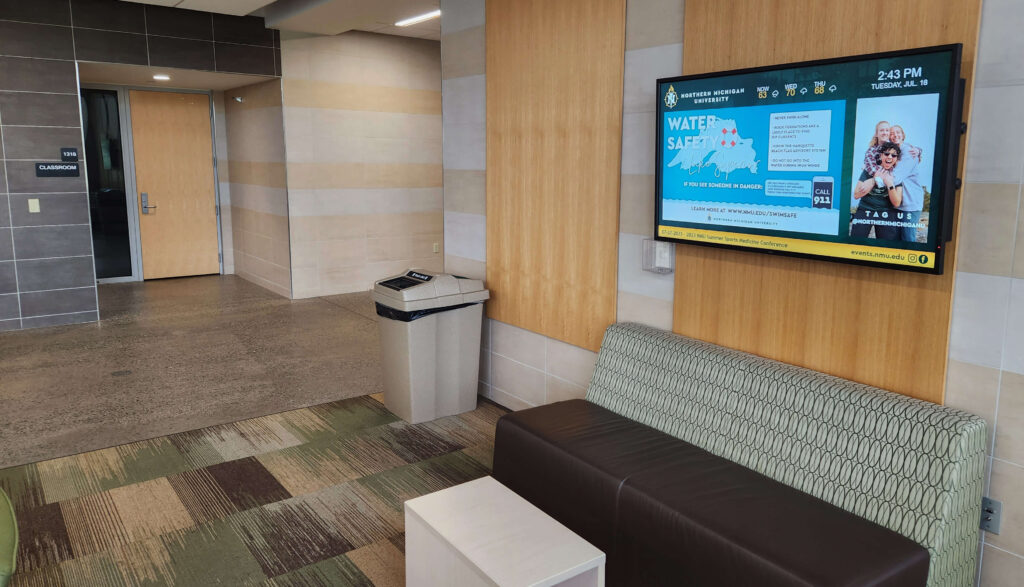 The Solution
As stated previously, Northern Michigan University has doubled its screens since signing with REACH, with plans to expand in the future. In addition, they have been able to tailor content based on the location of each screen around its facilities. For instance, digital menu boards are used in cafeterias and dining areas to cue students into special items, dining plans, promotions, and so on. For residential halls, interactive touchscreens are even being used to give prospective students digital tours and guides of their housing options. Even RSS feeds and iFrames are embedded into some displays to make students aware of upcoming events, fundraisers, deadlines, and more! To take it a step further and ensure the safety of each person on campus, each display is equipped to switch to emergency signage should such an event come up. This will provide students with information and instructions to ensure their safety.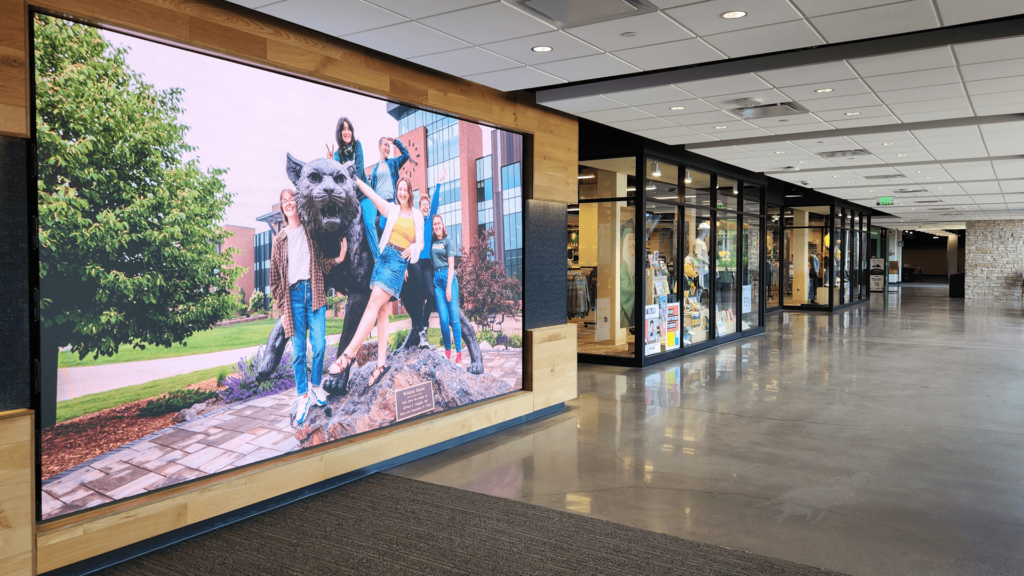 The Results
Since the implementation of NMU's revamped digital signage solution, students and staff alike have been more involved with the school. Registration for events and club sign-ups have increased due to students being made aware of the information through digital screens. Not only that, but the school is now able to bulk-upload assets to its media library, allowing for seamless asset sharing and quick content creation. Even more expansive projects like video walls get plenty of attention, with students routinely posing in front of the display. The result is a solution that both entertains and serves its community in an easy-to-use way.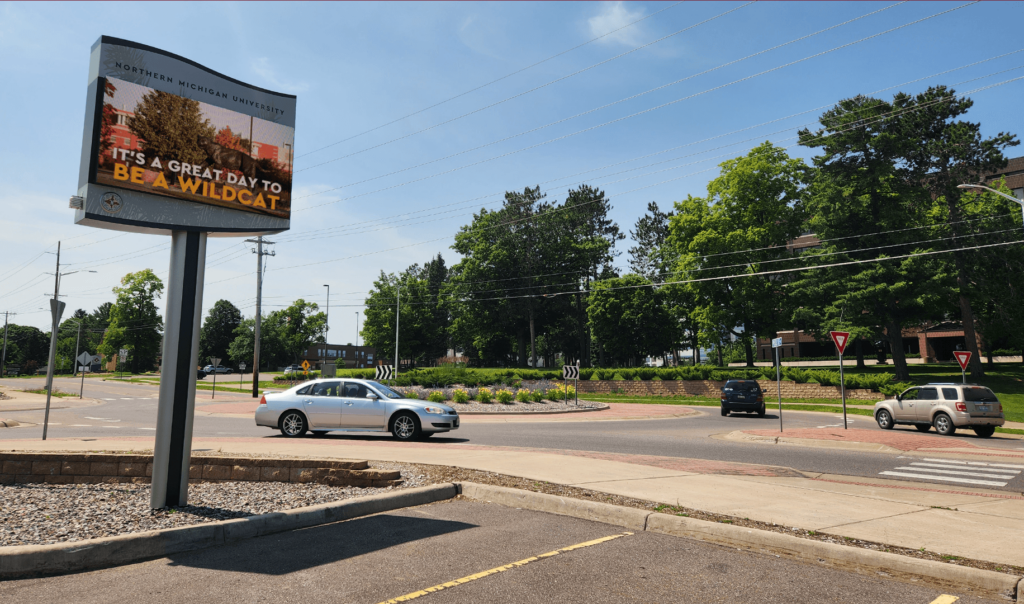 Testimonial
"Using our own hardware made it easy to continue our path…the best is maintaining our aesthetic and branding!"
Jeff Koval, AV Technology Coordinator at Northern Michigan University
About REACH
REACH acts as both a hardware and software provider for digital signage. When you partner with REACH, you join a network of industry professionals committed to your success. A strong belief in evolving technologies runs throughout the company, resulting in robust digital solutions. Learn more by clicking the link below!