Why Should I Use Digital Signage for my School Campus?
Why Digital Signage Can Help Your School Campus
Why Your Campus Needs Digital Signage
Digital signage is fostering education in schools across the country. Interactive whiteboards can be used to display announcements while also providing teachers and students the opportunity to learn in all new ways. Displays in the halls and cafeterias can show menu items, advertise drives and fundraisers, and promote school events! Additionally, you can edit any of these displays from any location so long as you have an internet connection. This means you can ensure your students and staff always have the most up-to-date information. It can even go so far as to ensure students are more aware of important deadlines, like testing weeks or application forms. All these factors work together to cultivate a healthier working environment.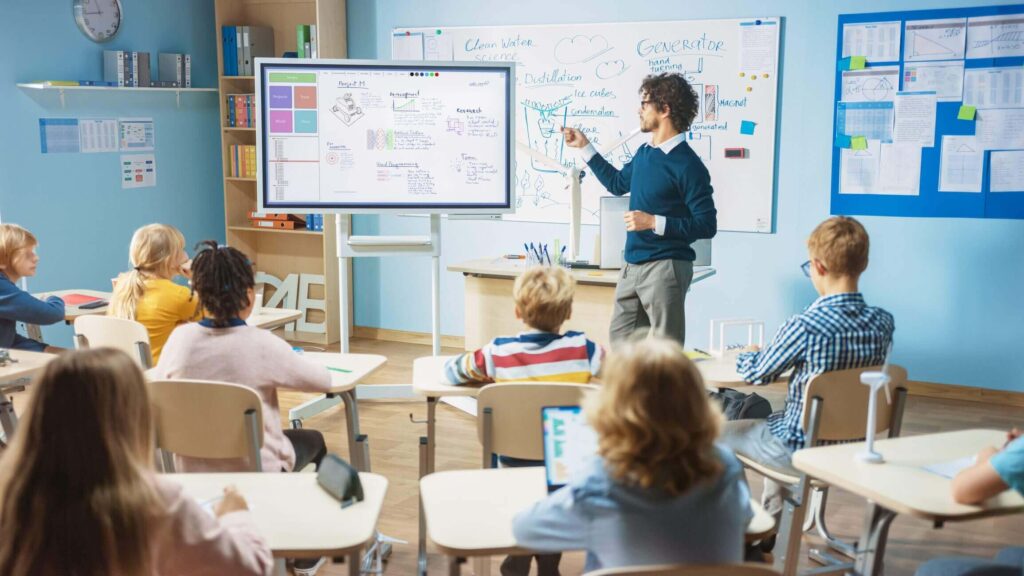 How Your School Can Use Digital Signage
With REACH's robust digital signage technology, you can leverage a host of apps and integrations to display content. Below are just some of the possibilities:
Calendar – display events, schedule things in advance, and group calendars together.
Playlist – organize content to play automatically in an order of your choosing.
Media Library – store and back up any assets to a cloud-based management system.
Data List – create menu boards and data spreadsheets for easy display.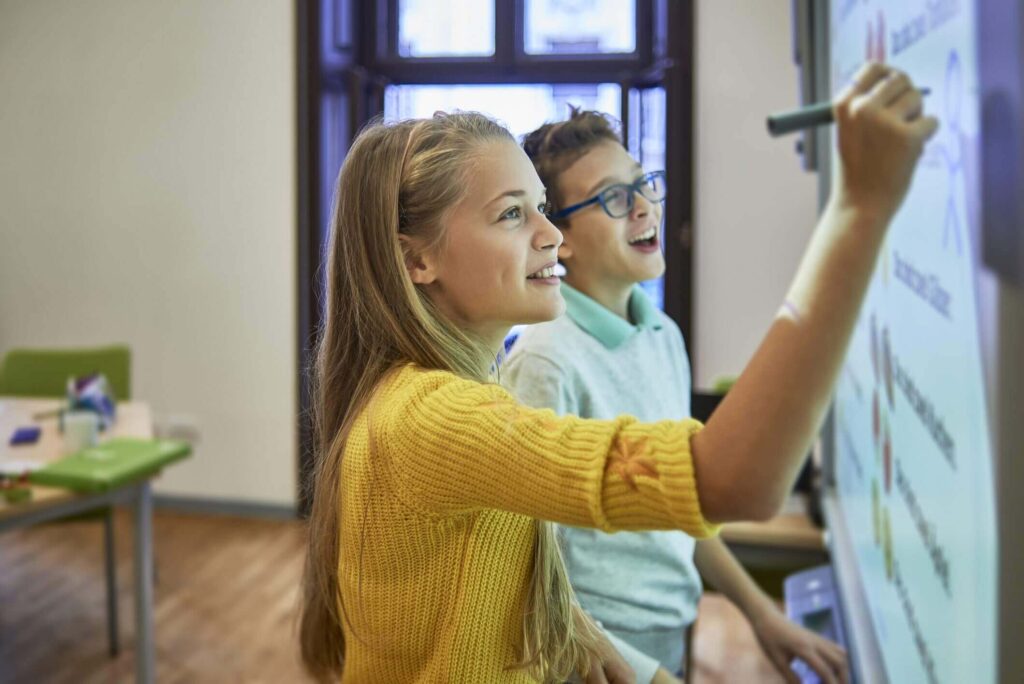 About REACH
Why wait? Empower your learning today with a robust digital signage suite. REACH acts as both a hardware and software provider for digital signage. When you partner with REACH, you join a network of industry professionals committed to your success. A strong belief in evolving technologies runs throughout the company, resulting in innovative digital solutions. To begin your digital signage journey, click the button below to request a free demo from REACH today!