How to Set Up a Digital Sign for Schools
How to Set Up a Digital Notification Board for your School
What can a digital sign do for you?
Bulletin boards and physical posters are being replaced by digital alternatives. These digital signs afford the same benefits as their physical counterparts with added benefits that let them leverage apps and integrations. For instance, in addition to school events and announcements, you can also display the weather, a scrolling calendar, or social media pages that give the viewers more to interact with. In schools, this means a higher engagement around campus, encouraging kids to sign up for clubs and attend extracurriculars. This not only fosters learning but a healthy community as well. With this in mind, digital signage software can take your communication to new heights! Looking to try out digital signage yourself? Click here to sign up today!
How to set up a digital sign in school
Setting up a digital sign is as easy as one, two, three…well three things you need that is! To get started, you will need:
From there, your digital signage provider will handle the installation process. With a digital signage provider like REACH, you can even use your own hardware and displays! However, we recommend using BrightSign players for the most reliable results.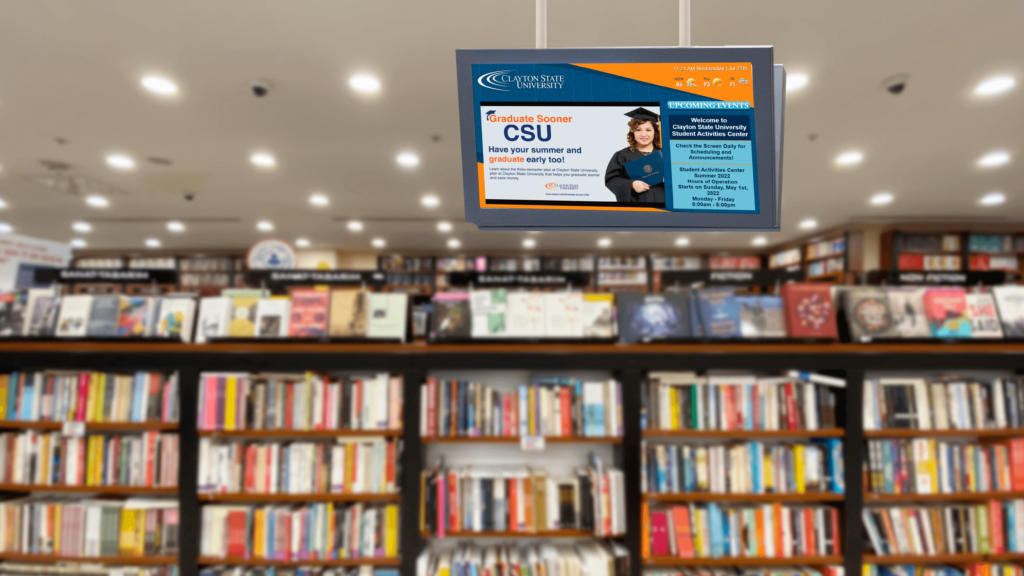 About REACH
REACH acts as both a hardware and software provider for digital signage. When you partner with REACH, you join a network of industry professionals committed to your success. A strong belief in evolving technologies runs throughout the company, resulting in robust digital solutions. To begin your digital signage journey, click the button below to request a free demo from REACH today!