Digital Signage for Corporate Communications
AWARD WINNING CORPORATE DIGITAL SIGNAGE
JOIN COUNTLESS ORGANIZATIONS THAT ARE ALREADY USING REACH!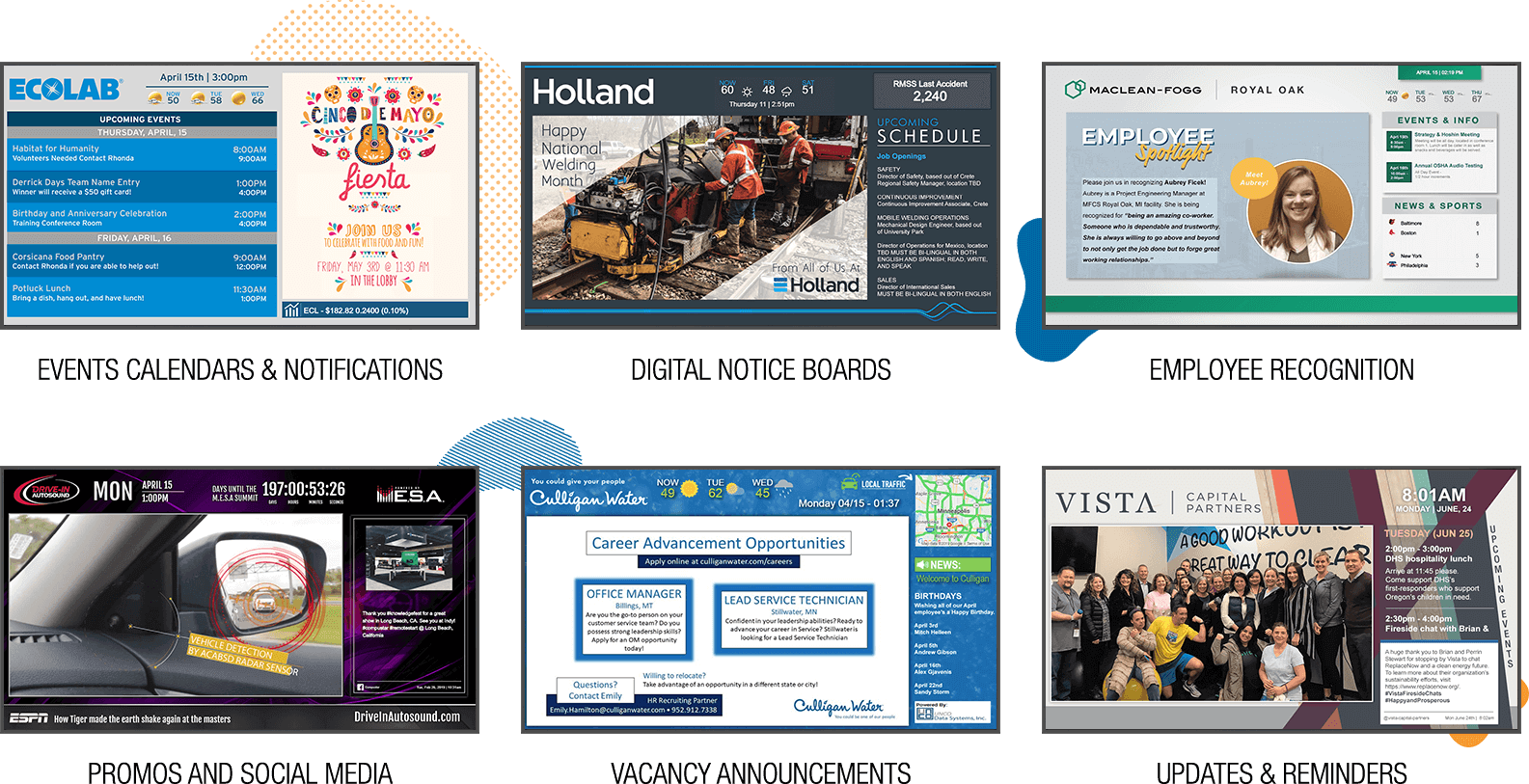 CREATE, SCHEDULE & MANAGE
TOTAL CORPORATE CONTROL FROM ANYWHERE
You will have absolute control over what is displayed on your screens from any computer or laptop.
You can set up granular user accounts, access permissions, and organize the playback of your slides and content
to play on specific dates and times across your corporate communication digital signs.
CORPORATE COMMUNICATION APPS
SPECIALLY DESIGNED TO IMPROVE COMPANY ENGAGEMENT
Our digital signage software for corporate communications features a comprehensive portfolio
of apps, accelerating content development.
DIGITAL SIGNAGE FOR BUSINESSES, OFFICES
& CORPORATIONS
EASY CLOUD-BASED CORPORATE SIGNAGE
Using our digital signage software for business communications, you can quickly generate, edit, and manage content. Digital signage for company communications can improve how you transmit information, whether in your lobby or break room.
Set up conference displays with daily meeting time
Include a screen in your lobby to welcome guests
Add a display to your cafeteria to communicate with your employees
Install production number screens across your factory floor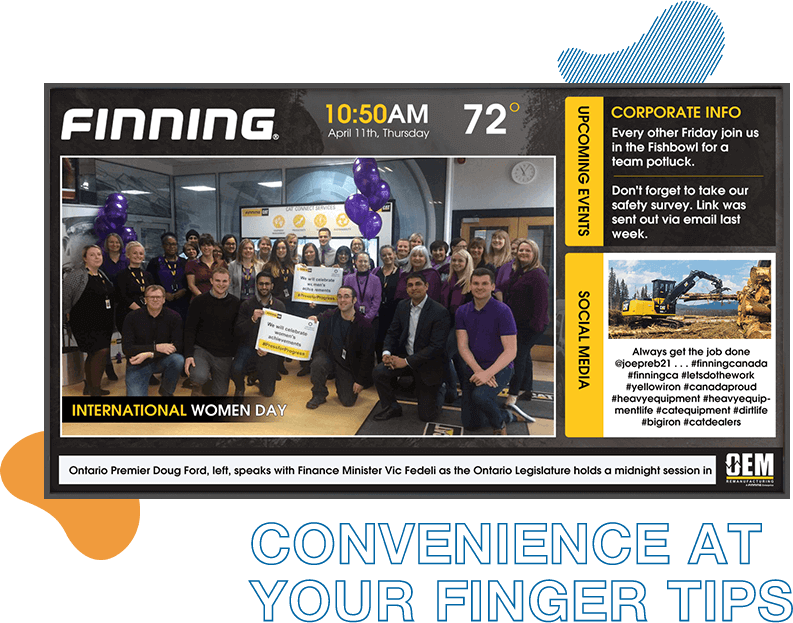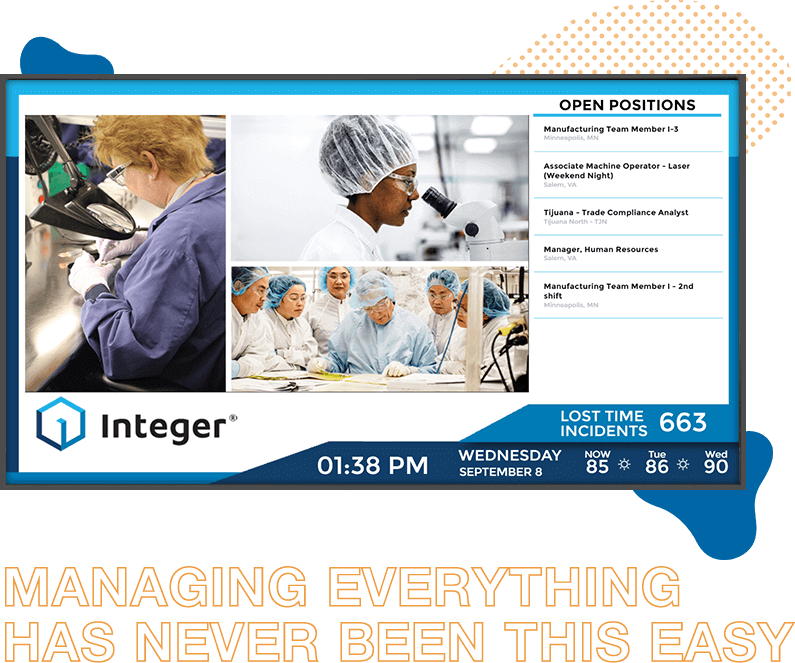 DIGITAL SIGNAGE FOR
OFFICE & CORPORATE
COMMUNICATIONS
Employees are constantly bombarded with information daily. Whether
in social media, email, phone calls, or other means of communication,
competing for your employee's attention can be challenging. Stop sending company-wide emails that rarely get read; instead, invest in corporate digital signage solutions that allow you to distribute information throughout your company quickly.
Share important company messages
Encourage with inspirational quotes and sayings
Automate and display content from your SharePoint accounts
For large corporate campuses, set-up wayfinding kiosks
ENTERPRISE LEVEL CORPORATE DIGITAL SIGNAGE
YOUR ULTIMATE CORPORATE COMMUNICATIONS TOOLBOX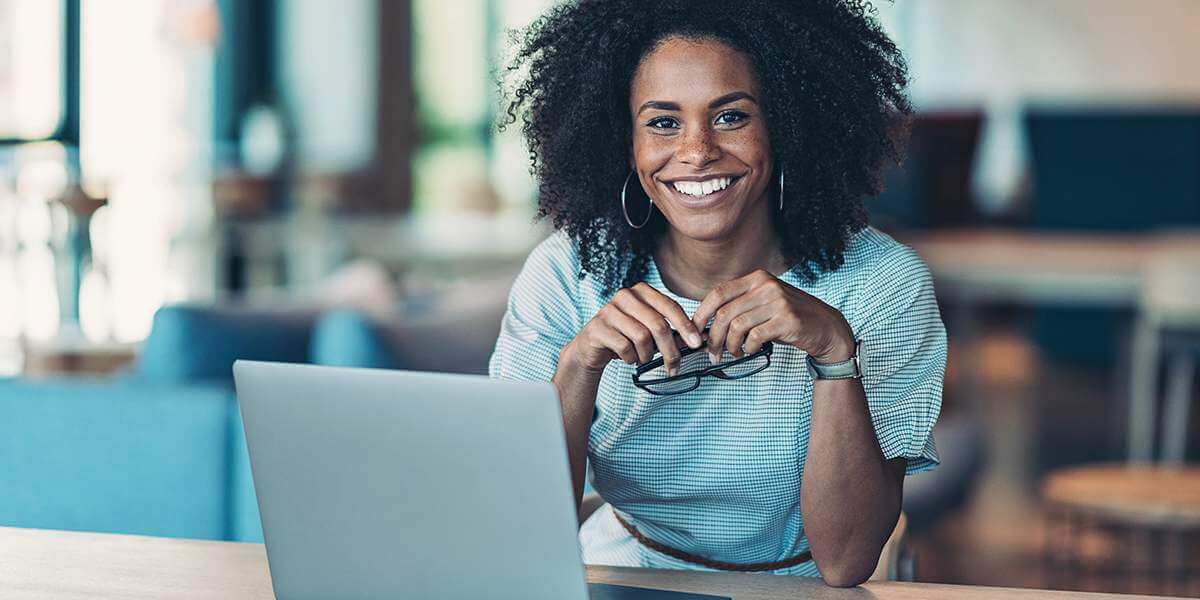 Digital Signage solutions
Our team is ready to deliver easy-to-use digital signage solutions to your business. With dedicated support teams and powerful design tools, anyone from any skill level can design professional-looking designs in minutes!