Hundreds of Digital Signage Integrations with REACH
With companies looking to constantly leverage and pivot based on various metrics, REACH Media Network is proud to announce the ability to integrate with hundreds of different KPIs. REACH digital signage software offers a whole host of ways to share key performance indicators, graphs, and other important data. REACH's Digital signage integrations allows organizations of all sizes to leverage a cloud based Digital signage solution that's easy to use and highly versatile.
The beauty of the REACH platform is that users can integrate third party tools to easily display pertinent data on Digital signage as well as the REACH Mobile App. Display numbers for sales, inventory, production levels, etc. via upload, integrations or i-Frames. In addition, easily integrate Digital signage with data from SharePoint, OneDrive, PowerBI and many other third party sources.
It's critical that employees are always kept up to date on company goals and key KPIs. Digital signage integrations are the perfect platform to display this data and thanks to REACH software integrating with hundreds of KPIs, companies can easily and seamlessly display data that's always 100% accurate.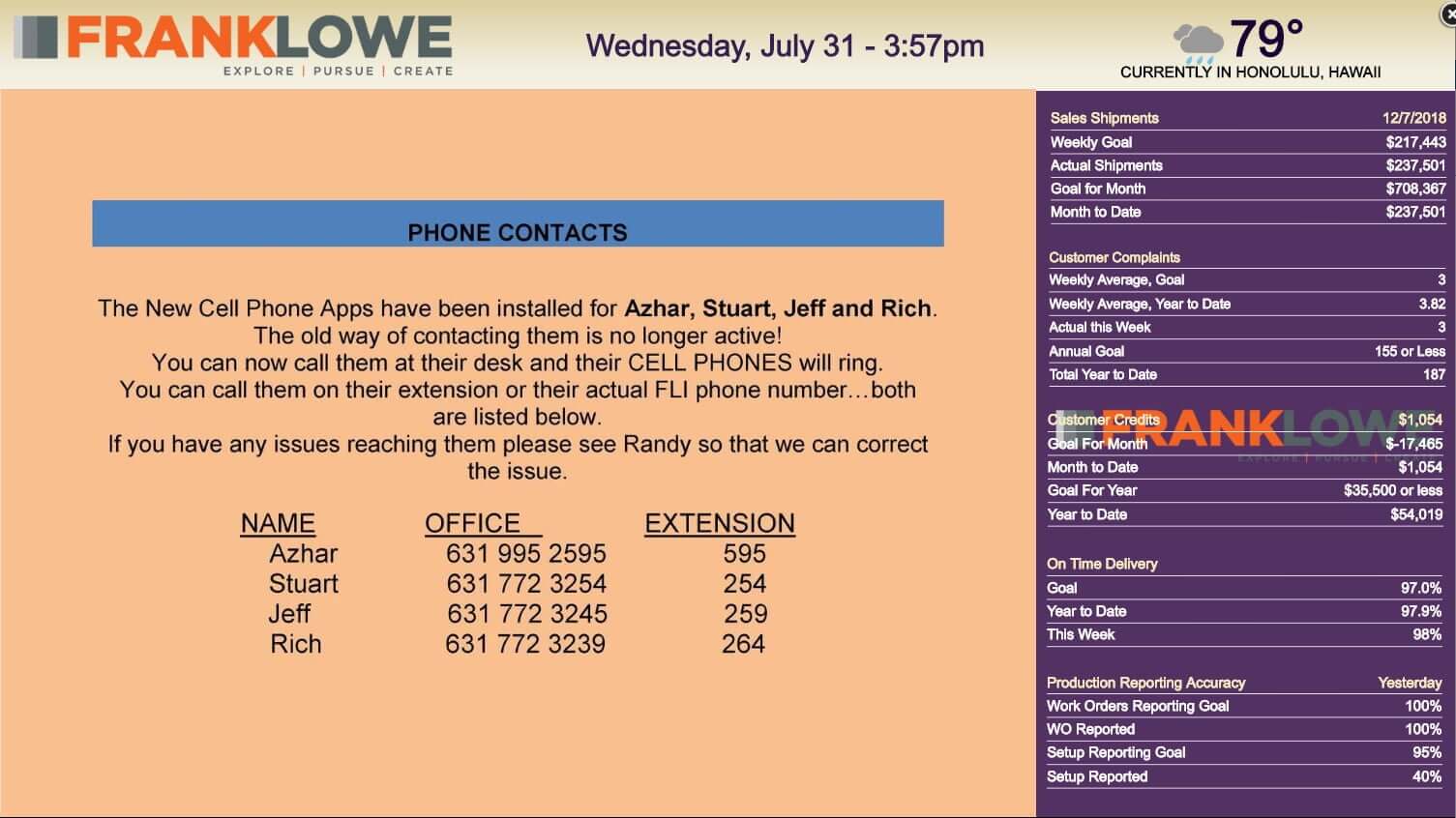 About REACH'S Digital Signage Software
Headquartered in Eden Prairie, Minnesota, REACH operates over 20,000 solutions worldwide with our growing 4,000+ partners. The partnership between REACH and the client is our main priority. This important relationship continues to evolve our robust, scalable and easy-to-use software based on our client's needs.
If you are interested in learning more about REACH's suite of Digital signage, donor walls, tablet displays or mobile app, feel free to email info@reachmedianetwork.com or call 952-944-7727 ext. 200.