Why is Digital Signage Important?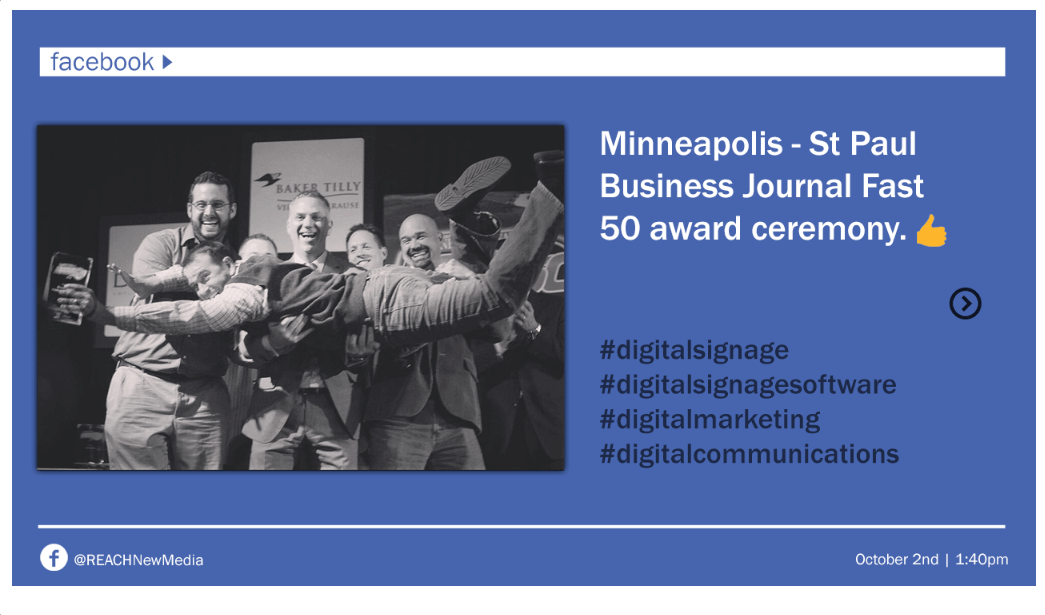 If you're new to the digital signage world, you may be asking yourself why is digital signage important? Well, there are countless reasons organizations of all sizes are using digital signage to boost productivity, better inform their target audience and more quickly disseminate information. At REACH, our digital signage software offers a whole host of features that will quickly become integral to how your entire organization communicates.
Importance of Digital Signage for Organizations
Learn More About the Benefits of Digital Signage
If you're ready to learn more about the important benefits of digital signage for organizations of all sizes, feel free to reach out to our team today. We can be contacted by phone at 952-255-6296 or via email at info@reachmedianetwork.com.