Reasons Why You Need Transit Digital Signage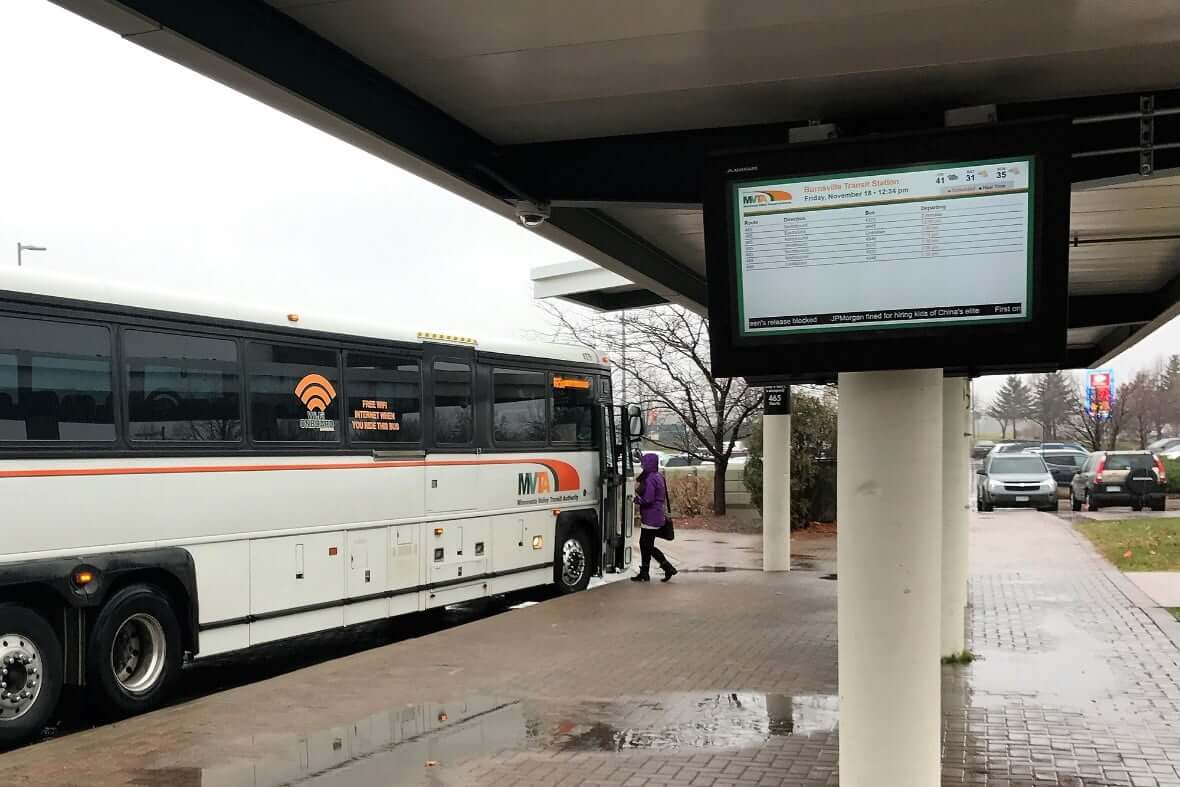 Are you looking for unique ways to disseminate information to travelers at your facility? Whether it's an airport, train station, bus station or any other type of facility where transportation is provided, digital signage can offer a number of ways to engage with your passengers. At REACH Media Network, we've worked with a variety of transportation providers in an effort to better communicate important information to their passengers. Read on to learn how Transit Digital Signage can help efficiently disseminate information throughout your facility.
Benefits of Digital Transit Digital Signage
There are a whole host of reasons why transporation digital signage can be beneficial for your facility, a few of which include:
Better Engage Customers – Your passengers will appreciate digital signage that keeps them informed of local information such as news and weather. You can also distribute local advertising content that may be relevant to passengers as well.
Deliver Location Based Information – Public transportation of all types relies on timeliness. If there are delays, it's critical that passengers are immediately alerted so that they can adjust their schedules. Digital transit signage offers a perfect way to keep your passengers informed of real time travel information.
Distribute Emergency Notifications – Occasionally you may need to distribute emergency notifications to passengers. With transit signage, use our cloud based digital signage software to instantly notify individuals about a pending emergency.
Lessen Work Load of Employees – Your employees are likely already working extremely hard. Much of their day may involve answering some of the exact same questions from passengers, many of which revolve around travel notifications and delays. With digital signage you can ensure this information is displayed prominently throughout your facility. This way your employees won't have to answer the same questions over and over again. Even if they're asked, they can simply direct passengers to one of the digital displays in your facility as opposed to having to repeat the same information. This can help to save your employee's time and allow them to focus on other tasks.
Help Passengers Navigate Through a Large Facility – Transit signage can also be used to help passengers navigate through a large facility. While you likely know your facility inside and out, new passengers may not and therefore could benefit significantly from directional signage that could be updated on the fly.
Interested in Adding Digital Signage to Your Transit Facility?
Catapult your facility into the 21st century by investing in digital transit signage. To learn more about how easy it is to add this type of technology to your facility, reach out to us today by phone at 952-255-6296.