Digital Signage Software with Free and Unlimited Support from REACH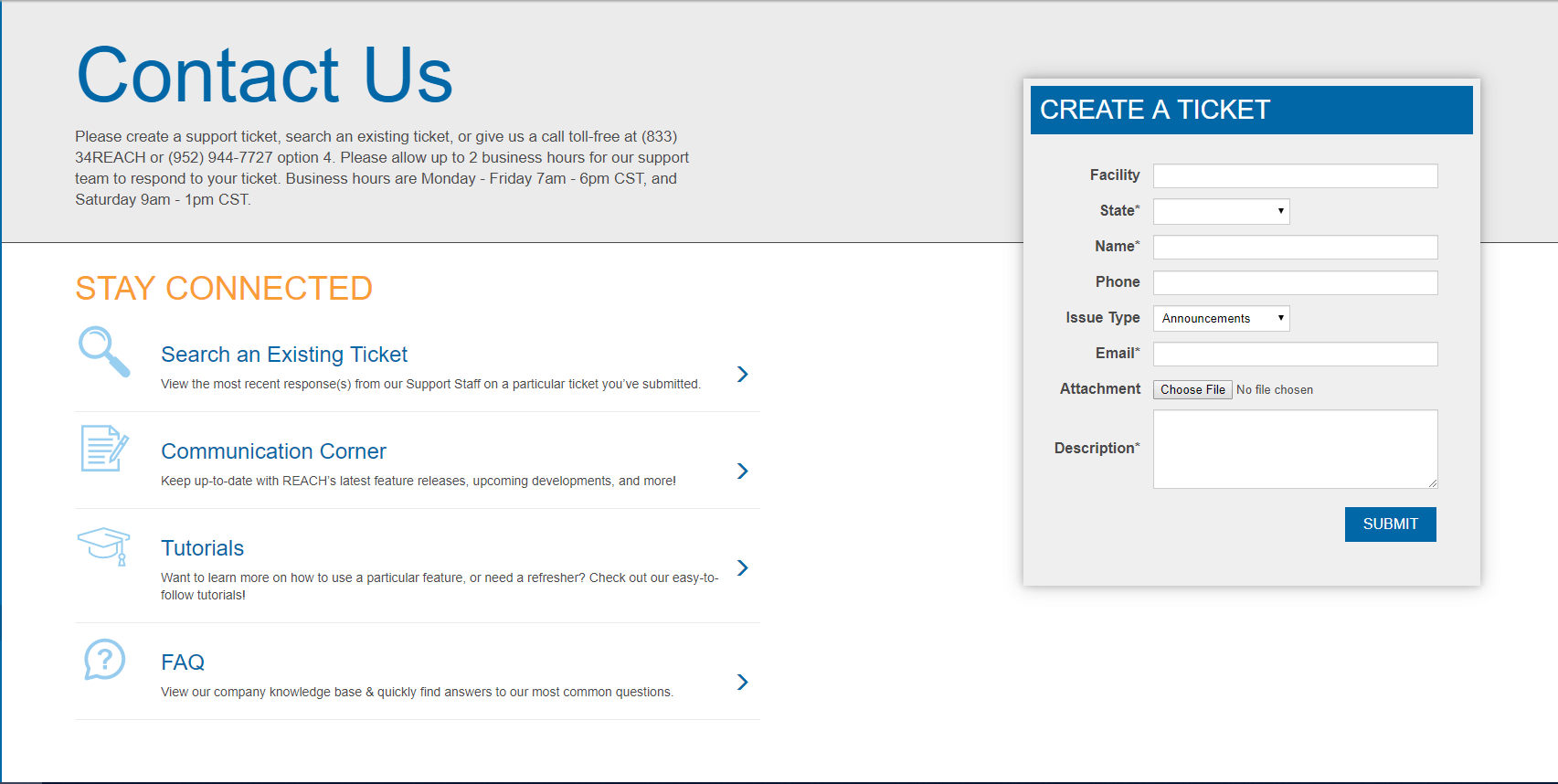 Making the decision to use digital signage software in your organization can be intimidating. This is why we offer digital signage software with free and unlimited support from REACH Media Network. We'll be with you every step of the way as you roll out digital signage within your organization. Don't be discouraged if you hit a snag and feel stuck. Simply pick up the phone and we'll help you with any type of issue you're dealing with.
At REACH, Our Customers Are Our Partners
At REACH Media Network, we try to refer to our customers as partners. We think the word 'partner' helps to convey a shared mission between our company and the wonderful individuals and organizations we serve. We're all in this together and we'll always be available should you run into any issues with our digital signage software.
What Does Free and Unlimited Support from REACH Look Like?
You may be asking yourself, what do you mean by free and unlimited support? Well, below are just a few of the ways that REACH offers support to our growing number of partners located all around the world:
Unlimited free support – Whether you have problems setting up your digital signage for the first time, or you're a long time partner in need of help, simply give us a call on our toll free number and we'll be more than happy to offer assistance. The individuals that pick up the phone are often the same individuals who are involved in the design of our software, which means you'll be talking with one of the top experts at our company.
Unlimited free design changes – Our support doesn't stop when it comes to our software. We also offer unlimited free design changes if you're stuck on making any design changes to your digital signage content. We don't think our partners need to be design experts, which is why we offer a whole host of free design templates and are always available should you run into any issues.
Support responds within two hours – At REACH Media Network, we do our best to respond to support inquiries within two hours. This means that you'll never be stuck waiting for an answer to a question for very long.
Get experts help for free – At REACH Media Network, our team members are all experts in the digital signage industry. When you work with REACH you'll instantly have access to this high level of expertise.
Ready to Experience Our High Level of Support for Yourself?
At REACH Media Network, our support speaks for itself. Feel free to reach out to some of our other partners to learn firsthand just how beneficial our support can be when it comes to rolling out digital signage within your organization. If you have any questions about anything covered in this blog, don't hesitate to reach out to us today by phone at 952-255-6296.