REACH Top Features of 2022
REACH Top Features of 2022
In Case You Missed It…
2022 was another big year for REACH! Our software experienced many new additions while older tools were revamped with modern technology. The result is the most easy-to-use, streamlined version of REACH yet. However, so many features can be hard to keep track of. That's why we've highlighted some of the top features REACH expanded upon in 2022. Looking to try digital signage out yourself? Click here to start now!
Media Library & Custom Templates
Our updated media library allows users to save custom templates. These designs can be saved for future use with other assets. From there, old assets can be swapped for new ones, effectively leveraging old content. As a result, content creation is easier and faster, allowing different templates to be created for different displays, events, and communication objectives.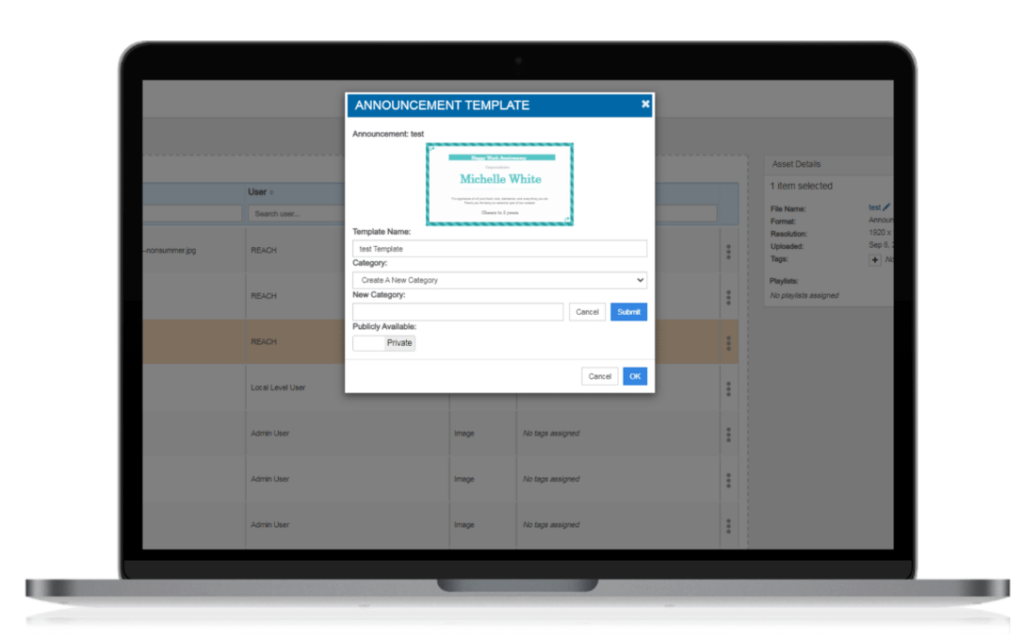 Free Content Playlists
Throughout the year, REACH has been adding free content playlists and stock images for clients to use. These are great for fleshing out your content and saving time on taking photos yourself. This content includes:
Sports
Automotive
Awards
Corporate
Education
Community
Medical
Food
Holidays
And more!
Conference Room Solutions
Get more value from your wireless collaboration technology by streaming digital signage when conference rooms or meeting spaces are not in use. Providing a simple, built-in digital signage playback integration within solutions such as Mersive, Crestron, and Polycom, there is no need for additional hardware or installation to promote communication in any workplace or campus. Enhance the value of meeting and learning spaces by displaying important messages, highlighting company milestones, and other communications in between collaboration sessions
Content/Data Exports
Digital signage provides an easy way to organize and display spreadsheets and data. However, there may be instances where you will want to extract that data for personal use. Recent updates to our software now allow you to extract data from:
Excel
Google Sheets
Data list application
Dashboard
You can also download an expanded assortment of file types for backup to your media library.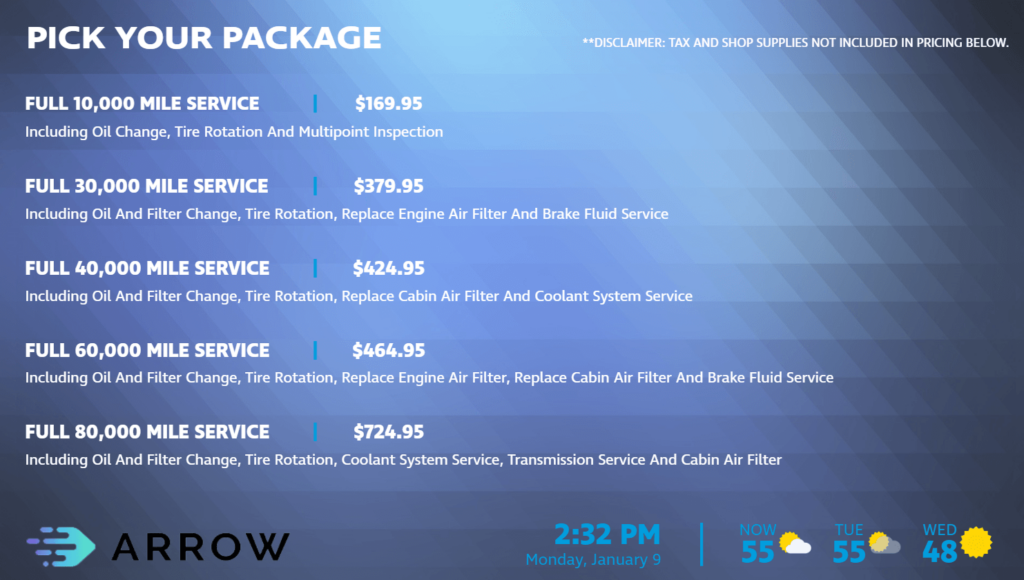 Microsoft Teams & OneDrive
Last year, REACH added Zoom and WebEx capabilities to their streaming application. The goal was to provide users with more options for connecting staff and clients over digital meetings. This year, REACH adds Microsoft Teams to that lineup. Users will be able to integrate their Teams profile with REACH's CMS and stream meetings/videos through the software. OneDrive further expands the cloud capabilities of your CMS. By integrating REACH's software with your OneDrive account, you can harness the power of the cloud and utilize files and assets stored in that account. Entire files can even be imported to make the process even faster. This should also expand your storage options and help organize your assets succinctly.
National Weather Alerts
Sometimes the weather calls for immediate attention. National Weather Alerts can ensure no one is traveling during dangerous conditions. These alerts can take over your screens to increase the likelihood of your audience seeing the notice. These can then be customized as well to include other features, such as safety instructions. This is an easy way to advocate for the safety of your viewers.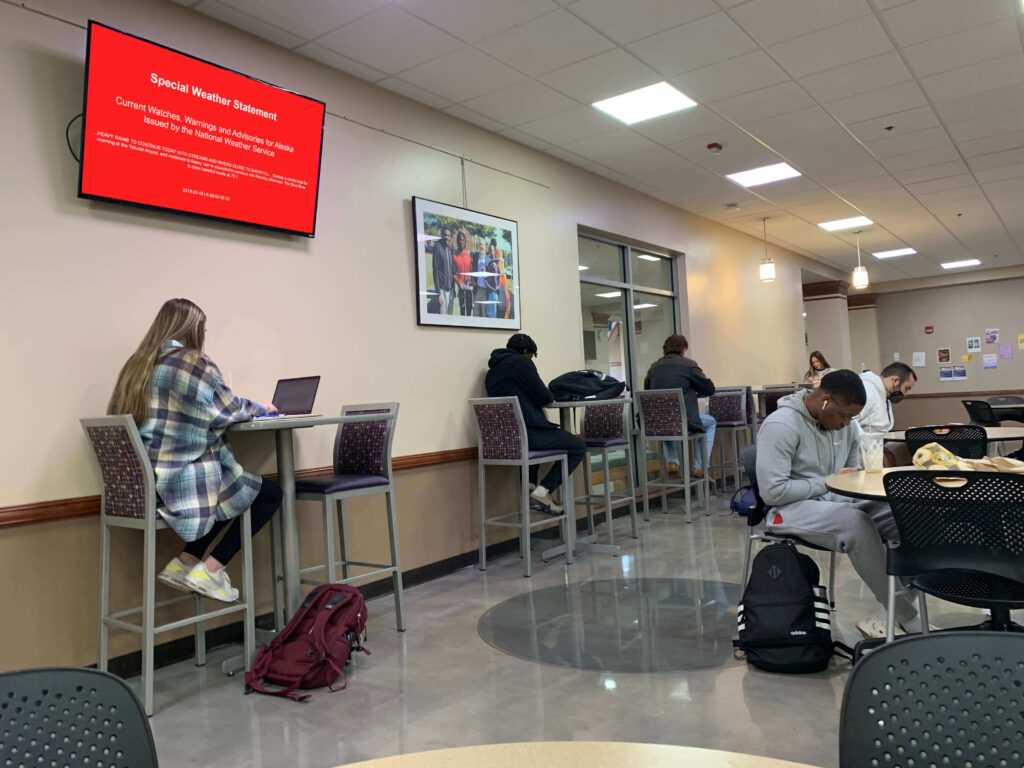 About REACH
REACH acts as both a hardware and software provider for digital signage. When you partner with REACH, you join a network of industry professionals committed to your success. A strong belief in evolving technologies runs throughout the company, resulting in robust digital solutions. To begin your digital signage journey, click the button below to request a free demo from REACH today!