DIGITAL SIGNAGE FOR GYMS
Digital Signage for Gyms, Fitness Clubs, and Workout Facilities
Learn how to use digital signage for your gym to improve the way you communicate, promote, and upsell your gyms services and programs. Transform your TVs into engaging displays to streamline how you advertise private trainers, protein shakes and more!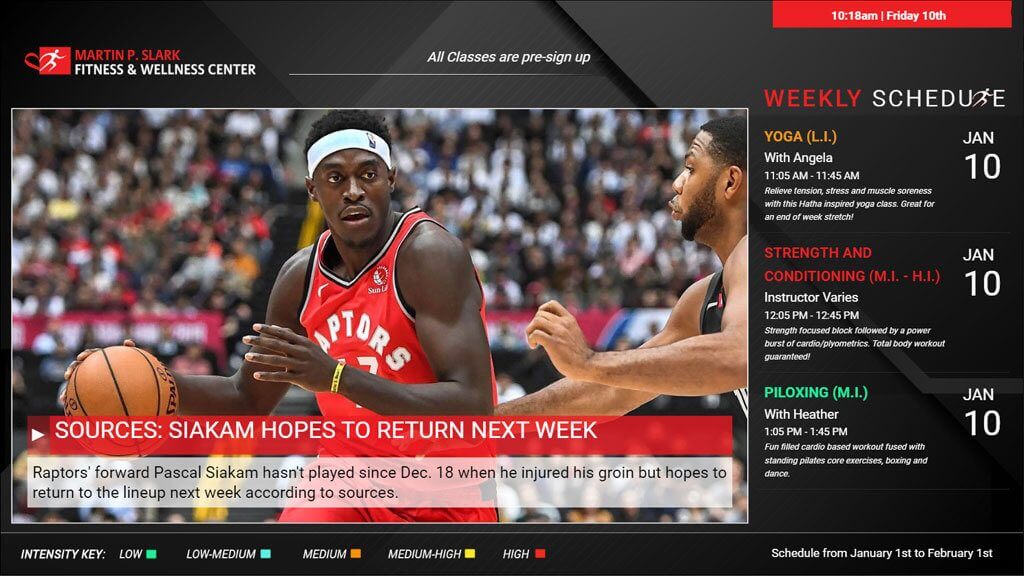 Digital Signage for Gyms and Workout Facilities
It's easy to make experiences using gym digital signage. As a result, your gym will sell more memberships, make more money, and get the most out of every gym member.
To grow your gym membership and save money, don't change or update the gym signs nailed to the wall. New technology can help you eliminate the boring static signage; it's called digital signage for gyms!
Entertain and Educate – In gyms and other places where people work out, it is important to ensure that people have a good time there. Your gym members' experiences are how you connect with your customers and make each one more valuable. With digital signage for gym fitness clubs, it is possible to make sure that every step of a gym member's journey is memorable and optimized to have the most impact on your revenue goals with gym digital signage.
Encourage and Motivate – Gym owners can use digital signage to build unique gym experiences that help their members get the most out of workouts. When members see your gym's digital signs, they can see what you have to offer. So many things can keep people entertained and motivated while they work out, share news feeds, show off new products, and more! People in the fitness industry are changing, and digital signage for gyms can help you keep up with them and stay ahead of them. With digital signage for workout facilities, you can display valuable bits of information and:

Healthy Living Tips
Motivational Quotes
Upcoming Activity Listings
Digital Wellness Programs – Consider utilizing digital signage for your gym to spotlight videos about new exercises. In addition to educational videos, you can broadcast workout best practices to help encourage your members to make the most out of their activities. You can also use digital signage for workout facilities to highlight special Nutritional supplements and protein powders that your gym sells.
Smoothie and Snack Bars – If your gym offers protein-packed drinks and shakes, consider adding digital menu boards to highlight and upsell your gym's menu.
Personal Trainers – You can also use gym digital signage to promote personal training services. People who have personal trainers are more likely to keep their gym memberships, and they are more likely to do so. These trainers can be shown off on your digital signs while giving your members valuable tips. For example, each trainer's workouts, client success stories, and favorite diet plans or nutrition tips can be shown on these digital signs.
Improve Gym Membership
Fitness centers are more popular than they have ever been before. Individuals make their New Year's resolutions, which often involve getting in shape. Now is the time to enhance your fitness center with high-performing digital signage software from REACH Media Network. By boosting the technology in your fitness center, you will be able to provide your customers with updates and workout options that they have never experienced before.
Announcements – Digital signage allows you to provide customers with instant access to exercise class schedules and reports.
Promotions – Posting retail products like energy shakes, bars, and activewear while someone is working out is sure to boost the retail sales at your facility.
Highlights – Using the signage to promote customers of the month, membership specials, and new exercise options is another excellent function of the interactive capabilities.
Content Management Software – This great feature provides customers with updated weather, global and local news, and event schedules. Customization allows you to control what is shown on each device. This software can work with multiple devices and stream the same information over various locations. Linking to iPads, tablets, mobile apps, and televisions makes this so unique. This software cannot be matched and is sure to bring your fitness center to the next level of your industry.
Additional Service, Support and Experience
Our team will support you every step of the way, from installation to fixing any issues if they ever happen. We guarantee 99% uptime on our digital media solutions. Serving over 2,500 clients, we have the experience to ensure that your transition to our digital media solutions is smooth and straightforward. Contact our team and schedule your demo today.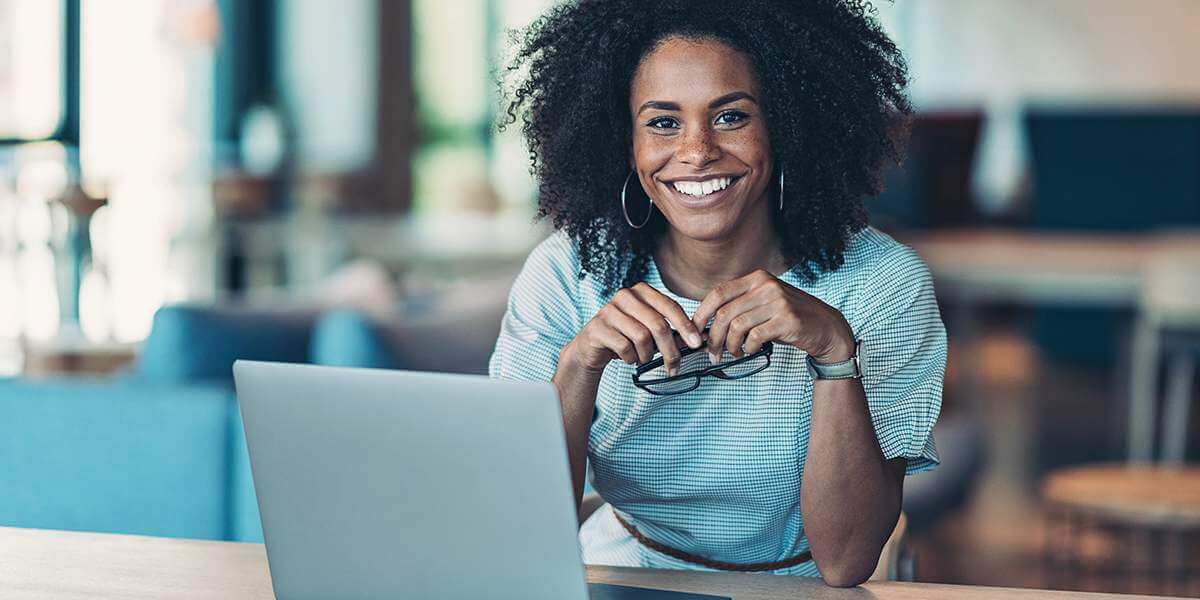 Digital Signage solutions
Our team is ready to deliver easy-to-use digital signage solutions to your business. With dedicated support teams and powerful design tools, anyone from any skill level can design professional-looking designs in minutes!