REACH Proud to Partner with 60 Seconds of Safety
In an effort to boost safety in the workplace, REACH has recently partnered with 60 Seconds of Safety to deliver a wide array of engaging content and ultimately reinforce a safe work environment to help make a positive impact in the workplace.
These unique safety videos are updated monthly with hand drawn animations in high-quality HD to combine the best elements of modern education & entertainment. Digital signage offers a perfect vehicle to deliver these extremely important safety messages for companies of all types.
REACH Media Network is proud to partner with companies who are helping to provide a safer work environment such as 60 Seconds of Safety. REACH and 60 Seconds of Safety share a common passion to help organizations by disseminating key information in engaging ways such as through the use of animated safe workplace videos. These videos are already being applauded by a number of organizations who are using REACH digital signage software.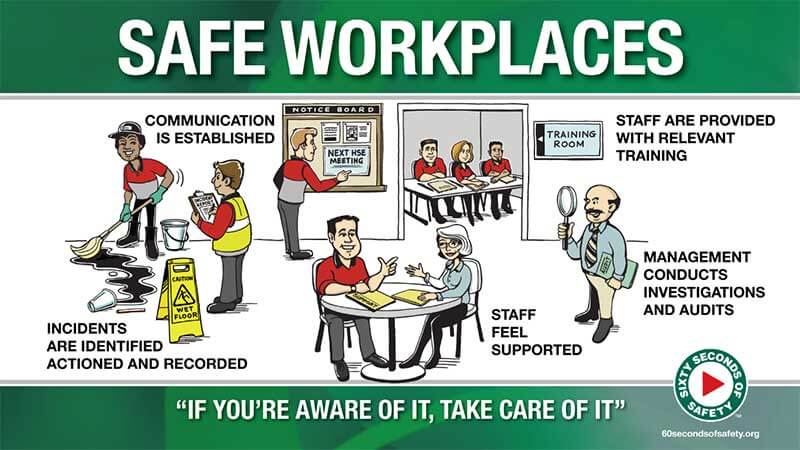 About REACH
Headquartered in Eden Prairie, Minnesota, REACH operates over 20,000 solutions worldwide with our growing 4,000+ partners. The partnership between REACH and the client is our main priority. This important relationship continues to evolve our robust, scalable and easy-to-use software based on our client's needs.
If you are interested in learning more about REACH's suite of digital signage, donor walls, tablet displays or mobile app, feel free to email info@reachmedianetwork.com or call 952-944-7727 ext. 200.