Los Angeles Digital Signage | Software, Menu Boards & Touch Screens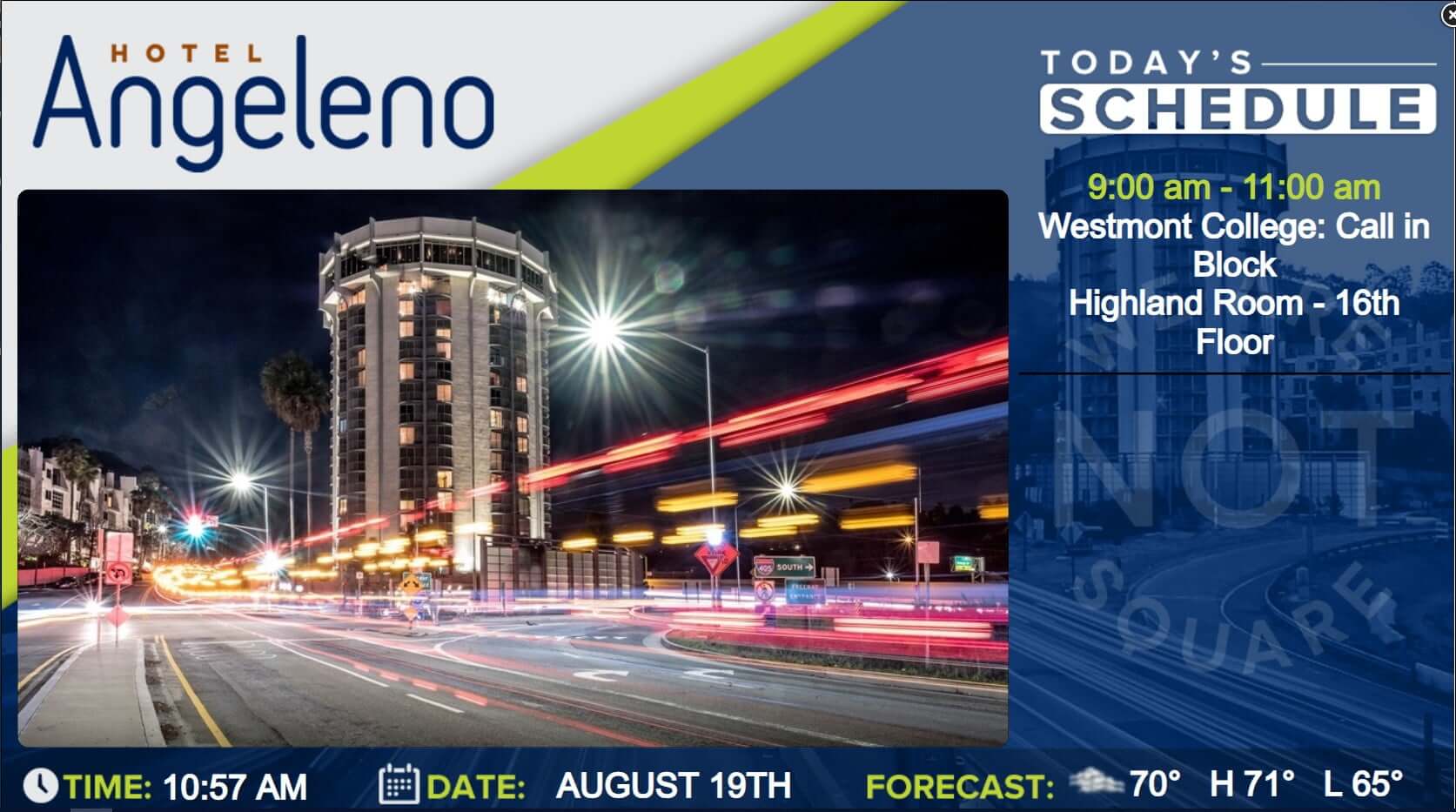 If you're in the Los Angeles area and interested in digital signage, look no further than our team here at REACH Media Network. We've been providing digital signage software, menu boards & touch screens to partners in California and beyond for many years. We're extremely proud of our digital signage solutions and hope you'll read on to learn about what separates our software from the competition.
3 Ways to Use Digital Signage in Los Angeles, California
Below are just a few ideas for ways that you could use digital signage within your organization:
Update Content On the Fly – Thanks to our user friendly digital signage software you can easily update pricing and content on-the fly to highlight any promotions you're running or to upsell certain items that may be applicable to your customers.
Touchscreen Tablets – Use touchscreen tablets to enter in order numbers in real-time and instantly display pertinent information on screen(s).
Reduce Perceived Wait Times – Wait times are a big problem in any business that serves the public. One way to cut down on perceived wait times is to offer some form of entertainment for your customers while they wait. With digital signage you can provide fun facts, trivia or even live TV while they wait.
Why Work With REACH Media Network for Los Angeles Digital Signage?
You may be asking yourself why to choose REACH Media Network when it comes to your digital signage. We're obviously biased, but we've outlined a few reasons why our partners continue to choose REACH for all their digital signage needs.
Cloud Based Digital Signage – Easily update your content on the fly thanks to our cloud based digital signage software. This allows you to literally make changes to your digital signage from anywhere, provided you have an active internet connection.
Free Technical Support – At REACH, we're here for you, regardless of your technical expertise. We're happy to help with initial setup, or even design assistance. Whatever you need, just pick up the phone and we'll do our best to help out.
Free Updates – Because our software is fully cloud based, we're constantly releasing updates in the form of new features. All of these releases are installed in the cloud so you never have to worry about downtime.
Learn More About Digital Signage from REACH Media Network
If you're interested in learning more about our digital signage software, don't hesitate to reach out to our team today by phone at 952-255-6296. We'll be glad to answer any questions you may have and look forward to working with you.