Houston, TX Digital Signage with Content Management Solutions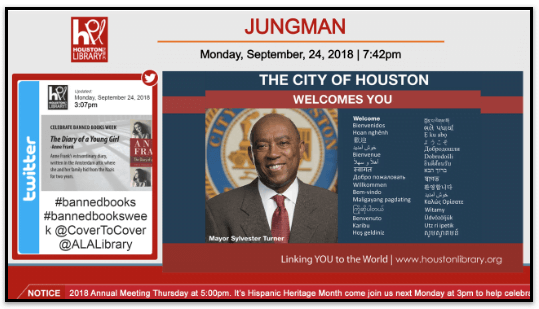 If you're involved with a Houston organization whose looking to better connect with your target audience, digital signage could likely be extremely beneficial. Houston digital signage with content management offers an easy way for you to convey important information and announcements and to better engage with your audience. REACH Media Network offers cloud based digital signage software to make the process of implementing digital signage as painless as possible.
Why Choose REACH to Handle Your Houston Digital Signage and Content Management?
There are a whole host of reasons to partner with REACH Media Network for all your digital signage needs, a few of which include:
Publish content to multiple locations at once – Do you have multiple locations where you'd like to share content? With REACH digital signage software you can publish content using our content management system and have that content propagate to multiple locations at once. This helps to cut down on the amount of work required to keep digital signage devices updated in multiple locations.
Easily manage communication to customers and employees – Whether you're looking to connect with customers or employees, digital signage is the perfect vehicle to facilitate this communication. Share important announcements as well as emergency alerts and other interactive content that can be shared automatically if necessary.
Create custom content specific to your business – With our digital signage software you have complete control over the type of content that you can share to your digital devices. Easily create content with your company's branding and cater the content to your individual organization. Using our content management system you'll have full control over every facet of what's displayed on your digital signage.
Cloud based digital signage software – At REACH, our digital signage software is cloud based, which allows you to make changes from anywhere. Simply login to our content management system and make changes and update all of your digital signage devices regardless of location. Our cloud based software also ensures your content is always protected even in the event of hardware failure.
Give Digital Signage a Try Today!
If your Houston organization has yet to give digital signage a try, why not give the team at REACH Media Network a call today? We'll be happy to offer a free demo of our software to show you several features that will likely be extremely beneficial to you and your entire organization. Easily connect with your employees and/or customers with digital signage from REACH Media Network. Call us today at 952-255-6296.