REACH Improves Customization of Sports Scores Application
Greater Functionality Coming to Sports Scores Application
REACH is introducing new functionality to the Sports Scores application. Users will be able to modify the range of sports information in a more precise manner. Below you will see the new design of the application's settings. From here, you can display scores from every team in a league (MLB, NBA, NFL, etc.). You can also filter your display down to a conference or team.
For example, if you only want to show sports teams from Minnesota, you can filter between Vikings, Wild, Timberwolves, and Twins.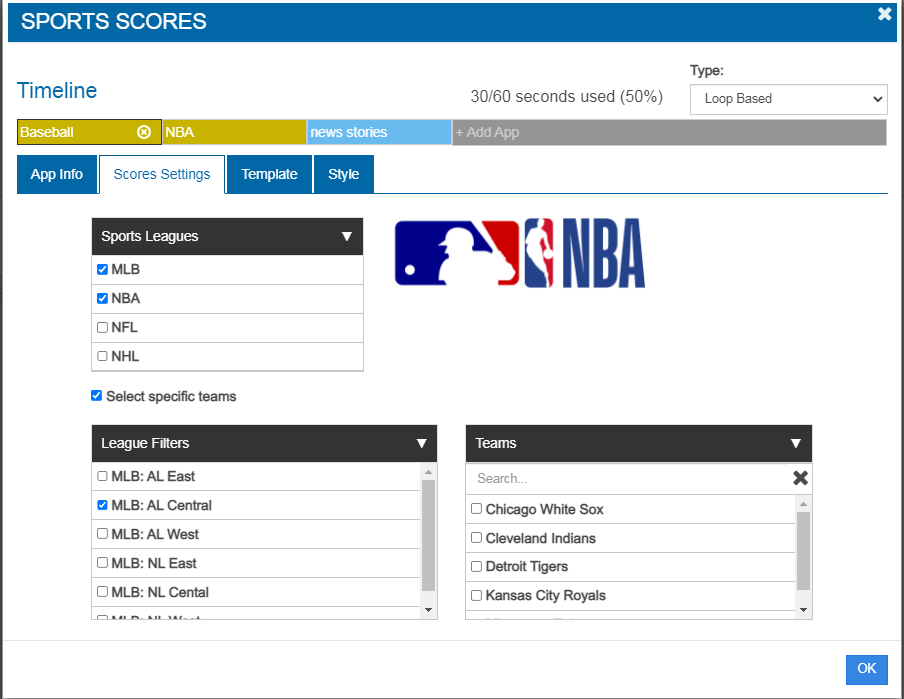 As a result, clients will now be able to tailor their content to the needs of their audience. Each display can present different levels of information, from entire leagues down to specific conferences.