REACH Technology Automates Event Integrations Across Devices
REACH Media Network recently worked with a client who had a unique need. They required a display that would show an overall daily schedule in a common area, but also needed a breakdown of activity in individual rooms throughout their facility. Essentially the client was look for calendar event digital signage screens! With REACH technology, this client was able to use an integration with their existing calendar to publish both the combined schedule data into a larger single display while also filtering out and publishing individual room schedules to specific tablet sized displays.
The beauty of the REACH solution is that this process is entirely automated. The event data is only handled once when new events are entered into the client's calendar, which helps to create more time for administrators to focus on other tasks, while at the same time vastly improving communication with their audience in a more accessible location.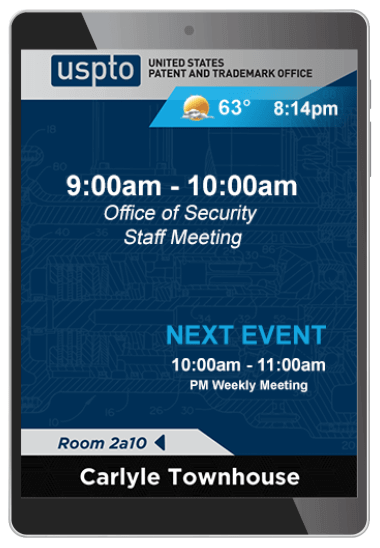 Because of the excitement with this new technology, this client is now looking at using the REACH Mobile App as another extension of this same functionality, which would allow even more direct communication with their audience. This would allow the client to not only provide pertinent information and alerts to their audience via a mobile app, but it would also allow for this same calendar data from the other digital devices to automatically populate within the app as well.
About REACH
Headquartered in Eden Prairie, Minnesota, REACH operates over 20,000 solutions worldwide with our growing 4,000+ partners. The partnership between REACH and the client is our main priority. This important relationship continues to evolve our robust, scalable and easy-to-use software based on our client's needs.
If you are interested in learning more about REACH's suite of digital signage, donor walls, tablet displays or mobile app, feel free to email info@reachmedianetwork.com or call 952-944-7727 ext. 200.