REACH Digital Signage Expands in the U.S. Virgin Islands
Organizations on the U.S. Virgin Islands have been long time clients of REACH Media Network. Prior to the devastating hurricane of 2016, REACH had 15 clients on the island using its digital signage software including the Virgin Islands Police Department, Mahogany Run Golf Course and Bluebeards Resort and Hotel. Now that these buildings have been rebuilt after the devastation from the hurricane, many of these organizations are expanding their use of REACH digital signage.
The largest grocery store on St. Croix, Plaza East, added 11 screens throughout the grocery store and the largest fitness center on St. Croix added three screens to help better connect with members.
In total REACH now has over 30 clients using its digital signage solution so it's hard to walk through any commercial establishment on the islands and not see digital signage powered by REACH.
While REACH was extremely sorry to see the devastation from the recent hurricane, it's been a pleasure to work with so many business owners to rebuild the Virgin Islands to become stronger than they've ever been before.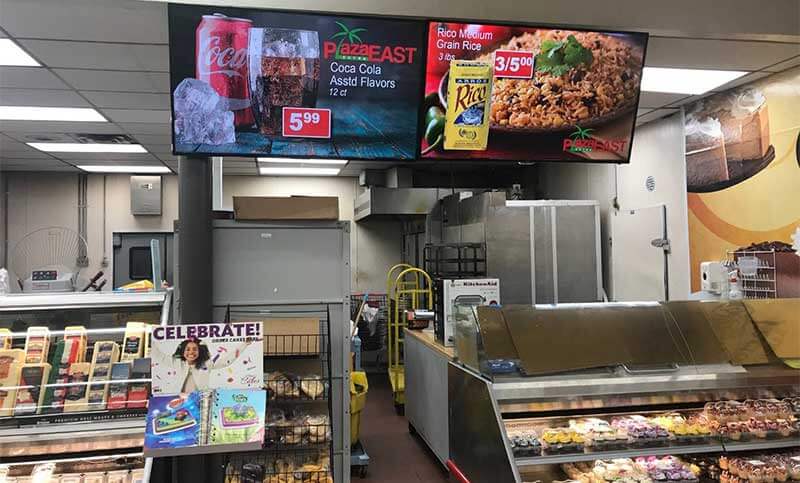 About REACH
Headquartered in Eden Prairie, Minnesota, REACH operates over 20,000 solutions worldwide with our growing 4,000+ partners. The partnership between REACH and the client is our main priority. This important relationship continues to evolve our robust, scalable and easy-to-use software based on our client's needs.
If you are interested in learning more about REACH's suite of digital signage, donor walls, tablet displays or mobile app, feel free to email info@reachmedianetwork.com or call 952-944-7727 ext. 200.