New Brookview Community Center Gets a Digital Signage Upgrade!
Recently, Brookview Community Center, located in Golden View, MN underwent a significant remodeling project to update its popular facility. Brookview Community Center offers a large number of amenities including wonderful event space, a bar & grill, an indoor playground, golf and lawn bowling and much, much more. This renovation project was completed in late 2018 and included a significant digital signage upgrade provided by REACH Media Network.
The updated digital signage allows for patrons to easily navigate the large facility thanks to interactive screens which show daily information, upcoming events and directions.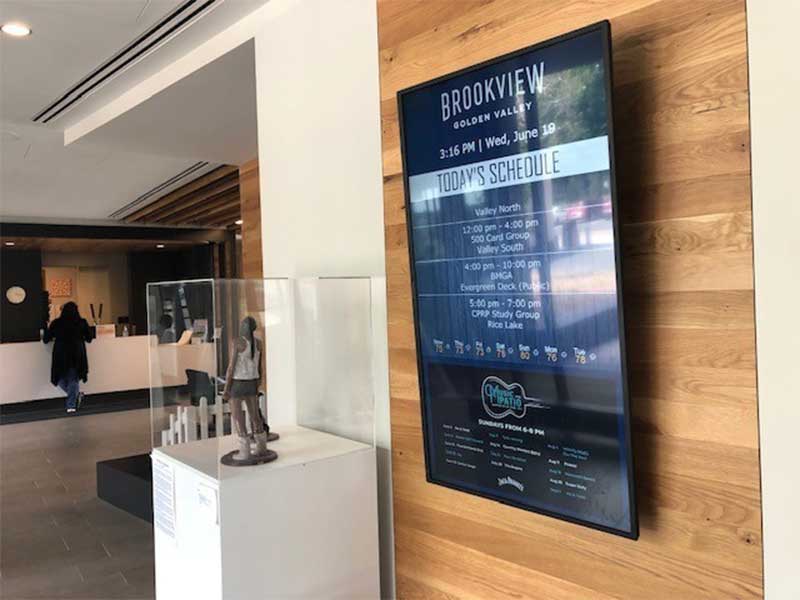 Additionally, the Golf Shop added digital menu boards to provide a more professional look to the new facility.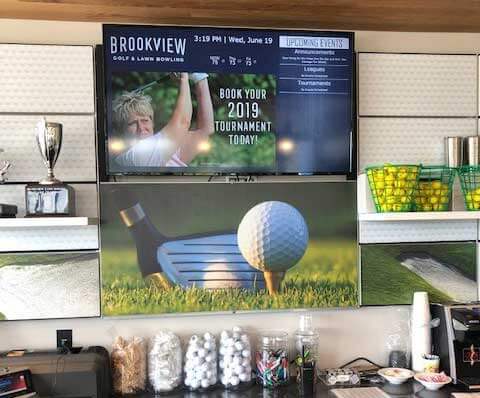 REACH Media Network and Brookview Communty Center have worked together for several years to ensure the facility is one of the top venue destinations in all of Golden View, MN.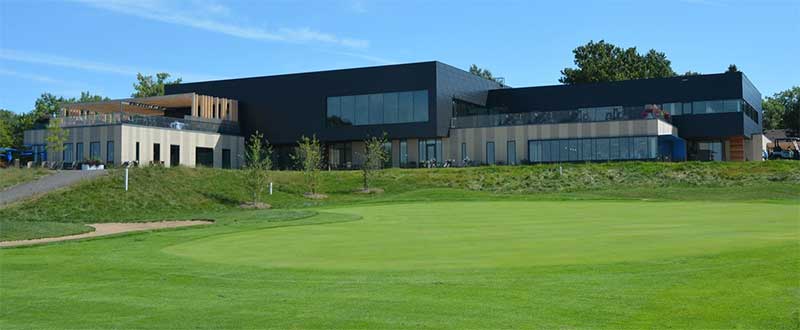 About REACH
Headquartered in Eden Prairie, Minnesota, REACH operates over 20,000 solutions worldwide with our growing 4,000+ partners. The partnership between REACH and the client is our main priority. This important relationship continues to evolve our robust, scalable and easy-to-use software based on our client's needs.
If you are interested in learning more about REACH's suite of digital signage, donor walls, tablet displays or mobile app, feel free to email info@reachmedianetwork.com or call 952-944-7727 ext. 200