Wrap Up the Summer With New August Digital Signage
New August Stock Photos Will Boost Your Digital Signage
Send off summer with fresh digital signage
Summer is coming to a close and the kids will be heading back to school. But that doesn't mean your digital signage efforts should become stale! There are still plenty of holidays happening in August that should flesh out your digital signage content rotation. Doing so will keep everyone in the summer mood and provide many reasons to return to your display. Check out the following stock photos to see what can adapt to your designs. Don't have a digital signage provider and looking to try it out yourself? Click here to sign up today!
Month-Long Celebrations
Black Business Month
August celebrates the success and contributions of black-owned businesses in our society. If you are a black-owned business, this month is a fantastic opportunity to reinforce your company's history and values through digital signage. Highlighting employees who are crucial to your business and have been excellent members of your team can personify your brand. However, if you are not a black-owned business, there are still many ways to celebrate! Pointing out some of the best black-owned businesses around your area is a respectful way to celebrate this month while still utilizing your digital signage. Even getting employees to share some of their favorite locations can incentivize people to return to your signage for new recommendations.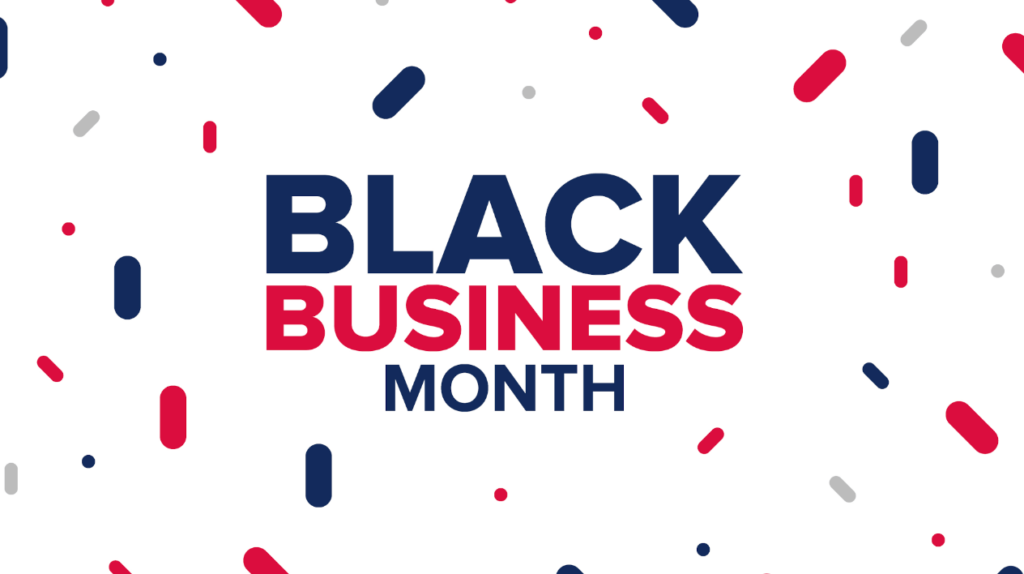 National Golf Month
As the seasons change, the weather will begin to cool and many locations will soon feel the cool breeze of fall and winter. With that in mind, it's important to get as much time out on the course as possible! National Golf Month provides many opportunities for great digital signage. Our robust data list app can show the scores of the top golfers for the month or be customized to present enticing new menu items. Sports scores and live streams can entertain guests by showing golf tournaments. Instructional videos can even be leveraged to provide quick tips and safety guidelines. Regardless of the course, digital signage has something to offer!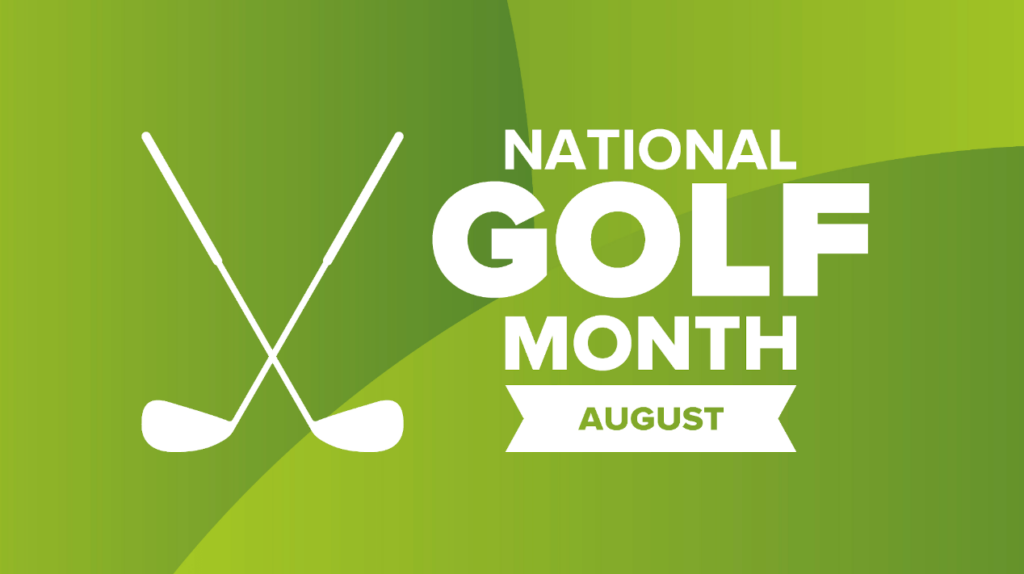 8/1 – World Lung Cancer Day
Today marks a day the world stands together against lung cancer. Even if you do not work in the health & wellness industry, you can still use digital signage to support this initiative. Educational content can display health and safety tips that give people preventative measures to avoid lung cancer. Directories and wayfinding tools can direct viewers to donation or volunteer centers where they too can contribute to the fight against lung cancer. Interviewing actual medical professionals can also add credibility to your signage. By raising awareness, you could be saving lives, and that's something to celebrate!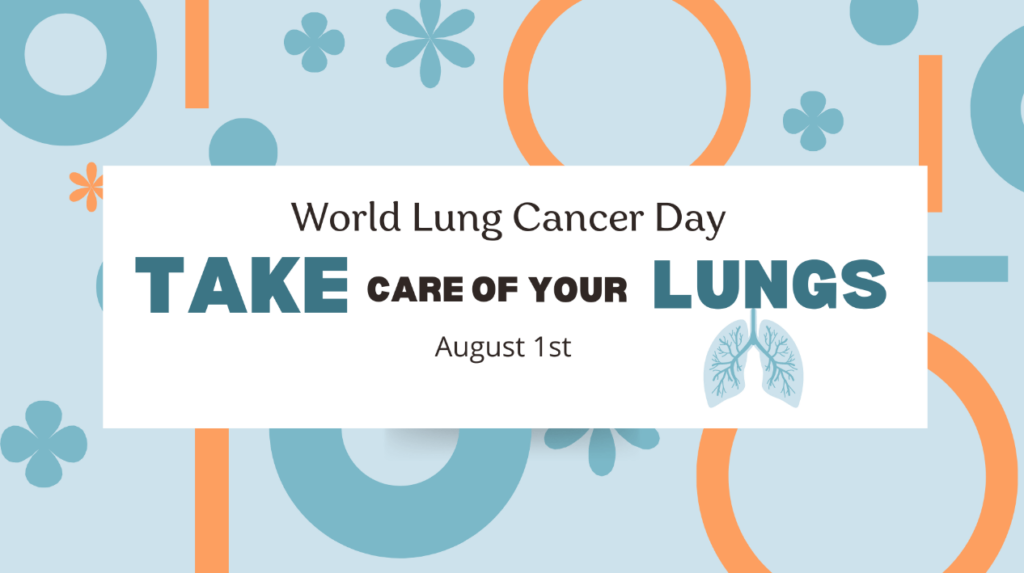 8/4 – National Chocolate Chip Cookie Day
After kicking cancer's butt, why not follow that up with a tasty treat? National Chocolate Chip Cookie Day is a day people of all ages can get involved in! Giving employees the spotlight and having them detail their favorite cookies is a fun way to humanize your brand. Streaming cookie recipes from the internet can also leave a lasting impression on visitors after they've walked away from your signage. If you want to add some cookies to your menu board, you can add cookies in real-time. Whether it's a double chocolate chunk cookie or regular chocolate chip, this is a great way to add some levity to your signage.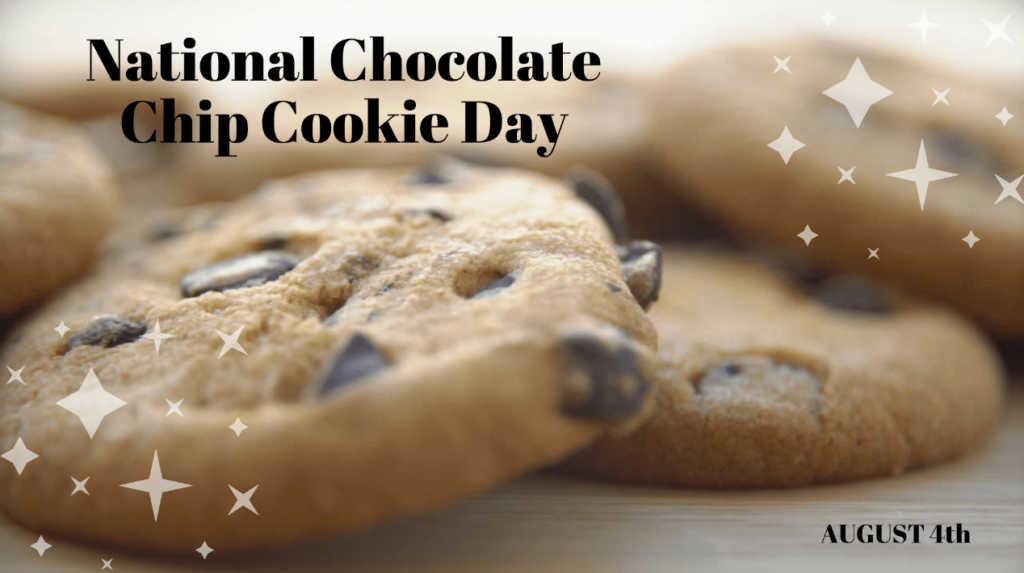 8/5 – International Beer Day
The good times keep rolling with International Beer Day! Sharing favorite office picks for beer brands is a fun way to personify your business. Additionally, you can drive engagement by adding QR codes for viewers to scan that can redirect them to surveys or trivia about their favorite beers! Bar crawls and happy hours can be easily advertised with vibrant digital signage designs. Menu boards can also be updated to give tenants a rotating selection of beers. Showing a lighthearted side to your brand can encourage people to visit your facilities more. While this can be a fun holiday, we do encourage all participants to "celebrate responsibly!"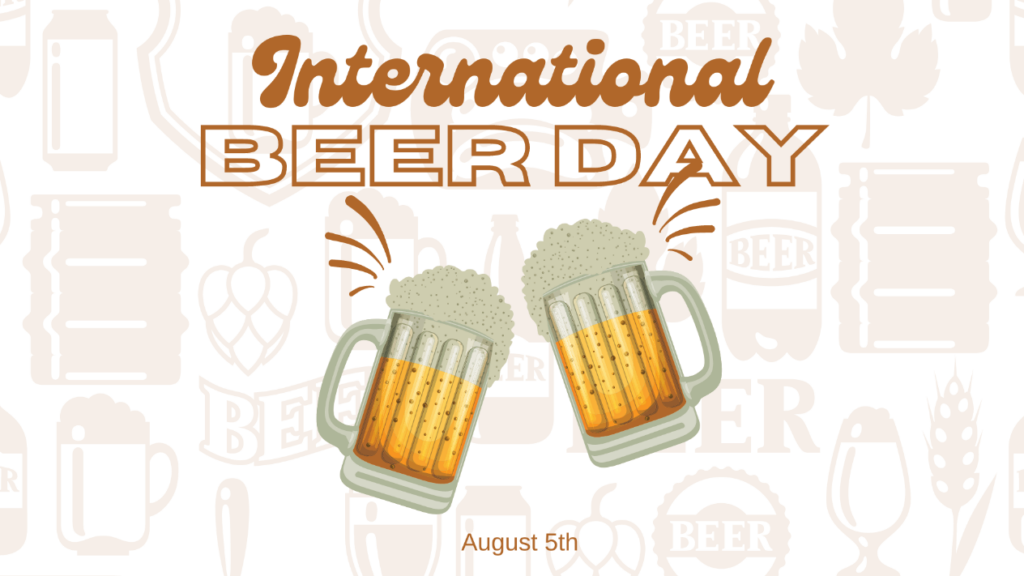 8/8 – International Cat Day
International Cat Day is the purrrrfect holiday to add some cuteness to your digital signage! Displaying feline friends from around the office is an easy way to get eyes on your screen. Who doesn't like seeing funny cat memes and videos? Speaking of which, social media can be streamed to your signage to start cat-based trends and drive engagement from your social channels. This has the potential to expand your digital footprint. Simple fun facts about cats can also be pulled to help flesh out parts of your layout. With all this in mind, what are you waiting for? Get to work on your digital signage efforts right meow!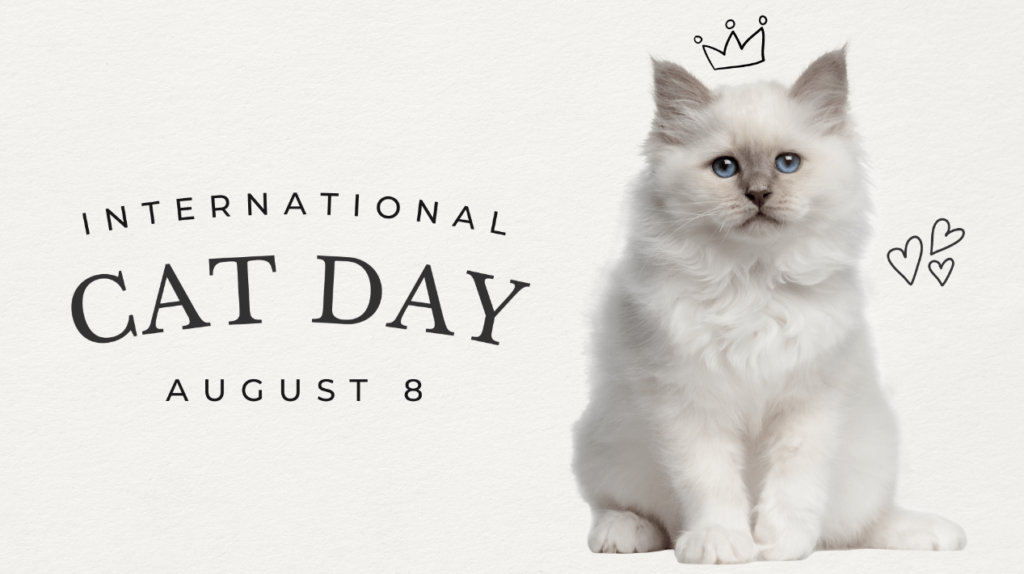 8/9 – National Book Lover's Day
While we love all things digital, sometimes you just can't beat cuddling up with a good book! National Book Lover's Day celebrates all bookworms across the nation. Our integrated quotes app can pull famous quotes from some of your favorite books. Not only that, but RSS feeds can stream a variety of quotes and narrative content in rapid succession. Libraries can also stream live readings of books or book studies that involve people in person and at home. Or if you would like to keep things dynamic, live TV can show documentaries on popular authors throughout history.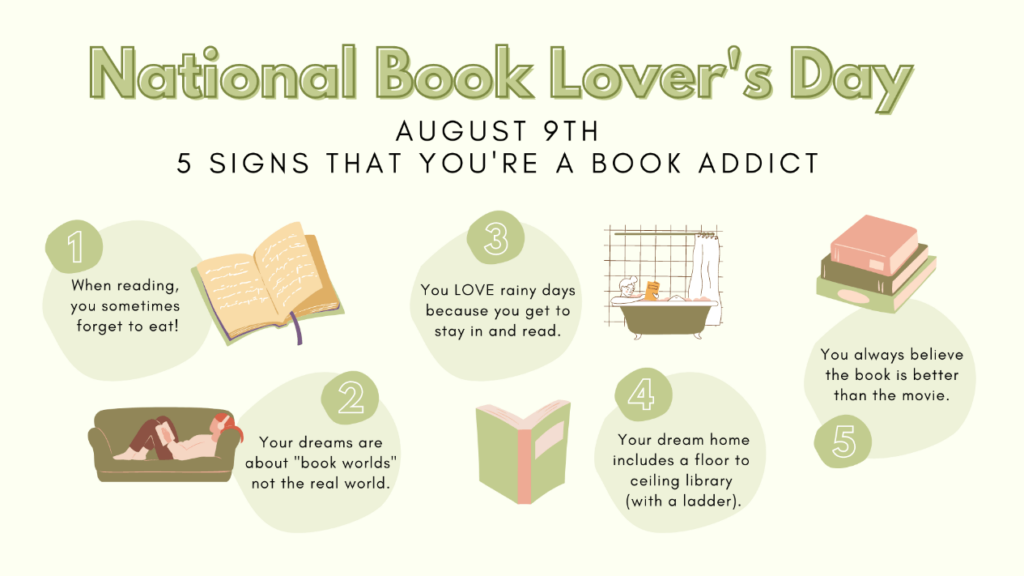 8/12 – International Youth Day
International Youth Day celebrates the kid in all of us! Regardless of your age, anyone can celebrate the vibrance of youth. Having staff recall some of their best memories from childhood is an easy way to lend a voice to your employers. Additionally, you can have some of your older staff participate in trends you see on social media, adding a bit of humor to your layouts. If your business serves or works with children, detailing some of their favorite memories tied to your brand is a cute and effective way to establish yourself as a credible place of business. When you throw digital signage into the mix, this holiday can be rated "E" for "Everyone."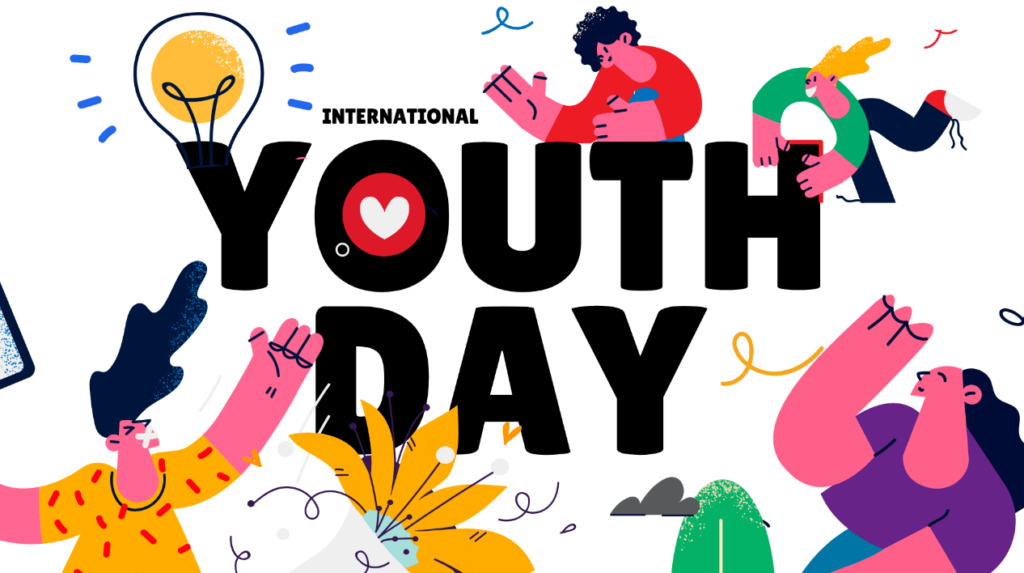 8/13 – International Left-Hander's Day
Left-handers, today is the day to make your voices heard! On this fun holiday, we celebrate those who experience the world on the left side. Producing fun facts and trivia about famous left-handed people or statistics are quick ways to celebrate this light-hearted holiday. On social media, you can drive engagement by encouraging followers to post their favorite left-handed tools, tips, or tricks! Only about 10% of people in the world are left-handed, so do not be afraid to get unique and creative with your layout design today.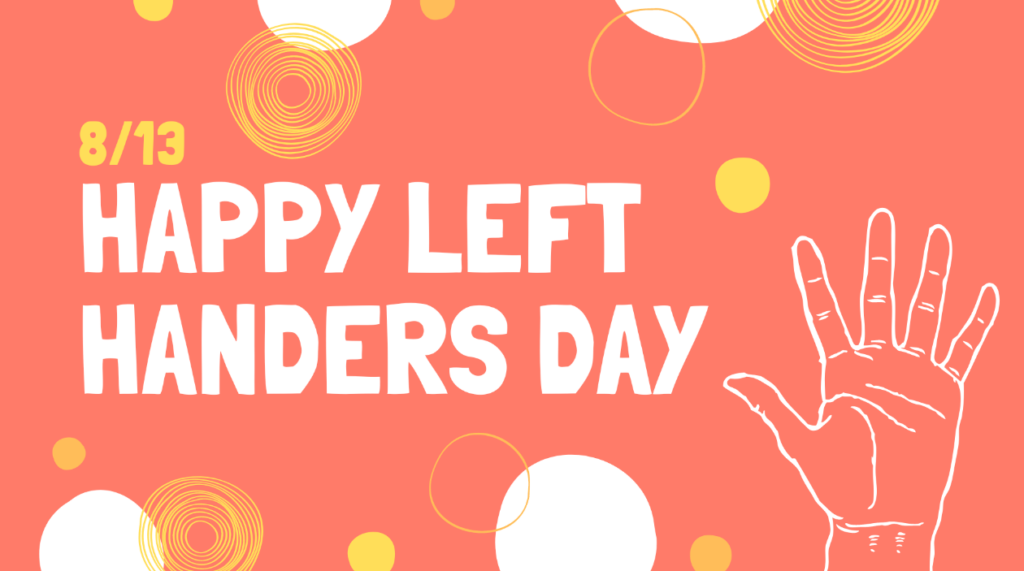 8/15 – Indian Independence Day & National Relaxation Day
Today is a busy day, as we have two holidays to celebrate! The first and most significant is Indian Independence Day. This is the day India got its independence from the United Kingdom and became its own Republic. Independence was attained through non-violent protests and civil disobedience in order to gain further momentum and support. This holiday lends itself greatly to streaming capabilities, as displaying historical context and programs will educate your viewers. Displaying popular quotes from important leaders during this era can also deepen your audience's appreciation for this holiday. The most important thing to keep in mind is to treat it with tact and respect. Following this holiday is National Relaxation Day! After a day of celebrating, take the night off to put your feet up and relax.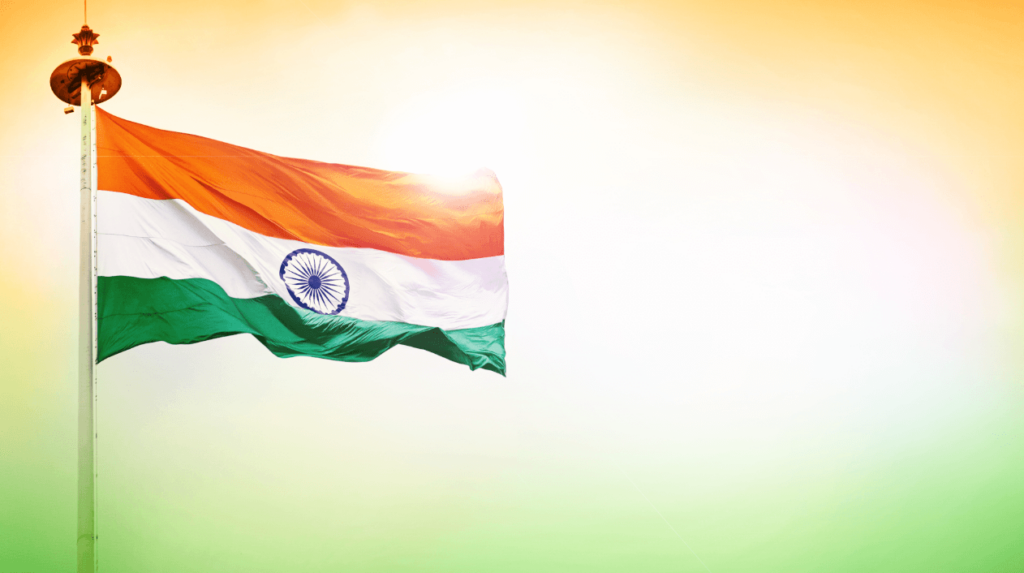 8/16 – National Tell a Joke Day
People are always in the mood to laugh, which makes digital signage a great avenue to celebrate National Tell a Joke Day! Streaming classic stand-up routines and comedians is a great way to lighten the atmosphere in any room. Not only that, but RSS feeds and other streams can pull jokes directly from the internet and display them on your signage. Social media is an endless supply of jokes and memes too, so feel free to get your followers involved. This is a simple way to repurpose user-generated content.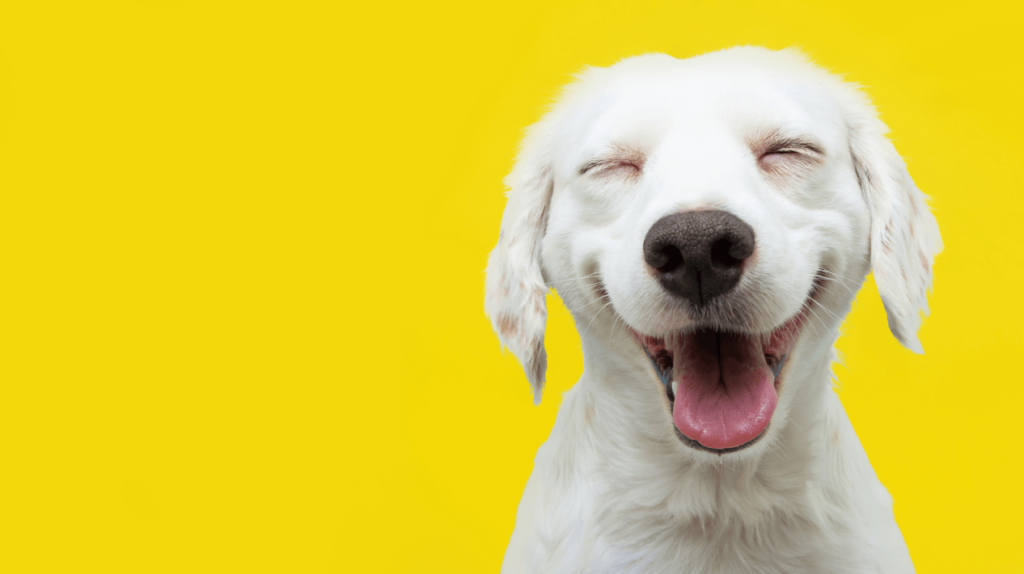 8/19 – World Humanitarian Day
World Humanitarian Day is another holiday focused on helping people. Every year, World Humanitarian Day has a new theme, so be sure you are aware of what is being celebrated. This year is focused on the climate crisis we face worldwide. With digital signage, you can promote humanitarian and ecological projects around your community, as well as draw attention to "green projects" your company is implementing to help the struggle. Educational materials also go a long way to motivating people to get involved, establishing your brand as trustworthy and socially aware.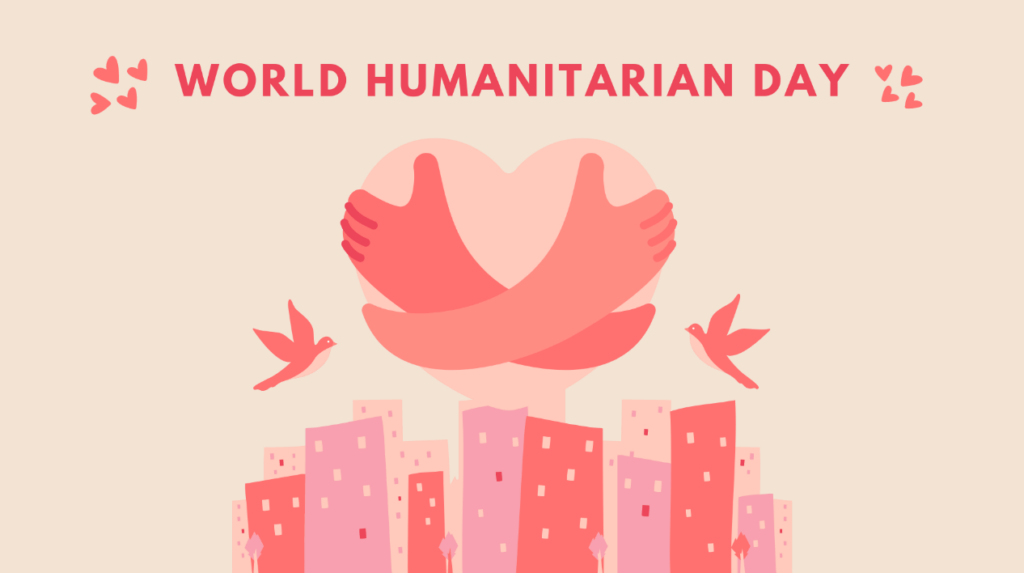 8/26 – Women's Equality Day and National Dog Day
This final entry is yet another double holiday. First, we celebrate Women's Equality Day, which commemorates the certification of the 19th amendment. This amendment gave women the right to vote, which is recognized as a landmark victory for women's rights and equality. Displaying this historical significance through digital signage demonstrates an interest in the betterment of women as well as respect for the leaders who got us where we are today. Obviously, facts, trivia, and motivational quotes can all be pulled as well, further fleshing out this holiday. When you're ready for more light-hearted content, today is also National Dog Day, where you can post pics of all your favorite furry friends!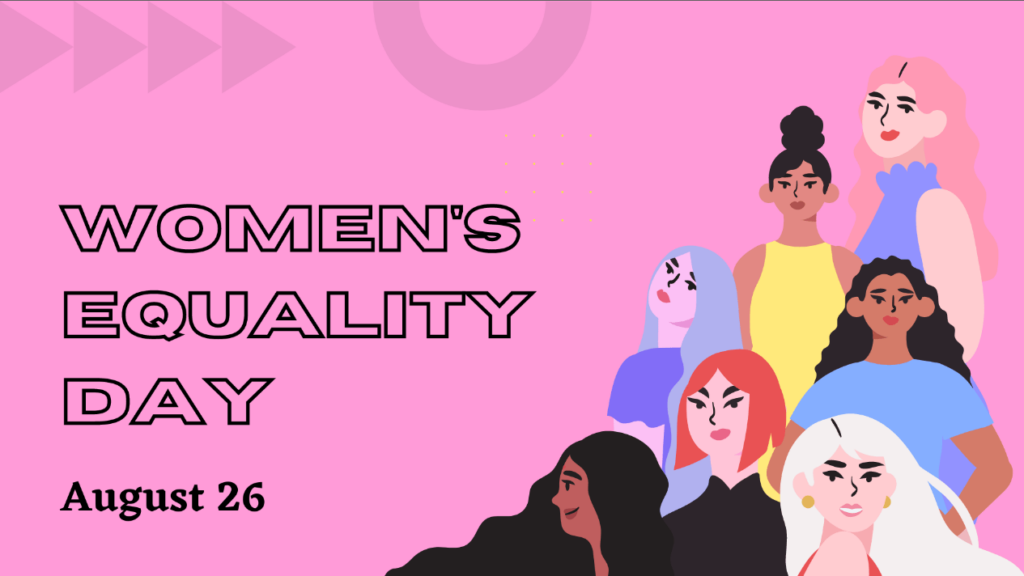 About REACH
REACH acts as both a hardware and software provider for digital signage. When you partner with REACH, you join a network of industry professionals committed to your success. A strong belief in evolving technologies runs throughout the company, resulting in robust digital solutions. To begin your digital signage journey, click the button below to request a free demo from REACH today!