How Power and Improve Employee Communications Using Digital Signage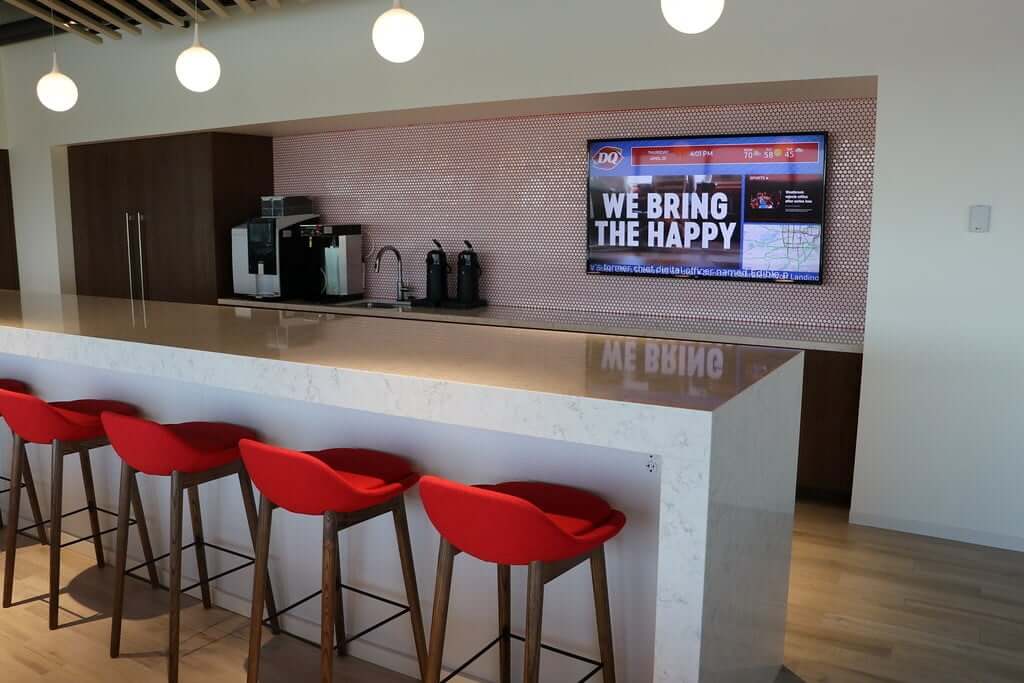 Communication can be extremely difficult in the workplace, but with the help of employee communications digital signage you will be able to easily create and send content to your screens. Organizations of all types have to be creative when it comes to engaging with their employees. One way that can "bring your employees together" is by installing digital signage in high traffic areas such as break rooms, lobbies, meeting rooms, and any other areas where employees tend to gather. At REACH Media Network, we offer our partners the ability to improve employee communications with cloud based digital signage software.
Tips to Improve Employee Communications with Digital Signage
Below are just a few ways you can help to boost communications among employees thanks to employee communications digital signage.
Contact REACH Today to Schedule a Free Employee Communications Digital Signage Demo
The time is now to boost communication among your team members with digital signage software. Give our team a call today at 952-255-6296 to setup a time to go through the many features of our digital signage software. We're convinced that once you see our software, you'll find a way to implement digital signage within your company.