Thanksgiving Digital Signage Content Ideas 2021
Giving Thanks Through Digital Signage
As fall begins to wind down and everyone prepares for winter, families will soon be gathering around the table to give thanks for the things they are grateful for. Additionally, businesses may see a dramatic increase in business as some decide to get ahead of their holiday shopping. With this in mind, it's important for companies to leverage their content to fit the spirit of Thanksgiving. Doing so can draw more eyes to your brand and increase revenue.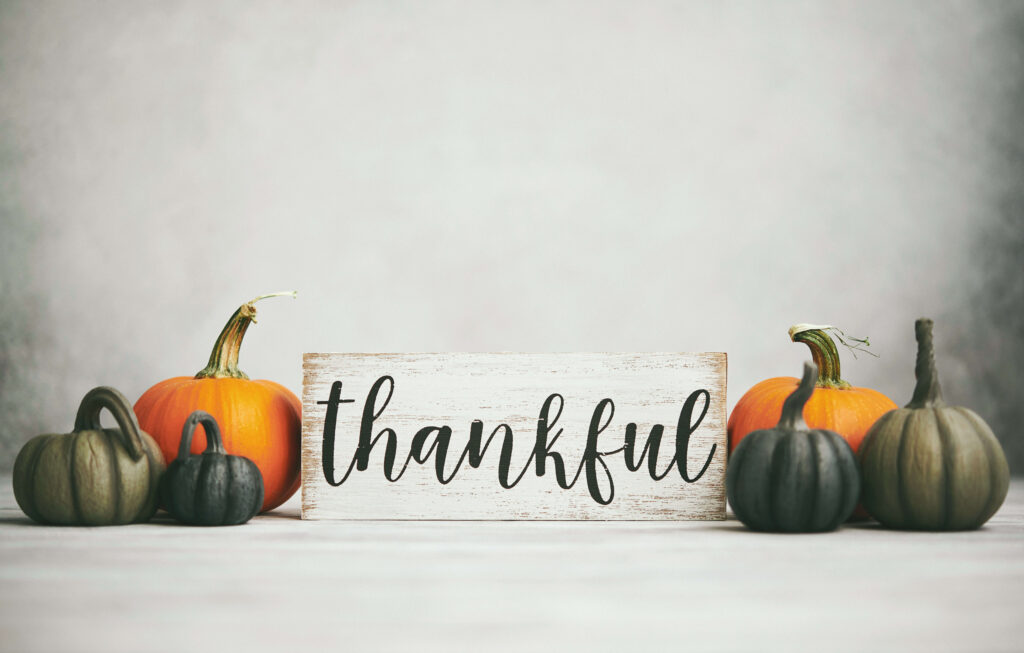 REACH's intuitive digital signage solutions make creating seasonal content a breeze. From our cloud-based content management system, you can create, schedule, and edit your assets from wherever you are! In this article, we will provide examples of Thanksgiving-themed signage across a variety of industries to help kickstart your ideas!
Some students may be looking for things to do over their break. Filling your signage with holiday book guides, craft ideas, and other activities can help keep students busy during the holidays!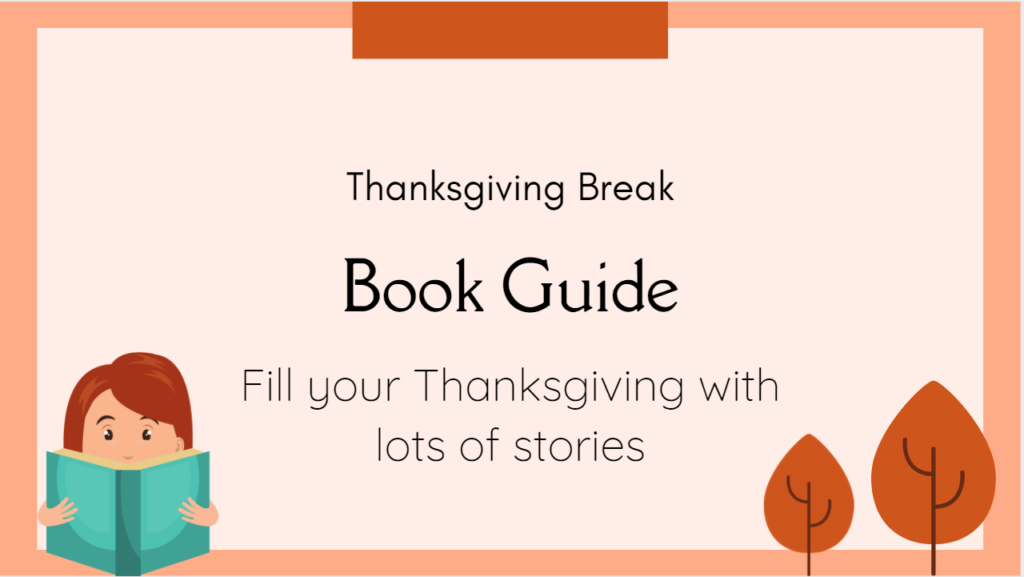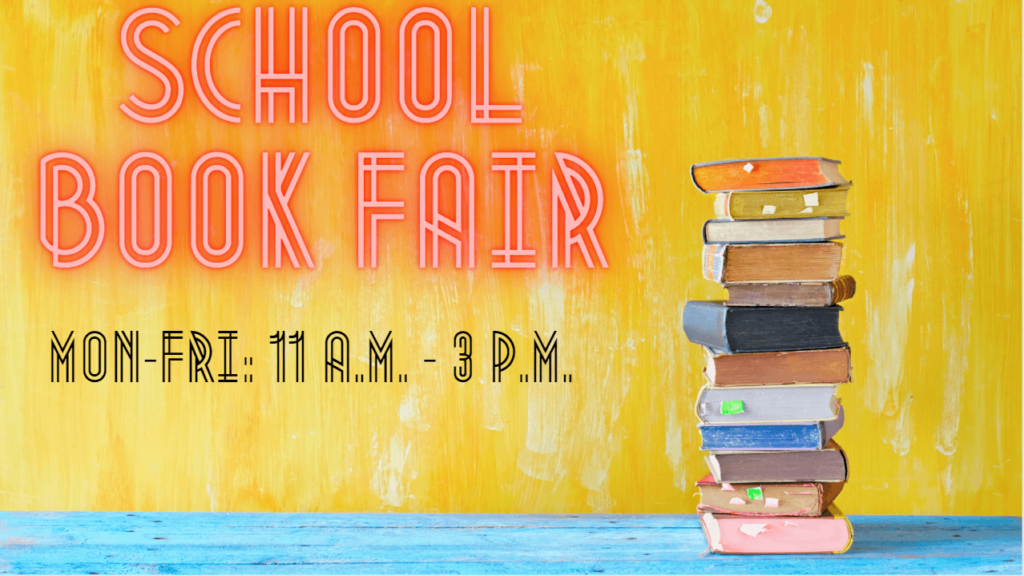 Many schools will begin hosting Book Fairs or even Gift Shops leading into Thanksgiving. Highlighting top sellers can guide students towards the best books, or even teach them what to look out for when buying a gift!
Tailoring your digital signage to fit the Thanksgiving theme diversifies the look of your signage. This will draw a bigger audience since they will want to see fresh content.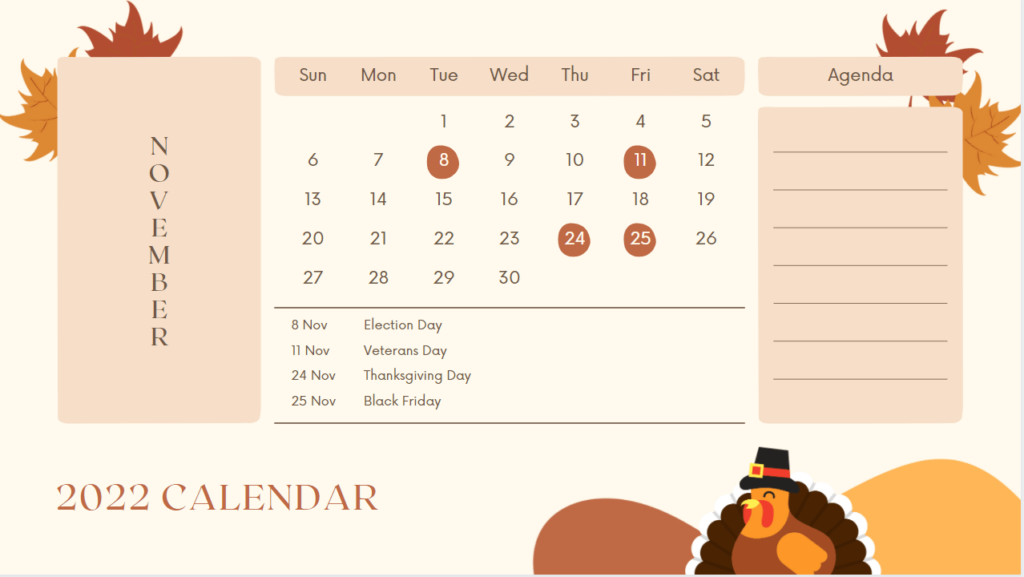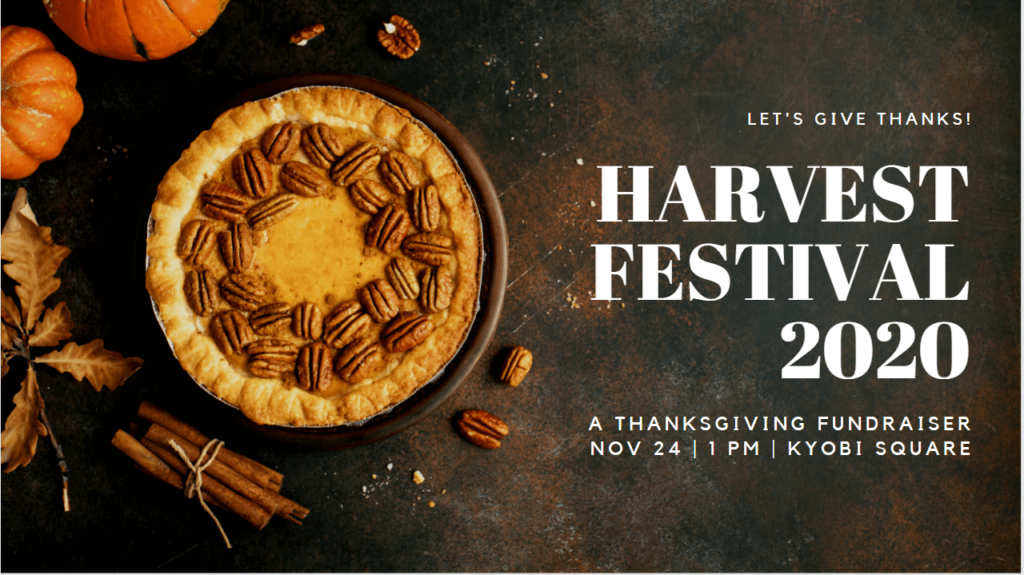 November is a popular time to host fundraisers. With this in mind, hosting PTA, club, or sports fundraisers can be both enjoyable for participants and profitable for the school.
Many will be traveling across the country for Thanksgiving and may have to manage finances on the go. Promoting mobile ads can inspire viewers to download apps or take other desirable actions.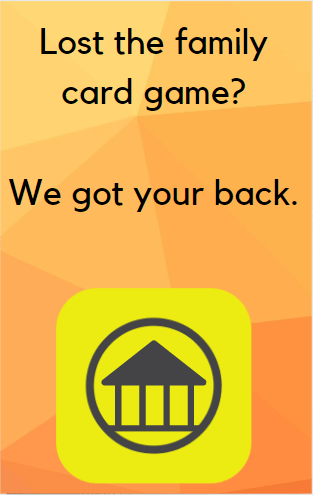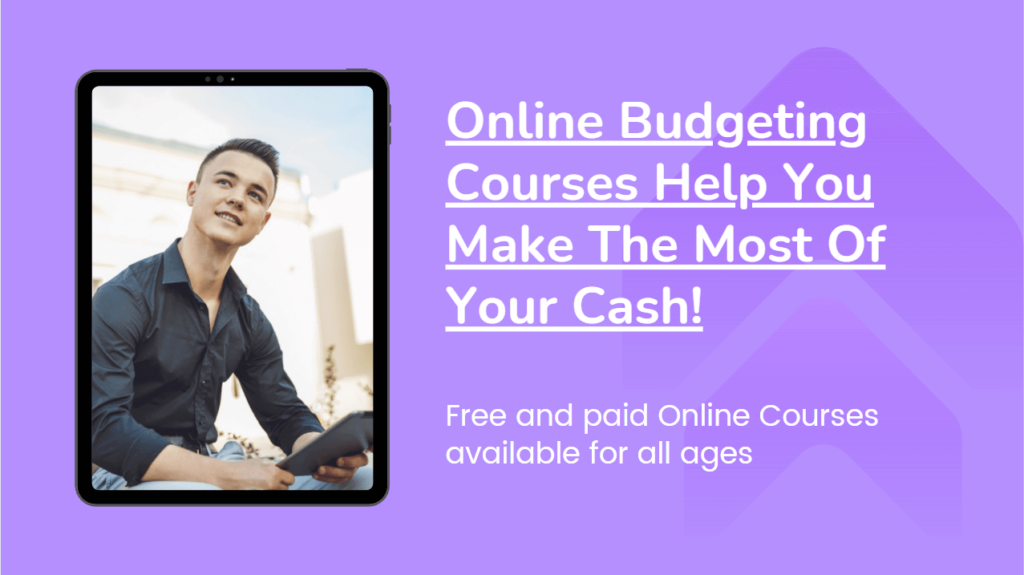 This also becomes a very expensive time of year, as travel costs, gifts, and other purchases begin to pile up. As a result, this is a great time to offer budgeting tips and guides.
Some younger viewers may be opening their first bank account during this time. Help ease them in by providing signage that welcomes them in and thanks them for their business.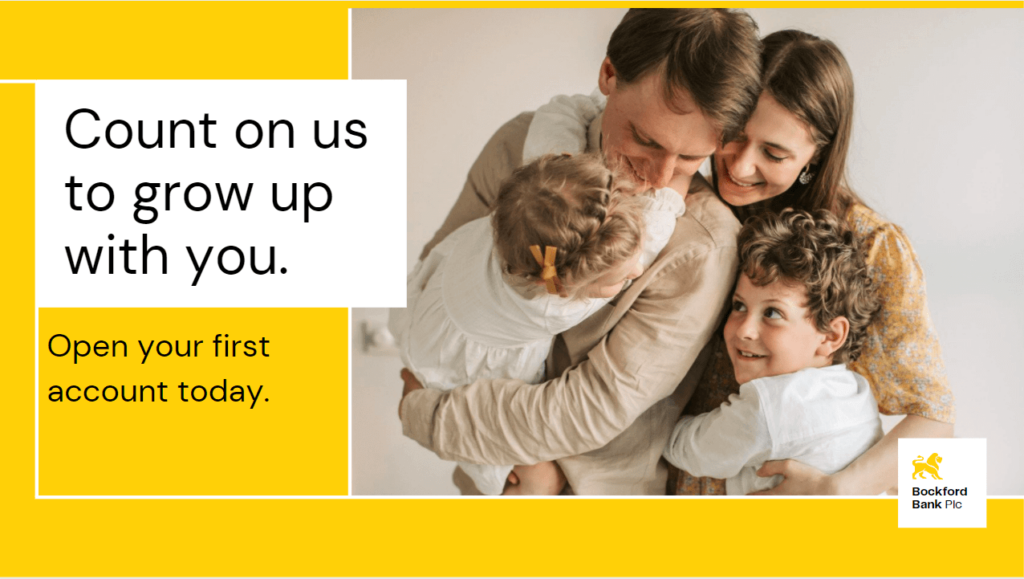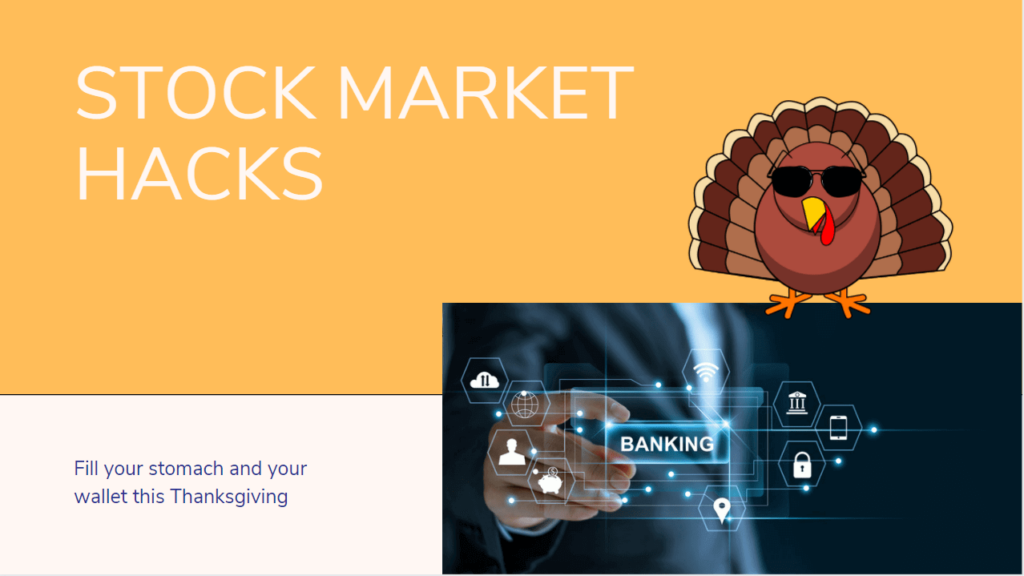 With Black Friday and Cyber Monday following Thanksgiving, stockholders will want to keep a close eye on the market. Projecting current trends while also giving useful information can keep viewers coming back.
Production lines will be bustling going into October. Projecting production metrics can help keep your team focused, motivated, and on task.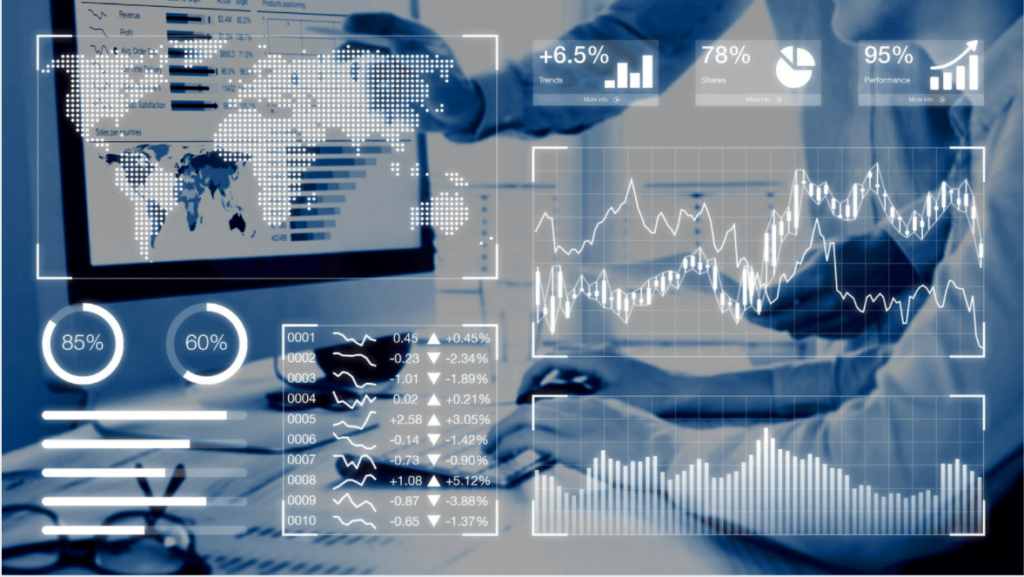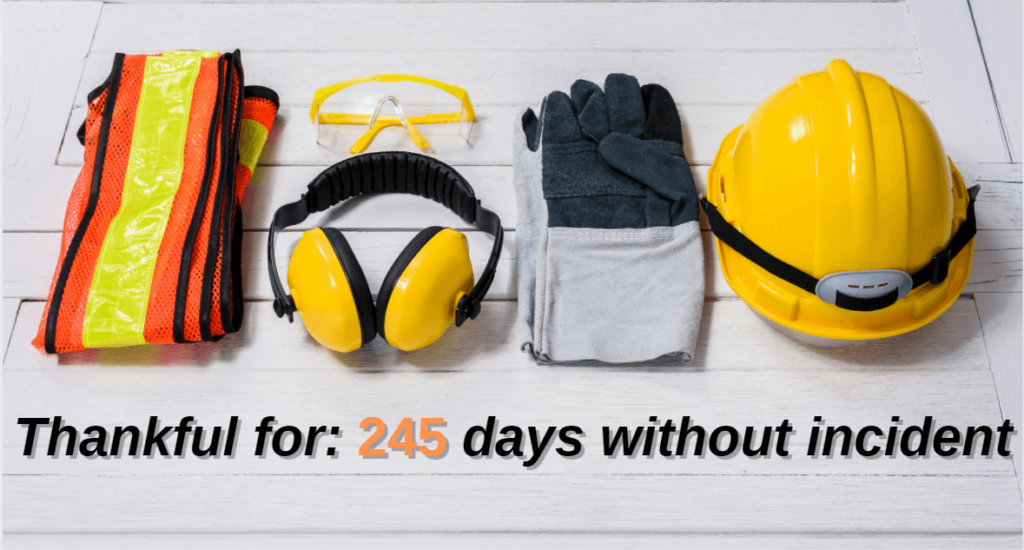 Despite the increase in business, everything can come to a halt if proper safety measures are not followed. Reminding your employees of safety procedures can help keep things running smoothly.
Giving thanks to your staff by highlighting them through digital signage can boost morale across your facility. Demonstrating appreciation in your employees often increases productivity.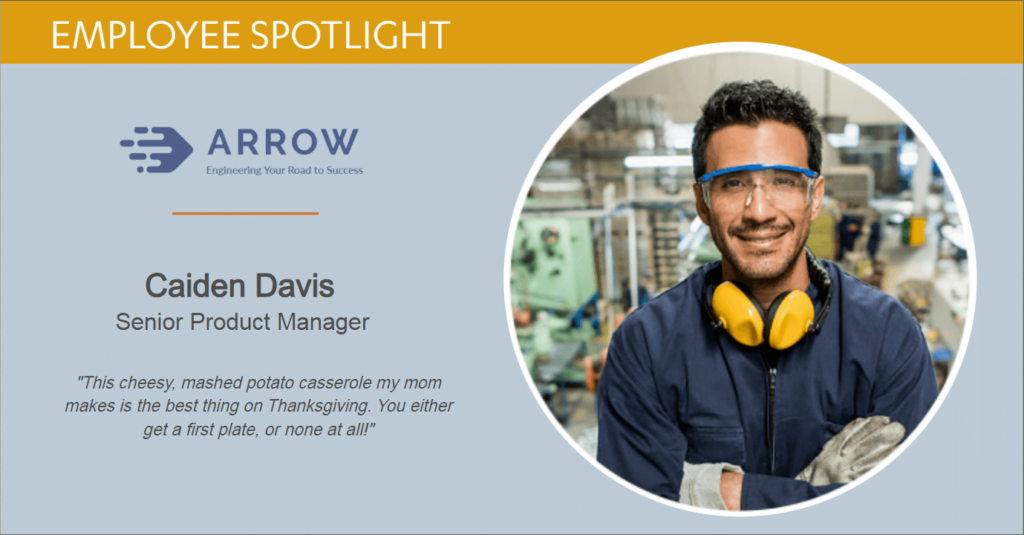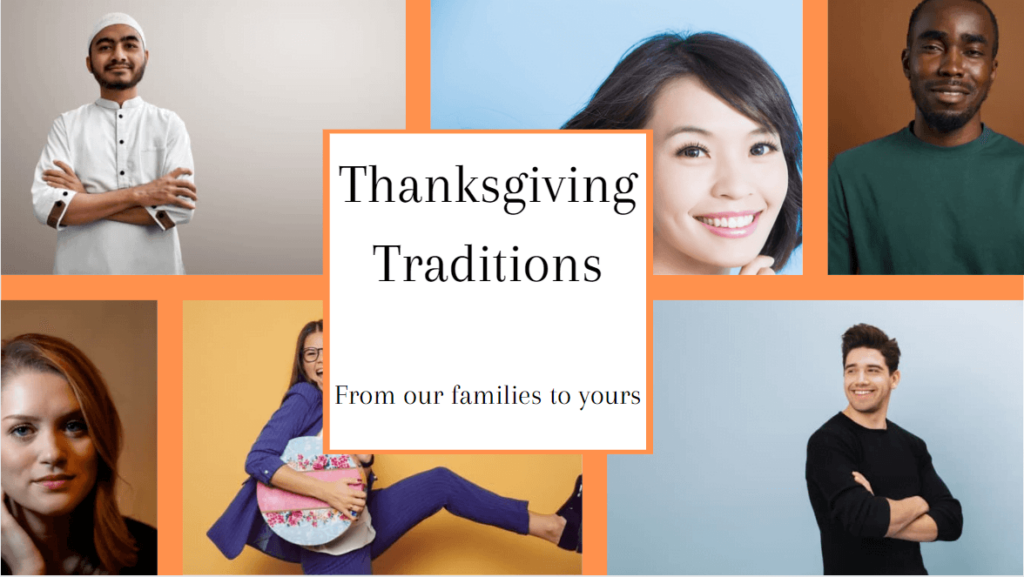 Again, sharing this holiday with staff can lift spirits for employees and patrons alike. Sharing some of their favorite Thanksgiving traditions can lend authenticity to your company's voice.
Unfortunately, flu and cold season can leave health centers pretty crowded. Promoting services like online check-ins or app integrations can help boost efficiency.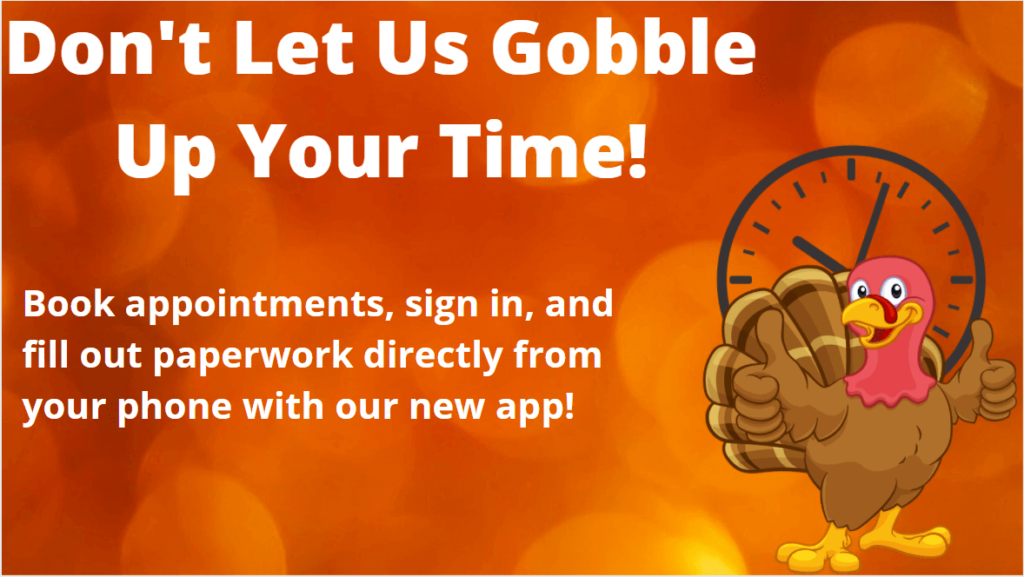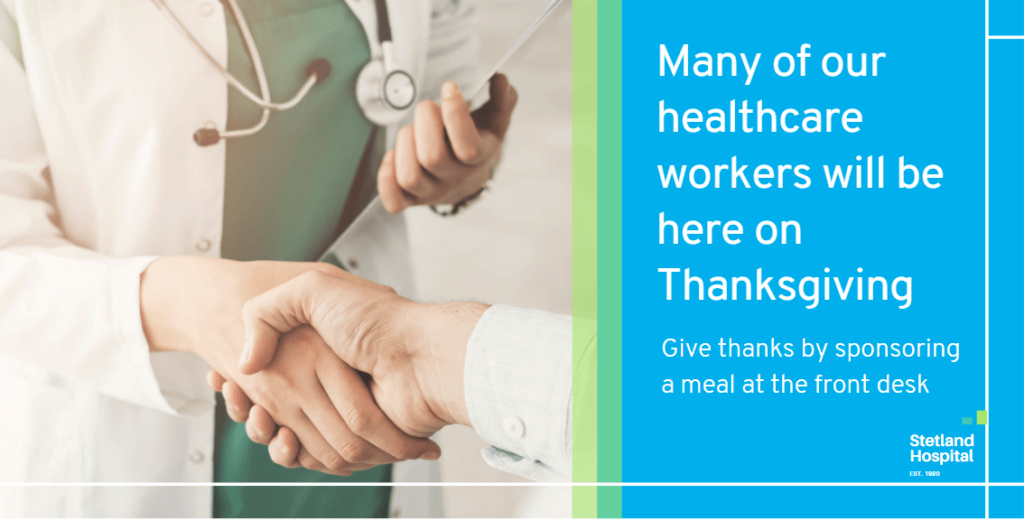 Hundreds of healthcare employees will still be working on Thanksgiving. Finding ways to acknowledge their service and give back will not only boost morale, but can even strengthen the credibility of your facility.
Reinforcing health and wellness practices during a time when many will be traveling or sharing food tells your audience you genuinely care for their well-being.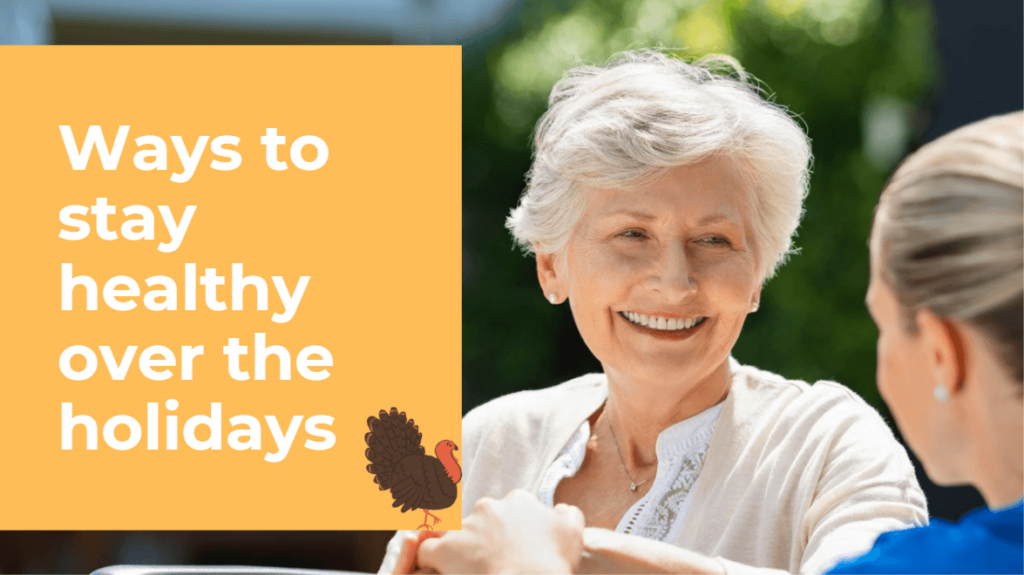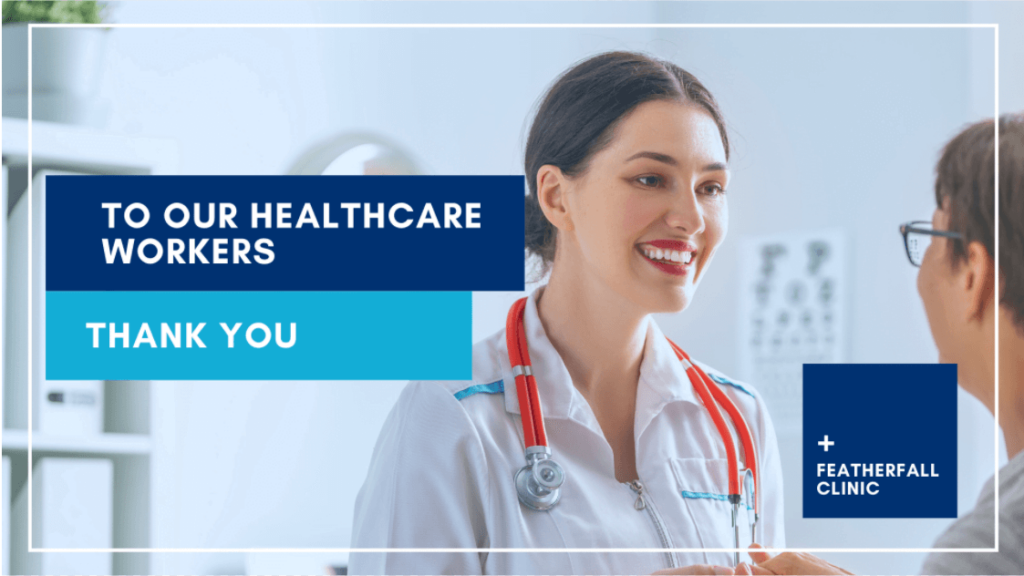 The stress of this season can begin to way on workers across any industry. Signage that encourages your staff can keep spirits and productivity high.
Highlighting your agents puts a face to your company and introduces your viewers to who they will be working with as they search for a new home.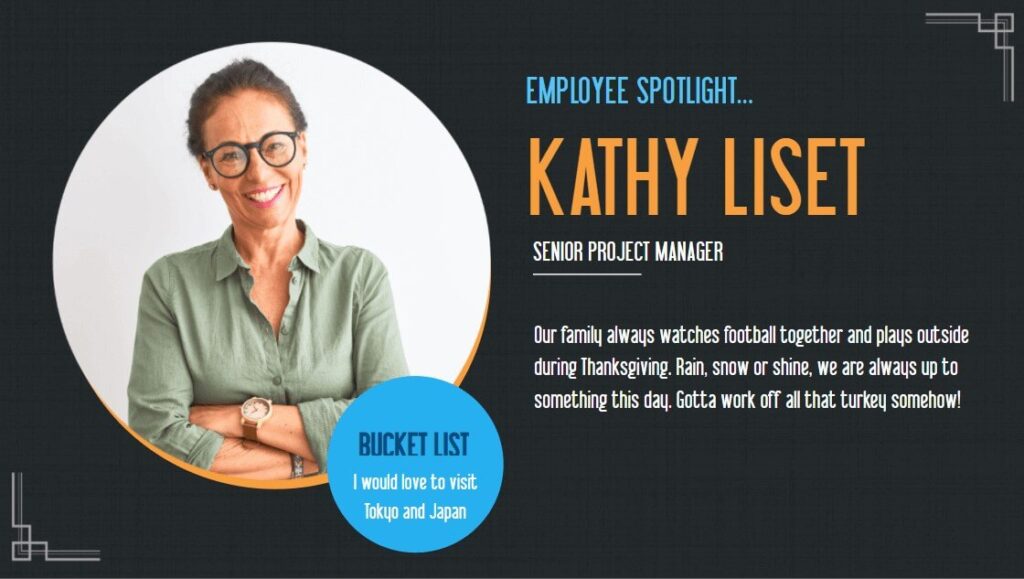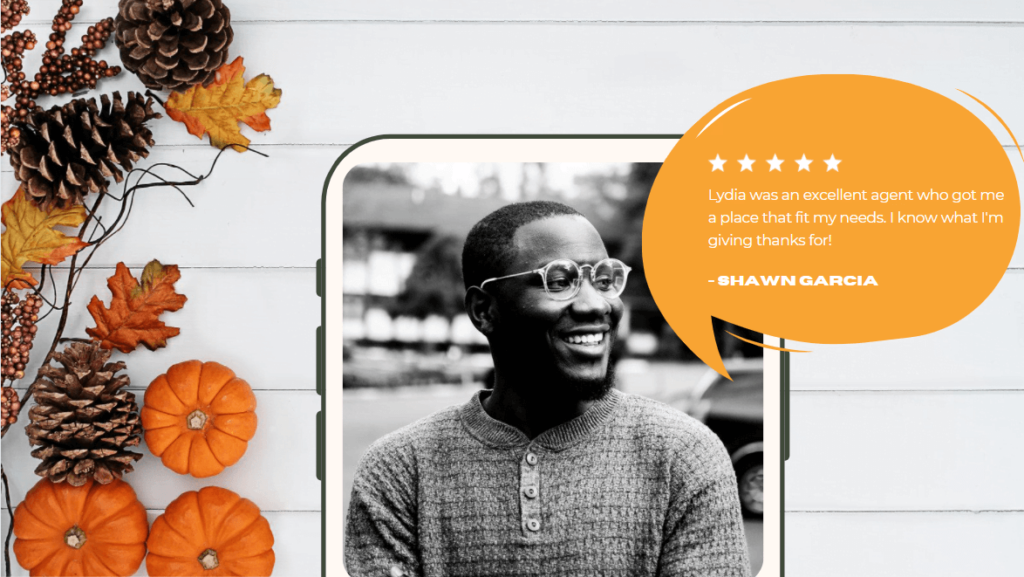 Customer testimonials can boost the credibility of your business, encouraging even more business. It also provides an opportunity for customers to express their gratitude for your work, aligning with the Thanksgiving spirit.
Some may find themselves wanting to decorate their house to fit the Thanksgiving aesthetic. Using your business's expertise to guide them can result in high engagement with your content.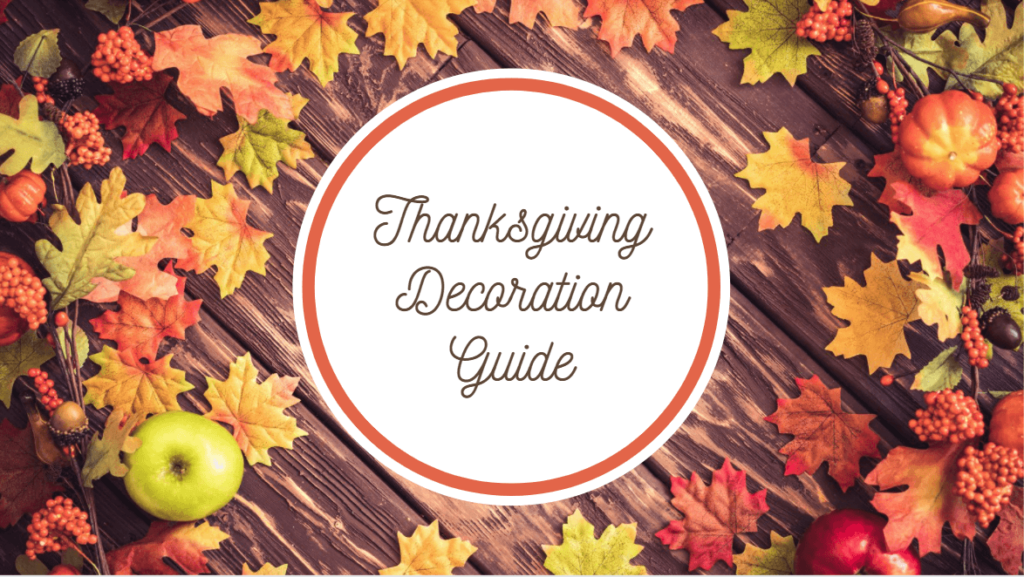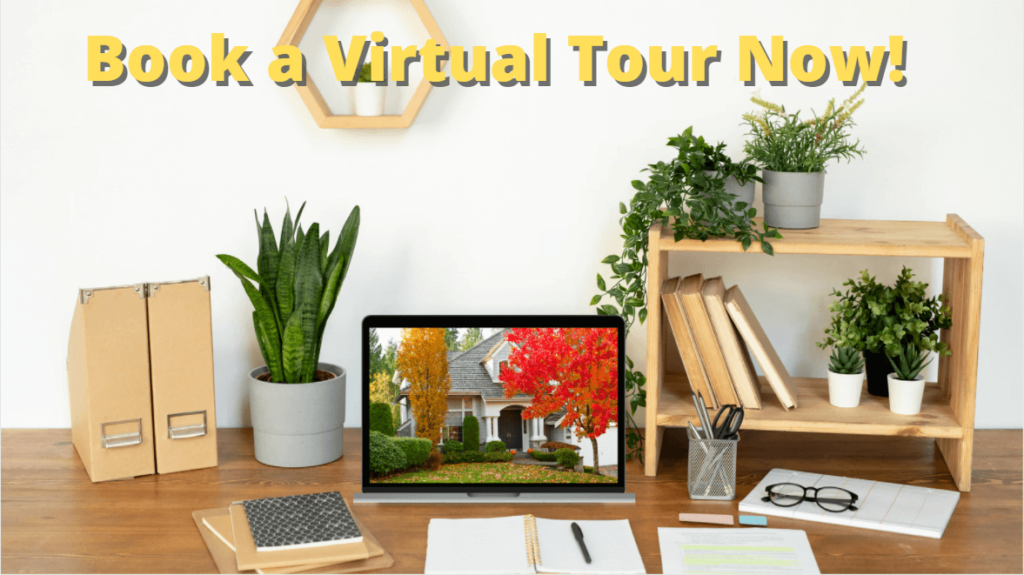 Virtual tours may become more popular during this time as the air cools. Using your signage to stream virtual tours offers great convenience to your audience.
Using digital signage to promote Thanksgiving food packs and catering services offers viewers an easy solution to their meal preparation.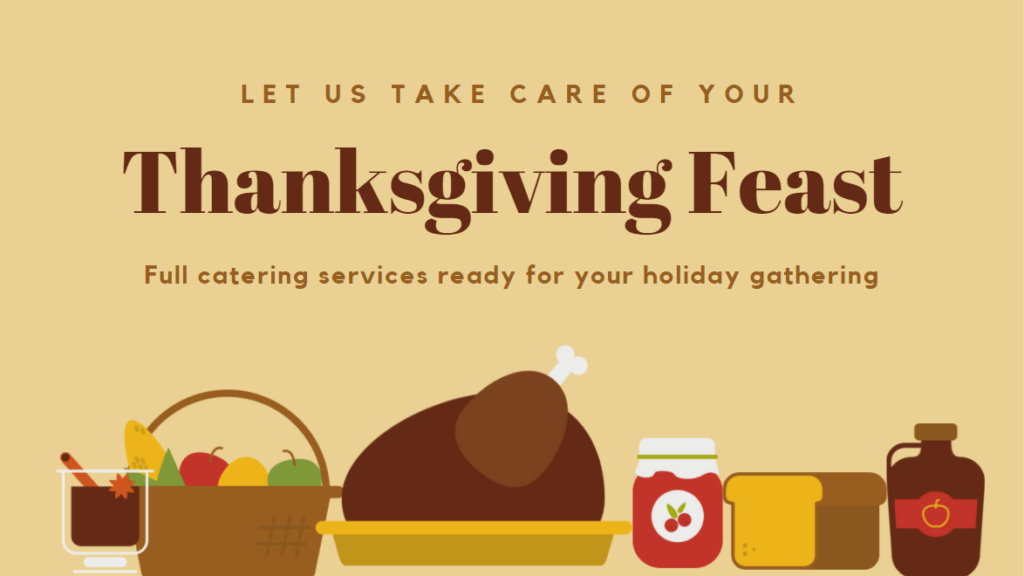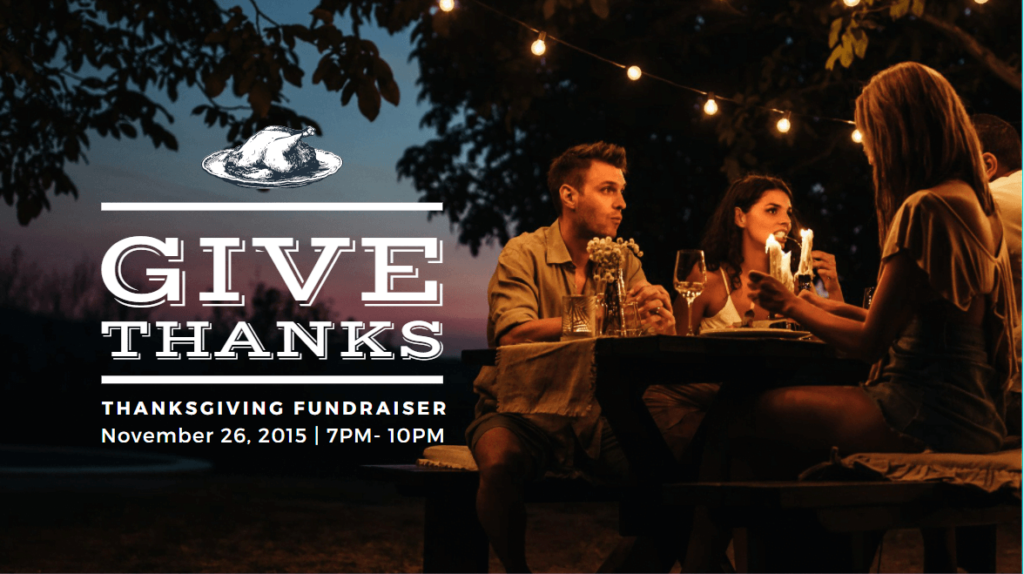 Similar to schools, retail stores often host food drives and fundraisers during this time. Advertising such efforts demonstrate your facility cares about the community they serve.
Limited-time items and Thanksgiving decor will not last forever! Advertising sales can boost short-term profits and reduce the leftover stock of unwanted materials.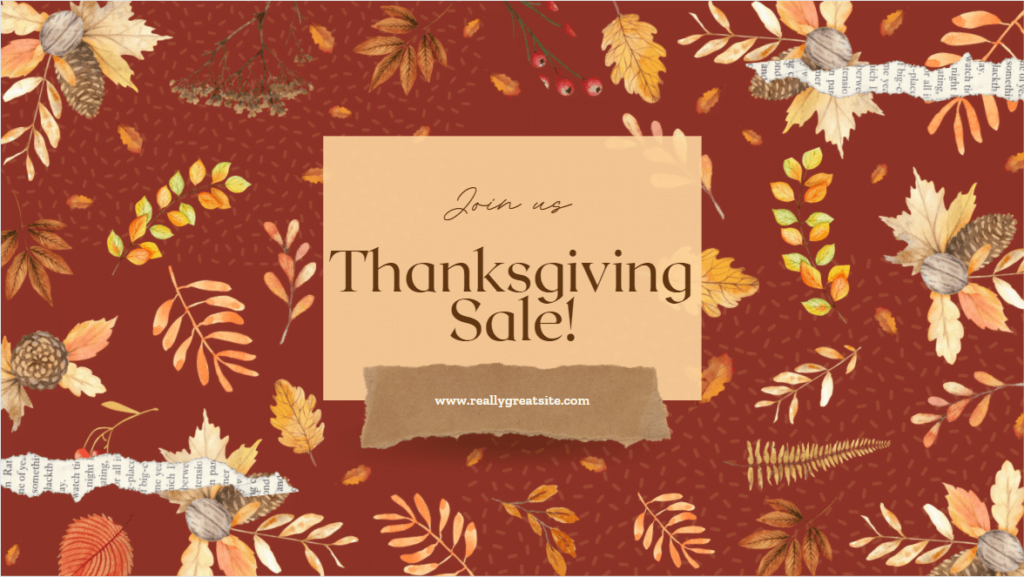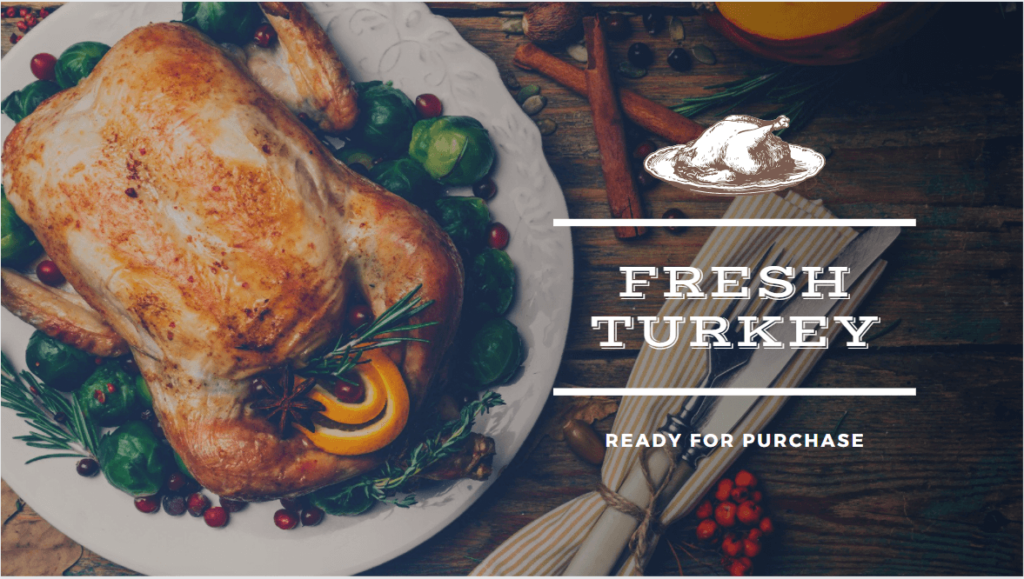 The centerpiece of any Thanksgiving mrsl, providing fresh, ready-to-go turkey can cut back on stress by providing a convenient solution for customers scrambling to get dinner ready.
Advertising limited-time items can boost business and encourage customers to return and try some new selections.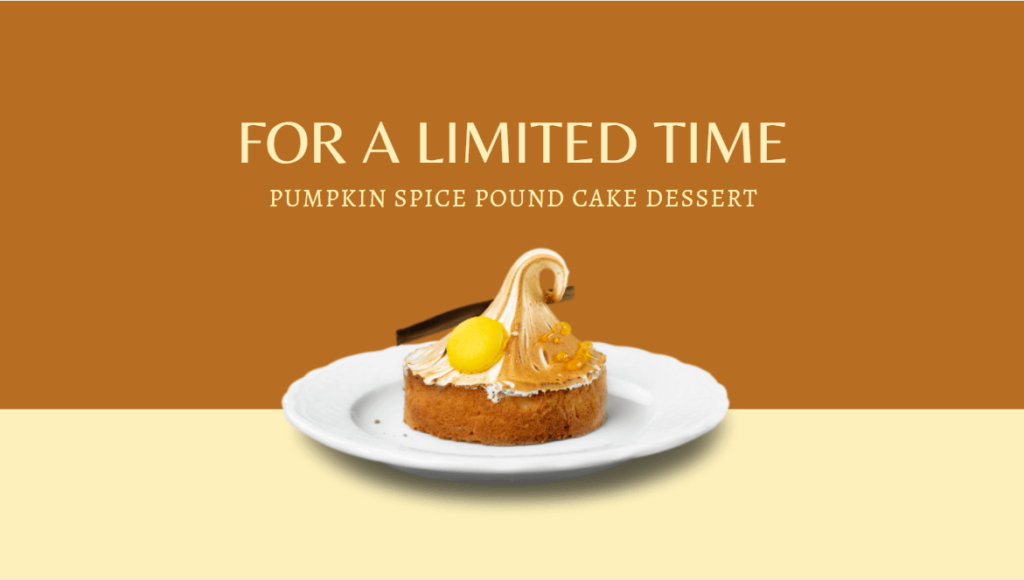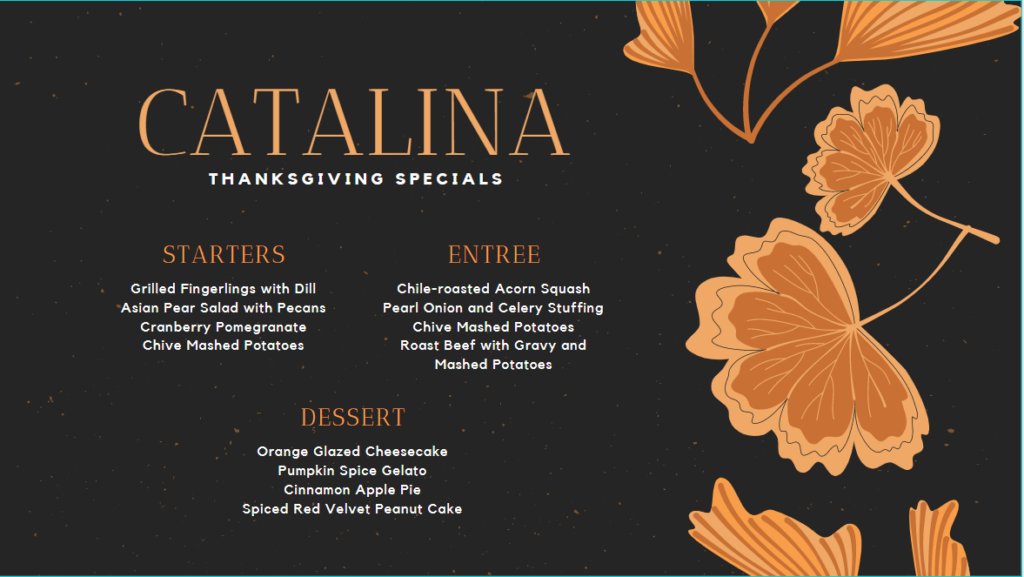 Outfitting your menus to fit a fall aesthetic can help change up the look of your content and bring fresh faces looking to try something different.
Aside from menu items, you may feel inclined to offer seasonal specials on drinks, appetizers, and more! Teasing viewers with mouth-watering ads can incline them to return multiple days a week to try everything!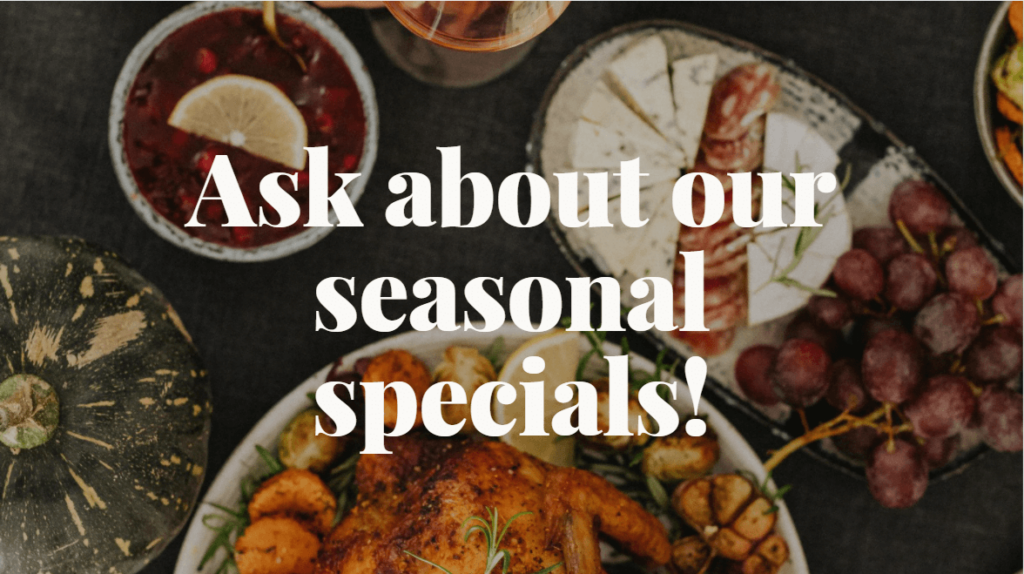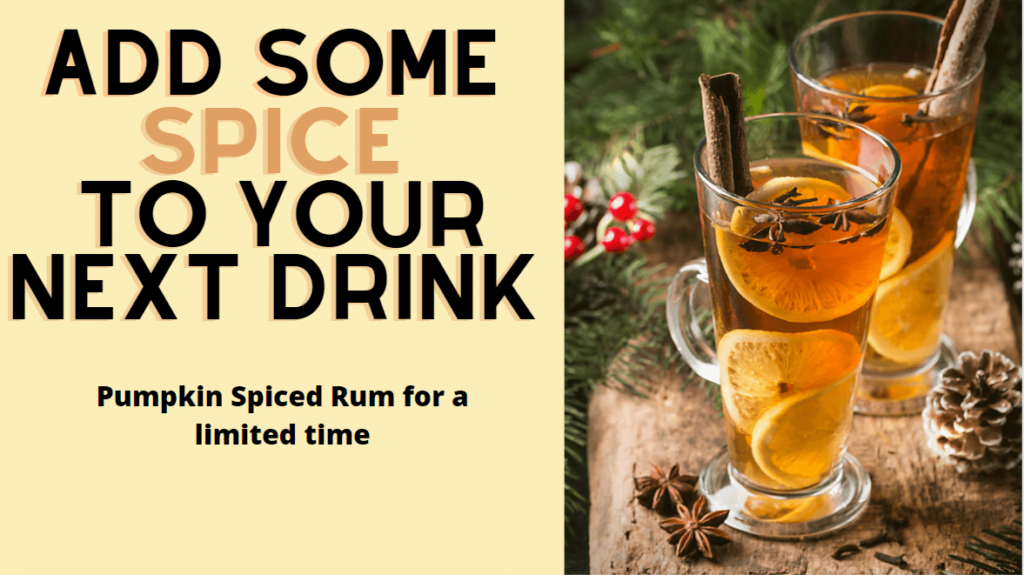 When adding seasonal items to the menu, it is beneficial to have the taste reflect the season. Advertising seasonal spices and mixes to traditional drinks and dishes can create something your viewers look forward to every year!