Halloween Digital Signage Ideas 2021
Halloween Digital Signage Ideas 2021
As the air turns cold and the leaves begin to fall, the atmosphere around the REACH office tends to get a little…SPOOKY! We love celebrating Halloween and encourage our clients to do the same with our professionally designed Halloween templates.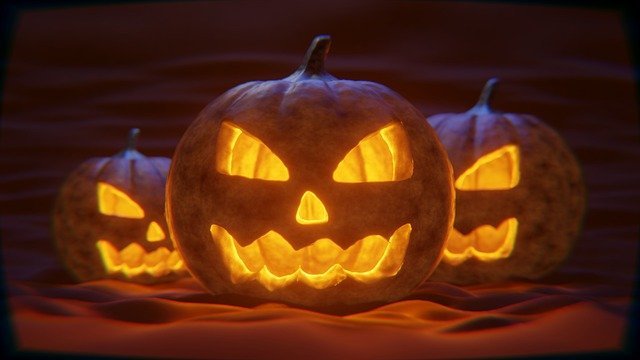 In this article, we will detail the versatility of our Halloween templates as well as highlight popular content ideas for a variety of industries the help your audience get into the holiday spirit! With REACH's intuitive software, you can begin building seasonal content with ease.
Try Our Templates!
When you sign up with REACH, you gain access to our vast library of stock photo options and design templates. Below you can see a number of our Halloween images that can be formatted to fit both landscape and portrait formats.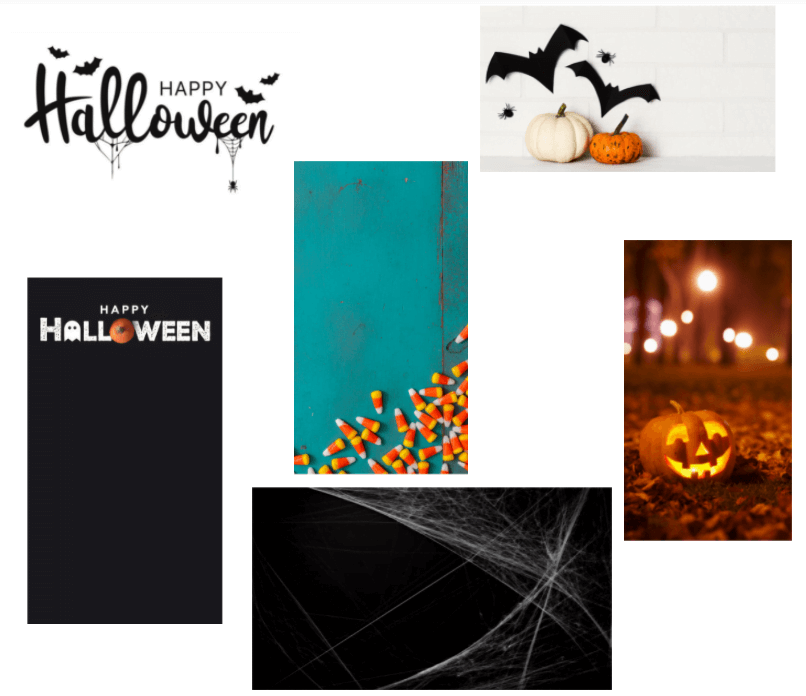 Additionally, REACH integrates seamlessly with your Canva account! Whether you have a basic or pro-level profile, you can gain access to Canva assets when you sign in to your account. From there, you can arrange layouts and announcements using the Canva editing tools directly within the REACH software. Saving your work will import it straight into your Media Library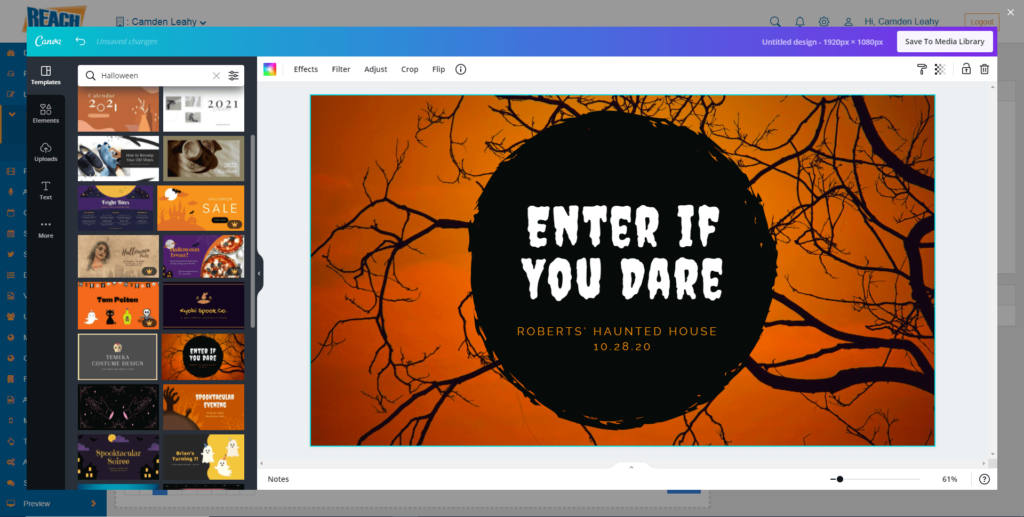 Now that you have a basic understanding of the options available to you, we will go over popular content ideas we see across multiple industries to see how digital signage can boost your business during the Halloween season.
Education
Fall is one of the busiest seasons in the world of education, and October is often the kickstart of many seasonal school events.
One of the easiest ways to keep students engaged is by outfitting classrooms and hallways with Halloween decorations. Digital signage allows you to create stunning templates that can be customized to fit the season. Add some supernatural flair to your class calendars that draw the attention of students and keep them on task.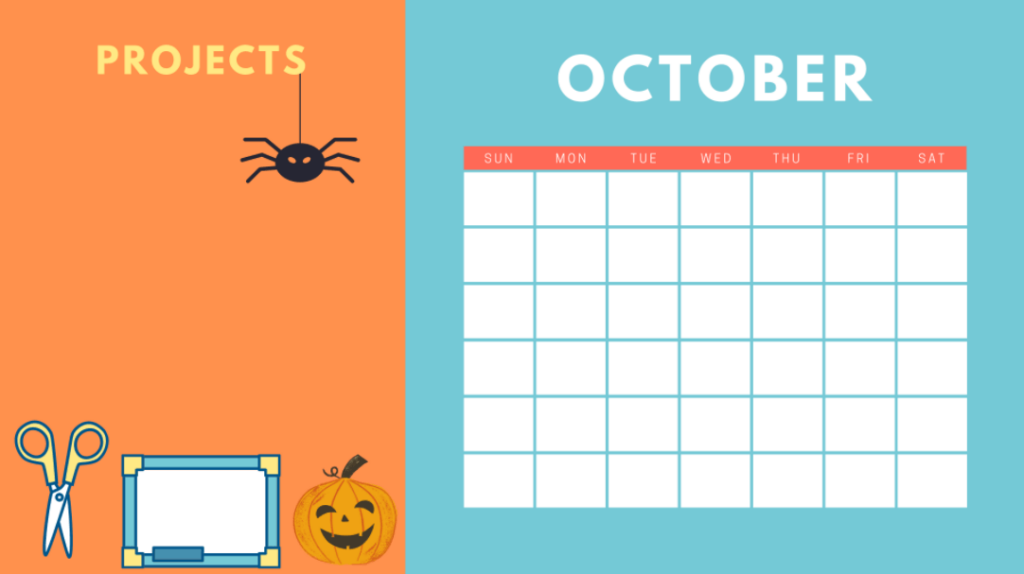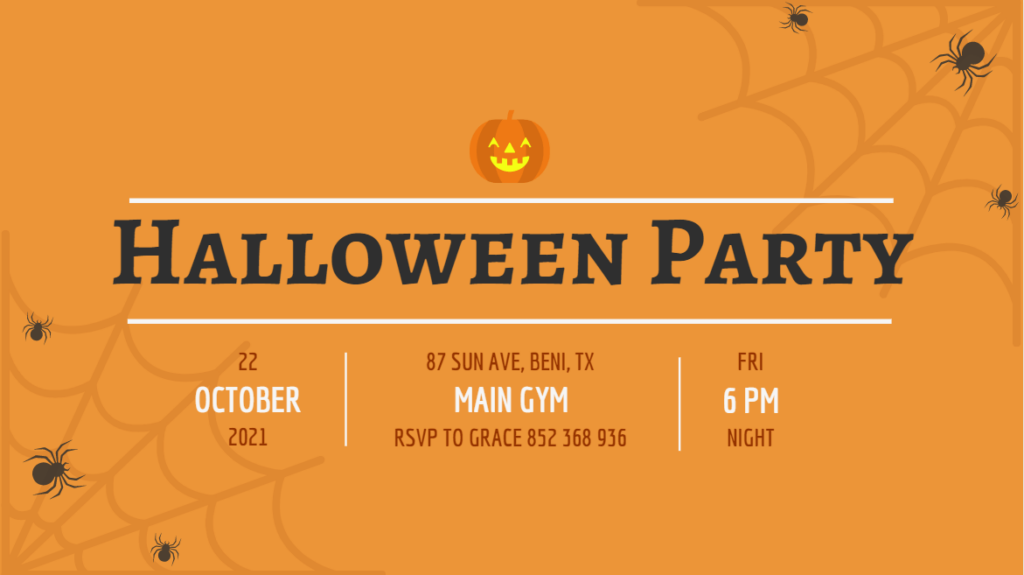 October is a popular time for school dances, fundraisers, parties, and other events. Adding a spooky vibe or encouraging students to wear their costumes is an excellent way to increase the number of attendees.
While Halloween is a fun time for your students, their safety should be a priority above all else. Using digital signage to remind them how to stay safe during the spooky season will establish your school as a reliable institution that has the students' best interests at heart.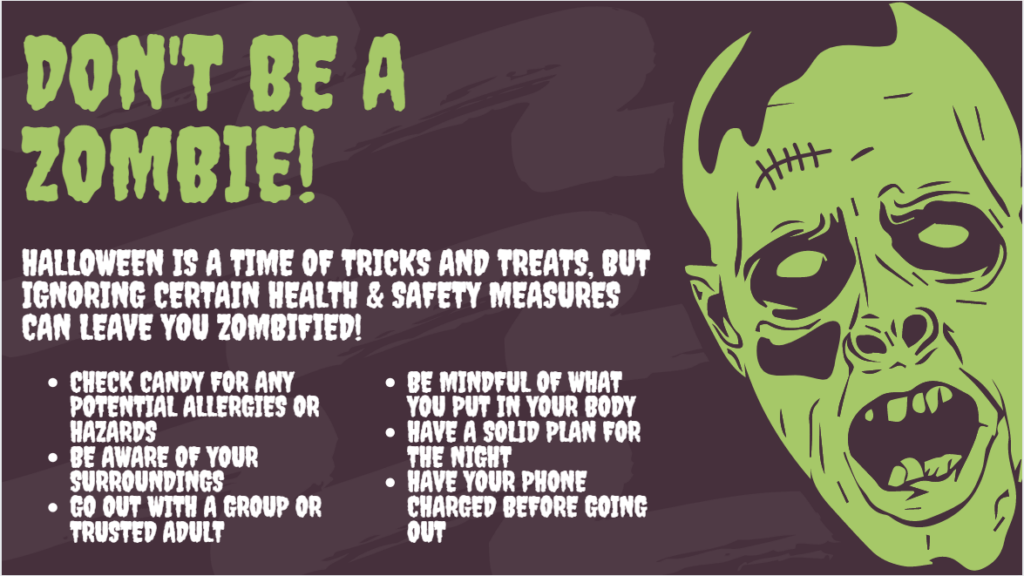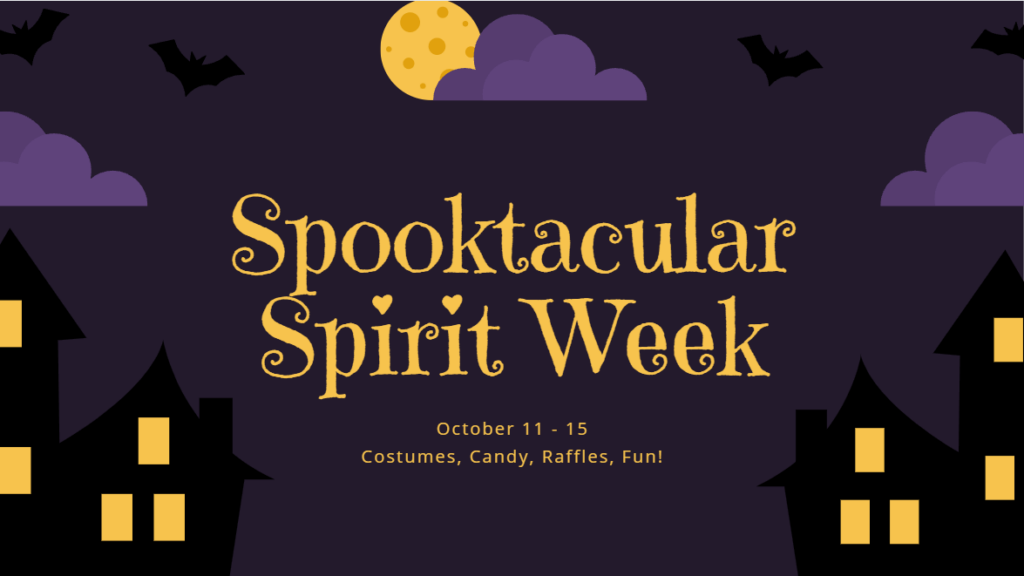 October is often a popular time for midterms, projects, homecoming events, and big sports tournaments. Mixing school spirit with a Halloween twist can give students something to look forward to and help push through potentially stressful time
Banking
The month of October can prove to be quite the expensive time of year for your clients. Offering financial aid, advice, and deals can help prevent them from being spooked by their bank account!
Adding some festive flair to your ads can draw more attention to services you offer such as a mobile banking app. The holiday season offers a chance to change the look of your usual content, and a fresh approach will often gain more attention.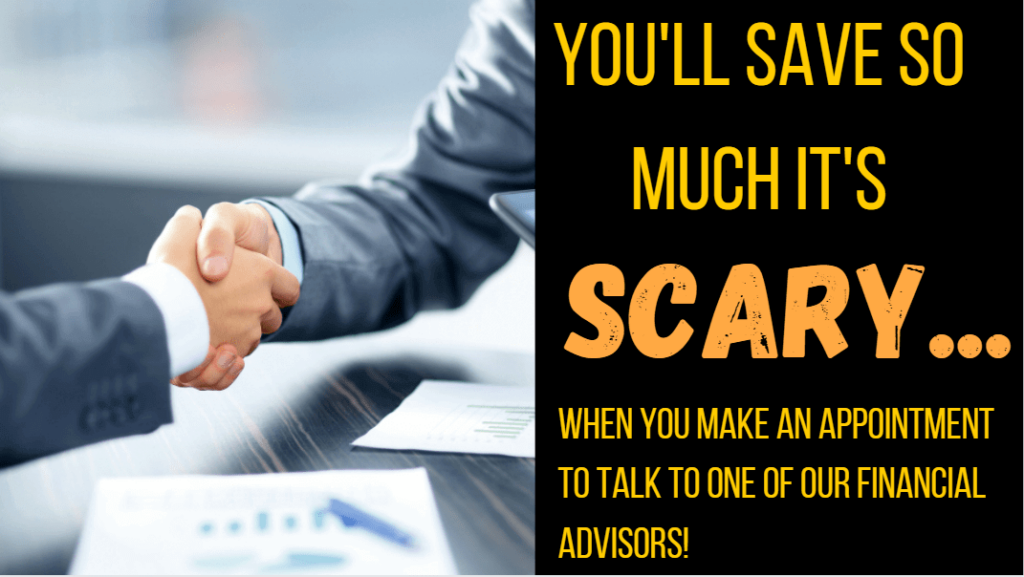 Encouraging your clients to schedule appointments can result in a greater number of meetings and boosts business and trust in your company!
The seasonal bills can be a real scare to some. Giving them tips on how to easily build their credit score and pay bills will establish your institution as one that cares about their clients and encourage them to return to you for their financial needs!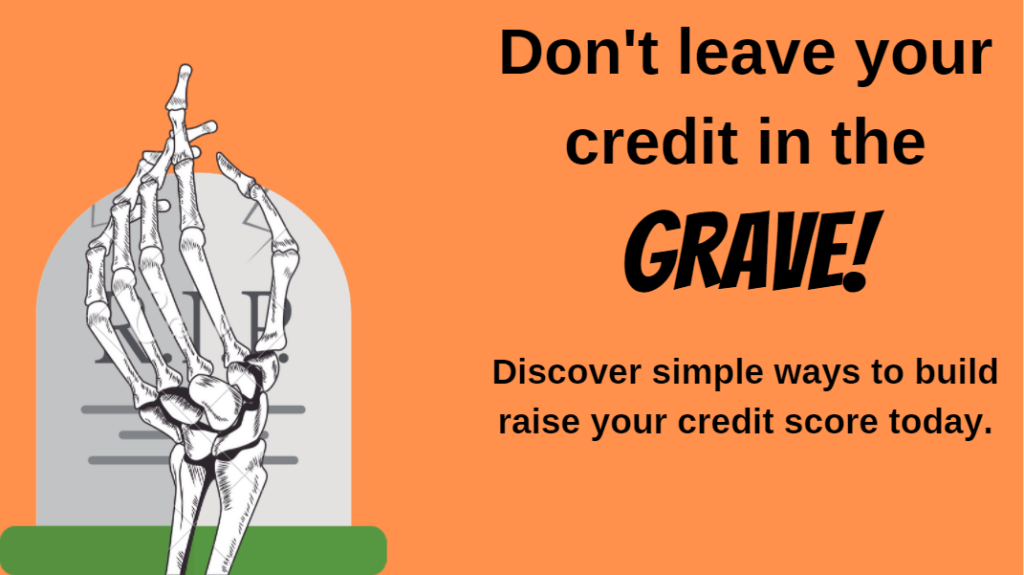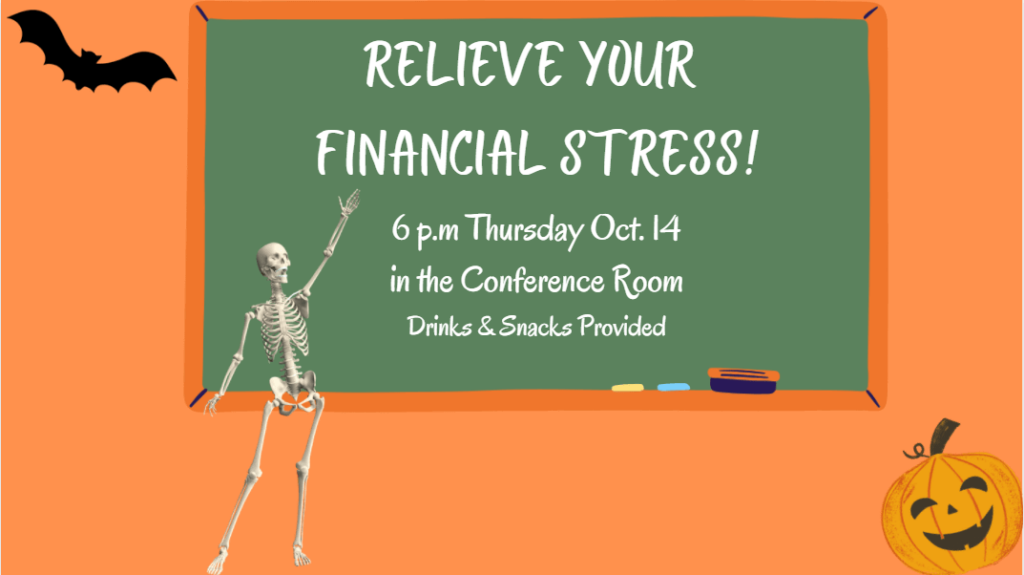 Fall is a great time to host events and engage with your clients. Promoting events and holding seminars can establish a deeper connection with your audience.
Manufacturing
Manufacturing plants are busier than ever during this time of year, as this is a time of preparation before the gift-giving season. With digital signage, you can help employees power through the seasonal scares!
Halloween is an excellent time to shine a spotlight on your staff and get to know them more. Having them share things such as favorite candy, best scary movie, or most unique costume will boost morale among the entire production floor.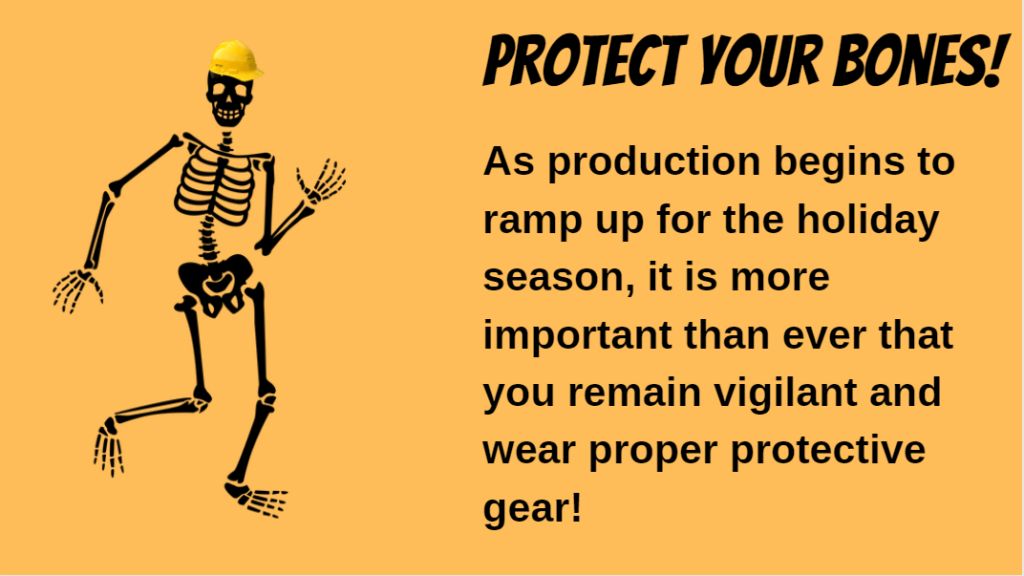 As stated before, production tends to ramp up around this time of year, making it more important than ever to remind your team about proper safety wear and protocol.
Displaying production metrics and KPI's can help things run smoothly and keep your staff on task. This will make managing assembly and shipments a simpler process.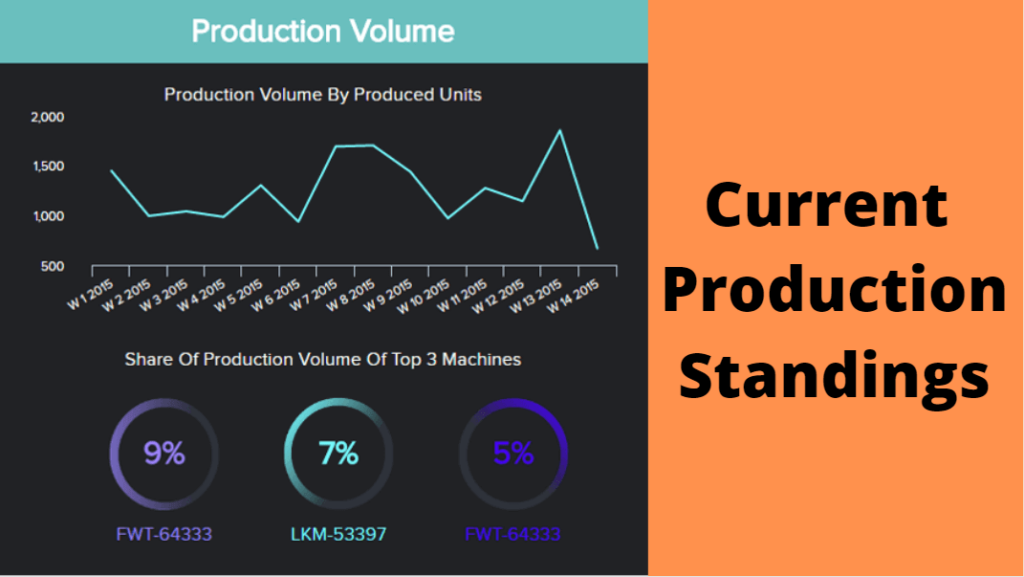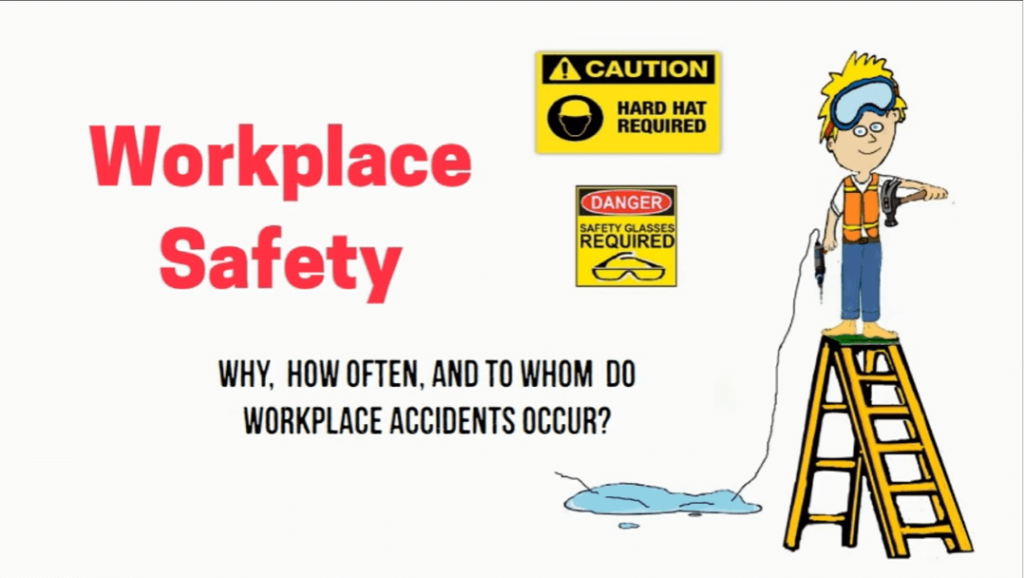 Digital signage is also an excellent vehicle for delivering videos, such as safety instructions and other dynamic forms of content. These tend to garner a lot of attention and serve as great reminders for your team.
Healthcare
The changing of the seasons can leave people feeling a bit ghostly, meaning health centers will have a constant rotation of patients throughout the final months of the year. Digital signage can help put patients at ease promote health and wellness practices.
Having some welcoming signage within your lobby can help put your patients at ease and reassure them that they are in a safe space. Offering treats around the area is a nice gesture as well, especially among children.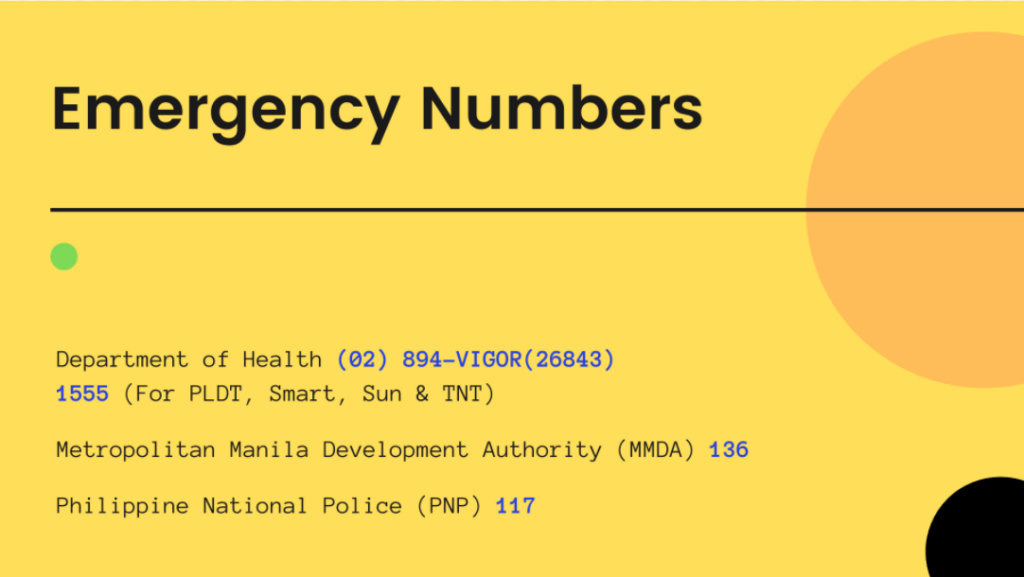 Adding digital directories, resources, and other wayfinding materials will alleviate the stress of navigating large health centers. Decorating them with fall-themed colors and aesthetics will help them stand out from your usual content.
Health kiosks that deliver materials such as hand sanitizer and latex gloves can be outfitted with digital signage, allowing another avenue of interacting with your audience. Leveraging these kiosks to deliver digital signage can help patients improve their overall wellness and protect others from contracting harmful diseases.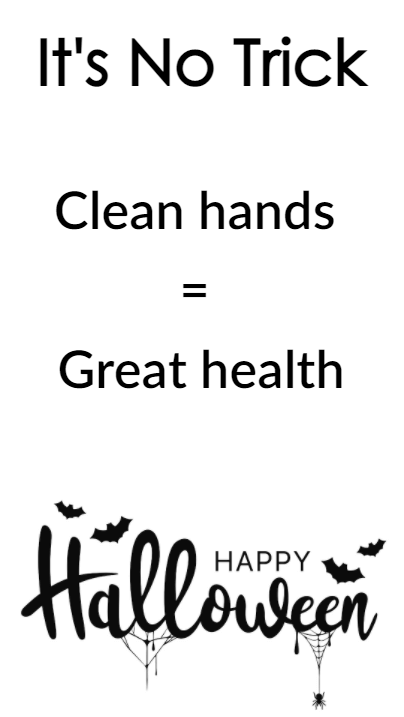 Digital signage can help grow your online presence by motivating your audience to visit your website, download an app, or follow your social media. Doing so can allow for greater benefits, such as being able to automatically refill prescriptions or skip lines when checking in.
Real Estate
Fall is one of the most popular times for the real estate industry. With the changing of the seasons, many are inspired to also change their location as well, and digital signage can help give them the push they need.
Digital signage can help inform clients on current mortgage rates, giving them an idea of the best times to look for a new home. Adding a Halloween twist to your signage can help emphasize your messaging.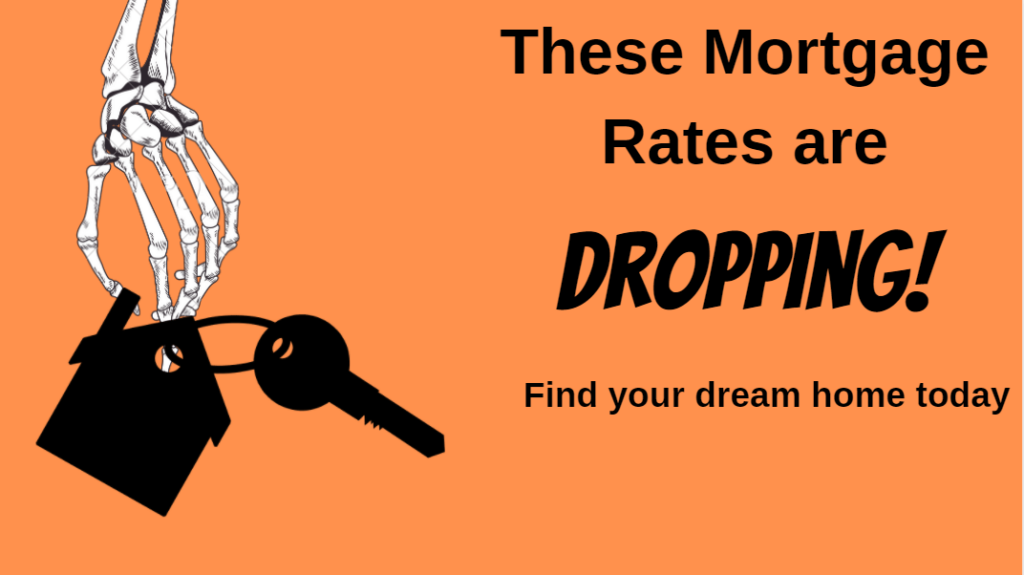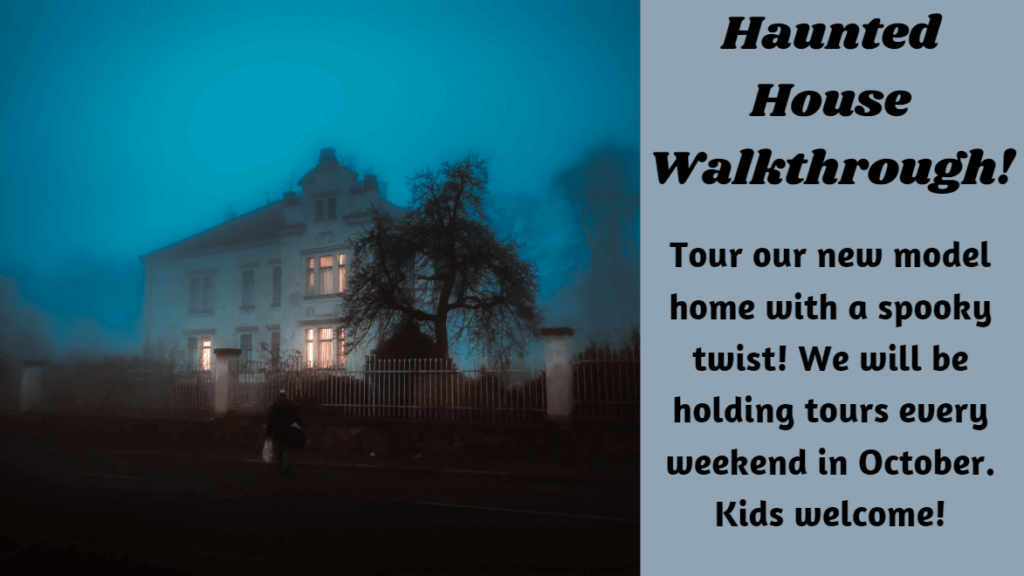 Drawing in a bigger crowd is one of the best reasons to advertise through digital signage. Real estate agencies can host haunted house walk-throughs, seminars, and other events during the spooky season!
Putting a spotlight on some of your agents and other staff can help build an early repertoire with clients and boost morale around the office in general. Everyone celebrates Halloween differently, so constantly rotate who is featured!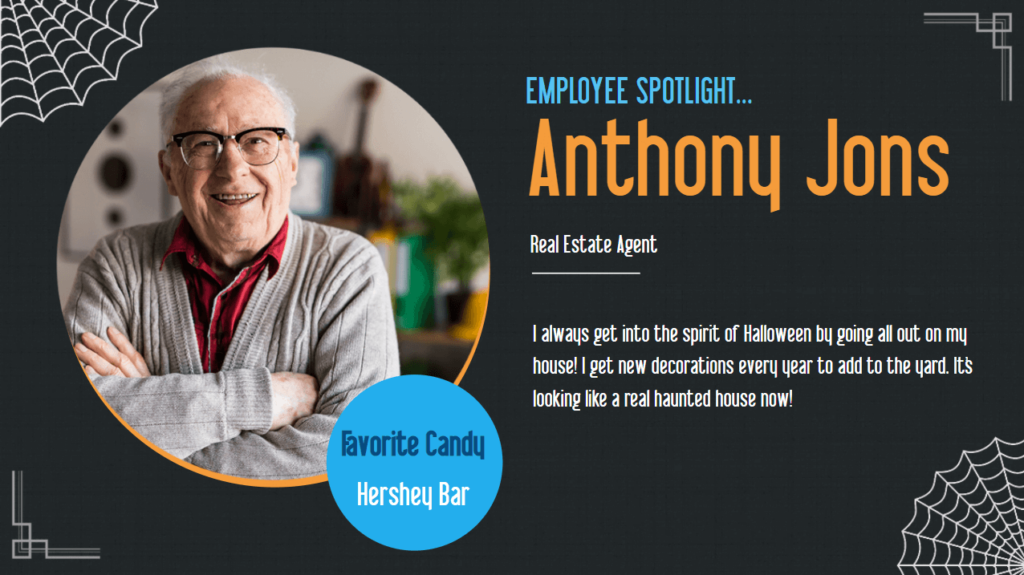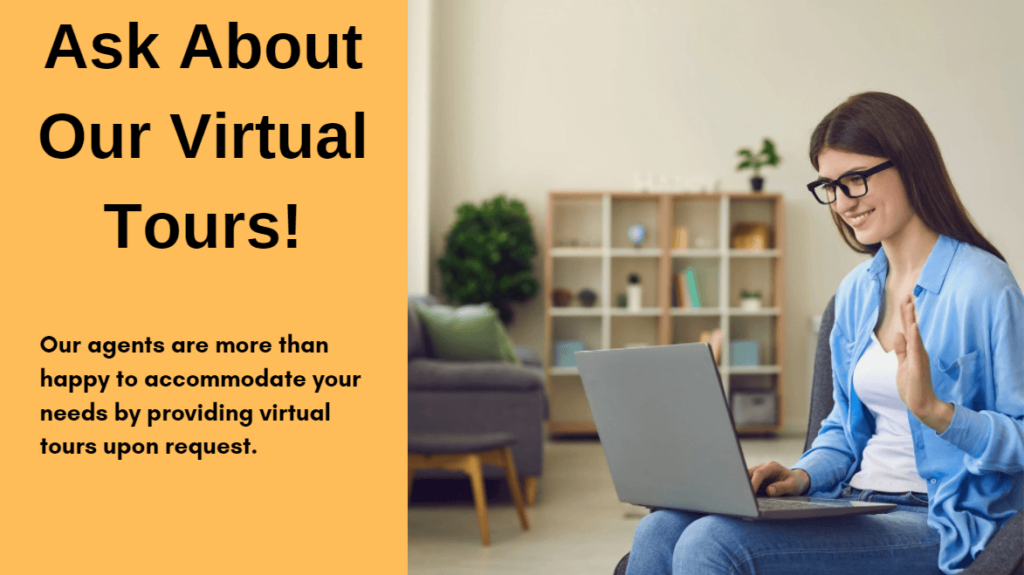 Cold weather, allergies, or other commitments are all reasons why someone may not feel comfortable leaving their house in the fall. With WebEx and Zoom integration, REACH allows you to seamlessly host virtual tours.
Retail
Halloween is a booming time for retail commerce. From candy to costumes, many items are flying off the shelves this time of year. Digital signage can help drive sales by capitalizing on holiday festivities!
While costumes and candy are great, they often only see a short increase in sales before they decline sharply. Getting all your inventory out the door is more crucial than ever, and using digital signage to advertise sales can inspire your audience to take action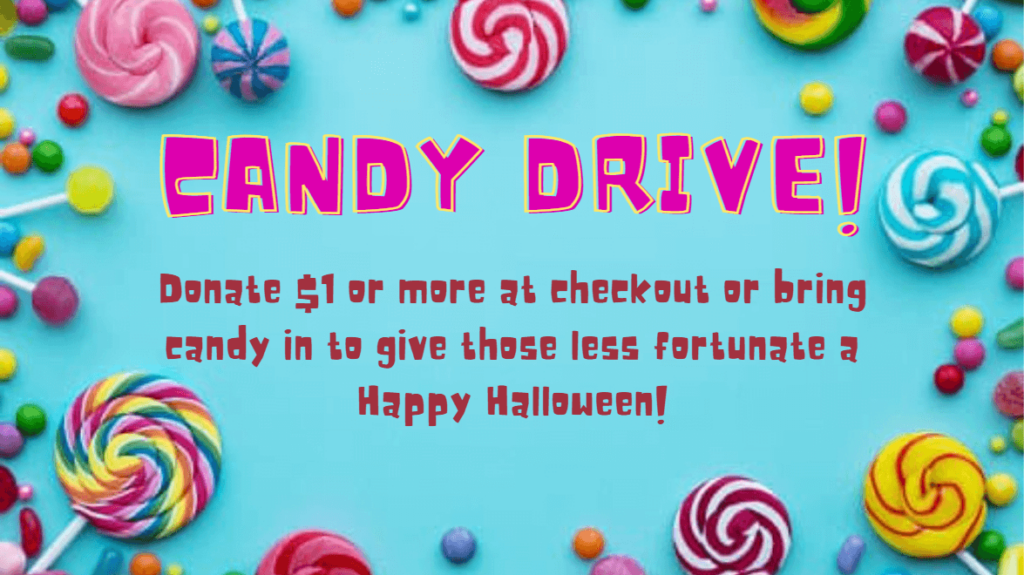 Many retail locations will host fundraisers such as candy drives during this time of year. Digital signage will not only increase participation in these events but will also build goodwill towards your customers.
Many retail locations will host fundraisers such as candy drives during this time of year. Digital signage will not only increase participation in these events but will also build goodwill towards your customers.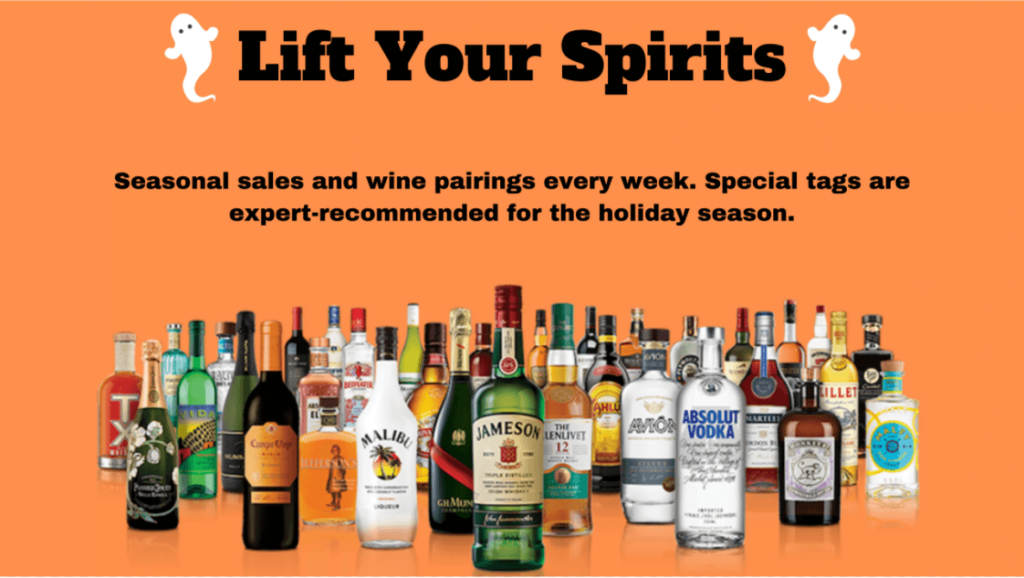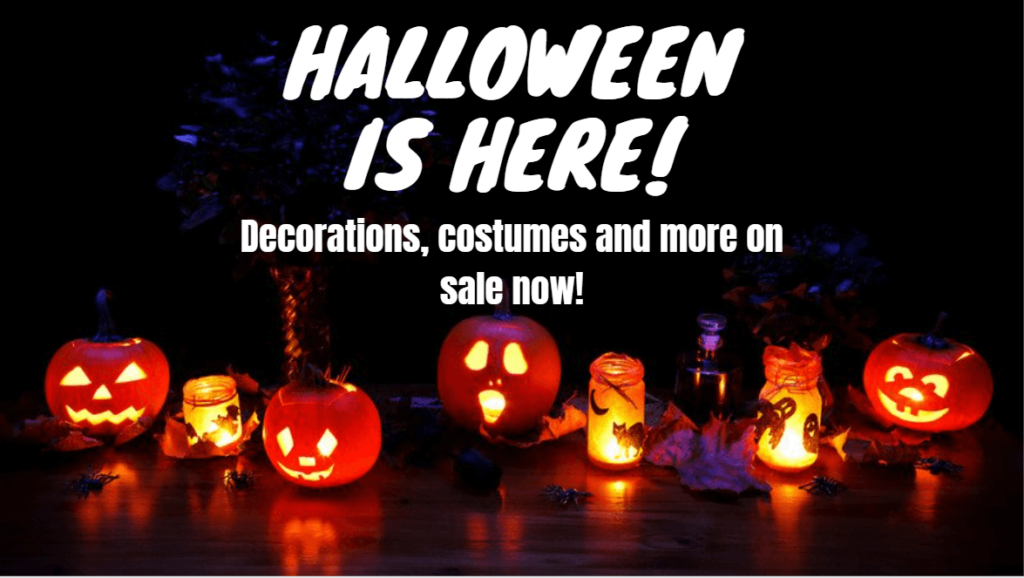 Everyone celebrates the holidays differently, and for some, the best way to get into the spirit of Halloween is to turn their house into a haunted mansion! Decorations, plates, seasonal silverware are all great ways to appeal to those less inclined to spend on costumes and candy.
Hospitality
There are plenty of reasons to travel this time of year, and Halloween-themed digital signage can give your visitors an excuse to return. Dare your customers to enter with some spooky content ideas!
The lobby will become quite familiar to your visitors as they come and go. Including Halloween-themed lobby signage will position your location as a great place to spend the spooky season.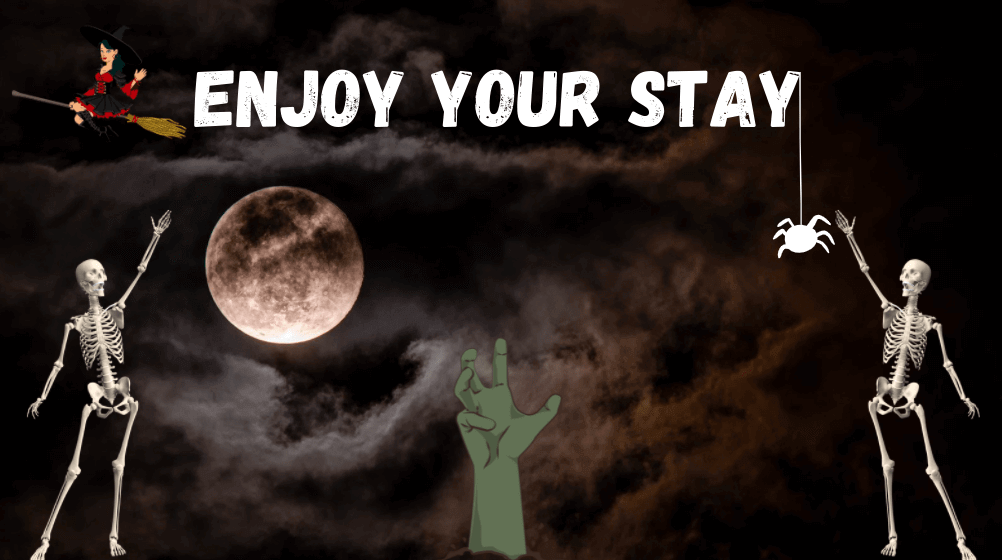 Hosting events will not only have your tenants participating in events, but they will have additional reasons to stay at your location longer. By engaging with your audience, they will build a stronger connection to your brand.
Rearranging your gift shop offerings to timed Halloween exclusives can drive up sales, as everyone wants to get the limited-edition items.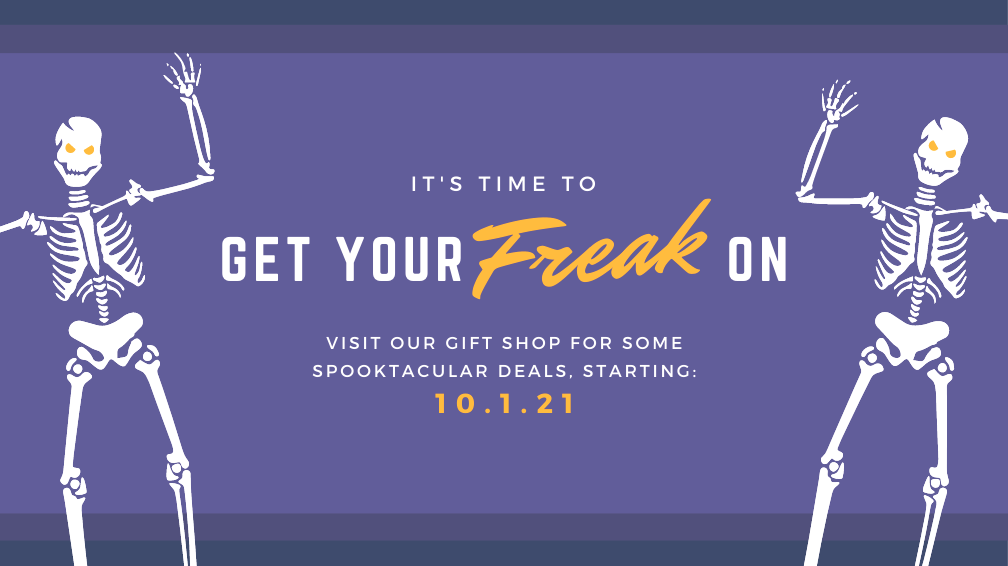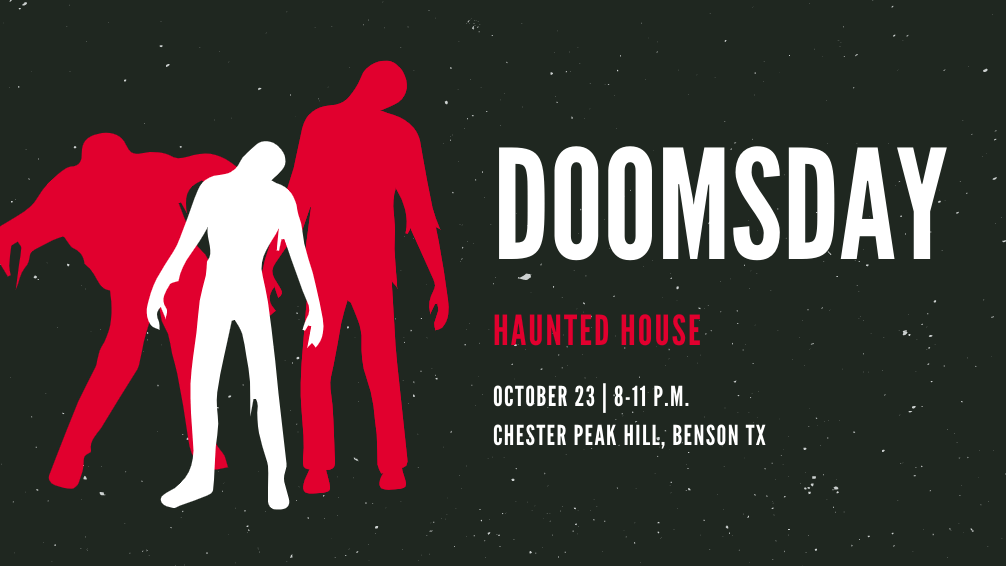 Providing great hospitality does not end when your tenants walk out the door. Pointing them in the direction of events happening outside your facility will instill a sense of trust in your business.
Restaurants & Bars
Halloween is an excellent opportunity to draw in plenty of customers by offering a variety of spooky treats. Digital signage will bolster your business and accentuate your menu items.
Changing your menu to be Halloween-themed and offering seasonal menu items can draw in new business as well as encourage returning customers to try something new!
Halloween offers plenty of opportunities to host unique events that may not be as popular during other times of the year. Pub crawls, Oktoberfestivals, and other haunted happenings can bring in a crowd looking for good food and a thrill!
Seasonal items generate a lot of excitement and can encourage customers new and old to try multiple items on your menu!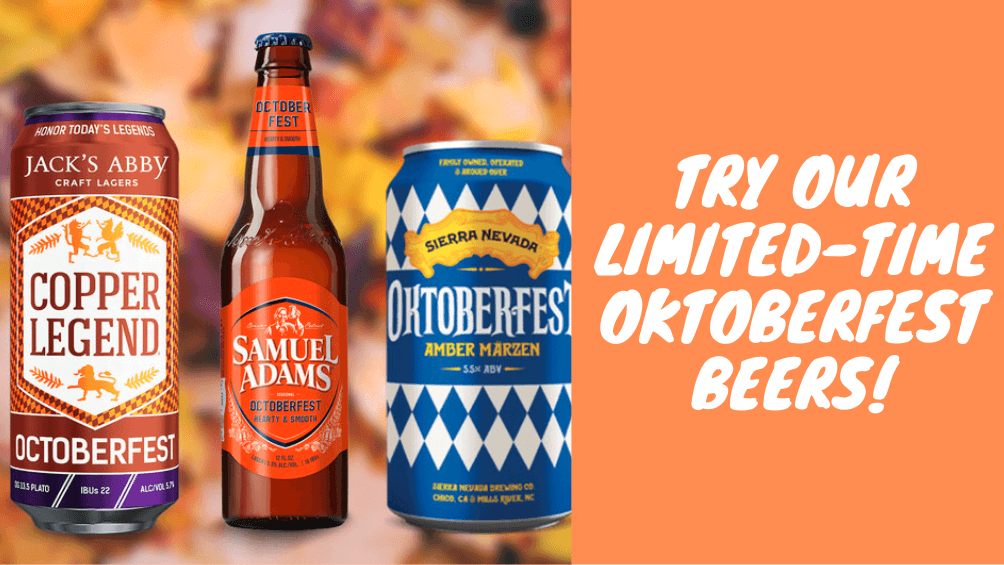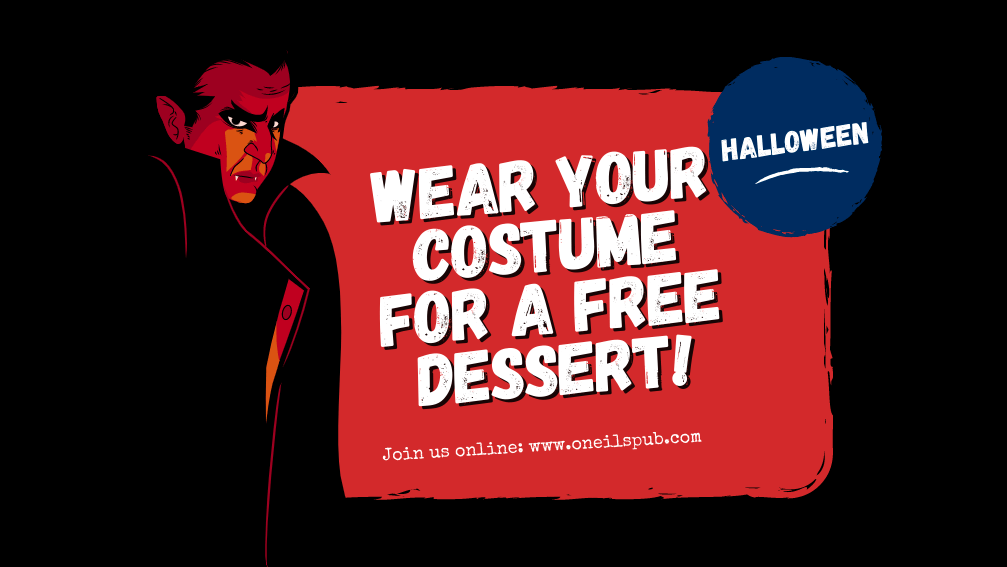 Hosting events that give some type of reward can get your consumers engaged in exciting ways. Costume parties and bingo nights can be shared on social media to help grow your following!