Streamline Campus Communication with Digital Signage
Improve College Communication Through Digital Signage
Why Your Campus Needs Digital Signage
Students are increasingly connected to the digital landscape. Smartphones, laptops, and tablets are some of the tools you're likely to find in a typical college backpack. These devices not only help with their studies but also as an information and social network. With so much interactivity, you can adapt messaging around campus in ways that appeal to the digital generation. Digital signage will draw more attention due to them being already familiar with digital layouts. It will also leave a lasting impact, as digital signage has a recall rate of 83%. Looking to try it out yourself? Click here to sign up today!
Driving Student Engagement
There's always something do to on a college campus. Whether participating in sports or getting involved with clubs, there are plenty of ways for students to engage with their university. However, you have to make sure your students actually know what's going on! That's where digital signage comes in.
Announcements take on a new life through vibrant digital signage. You can create a playlist of items to display multiple messages on just one screen. These layouts can then be fleshed out with added details to ensure your students know exactly where and when events are happening. However, there are ways to get students engaged with the signage itself too! QR codes can redirect viewers to surveys, quizzes, and other fun activities. As a result, students are encouraged to visit your displays and pay attention to what's onscreen. Events can then be displayed along the sides of your layout to quickly relay necessary information. Overall, there are many ways to interact with students through digital signage.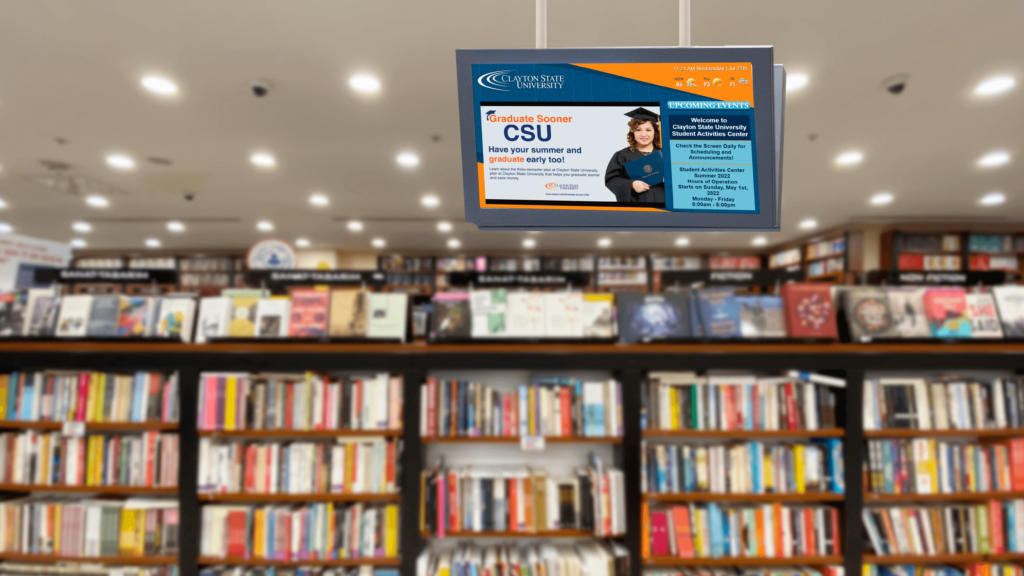 Safety Guaranteed
In order to fully empower your students' learning, you must be able to guarantee their safety. Digital signage can be a critical tool for improving safety on campus. Emergency alerts can take over your screens and flash important information or encourage students to evacuate an area or building. Other information such as meetup locations or health clinics can direct viewers to the proper resources. In areas with hazardous materials, safety tips and tutorials will give students the reminders they need. Regardless, safety should not be overlooked!
Never Miss a Thing
Digital signage software allows for real-time updates from any location so long as you have an internet connection. This means announcements, events, and menu boards can be immediately updated to reflect the proper changes. Limited-time events or promotional items can be set up to automatically come and go as needed. This ensures your students and staff are getting accurate information and cuts down on overall confusion. The result is a more pleasant on-campus experience for students and staff alike.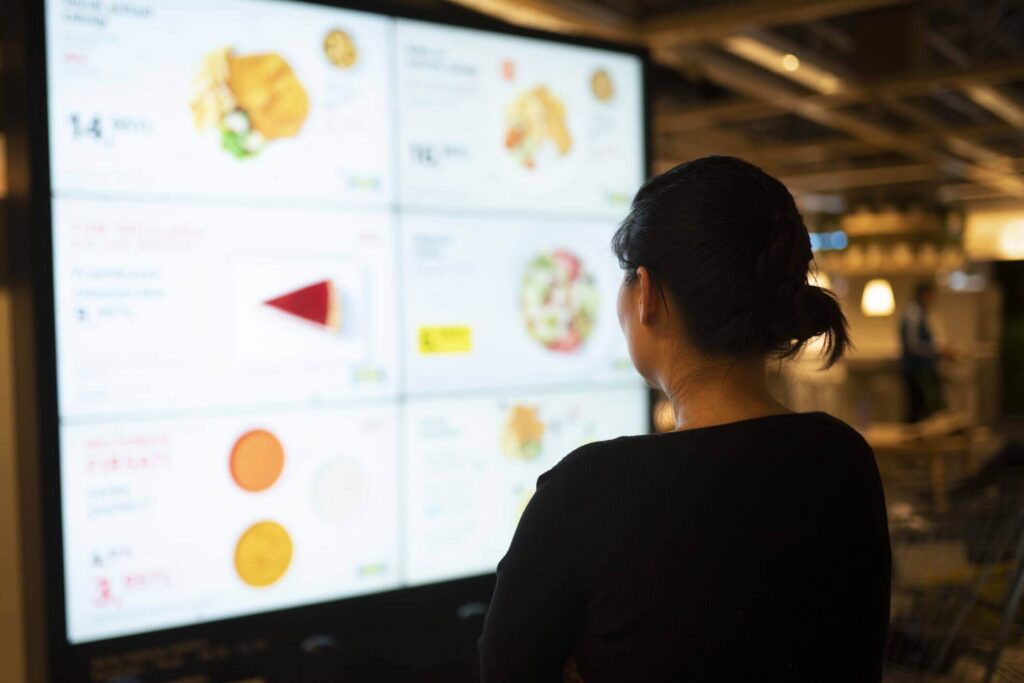 About REACH
REACH acts as both a hardware and software provider for digital signage. When you partner with REACH, you join a network of industry professionals committed to your success. A strong belief in evolving technologies runs throughout the company, resulting in robust digital solutions. To begin your digital signage journey, click the button below to request a free demo from REACH today!