Affordable Digital Signage Solutions For Churches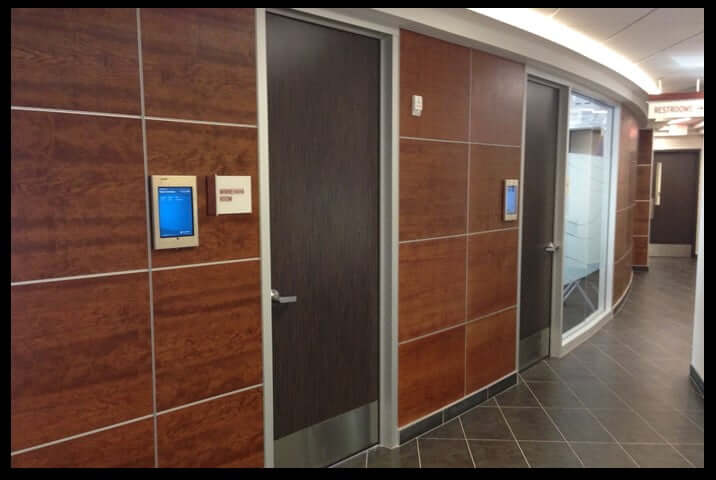 Churches of all types are looking for new ways to better connect with younger generations. With church numbers waning in certain denominations, churches are looking to get creative in terms of how their content is being presented. One way that religious organizations are better connecting with congregation members is through the use of affordable digital signage solutions. At REACH Media Network, we offer cloud based church digital signage software that's sure to offer a much more interactive way to reach your congregation members and visitors.
How Can Churches Use Digital Signage Solutions to Better Connect?
There are an almost endless number of ways that churches of all types can use digital signage. Below are just a few of the ways our customers have used digital signage in various religious venues:
At Entrances and Exits – Visiting a new church can be incredibly intimidating, which is why churches must do all they possibly can to make visitors feel warm and welcomed. One way to do this is through digital signage. Well-marked signage throughout your facility can help to allow visitors to better navigate your facility. You can also use digital signage to clearly mark areas designated for visitors. Maybe you could have team members positioned near digital signage to encourage visitors to connect with someone if it's their first time at your church.
Integrate Existing Scheduling Software – Are you already using some type of scheduling software such as eSpace? If so, our digital signage software can integrate directly with your existing third-party software to keep your congregation informed of the wide array of upcoming events in the life of your church.
Add-on Room Schedule Displays – Do you have classrooms, conference rooms and other areas of your church that are used for meetings? If so, why not offer the flexibility of an add-on room schedule display to help prevent scheduling mishaps? Our REACH digital display software is perfect for efficiently managing meeting space throughout your church.
Modernize the Worship Experience – Digital signage offers a number of ways to better connect with your congregation through technology. You can use digital signs to present hymns and worship songs. This way your congregation will be encouraged to look up as they're singing as opposed to keeping their heads down in a hymnal. You can also integrate the use of digital signage into your message. Show off images and videos that pertain to your message to keep your congregation engaged throughout the worship experience.
Eliminate Need for Church Bulletins – Churches can spend quite a bit of money each week printing bulletins. With digital signage you can eliminate this need completely and just use technology to keep your congregation updated on the order of worship.
Contact REACH Media Network Today to Learn More About Digital Signage for Churches
If you're interested in leveraging technology to better connect with your congregation, feel free to give REACH Media Network a call today. We can help you to utilize digital signage in a variety of ways within your church to add a bit of interactivity to the overall worship experience. Give us a call today at 952-255-6296 or reach out via email at info@reachmedianetwork.com.