Rainbow Energy Center Energizes Internal Communication With Digital Signage
Rainbow Energy Center Energizes Internal Communication With Digital Signage
Background
Rainbow Energy Marketing Corporation is an industry leader in energy production. Focusing on the acquisition, drilling, and production of oil and gas around the world, REMC holds a diverse portfolio of operations centered around providing gas and electricity around the U.S., Canada, and Mexico. However, production plants and factories can be high-intensity working environments, requiring everyone to be on the same page and working efficiently. With this in mind, REMC began looking for a signage solution to streamline its internal communication. Looking to try digital signage out yourself? Click here to sign up today!
The Challenge
Prior to implementing digital signage, REMC utilized more traditional methods of communication to get staff on the same page. Physical bulletin boards with posters, announcements, and other materials would be plastered on walls and need to be updated manually by staff. In some cases, a screen would be dedicated to a single PowerPoint presentation or slide, but updating these displays was time-consuming and unintuitive. REMC wanted a communication system that would allow them to update their messages quickly and could be controlled from a central location. This would save time and money on printing out each individual statement and allow the team to focus more on the tasks at hand. REMC turned to digital signage for the answer and eventually partnered with REACH to provide its CMS digital signage software.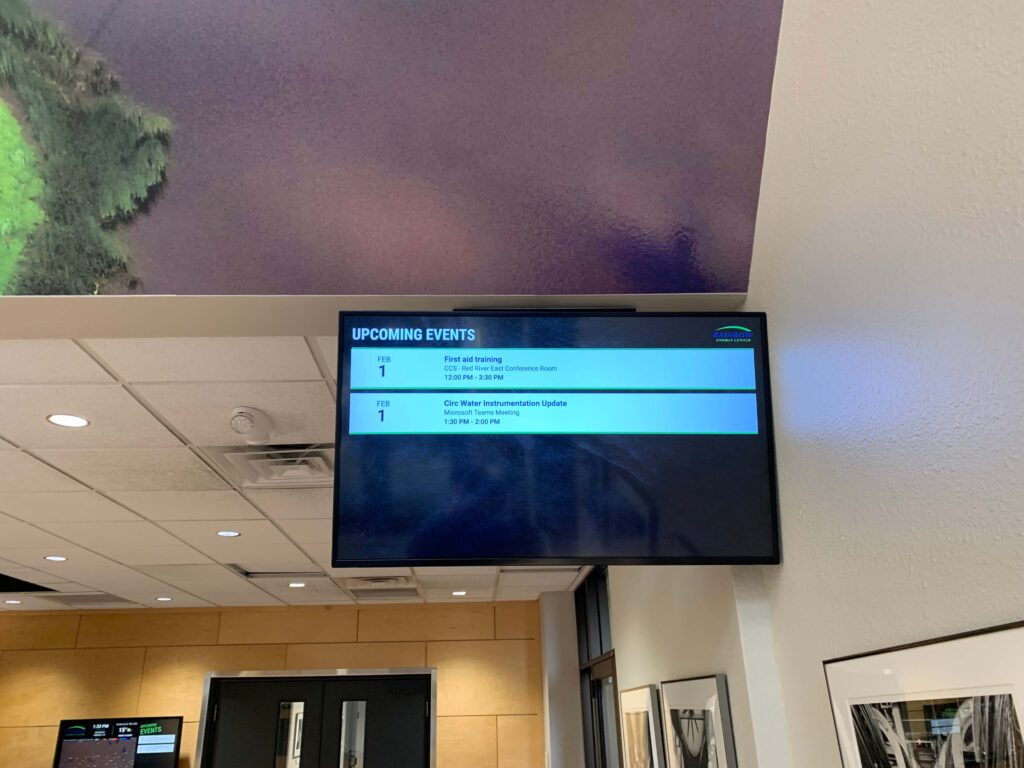 The Solution
Since implementing digital displays, Rainbow Energy Centers have seen drastic improvements in internal correspondence, workflow, and staff morale. Focusing mostly on manufacturing-based signage, Warn is now able to display information through metrics and PowerBI statistics that inform everyone how each location is performing. This keeps teams on the same page and focused on achieving specific goals. Dynamic apps have drawn and maintained more attention than previous signage, as people actively seek out signage in breakrooms to enjoy trivia, fun facts, and other unique options only possible through digital signage. REACH's flexible software also allows them to create content both in the CMS as well as third-party software such as Canva, which REMC has used to create a lot of its assets.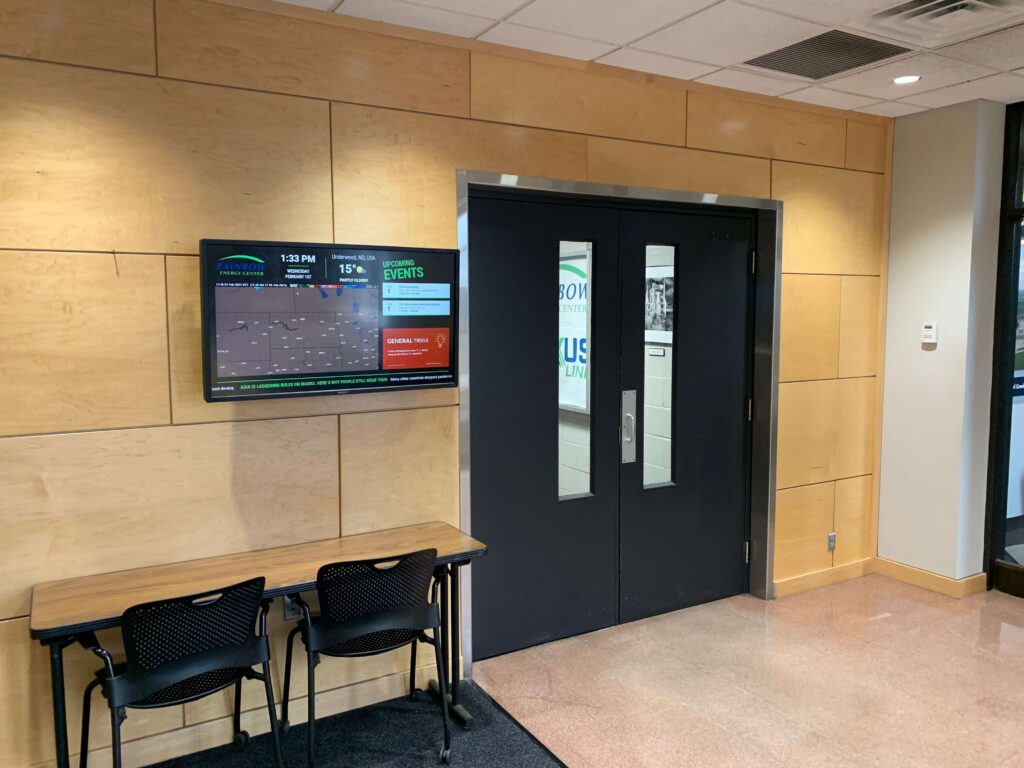 The Results
As mentioned above, staff actively seek out the digital signage at REMC facilities in order to enjoy new fun facts and quiz each other on trivia. The result is a more relaxed and unified workforce that is energized to perform. REMC has used this success to expand its signage to multiple facilities. The company hopes to increase its digital signage initiative to welcome and lobby signage for its client-facing facilities. REMC also plans to use iFrame integrations to display the power output of each facility.
Testimonial
"Everyone's been happy with the product! We use Canva a ton!"
Sean Hogan, Information Technology Coordinator at Rainbow Energy Marketing Corporation
About REACH
REACH acts as both a hardware and software provider for digital signage. When you partner with REACH, you join a network of industry professionals committed to your success. A strong belief in evolving technologies runs throughout the company, resulting in robust digital solutions. Learn more by clicking the link below!