THE COMPLETE GUIDE TO DIGITAL SIGNAGE SOFTWARE
THE COMPLETE GUIDE TO DIGITAL SIGNAGE SOFTWARE
Digital signage software allows you to connect with your team, clients, or patrons at any time, from anywhere. REACH Media Network's digital signage software allows you to create an engaging and informative experience for your audience. Instantly display apps, announcements, schedules, traffic updates, forecasts, sports scores, social media content, and more. Our digital signage software comes with an easy-to-use creative tool that lets you create and publish your own content quickly. Data integrations are also available to auto-populate information to avoid duplicate work. We're with you during every step of the learning process so you can use your software quickly and effectively. Let's take a closer look at what digital signage software is—and what REACH Media Network's digital signage software is all about.
What is Digital Signage Used For?
Digital signage software distributes content to a single screen or multiple screens at one or multiple locations. When it comes to making updates, because cloud-based digital signage software can be accessed from any computer, you have total control of your digital signs from anywhere. Thanks to digital signage, this flexibility and control give you total quick access to the way your create and publish your communications.
The best Digital signage software cms relays many different types of information — whether it's important reminders, announcements, upcoming events, alerts, live weather, news, KPI data, social media feeds, or menu boards. In addition to being able to send multiple forms of messages to the screens, you can create playlists for your digital signage and set specific slides, updates, and templates to autoplay on specific dates, times, schedules, and expiration dates.
A basic form of cloud digital signage software is a flight schedule inside of an airport. While the idea of checking screens to see if your flight is on-time is considered outdated, traditional airline travel required passengers to check the flight schedule once they were through security. The screen would provide live updates of incoming and departing flights.
Another popular way to use digital signage software is to share important company updates, metrics, and data. Let's say your company manufacturers car parts. You can use enterprise digital signage software to display daily production goals, parts shipped, and safety-related notifications. By sharing your metrics you are bringing awareness to daily goals and driving your employees to reach and exceed the goals. With digital signage software, you can connect your internal KPI software with signage software for real-time updates of your data.
This type of instantaneous communication is now gaining popularity in many other industries.
What is An Example of Digital Signage?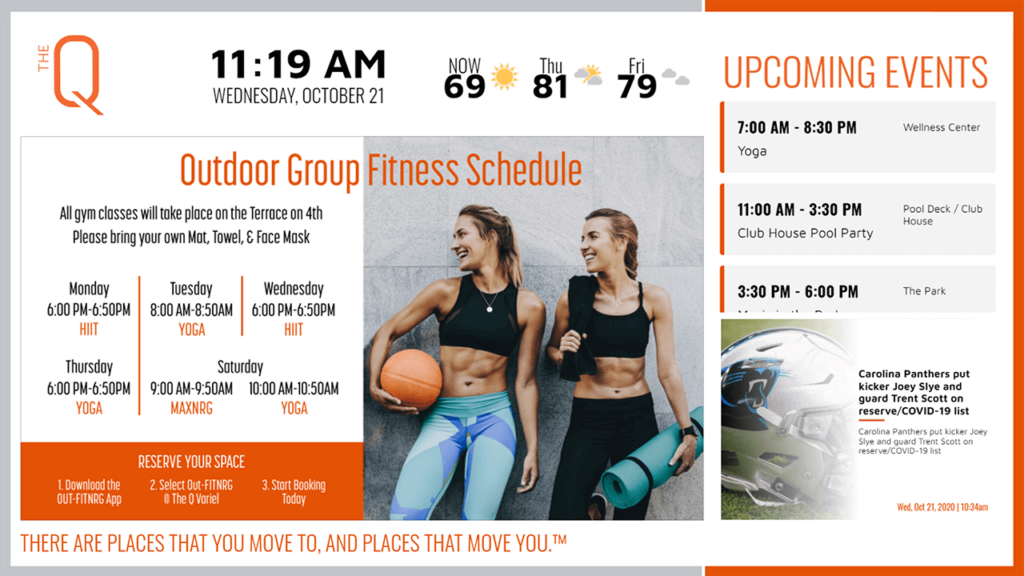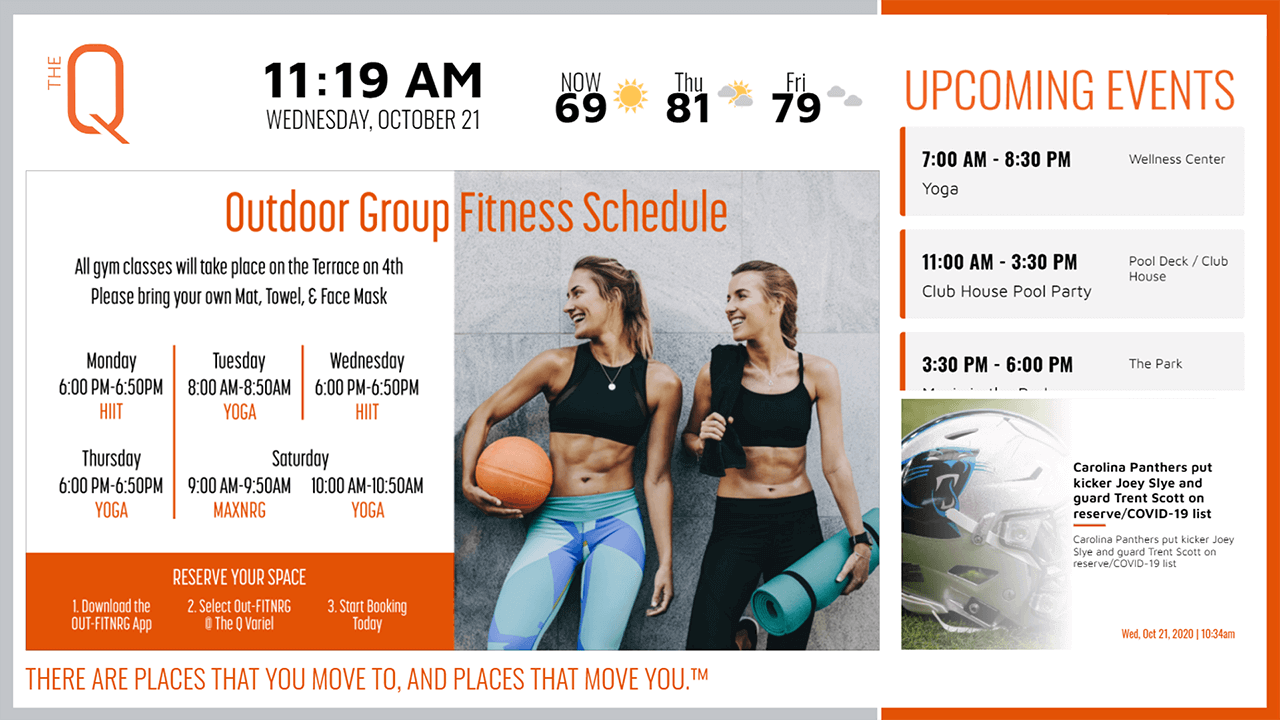 Digital signage is any form of digital communication that appears visually on a screen such as a television or a kiosk. While digital billboards or restaurant menu boards may immediately come to mind and are considered signage, the difference is that digital signage goes far beyond advertisements and pricing information. Digital signage can appear in front of conference rooms to display schedules or in break rooms to communicate important information to employees.
The most important part of digital signage is the software or the "brains" of the system. Cloud-based digital signage software allows for remote content management and instant publishing from anywhere. Additionally, customization and flexibility for each screen provide many different messaging options to tailor your communication to specific audiences.
WHAT DO YOU PUT ON DIGITAL SIGNAGE?
There are endless options for what you can put on your digital signage. What's useful about digital signage software is there are limitless digital signage integrations and dynamic content options you can use on your displays. Here are 10 popular apps that help you reach your audience with more personalized content and expand your messaging in numerous ways:
Event Listings: Display times and locations for upcoming events, class schedules, or room bookings.
News Headlines: Choose from a variety of content sources to display the latest business, sports, or entertainment news.
Emergency Alerts: Keep viewers aware of high-priority safety messages and instantly override all of your digital screens.
Google Suite: Whether it's in Docs, Sheets, or Slide, show everyone the same document by integrating your existing Google accounts.
Live TV: Connect to your cable or streaming provider to display the same channel.
KPI Metrics & Data: Display important data, reports, and dashboards to track your organization's progress and milestones.
Videos: Easily display and publish YouTube, Vimeo, and your own video files to multiple screens.
Weather: Stay updated on the current and future conditions in your local area, or provide viewers with a live radar.
Microsoft Suite: From PowerPoints to PowerBI, save time by publishing existing documents and dashboards to all of your screens.
Social Media Feeds: Display Facebook, Twitter, or Instagram content, along with hashtags to provide audience engagement.
How to Set Up Digital Signage
Once your digital signage software provider walks you through the publishing process, it's easy to customize your signage for the perfect message. Here's a digital signage quick start guide look at what it takes to set up your own digital signage:
Step 1: Purchase High-Definition Screen — Provided an HDMI input, this could be a residential-grade TV screen or a higher-end commercial-grade screen.
Step 2: Customize Your Design — this includes branding your screen layouts and choosing and stylizing the digital signage software apps you want to be included on each screen.
Step 3: Create Content — users of the software can create content from scratch, use pre-designed templates, or upload their own photos, documents, and videos to display on the screen.
Step 4: Connect the Media Player – the digital signage player needs to be connected to a wired or wireless internet and display the content via HDMI, for each screen.
Step 5: Display Content — once your design is ready and the power is on your digital signage player and screen, your signage will appear to engage your audience.
How REACH Media Makes It Easy
What you need to use our digital signage software: a screen, HDMI cable, power, and a network connection. We will provide you with the hardware you need to bring your messages to life. The ease of this signage software will allow you to update your content in real-time, and our customer support team is always available to help.
WHAT YOU WILL NEED TO GET STARTED
To display our cms software, you need a BrightSign media player or Windows-based device that connects to each of your screens. This hardware makes it possible to display schedules, social media feeds, videos, weather reports, traffic updates, and so much more throughout your business. It takes 3 easy steps to set up the hardware, and you can be up and running in as little as 30 minutes. Already have the hardware you need? Our digital sign software is designed to integrate with your existing device, so you don't have to waste time installing a new piece of equipment.
Why is Signage Important in Business?
Digital Signage is important in business because it helps keep everyone on the same line of communication. While a business grows, it can't afford any time-wasting mistakes. These missteps will lead to an inefficient process, slowing down your production. Signage can also improve the experience of your customers.
Take a restaurant, for example. As business leaders in the food and beverage industry look for sanitary ways to keep employees and patrons safe, going digital has become the answer. Reservations are going online, and so are menus. Hard copies of menus can spread germs, and additionally, costs increase when you have to laminate menus so they can be cleaned, not to mention the increased printing costs for new menus. Having the menu displayed digitally behind the counter is a safer, more efficient option for restaurant owners.
The restaurant industry isn't alone. Here are the other industries where digital signage can be important:
Government Buildings
Fitness Centers
Religious Venues
What is the Best Free Digital Signage Software?
As your business adapts to this new world, you're probably interested in getting the best free digital signage software. However, the risk with using a free software service is the interface isn't as customizable, easy-to-use and the customer service is less than desirable. That's why your best option is to work with a dedicated CMS partner. Digital signage software partners will help you through the design, content creation, and integration phases of your digital signage journey.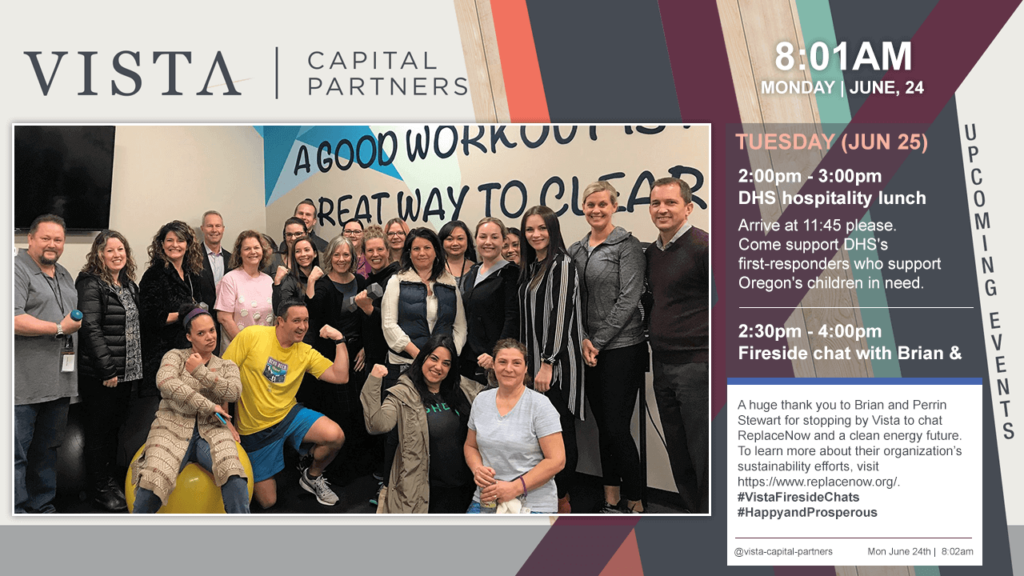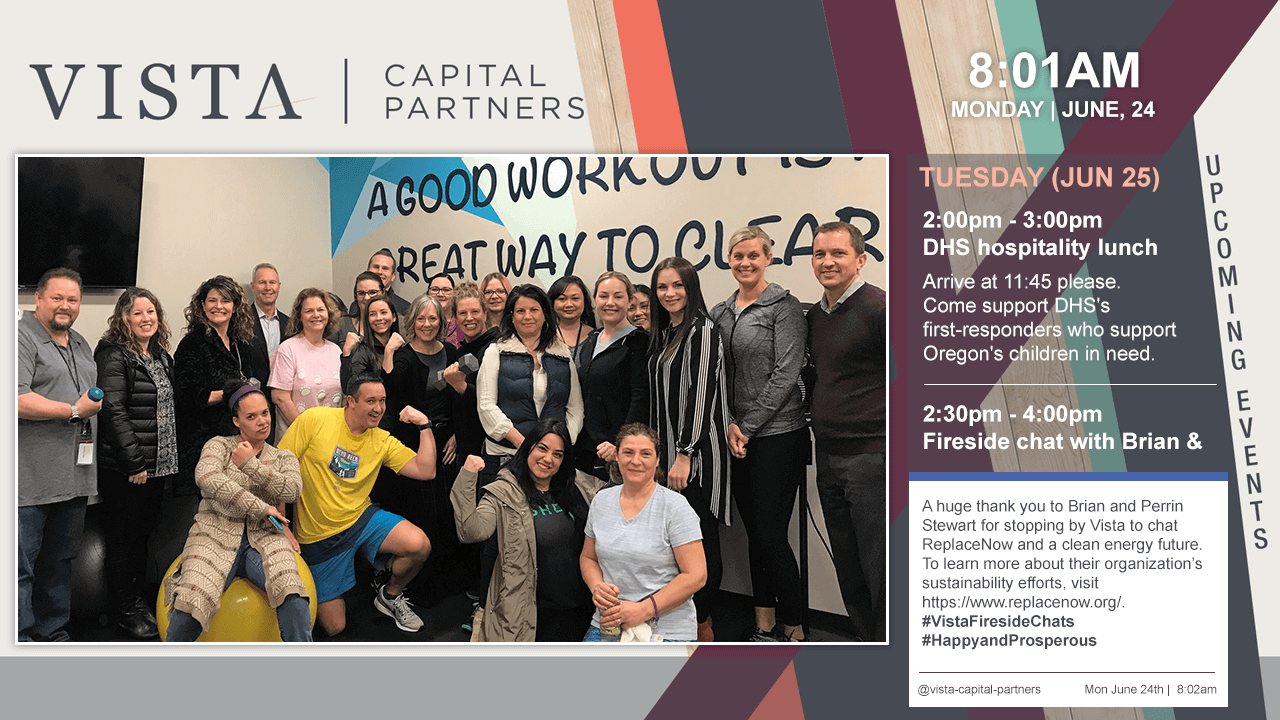 REACH Media Network's platform is unlike any other digital signage partner's. We provide over a hundred apps to integrate with your signage, as well as hundreds of content templates for you to customize. Our digital signage software lets you make changes instantaneously, whether you're in the office or away on vacation. Want to experience the ease of REACH's digital signage software? Get in touch today.
reach's digital signage software benefits