THE COMPLETE GUIDE TO DIGITAL SIGN SOFTWARE
THE COMPLETE GUIDE TO DIGITAL SIGN SOFTWARE
Digital signage software improves your team, client, and consumer engagement anytime. REACH Media Network digital signage software can entertain and educate your audience. Displaying apps, announcements, schedules, traffic updates, forecasts, sports scores, and content from social media in real-time, among other things.
We offer creative, easy-to-use digital signage software for content distribution. Integrations of data are also available, which can auto-populate information to prevent unnecessary repetition of work. We'll help you master how you use digital sign software to communicate. Let's explore digital signage software and REACH Media Network's offering.
WHAT ARE SOME APPLICATIONS FOR DIGITAL SIGNAGE?
Cloud based digital signage software  distributes content to one or more screens at multiple places. Cloud-based digital signage software is accessible from any computer. Signage software gives you complete control over screen content.
How to use integrations to automate how your share information
A flight schedule displayed in an airport is an example of how you can use cloud digital signage software. Traditional airline travel required passengers to check the flight schedule once they had passed through security. While checking screens to determine if your aircraft is on time is considered archaic, travelers still have to do so today. On the screen, real-time information about arriving and leaving flights would be displayed.
Another example would be displaying your KPIs. Let's say your company makes vehicle parts. Using enterprise digital signage software, you can display daily production objectives, notifications on safety concerns, and items sent.
Publicizing metrics motivates employees to fulfill daily goals. In addition, you can get real-time data updates if you employ digital signage software and connect your internal KPI software to it.
Best digital signage software cms automates reminders, announcements, events, KPI data, social media feeds, and menu boards by connecting to different data feeds. In addition, digital signage playlists allow you to autoplay slides and templates on specific dates, hours, timetables, and expiration dates.
WHAT ARE SOME TYPES OF ELEMENTS OF DIGITAL SIGNAGE?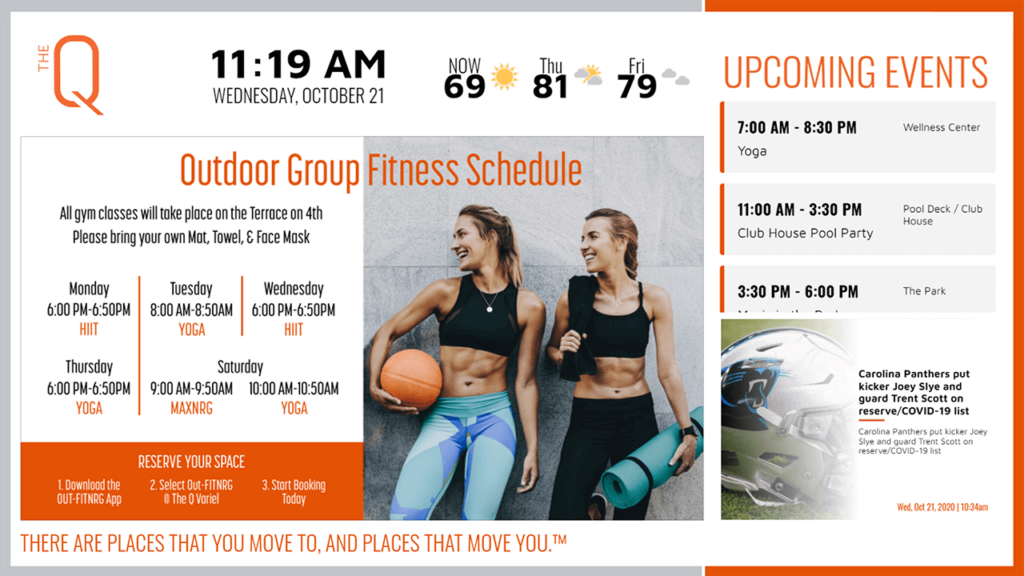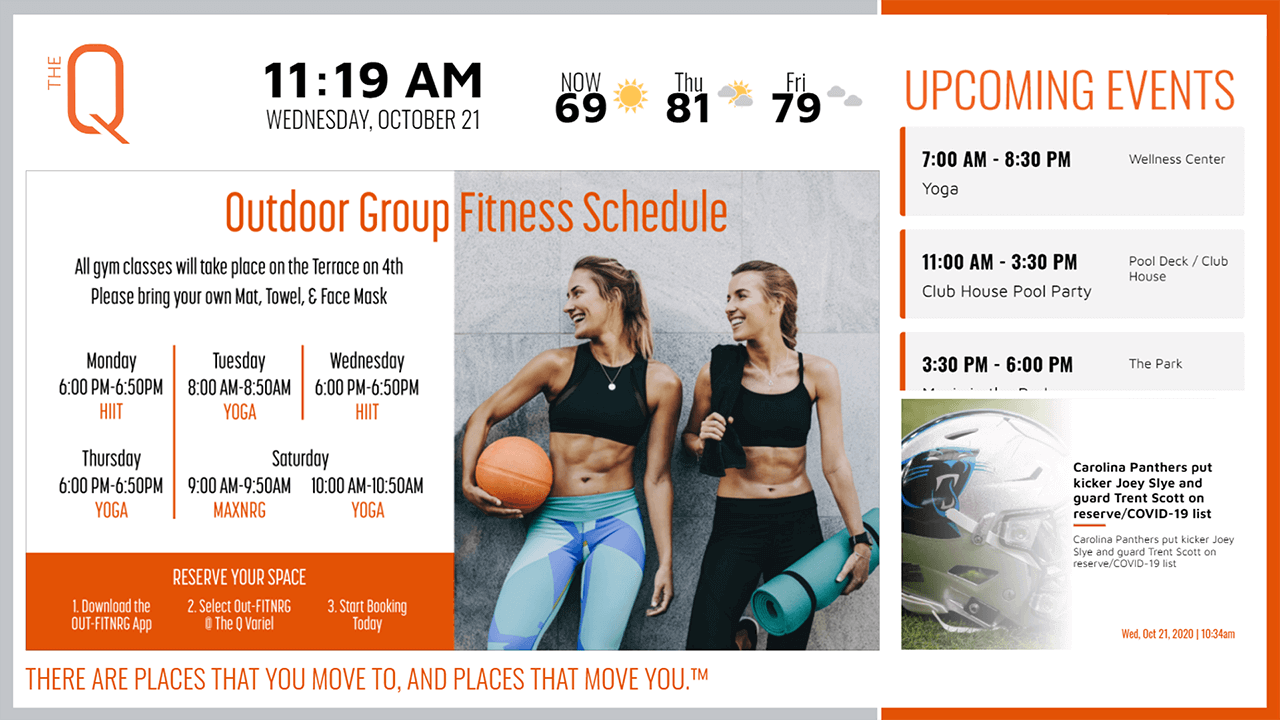 Digital signage is visible digital communication on a TV or a kiosk screen. Digital signage goes beyond advertising and price, unlike digital billboards and restaurant menu boards. For example, a digital sign can display a conference room's schedule in the foyer or provide personnel with important information in a break area.
The web based digital signage software , also known as the "brains" of the system, is the digital signage component of the utmost significance. Software that is hosted in the cloud for digital signs enables remote content administration and rapid publication from any location. In addition, customizing and adjusting screen settings lets you target specific groups with your messaging.
WHAT KIND OF CONTENT DO YOU PLAY ON THE DIGITAL SIGNAGE?
There is an almost infinite variety of content that you could display on your digital signage. Digital signage software offers continuous integrations and screen content options. In addition, ten popular apps will help you modify your content and broaden your messaging:
Use the Event Listings: to display hours and locations for forthcoming events, such as class schedules or room bookings
Global and Local News Feeds: pick from numerous sources to see the latest economic, athletic, and entertainment stories
Emergencies: viewers can be made aware of high-priority safety messages, and you should immediately take control of your digital displays
Google Suite: display your Google Docs, Sheets, or Slides, by linking your existing Google accounts
Live Cable and TV: connect to your cable or streaming provider to watch live TV on the same channel
KPI Metrics and Statistics: Display important data, reports, and dashboards to track your company's progress
Videos: Play YouTube, Vimeo, and your videos on several screens.
Weather: Keep abreast of your area's current and upcoming conditions or provide a live radar
Microsoft Suite: publish existing documents and dashboards on all of your displays. This feature is available in PowerPoint and PowerBI.
Social Media: using Facebook, Twitter, or Instagram with relevant hashtags engages your audience
HOW THE DIGITAL SIGNAGE SHOULD BE SET UP
After your digital signage software vendor walks you through the publishing process, personalizing your signs to express your message will be easy. From a digital signage fast start guide:
Step 1: The first thing you need to do is go out and get a high-definition screen. As long as the screen has an HDMI input, it can either be a residential-grade TV screen or a higher-end screen designed for commercial use.
Step 2: Personalize Your Design The next step is to personalize your design, which involves branding your screen layouts, selecting and styling the digital signage software apps you want to include on each screen, and deciding which apps to have.
Step 3: Create Material Users of the software can create content from scratch, use templates that have already been built, or upload their photographs, documents, and videos to display on the screen. They also have the option to employ a combination of these three methods.
Step 4: Connect the Media Player To display the content on each screen, the digital signage player must connect to a wired or wireless internet connection. Additionally, each screen must display the content using HDMI.
Step 5: Display Content – At this point, your audience will be able to become engaged with your signage after your design has been finalized and the power has been turned on for your digital signage player and screen.
10 Advantages Obtained From Utilizing Digital Signage Software
There are innumerable ways that we go above and beyond to meet or exceed the needs of our partners. In addition, we provide excellent customer service since our digital signage software has many features. Below are some of our free digital signage software's primary advantages over our competitors.
1. Multiple Locations
Let's imagine you have a location in Minnesota. In addition to all US states, you have staff in Malaysia, Singapore, and Australia. You can use cloud-hosted digital signage software to make changes in one place and watch them spread across your devices.
2. You Can Make Changes to the Content from Any Location
Our cloud-hosted software lets you edit your content management system anywhere. Logging in from home and making changes will update all of your devices. A connection to the internet is all that is required to access your digital signage software.
3. You Can Schedule Out Content
Unlike many competitors, our content management system (CMS) lets you schedule content far in advance. As a result, creating information in bulk that can be utilized for an extended period saves time.
4. REACH Mobile App
The REACH mobile app lets users check timetables, announcements, and push notifications from their phones.
5. Free Updates
REACH continuously updates our software based on business partner feedback. This is the beauty of cloud-based applications. We can perform adjustments in the background without you feeling any downtime. One of the most apparent advantages of using cloud-based software for digital signage is this benefit.
6. Free Content Applications and Data Sources
Our platform gives you fast access to over 250 digital signage apps and data sources and a user-friendly content management system. This is all made possible by the fact that our software is cloud-based. This makes it possible for you to add interactive features easily.
Our free signs software content apps that auto-populate allow your team to easily show dynamic information, which maintains screen vibrancy and reduces production team content development time.
7. Integrate with Your Own Custom Data Feeds
Do you use any third-party tools? If so, we can integrate with those. If so, why not display revenue targets and KPIs on digital signage? Again, REACH may directly interact with many third-party technologies for free, making all of this possible.
8. Postings on Social Media in Real Time
Connect your social media accounts, and all your posts will be generated automatically. Thus, your company's social media material will finally gain exposure, enhancing employee and customer engagement.
9. Post Fun Pictures/Activities
Think of your signs as a digital bulletin board on which you may publish informative and entertaining content. This feature simplifies sharing amusing images and activities with your audience, whether employees or customers.
10. Auto-populate calendars to save time
Our cloud-based digital signage software integrates with numerous cloud-based calendar providers to auto-populate events. On this basis, you will be able to keep everyone apprised of the progress of significant events.
HOW REACH MEDIA MAKES IT EASY
Our digital signage program requires a screen, HDMI cable, energy, and a network. Bring your messages to life using our gear. Our signage software makes it easy to update content in real-time, and our support team is there to help.
Send Us Your Questions, and We'll Give You a Free Trial of Our Digital Signage Software
We're definitely in the digital signage software industry at REACH Media Network.
We shiver when we see other signage companies that look like bad PowerPoint presentations rather than interactive digital displays. This is why we put so much effort into making our software interactive. We provide unlimited support and design guidance to help you create engaging content even if you're not a designer. Our cloud-based platform lets us give you a free demo to see if REACH is the right digital signage software for your team. To meet with a signage consultant, call 952-255-6296.
WHAT IT IS THAT YOU WILL REQUIRE TO BEGIN
Our content management system software requires a BrightSign media player or Windows-based device to display on your screens. This technology lets your firm display timetables, social media feeds, movies, weather forecasts, traffic updates, and more.
Hardware setup requires three simple steps and 30 minutes. Are you equipped? Our digital sign software works with your existing hardware, saving you time.
WHY IS IT IMPORTANT TO HAVE SIGNAGE IN BUSINESS?
WHY IS IT IMPORTANT TO HAVE SIGNAGE IN BUSINESS?
Digital Signage is vital in business since it helps keep everyone on the same line of communication. While a firm grows, it can only afford time-wasting blunders. These blunders will lead to a procedure that could be more efficient, which will, in turn, slow down your output. The experience that your consumers have can also be improved through the use of signage.
Take a restaurant. Food and beverage executives seeking sanitary solutions to keep staff and consumers safe have found the answer in going digital—online reservations and menus. Unfortunately, however, printed menus can spread germs.
In addition, there is an increase in costs associated with having to laminate menus so they can be cleaned. This is in addition to the increased printing costs for fresh menus. Thus, restaurant owners can choose a safer and faster digital menu behind the counter.
The hospitality sector is not the only one affected. The following is a list of different areas of business where digital signage may be helpful:
Office Spaces
Manufacturing Plants
Institutions of Higher Learning
Facilities for Medical Care
Government Buildings
Fitness Centers
Religious Venues
WHAT IS THE BEST FREE DIGITAL SIGNAGE SOFTWARE?
Since your organization is adapting, you may want the most fantastic free digital signage software. But, unfortunately, free software's UI is less configurable and user-friendly, and customer service could be better.
To succeed, you need to work with a CMS professional. Digital signage software partners simplify design, content creation, and integration.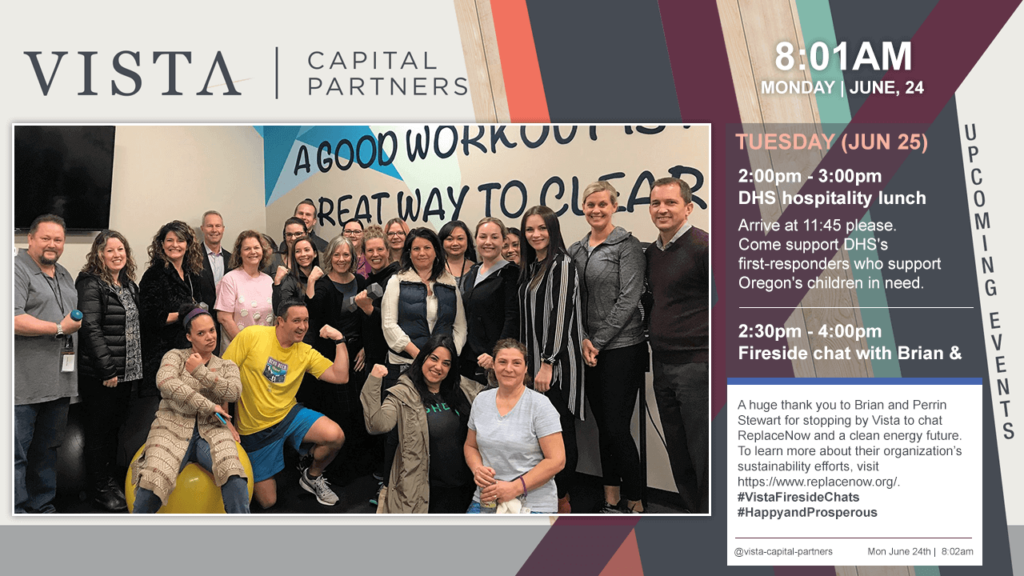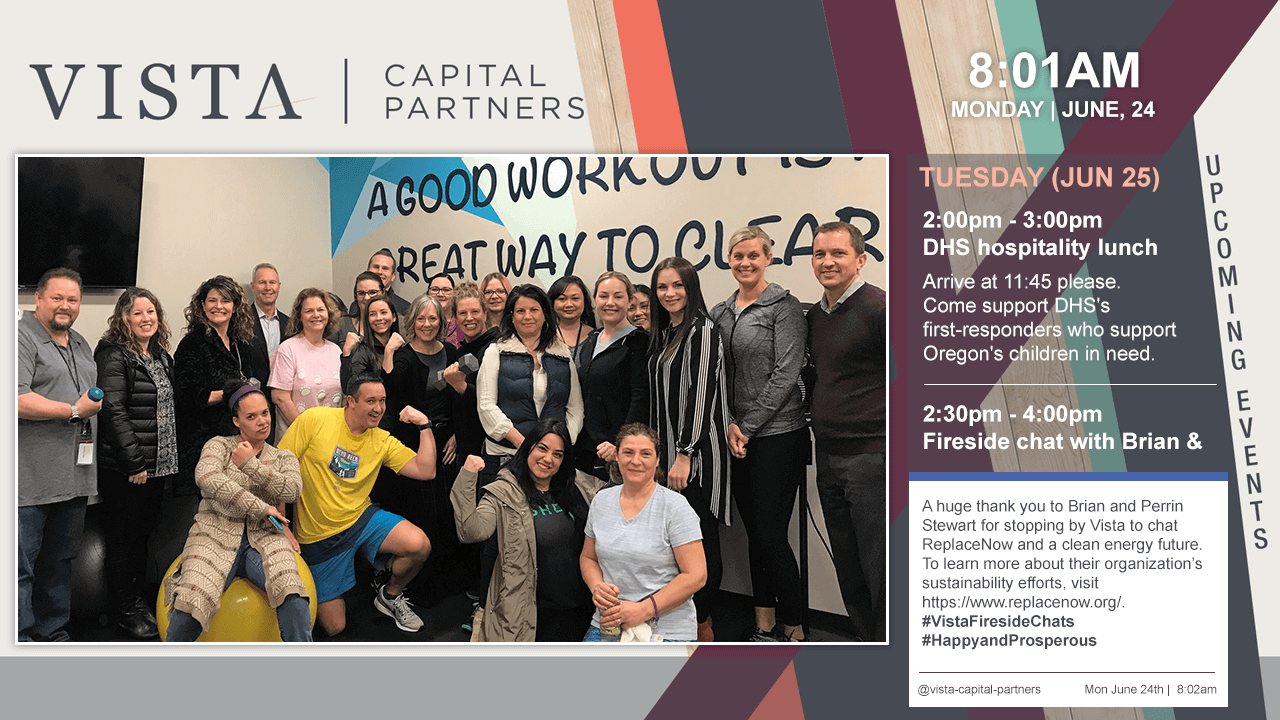 THE ULTIMATE GUIDE TO DIGITAL SIGNAGE SOFTWARE AND CLOUD SIGNAGE IN COMPLETE DETAIL
REACH Media Network offers a unique digital signage platform. We have over 100 digital signage apps and hundreds of customizable content themes. Our digital signage software lets you make changes fast at work or on vacation. Want to see how easy REACH's digital signage software is? Call now.
REACH'S 9 DIGITAL SIGNAGE SOFTWARE ADVANTAGES