How to Use Digital Signage for your School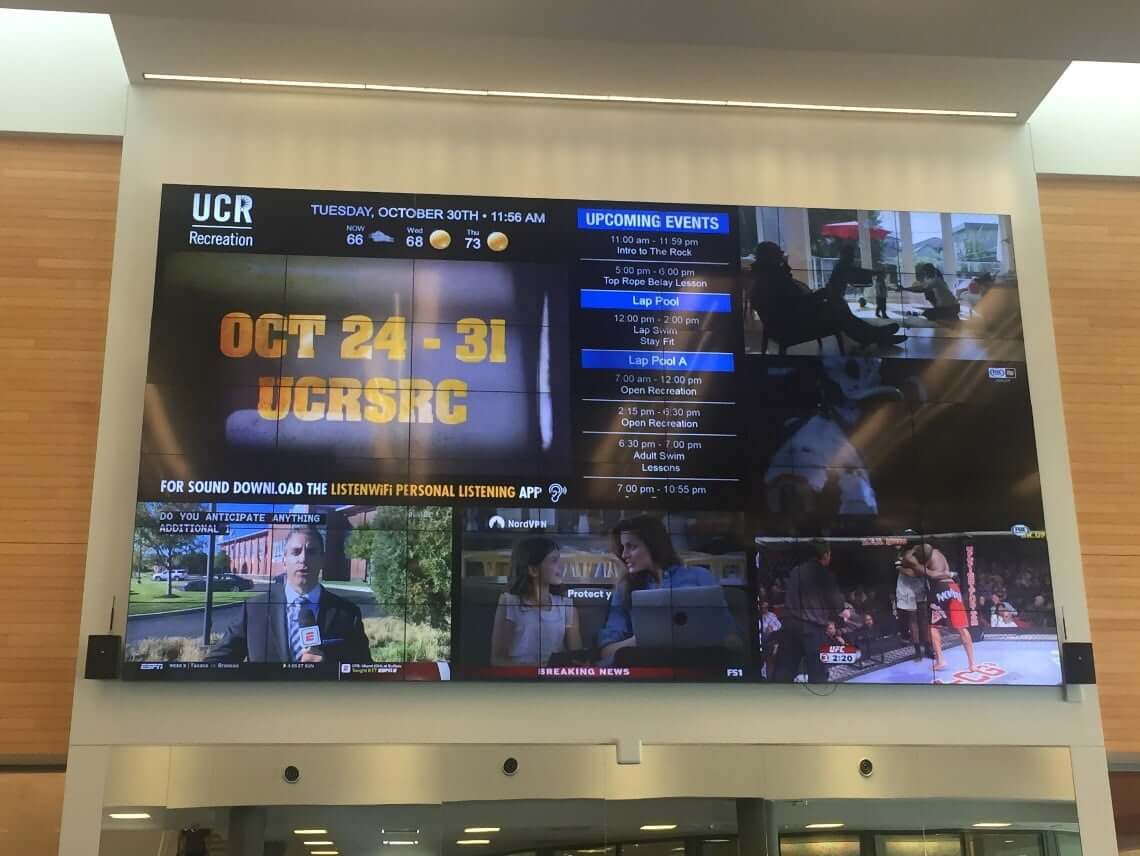 There's no doubt that technology is integral in almost every student's life today. Whether it's a smartphone, a laptop, or gaming console, students live and breathe technology. One way to better connect with your students is by using digital signage for schools from the team at REACH Media Network. We offer a top-notch digital signage software that will help you to better connect with your students using the very technology that they've become so reliant upon.
Why Schools Are Turning to Digital Signage to Connect With Students
There are a whole host of reasons why schools are turning to digital signage to better communicate with students and staff alike. Below are just a few of the main reasons more and more educational institutions are leveraging the power of digital signage:
Inspire Students – As educators, one of our primary purposes is to inspire our students. This can happen in the classroom, but digital signage is also a way in which we can help to offer inspiration to our students. Think about the ability to display quotes, offer advice and deliver all different types of motivational information through digital signage. This little bit of encouragement can go a long way when it comes to brightening the day of a student who may be struggling with the immense pressure that's placed on today's young people.
Make it Fun! – School should be fun. Too often we're focused on standardized tests and other ways to measure progress as opposed to just having fun. Digital signage can be a great way to provide fun facts, quizzes and to better communicate your main messages to your students. This way your students will still learn the important information, but in a more engaging fashion.
REACH Countdown App – Another way to ensure your students are engaging with your digital signage is by adding our Countdown App. This way you can countdown to an important event and watch your digital signage automatically update as you get closer to the big event!
Connect With Students Using School Digital Signage
There are a whole host of different ways to connect with students, but one avenue that you may not be exploring is digital signage. With digital signage software from REACH you can engage with your students using the same technology that they use on a daily basis. To learn more about using digital signage software for schools, don't hesitate to reach out to our team today by phone at 952-255-6296. We look forward to hearing from you soon!