Interactive Displays for Colleges and Universities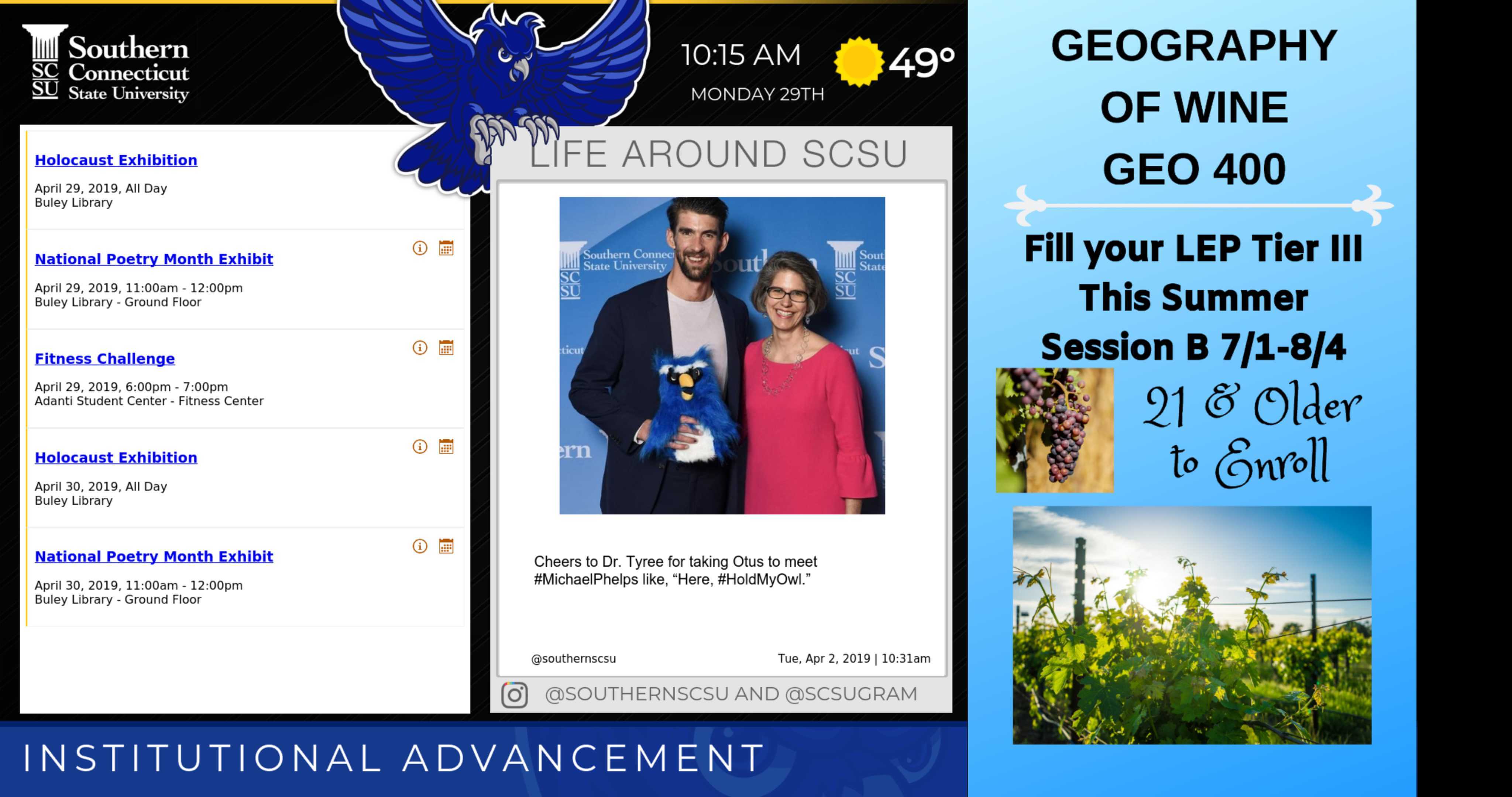 Most colleges and universities around the country have college digital signage located around their campuses displaying a wide array of information. If your educational institution is looking to upgrade their digital signage software to improve the aesthetic look and feel as well as the available features, feel free to learn more about digital signage software for colleges and universities from REACH Media Network.
How Colleges and Universities Can Benefit from Interactive Displays
Most college students today are constantly on their smartphones, tablets and computers. As an educational institution it's important that you're doing all you can to effectively reach your students. One way to do this is through interactive displays around your campus. Below are just a few ways that you can effectively use digital signage at your school to effectively communicate information to both students and staff.
Promote school events
One effective use for interactive displays is to announce important school events. If you have digital signage located in high traffic areas, this can help to get the word out about important events that may be overlooked otherwise. In fact, with digital signage software from REACH you can even interface an online calendar directly to our software so you won't have to manually add events.
Showcase social media accounts
Are your school's social media accounts rarely updated? If so, you're likely missing out on engagement with students, staff and even prospective students. One way to encourage the use of social media is to showcase various social media profiles directly on your interactive displays. This way students and staff will be more apt to interact with your social media profiles because they'll see them each day when they pass by digital displays around campus.
Emergency notifications
While no one wants to experience an emergency, if one does happen it's critical that you're able to quickly disseminate information out to students and staff as soon as possible. With digital signage software you can instantly share emergency information to ensure everyone on campus is properly informed.
Share videos and photos
Another way to encourage interaction with your student body is by sharing videos and photos to your digital displays. This way students and staff will stick around to view the videos and photos and hopefully ingest some of the other information you're trying to present through your digital signage as well.
Need More Ideas for Digital Signage for Colleges and Universities?
If you're interested in learning more about how interactive displays can be effectively used on campus, feel free to reach out to our team today by phone at 952-255-6296 or via email at info@reachmedianetwork.com.