REACH Adds Weather Integration for Smaller Colleges K-12 Schools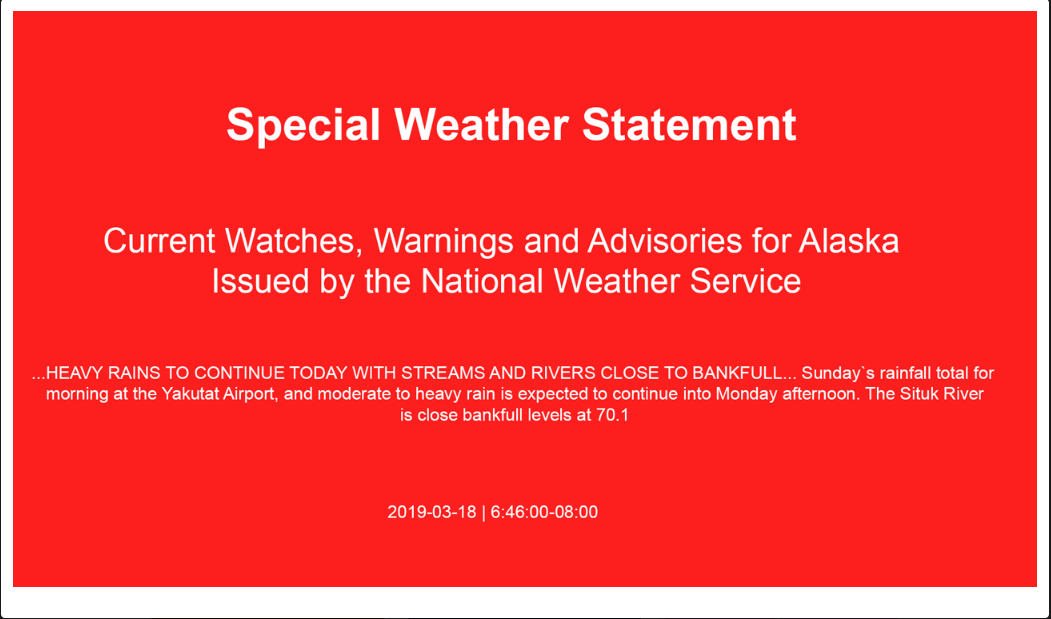 REACH Media Network has integrated with third party emergency notification services for quite some time. This has allowed larger collegiate campuses to quickly display emergency alerts across your school and college digital signage screens.
The trouble with these integrated third party alert systems is that they can be quite expensive, making them out of reach for many smaller colleges and K-12 institutions. Noticing this issue, REACH Media Network has been hard at work developing an integration with the National Weather Service and their Common Alerting Protocol (CAP) to allow these emergency notifications to be sent over a display network and even provide instant messaging concerning any weather related threat. This new functionality is being provided at absolutely no extra cost through the REACH Content Management System. This gives smaller schools access to this amazing technology to ensure the safety and well-being of staff and students is always paramount during any type of weather emergency.
The team at REACH is constantly updating its software to offer new features that are useful for all partners. This ensures that investing in digital signage software is something that will pay dividends for educational institutions for many years to come. This is why REACH partners often continue to add more devices the longer that they use this best in industry digital signage software.
About REACH
Headquartered in Eden Prairie, Minnesota, REACH operates over 20,000 solutions worldwide with our growing 4,000+ partners. The partnership between REACH and the client is our main priority. This important relationship continues to evolve our robust, scalable and easy-to-use software based on our client's needs.
If you are interested in learning more about REACH's suite of digital signage, donor walls, tablet displays or the mobile app, feel free to email info@reachmedianetwork.com or call 952-944-7727 ext. 200.