School Digital Signage Solutions for Education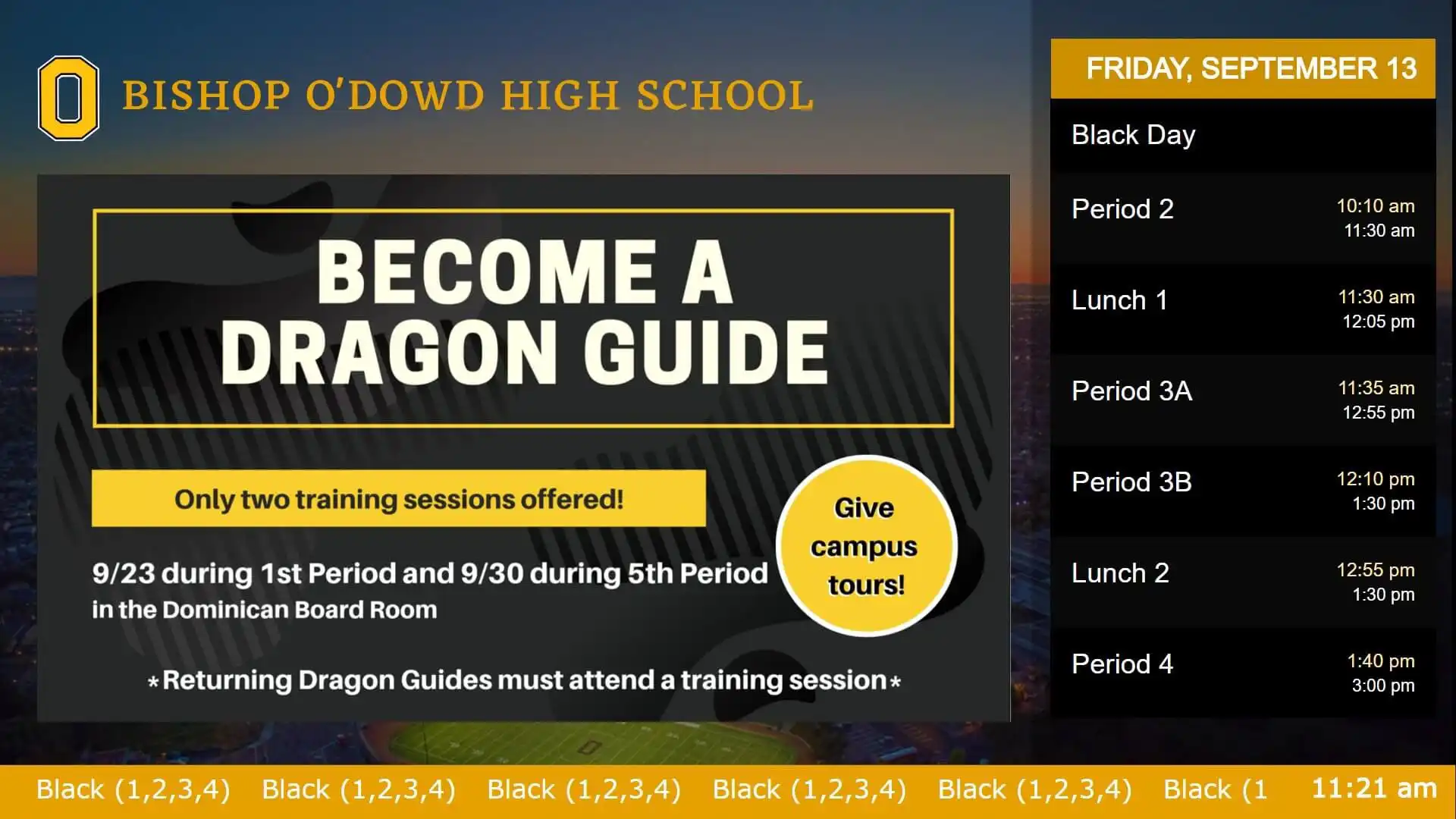 Schools are always looking for new ways to better connect with students and staff members. Using digital signage for schools you can quickly disseminate information to as many people as possible. If you're looking to better communicate and engage with your staff and students, digital signage software from REACH Media Network may be exactly what you're looking for.
Benefits of School Digital Signage Solutions for Education
There are countless ways you can use digital signage in an educational setting, a few of which include:
Ready for a Free Demo of Our Digital Signage Software?
If you're an educational institution who is interested in learning more about the benefits of school digital signage, feel free to reach out to REACH Media Network today. We can be contacted via phone at 952-255-6296. We'll be more than happy to schedule a free demo where you can see first-hand just how powerful our software can be.