Interactive Digital Display and Software For Churches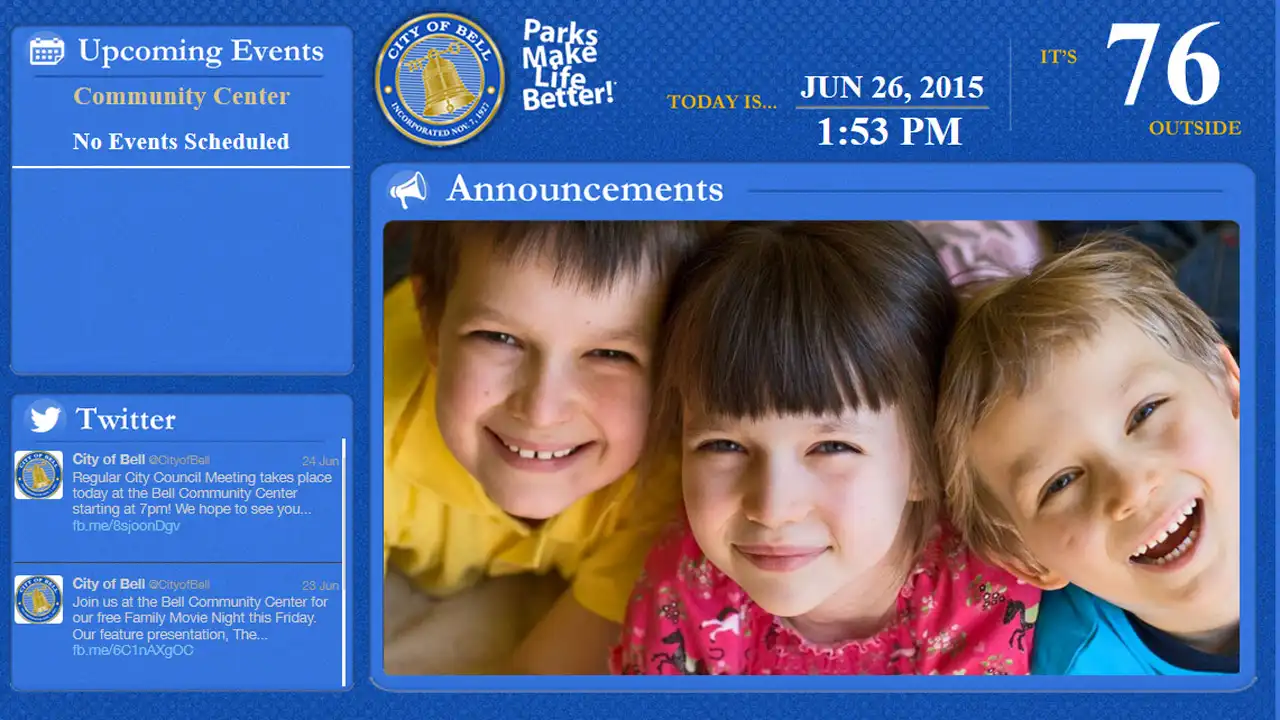 Is your church looking for ways to better engage with its congregation? If so, one area that you may not have explored yet are interactive digital displays. At REACH Media Network, we're well versed in providing high quality digital signage software to churches all across the country. We've seen first-hand how digital signage can improve communication and boost connections with congregation members in the many churches that use our products and software.
How Can Interactive Digital Displays Transform the Worship Experience?
There are countless ways that digital displays can enhance the worship experience, a few of which include:
Display Multimedia Content – Think about the ability to use a large digital display to further enhance the entire worship experience. One common way that churches use our displays is to play a video at the beginning of a pastor's message to truly bring home the point that will be covered in the sermon.
Display Hymns or Praise Songs – Keep your congregation more engaged by getting their faces out of hymnals and looking up to your digital displays. With REACH software you can easily display lyrics to hymns and praise songs so your congregation can sing with their eyes pointed towards their Creator.
Digital Signage Throughout Your Facility – Today's large churches can be seen as big and intimidating, especially to new visitors. With digital signage you can help navigate visitors from the parking lot to where worship will take place. While you likely are well versed in how your church facility is laid out, you need to put yourself in the shoes of a visitor coming to your church for the very first time. Do they currently feel welcome? Could digital signage help improve the visitor experience at your church?
Cloud Based Interactive Digital Display Software
One of the biggest benefits of using digital display software from REACH is the fact that it's 100% cloud based. This means that all of the changes to your digital signage can be done from the cloud. This way your multimedia staff can keep your devices constantly updated from any computer that's connected to the internet.
Request a Demo of Our Digital Display Software Today
If you're interested in learning more about our interactive digital display technology, feel free to reach out to our team today to schedule a demo. We can be reached by phone at (833) 347-3224 or via email at info@reachmedianetwork.com. We look forward to working with you to transform how worship happens at your church!