Schedule Events in Real-Time with Google Calendar
Integrate Google Calendar with Digital Signage for Real-Time Scheduling
Google Calendar & Digital Signage
Google Calendar is an online event management and scheduling software that is powered through cloud integration. By connecting your google account, you can access your Google Calendar from any device with an internet connection. This makes Google Calendar a perfect integration opportunity for your digital signage!
By connecting your Google account with REACH's content management system, you can pull all your calendars into your layout designs. In doing so, your team will be more up-to-date on important events, deadlines, and holidays. This cuts back on confusion and allows for a more efficient workplace. Additionally, through the power of the cloud, you can update these calendars in real time. The result is a flexible scheduling system that can be tailored to your needs.
Integrating Your Google Calendar
Before we detail how to integrate your Google Calendar, you will need to go into your CMS and create a new calendar. We recommend naming it something like "Google Calendar" to prevent confusion. It will then appear on the left side of the toolbar. Click the gear icon to get started.
Select the calendar you wish to tie the integration to and then click the "Integrations" tab.
Click "Create Integration" and change the "Transport Type" to the Vendor option.
Select "Google Calendar" from the dropdown menu then click "Save Integration."
Click "Sign in with Google" and enter your credentials.
Go back to the "Integrations" tab.
Check the "Enabled" box. From here, you can choose which calendars you want to pull.
After tweaking the settings to your liking, you can click "Save Integration" and then it will be up and running!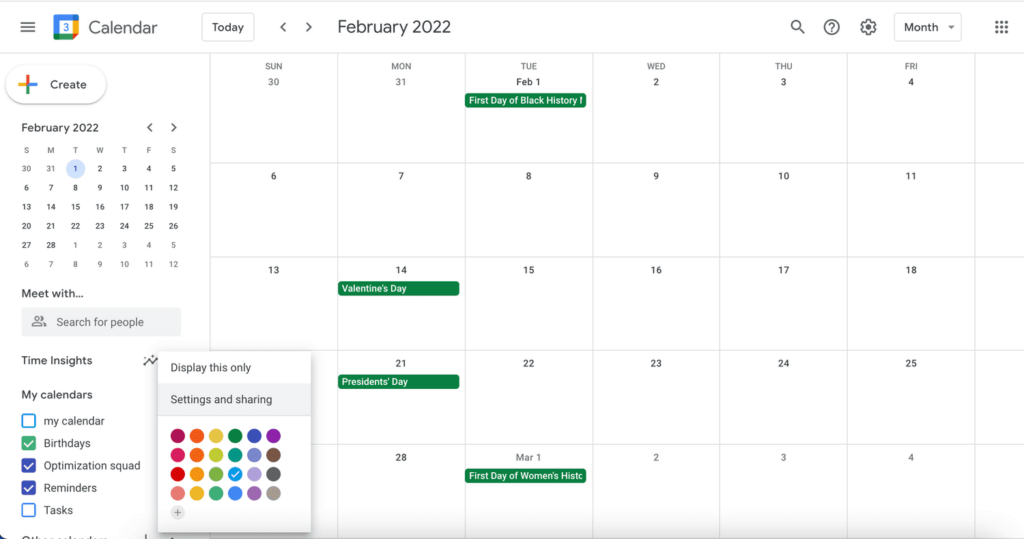 About REACH
REACH acts as both a hardware and software provider for digital signage. When you partner with REACH, you join a network of industry professionals committed to your success. A strong belief in evolving technologies runs throughout the company, resulting in robust digital solutions. To begin your digital signage journey, click the button below to request a free demo from REACH today!