Naples Country Club Charms Visitors With Digital Signs
The Country Club of Naples Charms Visitors With Digital Signage
Background
The Country Club of Naples is a golf club located in southwest Florida. Spanning 160 acres of land, the Naples Country Club serves thousands of eager golfers year-round, with new members joining every month. Between tournaments, lessons, and other events hosted by the club, Naples began looking for a more modern communication method for its facility. Looking to try digital signage out yourself? Click here to sign up today!
The Challenge
As a golf club with a large community, the Country Club of Naples needed a flexible communication system that would let them project a variety of content. For instance, announcements needed to be displayed on each screen with proper branding in order to ensure guests are greeted with the most up-to-date information. Additionally, being able to display multiple pieces of content at once would be a huge bonus. Listing tournament times in a scrolling calendar alongside advertisements for lessons would motivate people to get more involved and practice for the next big competition. In order to get people more engaged, the Country Club of Naples needed people to not only see, but also get excited about all the club's activities. With this in mind, they partnered with REACH to implement digital signage software.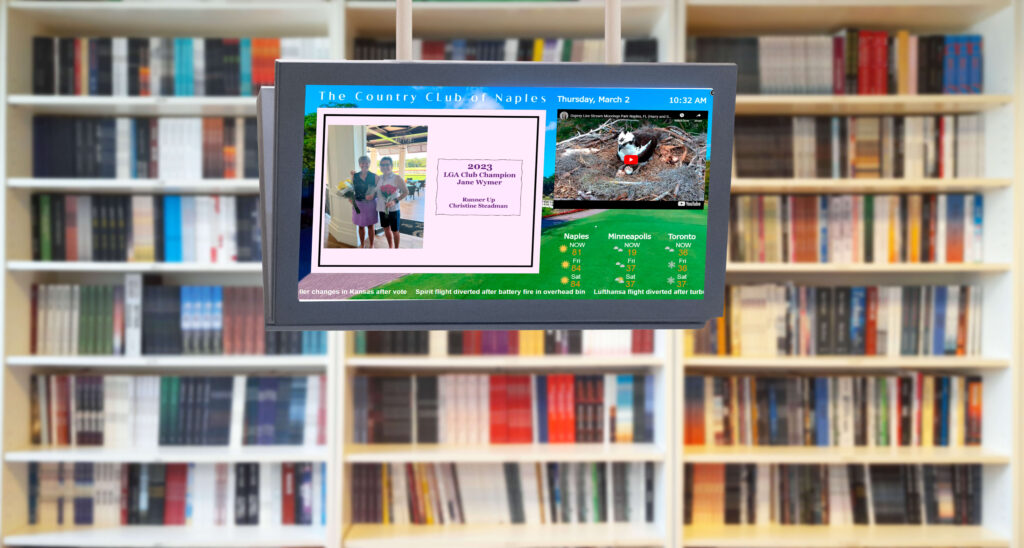 The Solution
The club has implemented a variety of signage focused on user engagement. New members, record holders, and staff can all be highlighted through signage, helping build a sense of community. Dynamic apps have drawn and maintained more attention than previous signage, as people actively seek out signage to enjoy trivia, fun facts, and other unique options only possible through digital signage. For instance, the Club has even set up a live stream of a bird's nest, where viewers can regularly check in and see how the winged residents are doing!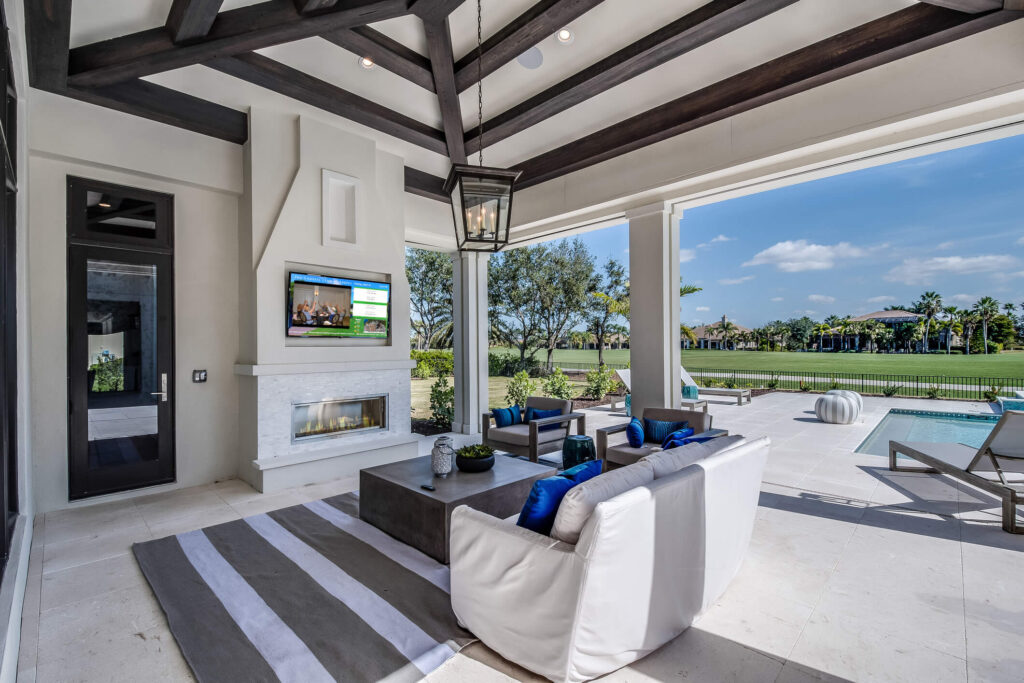 The Results
Naples has seen a noticeable increase in member participation in activities and events since utilizing digital signage displays. Visitors routinely seek out signage for the latest information or fun snippets. Some members even compete to see who can be recognized on the board! All of this has contributed to a strong, healthy community that Naples will continue to cultivate over time.
Testimonial
"If you know what you want, it can be done with REACH!"
Eric Welsh, Clubhouse Manager at Country Club of Naples
About REACH
REACH acts as both a hardware and software provider for digital signage. When you partner with REACH, you join a network of industry professionals committed to your success. A strong belief in evolving technologies runs throughout the company, resulting in robust digital solutions. Learn more by clicking the link below!