Interactive Digital Signage-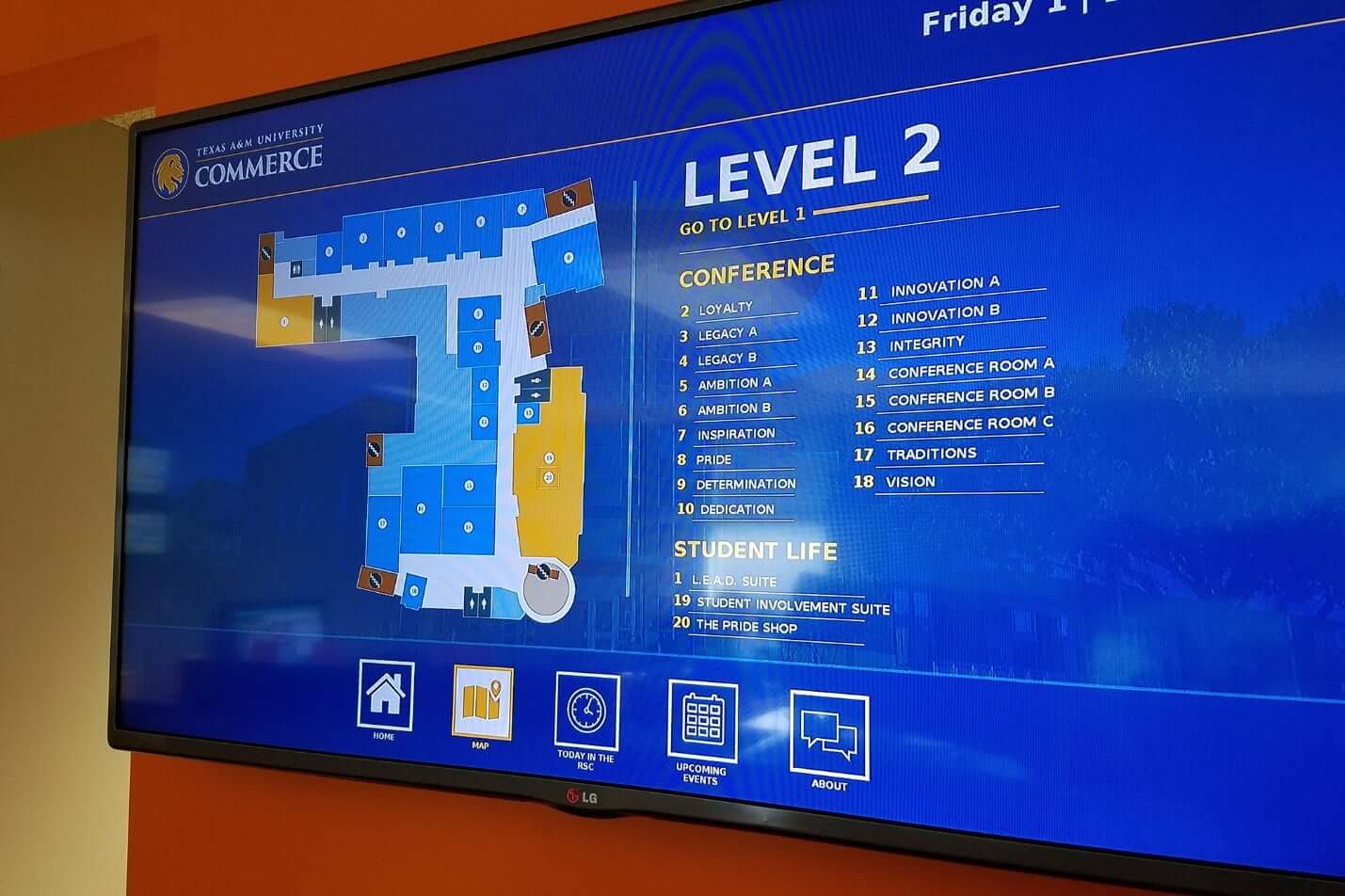 If you're in the market for digital signage you may still not fully comprehend the power of these digital screens. At REACH, we're constantly adding new features to our interactive digital signage, so we thought it would be beneficial to highlight some of these key new features for our partners.
Key Features of REACH Interactive Digital Signage Software
At REACH, our digital signage devices are much more than just a screen with some cute pictures and words. In fact, there are a number of ways you can add interactivity to our digital signage to better connect with your target audience. Below is just a brief sampling of some of the interactive features available with our digital signage software platform:
Wayfinding Options – Help individuals better navigate their way around your facility thanks to wayfinding digital signage. Our software makes it incredibly easy to modify signage based on what you may have going on at your facility.
Display Interactive Directories – Another popular use for our digital signage is to display interactive directories. Rather than having to pay to have a static building directory changed when tenants move out, simply use digital signage and make any changes on the fly.
On-the-fly Button Management – Because our digital signage software is completely cloud based, any data on a digital screen, including buttons can be changed on the fly. This gives our partners ultimate flexibility when it comes to updating their digital signage.
Integrate with Online Calendar Platforms – If you're looking to display events, our software tightly integrates with a number of cloud based calendar platforms. This way you can keep your company calendar up to date without any manual editing of your digital signage.
Leverage Social Media – Do you have an active social media account, or are you looking to invest more heavily in social media? If so, integrating social media into your digital signage can go a long way towards keeping your target audience more engaged and helping you to keep your social media accounts more up to date.
Free Support – Whether you need support designing your digital signage or you're interested in learning more about the many features of our platform, you'll be glad to know that we offer 100% free tech and design support for all of our partners.
Ready to Give REACH Digital Signage Software a Try?
If you'd like to learn more about our interactive digital signage, feel free to reach out to our team today by phone at 952-255-6296. We'll be glad to setup a time where we can provide a free demo of our top-notch digital signage software.