Digital Signage Software Solutions for Hospitality Industry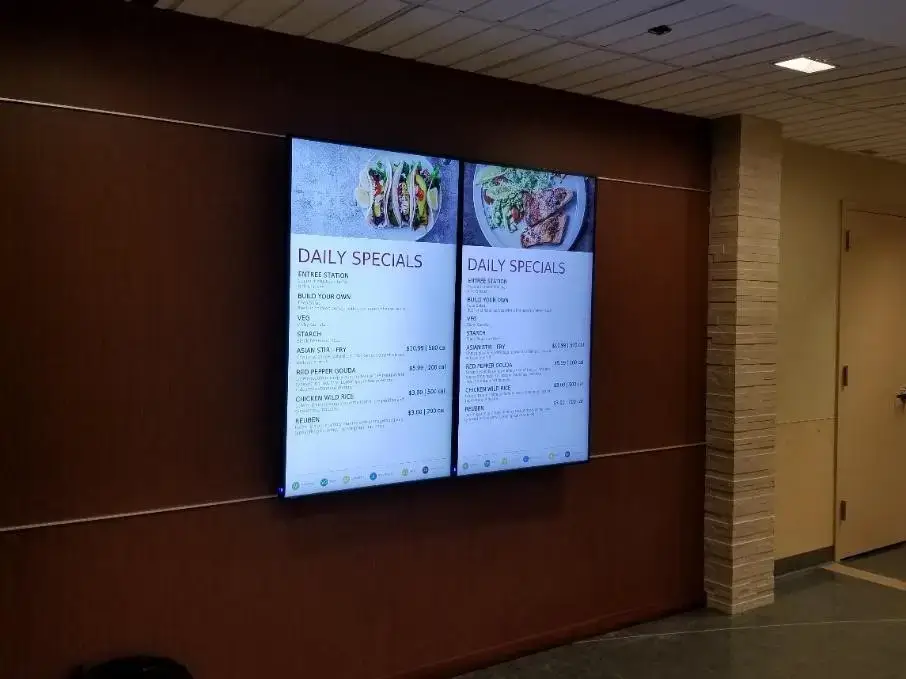 If you're in the hospitality industry your number one goal is likely to please your patrons. Whether you operate a restaurant, a hotel, or any other venue, it's critical that your guests are always informed about what's going on around your facility. Thankfully our team at REACH Media Network has developed a wide array of digital signage for the hospitality industry to make this process much easier for you and your team.
Ways to Use Digital Signage in the Hospitality Industry
Below are just a few ways that our clients are using digital signage in the hospitality industry to make their guests feel welcome.
Cafeteria menu boards – If your facility serves food, why not provide your guests with a cafeteria menu board that showcases all of your finest food offerings? You can design these menu boards to match your overall branding and make changes on the fly thanks to our easy to use cloud based content management system.
Interactive maps – Your facility is likely large and it could be intimidating for new guests who are trying to find their way around. With interactive maps powered by our software your guests will easily be able to navigate your entire facility with ease.
Coming soon: Automated Health Content – One feature that's on the horizon is our automated health content. This will allow you to show automated health content pulled from online that will help to keep your guests informed about the nutritional value of the food you're offering.
Automated event calendars – What better way to promote important events at your hotel or event center than by displaying calendar entries on your digital signage devices throughout your facility. This way your guests will constantly be reminded of the many wonderful offerings that are happening in and around your facility.
Showcase social media feeds – If your organization is active on social media, use digital signage to showcase your latest social media posts to better connect with your guests.
Ready to Leverage Digital Signage for Your Hospitality Business?
We hope these ideas have shown you just how beneficial digital signage can be for the hospitality industry. To learn more about our digital signage software or to schedule a free demo, don't hesitate to reach out to our team today. We can be reached by phone at 952-255-6296 or via email at info@reachmedianetwork.com.