Digital Signage Software For Schools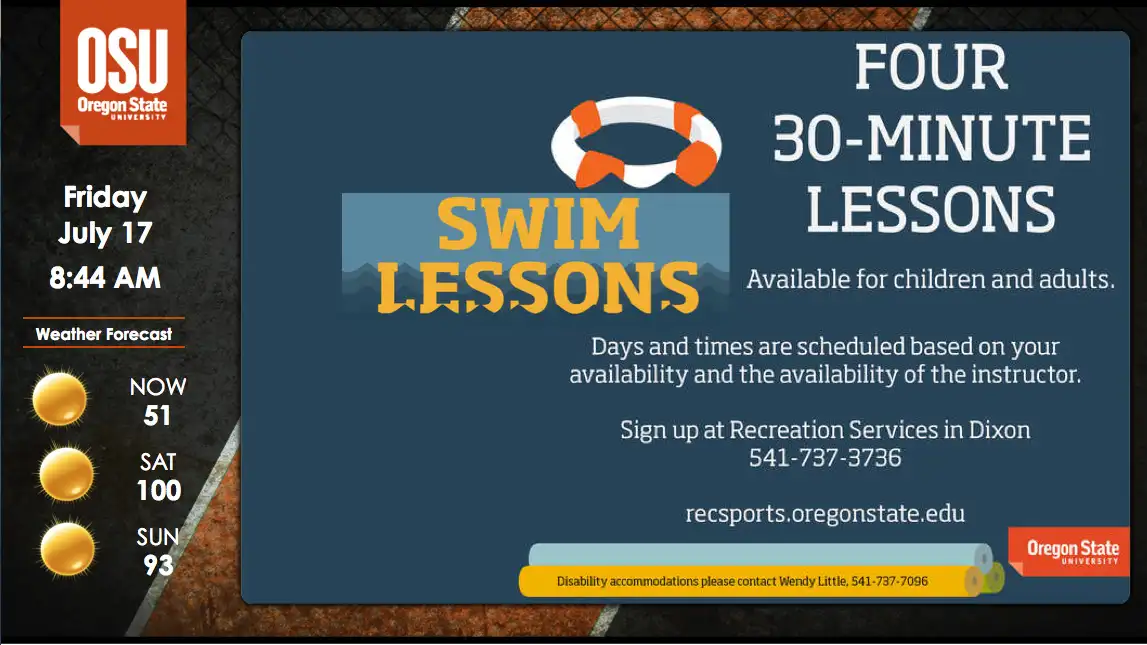 Are you looking for an easy way to keep students as well as staff informed about upcoming events and announcements? If so, you're in luck thanks to REACH Media Network's robust, cloud-based digital signage software for schools. Thanks to this high-tech solution, schools can easily disseminate information quickly and efficiently to their entire school population.
Benefits of Digital Signage Software for Schools
There are a whole host of benefits of using digital signage software in your school, a few of which are listed below:
Emergency alerts – Instantly distribute emergency alerts and notifications to multiple displays throughout your campus. This can allow you to ensure your entire school population is aware of any issues that are deemed urgent.
Share social media content – As schools become more active on social media, it's important that regular social media posts are distributed efficiently. Thanks to digital signage software, school administrators can share and auto-populate social media posts from all the popular social media networks with the push of a button.
Cloud based interface – With REACH, all of the management of your digital signage is done via an easy-to-use, cloud interface that can be accessed securely from any device.
Scalable – Not only is the REACH interface cloud-based, but it also allows schools to scale to multiple locations if necessary.
Promote school events – Does your school have a difficult time getting the word out about certain events? If so, digital signage can allow you to keep students and staff informed about upcoming events to help boost attendance.
Fully Customizable Digital Signage for Schools
At REACH, we understand that your students and staff have a lot of school spirit! Because of this, we make it extremely easy to "brand" all of your digital signage with school colors and logos to keep the cohesive look that you've been striving for with all your materials. Your digital signage should represent your school well and we're confident that both your staff and students will appreciate the ability to keep track of what's going on in your school thanks to our digital signage software.
REACH out Today for More Information
If you're looking for more information about digital signage software for schools, don't hesitate to reach out to our team today by phone at 952-255-6296. We'll be happy to show you the versatility of our cloud-based platform and setup a time for one of our experienced team members to show you the many benefits of our platform.