Building Your Digital Signage Content
Effective graphic design
Building Your Digital Signage Content
Creating eye-catching content with visuals that pop has never been more user-friendly. With a bevy of online apps, anyone can make stunning arrangements without any artistic experience. At REACH, our focus is providing an array of resources and easy-to-use tools that can turn anyone into a graphic design expert.
Learning how to leverage the means available to you will result in efficient content creation and boost digital signage efforts. In this article, we will discuss the variety of options that will help you create your own digital signage content, as well as how REACH can enhance your assets.
Don't Stop on Stock!
Sometimes designers are hesitant to use stock photos because they can seem disjointed or unprofessional. However, this is an antiquated viewpoint. Many sites provide free or licensed stock images that are indistinguishable from photos taken in-house. Some examples of these sites include Unsplash, Pexels, and Magdeleine.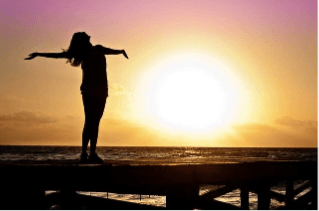 The benefit of using stock photos is not only the ease, but also the speed at which they can be implemented. Setting up a photoshoot, hiring a photographer, and casting the right models all waste time and money that could be spent getting content to your audience. There are millions of great photo sites out there, so do not be afraid to browse!

DESIGN TEMPLATES
Experiment with Templates
Getting started is often the biggest hurdle to overcome. If you find yourself overwhelmed when starting from scratch, many sites (including our own) supply templates that act as a base for you to work off of. From there, you can edit specific parts of the template with your own assets, giving you a better understanding of how to use these tools on your own.
However, this does not mean you should use every Sans Serif font In addition to our own content-editing software, REACH also integrates seamlessly with Canva, giving you the full range of Canva's design capabilities. Both sites provide professional template designs and simple editing tools that will catch the eye of your tenants.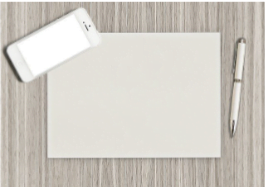 OTHER APPS TO USE
Use What's Available
Companies often have media libraries with loads of potential resources. Maybe a scrapped graphic from a previous campaign would work better now. Or perhaps an old image can be repurposed for a new message. Social media is also a great way to push out content through digital signage, and can even generate user content. It is important to take account of every option already available to you and consider how it may be of use today.
Request a demo
get started
In addition to all the discussed resources, REACH has a team of professional designers that are experts in our cloud-management software. You can request a free demo where you can see our work first-hand, and we can begin sketching out your design solutions. Visit our website or contact us today!