How to Use BrightSign for Digital Signage
How to Use BrightSign for Digital Signage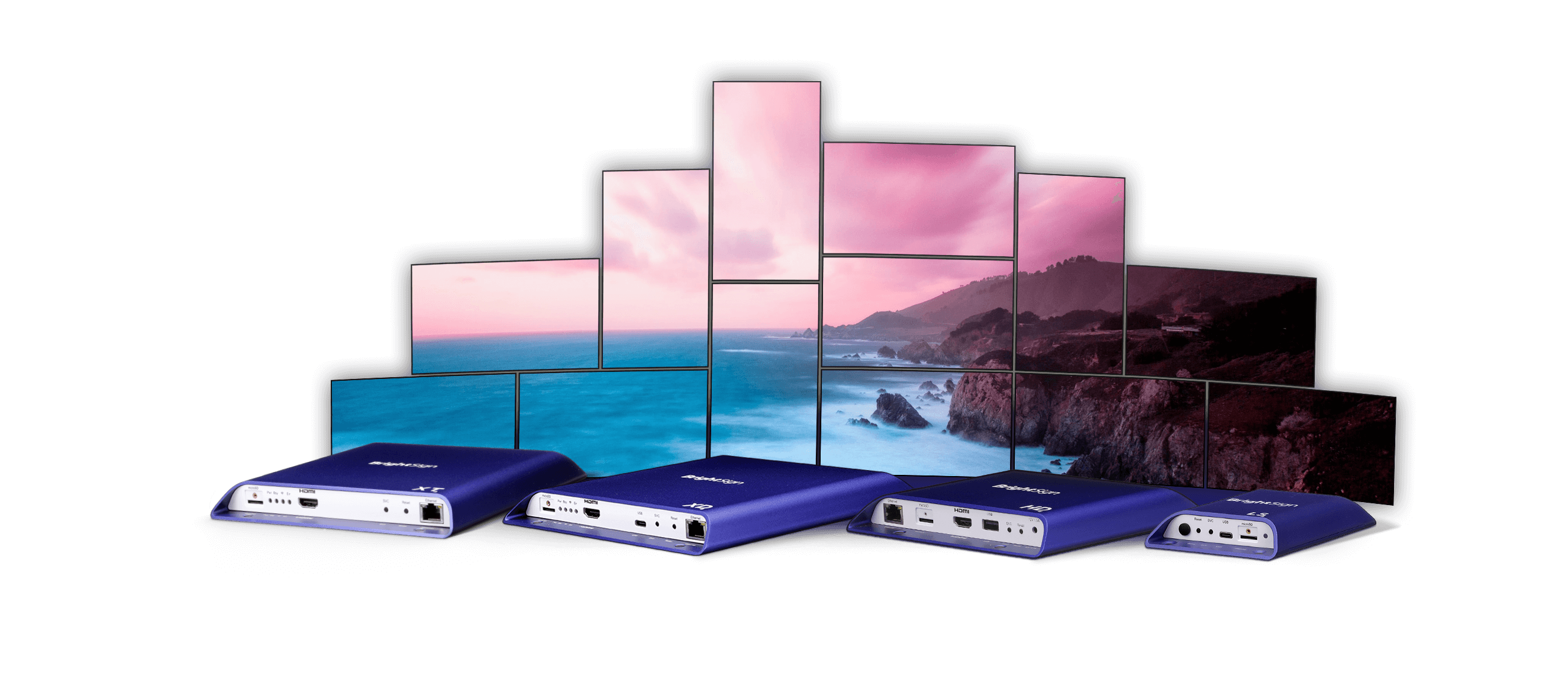 An Introduction to BrightSign Players
If you have been looking to start a digital signage campaign, odds are you have seen the name BrightSign appear in your research. Dive a little deeper and you'll see claims of it being a reliable device that can meet all your digital signage needs! Despite glowing reviews, these endorsements would mean little to those who are not familiar with digital signage players.
BrightSign is a high-end player for digital signage content. Players are devices that connect to the internet and screens to present that content. Having a reliable player is crucial to running a successful digital campaign, as it ensures your content is being shown to your target audience and reduces the risk of hardware failure. With this in mind, we'll look at what makes BrightSign stand out and how you can utilize them for digital communication.
Looking to try digital signage out yourself? Click here to sign up!
BrightSign Features and Uses
Now that we know what BrightSign is, we can gain a better understanding of how its players can elevate your digital communication.
One of the first things offered through BrightSign is a free BSN.Cloud software package with each box. By connecting your player to the cloud through this software, you can manage all your devices and content remotely from any location with an internet connection. Additionally, you can select any content management software of your choice to use through BSN.Cloud. The result is an entirely customizable user experience that can serve any business need.
However, BrightSign's suite of features does not end there. BrightSign players can play full HD images and videos at 60 frames per second, resulting in a smooth, vibrant image. For those with more demanding needs, premium models also offer 4K options.
Additionally, BrightSign players come with HTML5 capabilities. This means you can embed content directly from a company website. However, more complex sites with special effects will require higher-end models. Be sure to do your research to see which model is the right fit for you.
Lastly, BrightSign players can stream services such as Live TV. By connecting a cable box to the player, you can then stream TV to multiple screens at once. From there, you can even adjust the playback size zone size from anywhere to full screen to a more minimized screen. These capabilities can also be adapted to create stunning video walls, with multiple pieces of content playing at once, one image presented across various screens. These are just a few of the many ways you can use BrightSign's features to create eye-catching digital advertisements. For more digital signage tips and tricks, be sure to visit our resources page to learn more!
How Do I Know BrightSign is Right for Me?
BrightSign players are known to be some of the most reliable players you can buy. That alone makes it a great fit for nearly any business. However, BrightSign's flexibility in its software, allowing users to tailor their experience to their needs, is where BrightSign really shines. Their players are designed to be reliable, user-friendly, and cost-effective.
Aside from that, BrightSign offers a variety of models that scale to the different needs of clients. Regardless, each model is ready for commercial-grade use and can serve in retail, food service, corporate, and stadium environments.
REACH is a certified reseller of BrightSign players, so contact us today for more information!
About REACH
REACH acts as both a hardware and software provider for digital signage. When you partner with REACH, you join a network of industry professionals committed to your success. A strong belief in evolving technologies runs throughout the company, resulting in robust digital solutions. To begin your digital signage journey, click the button below to request a free demo from REACH today!