Digital Signage Solutions
INTERACTIVE DISPLAYS
INTERACTIVE TOUCHSCREENS
Engage with your audience in a new way with interactive touchscreens. By letting your audience control their digital signage experience, they will feel more in touch with your brand. From digital directories to menu boards, introducing a degree of interactivity to your audience will entice them to engage with your business on a more personal level.
MULTI-SCREEN SOLUTIONS
DIGITAL VIDEO WALLS
Some announcements deserve a bigger approach. Link multiple screens together and create dazzling displays that cannot be missed through digital video walls. By syncing multiple screens together, you can breathe new life into your video assets by displaying them in a larger format that will bring more eyes to your business than ever.
MEETING ROOM SOLUTIONS
ROOM SCHEDULE DISPLAY
With digital displays, you can schedule meetings and avoid office confusion in a more streamlined manner. Interactive displays can be integrated with scheduling software, so everyone is aware of when the next meeting is, and when that room will be available next.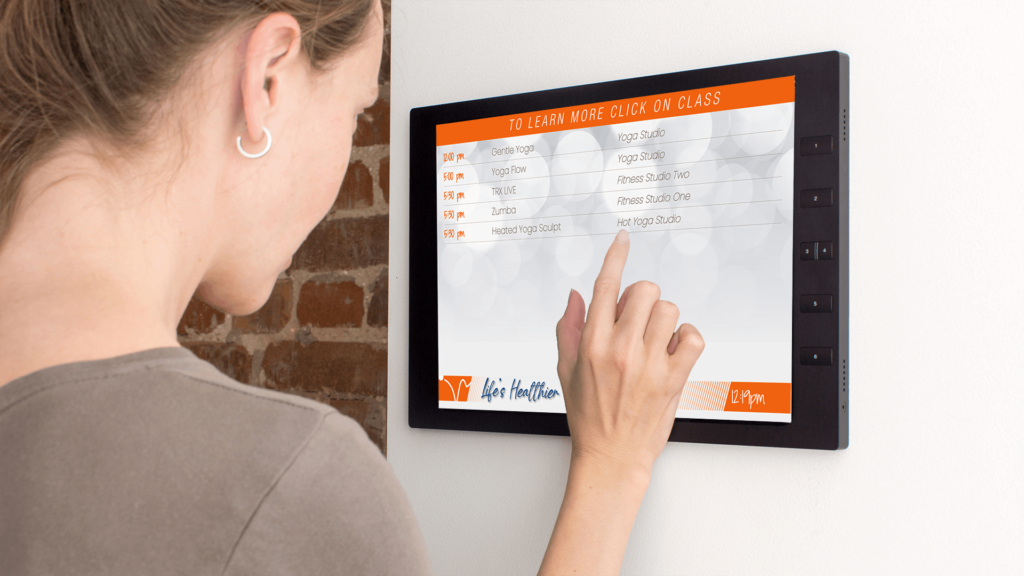 DIGITAL WEB CALENDAR
INTERACTIVE WEB CALENDAR
Staying up to date on what is going on in your company just got easier. With interactive web calendars, your displays become a crucial instrument in scheduling and management in the office. With easy-to-understand tools, anyone can put the next important event on the company calendar for everyone to see.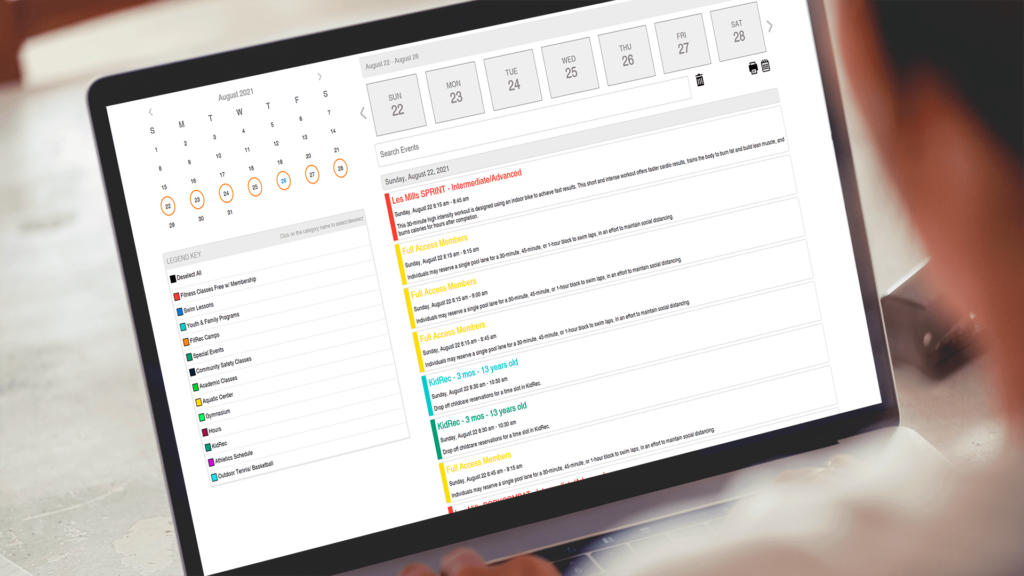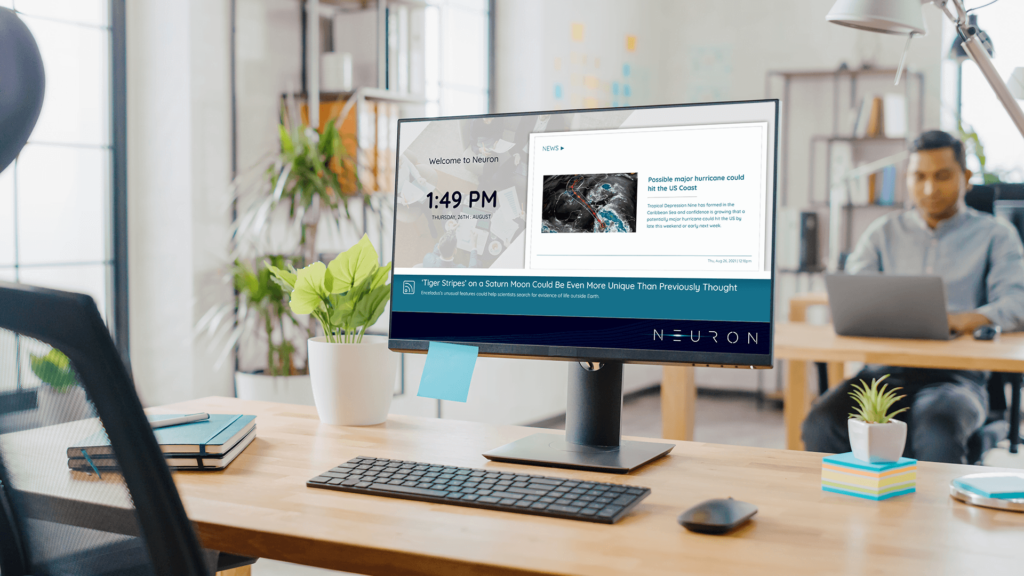 REMOTE SOLUTIONS
DIGITAL SCREEN SAVER
Connect with your team right from their desktop through digital screen savers. Display important reminders, acknowledge employee spotlights, or exhibit ongoing events right from your staff's personal screen! This is an excellent way to communicate with remote workers as well.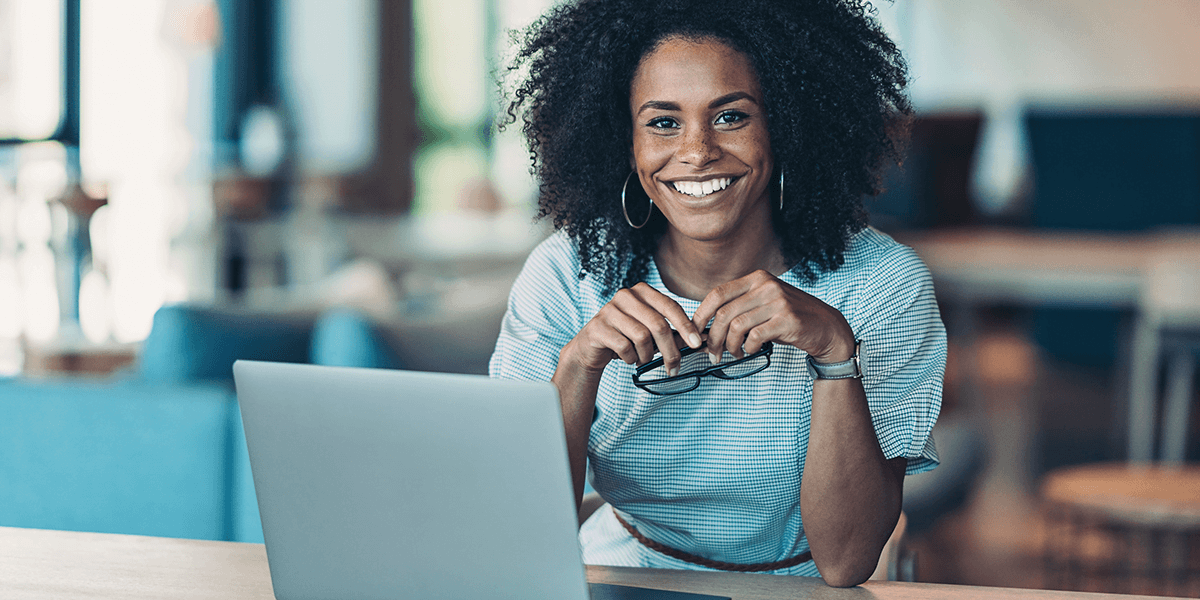 Slide 1

Digital Signage solutions
Our team is ready to deliver easy-to-use digital signage solutions to your business. With dedicated support teams and powerful design tools, anyone from any skill level can design professional-looking designs in minutes!