Medical Clinic Digital Signage Templates
DIGITAL TEMPLATES
Health Centers and clinics
Provide informational health and wellness signage that promotes active lifestyles.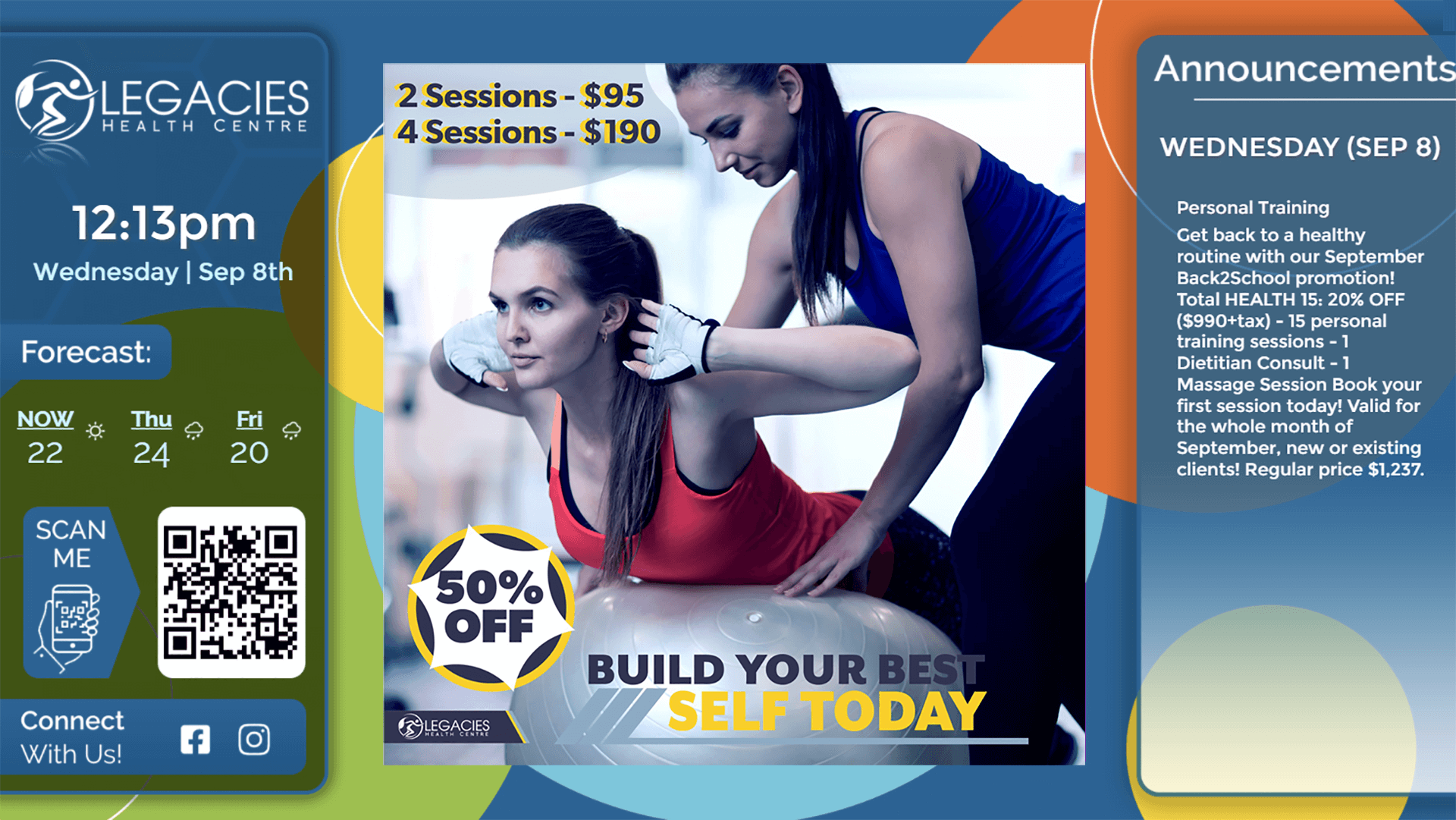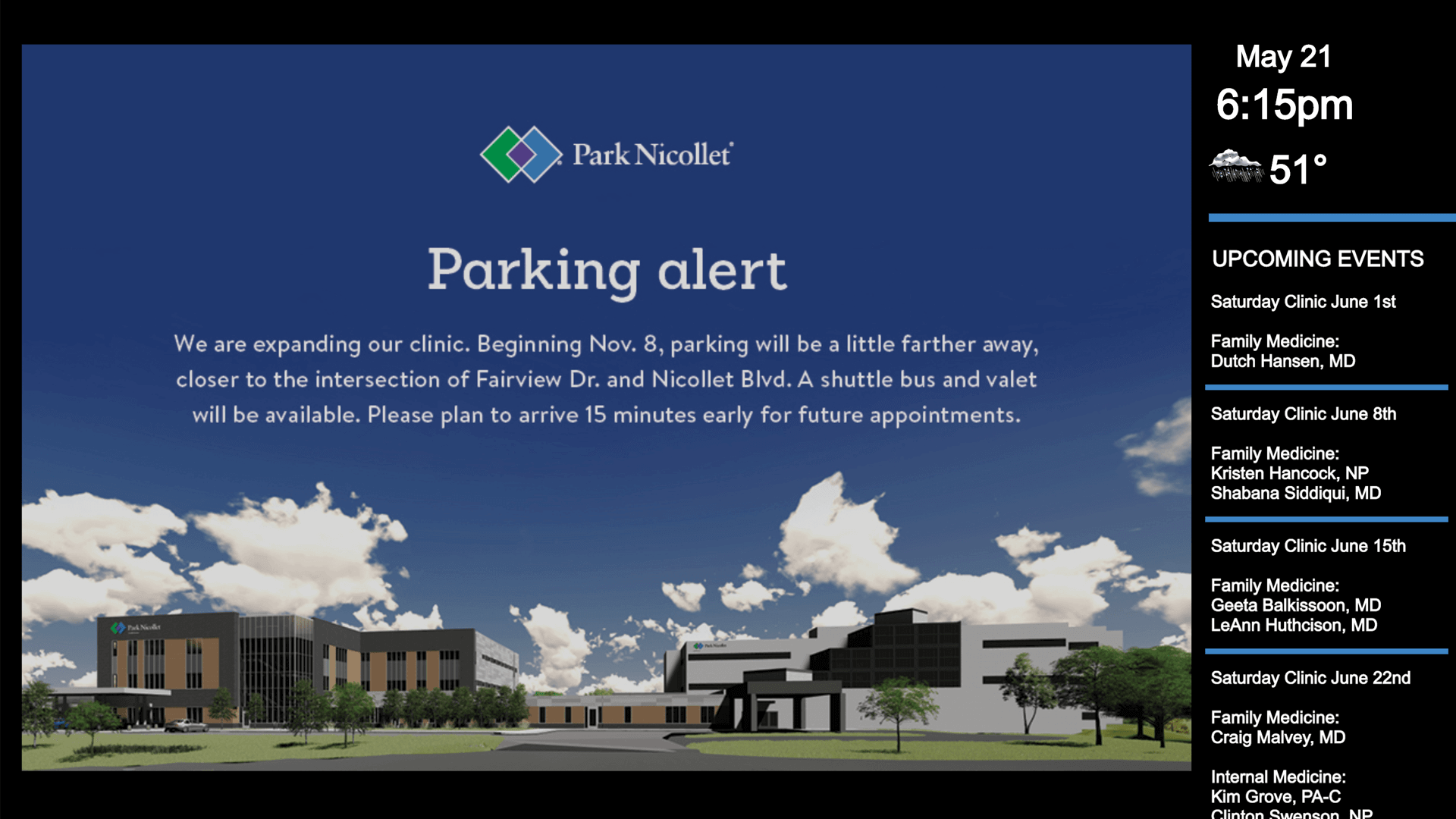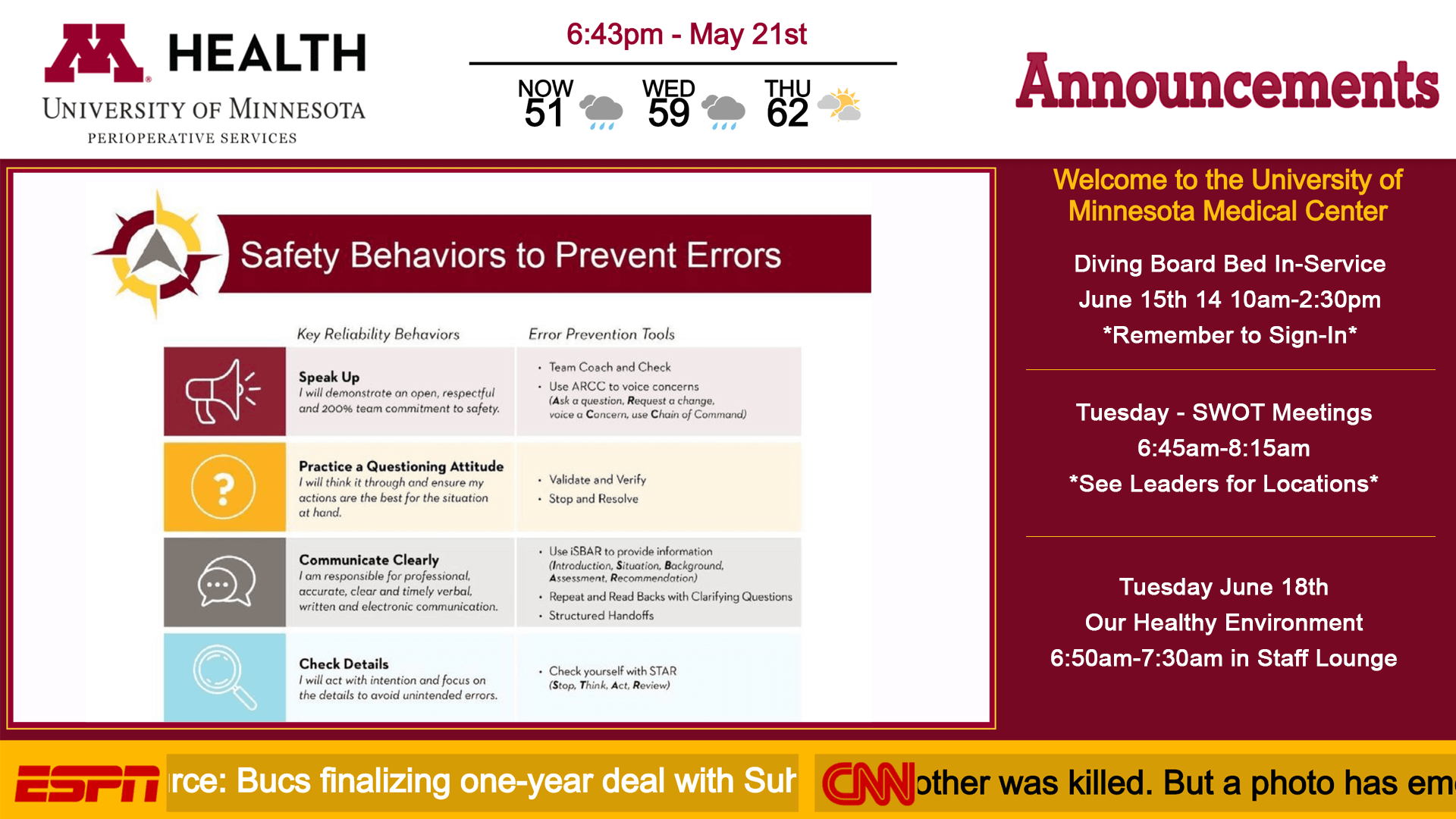 University of Minnesota Health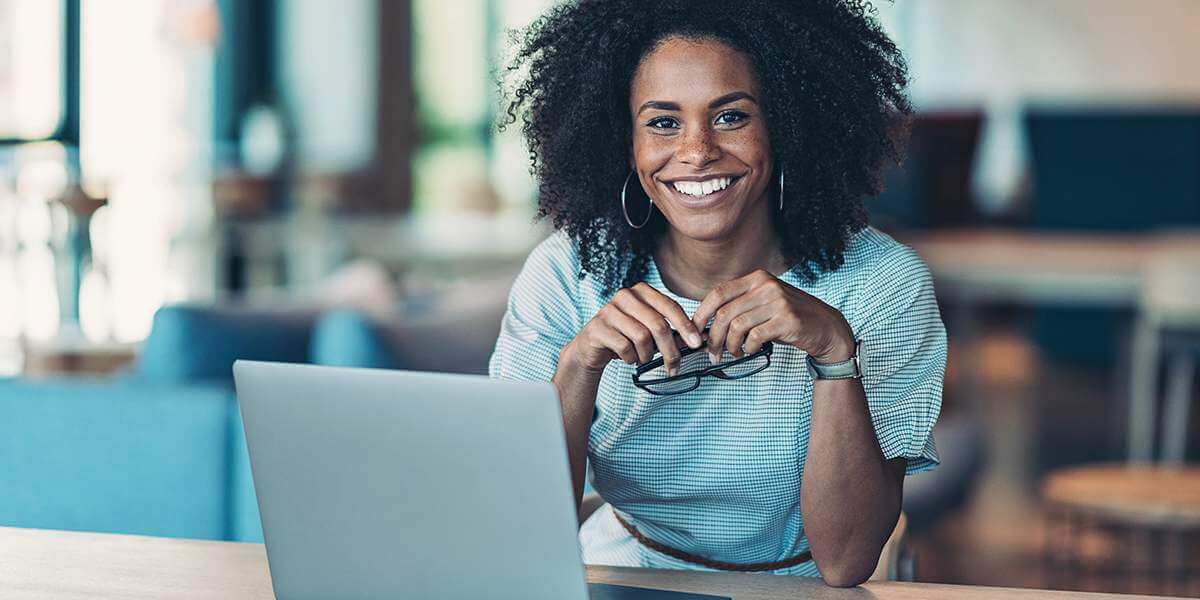 Slide 1

Digital Signage solutions
Our team is ready to deliver easy-to-use digital signage solutions to your business. With dedicated support teams and powerful design tools, anyone from any skill level can design professional-looking designs in minutes!