Government Digital Signage Templates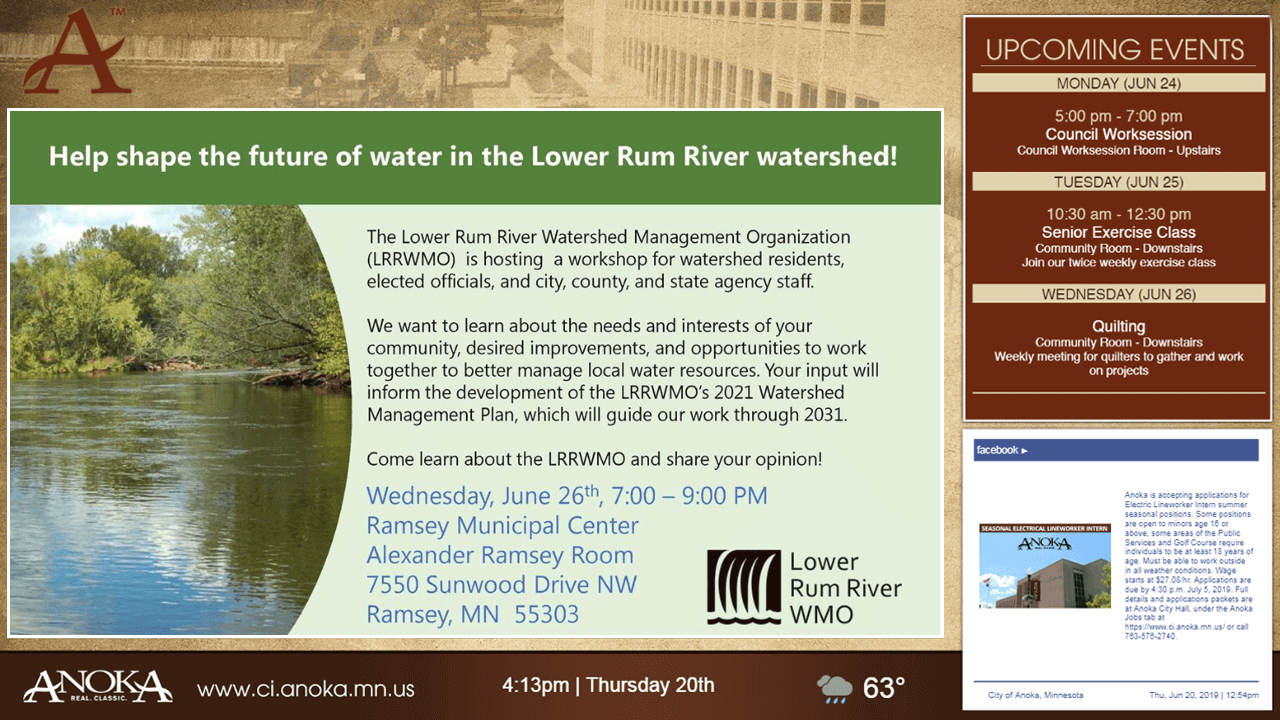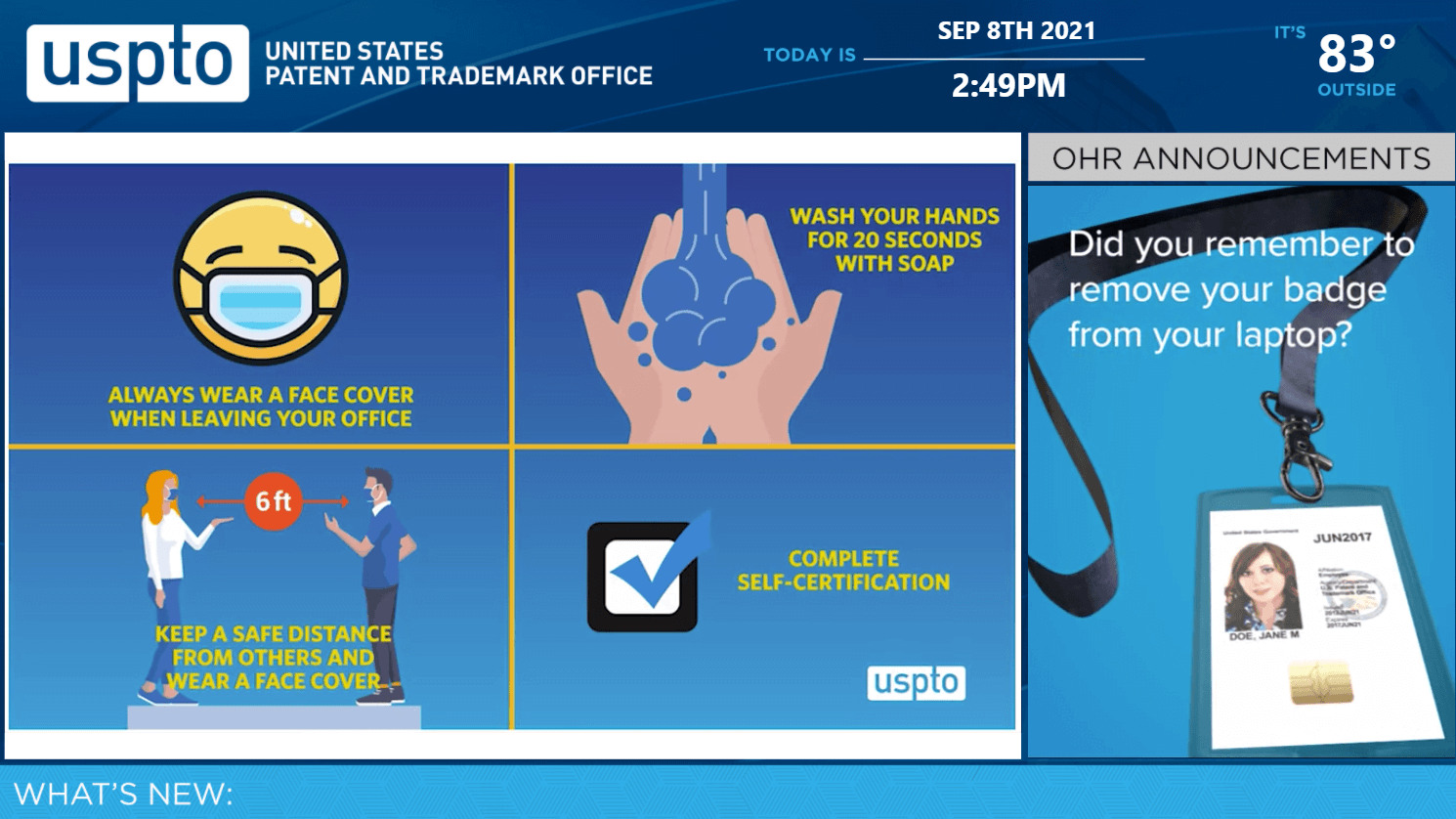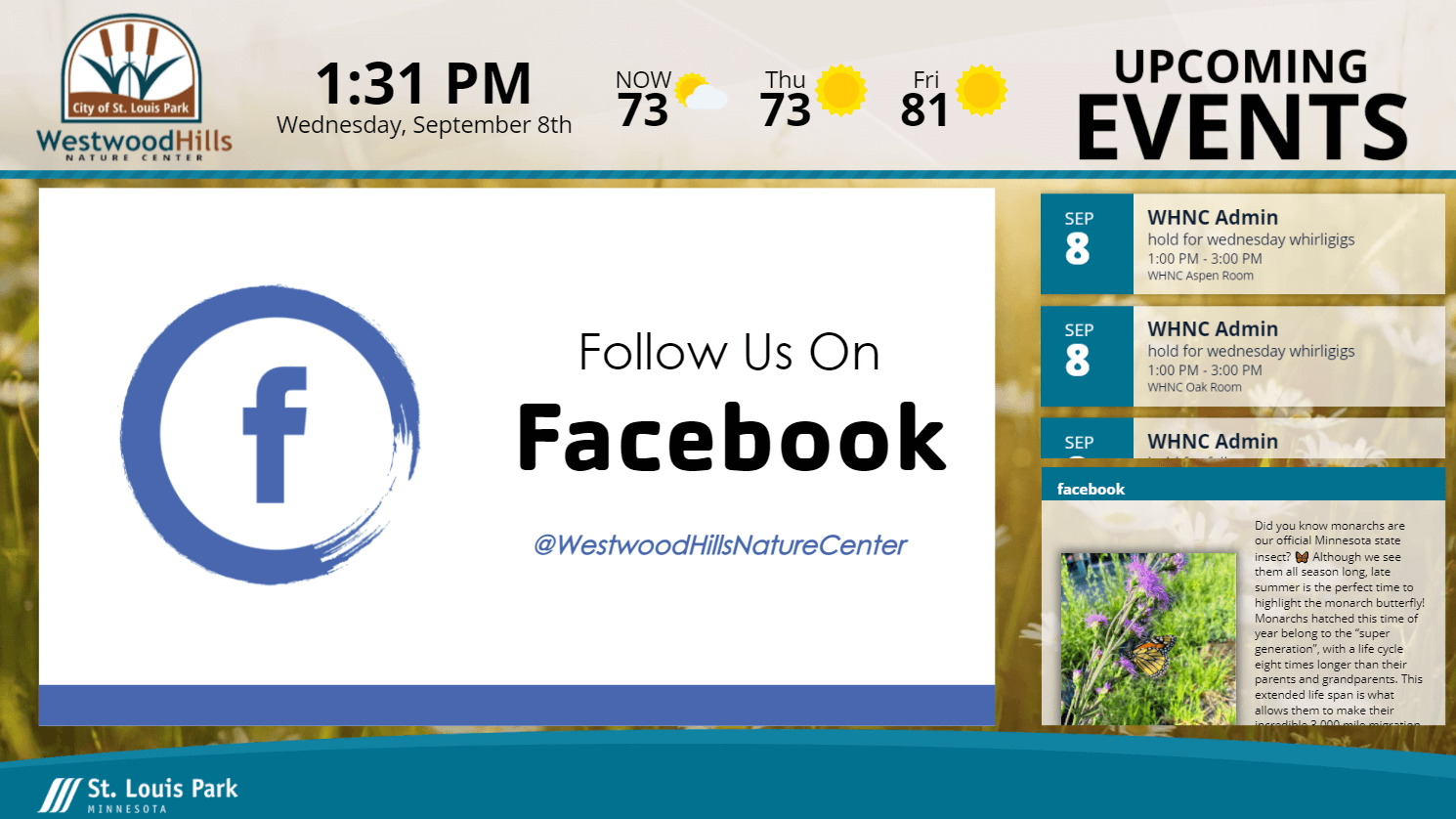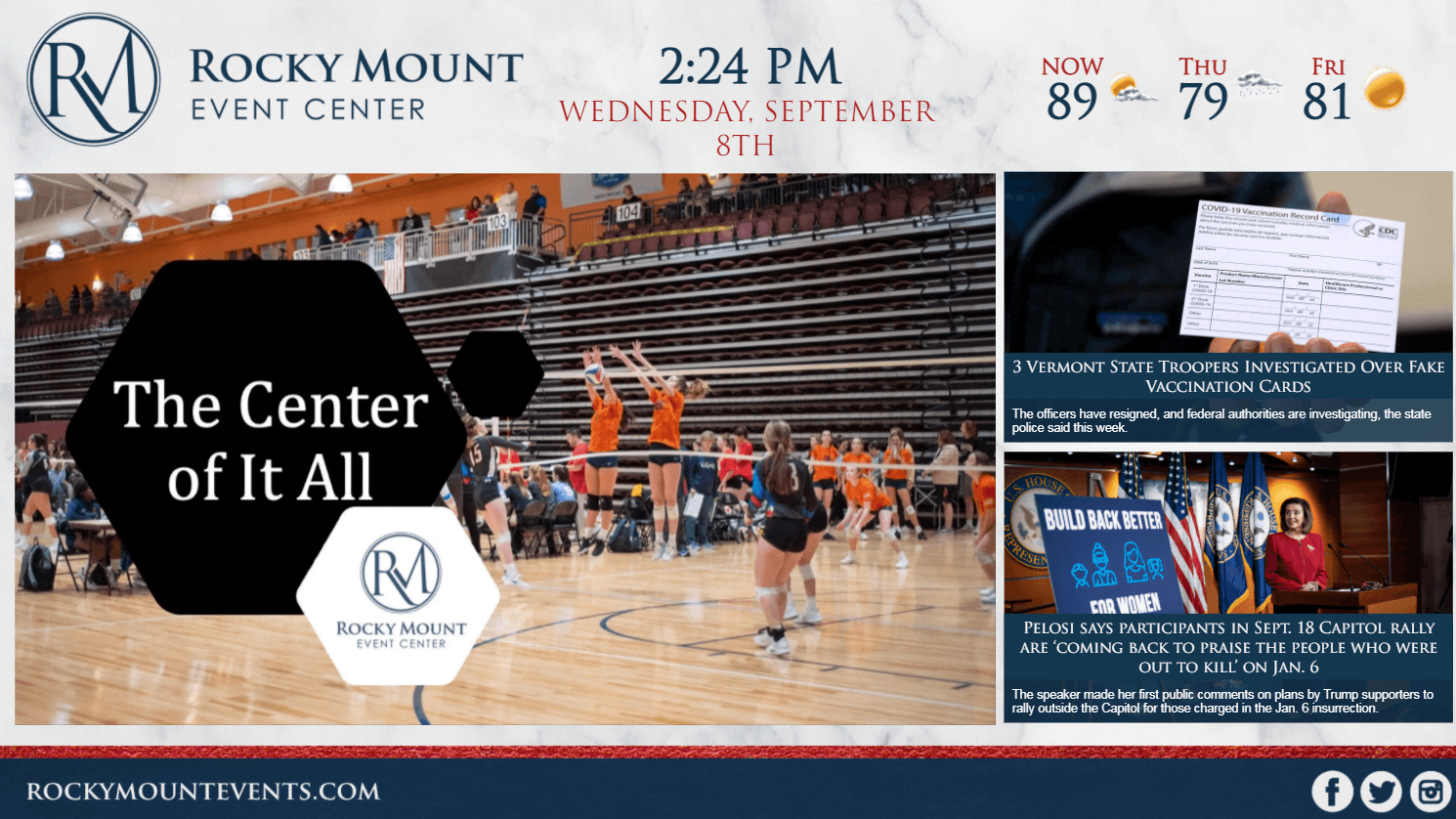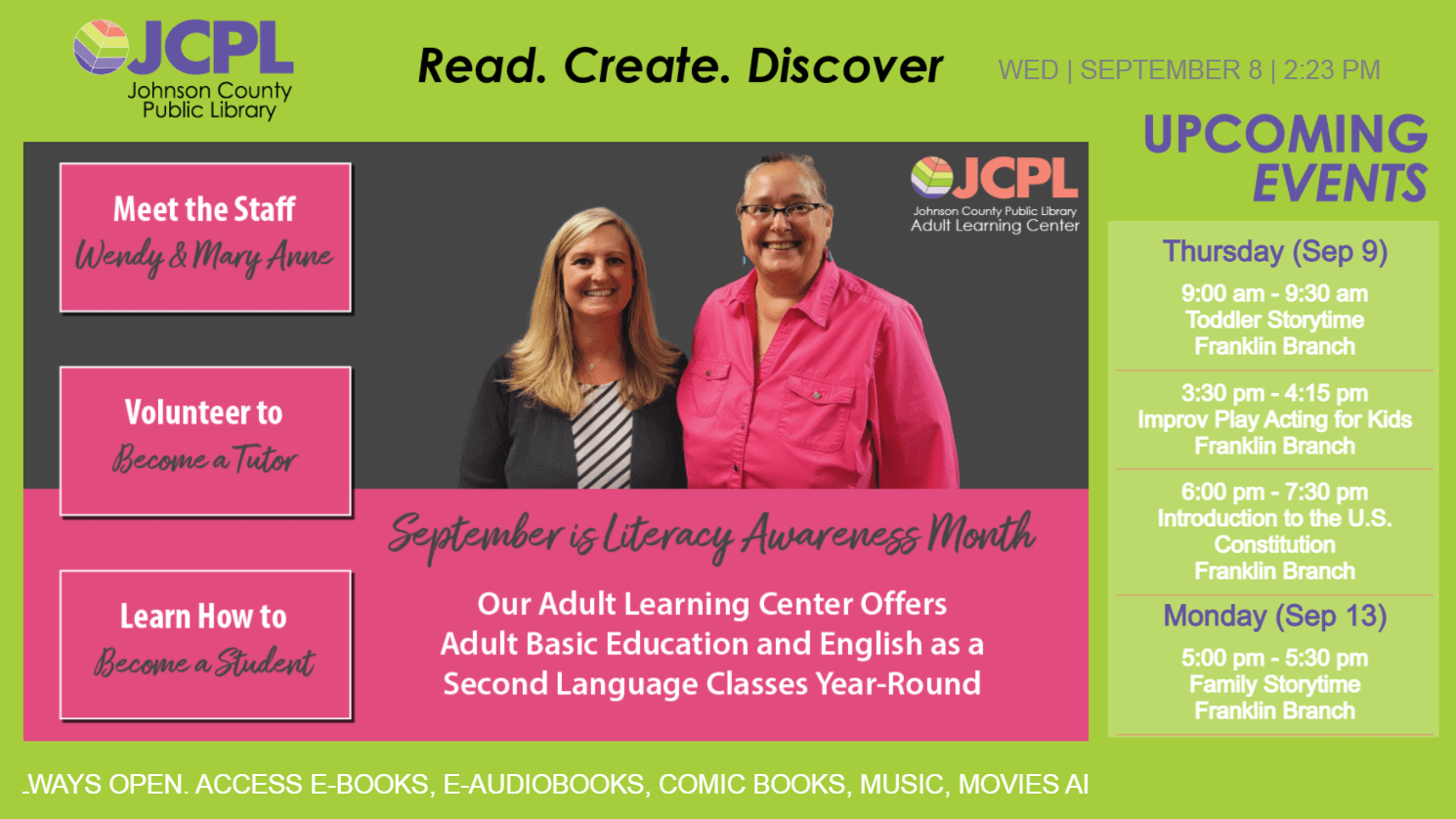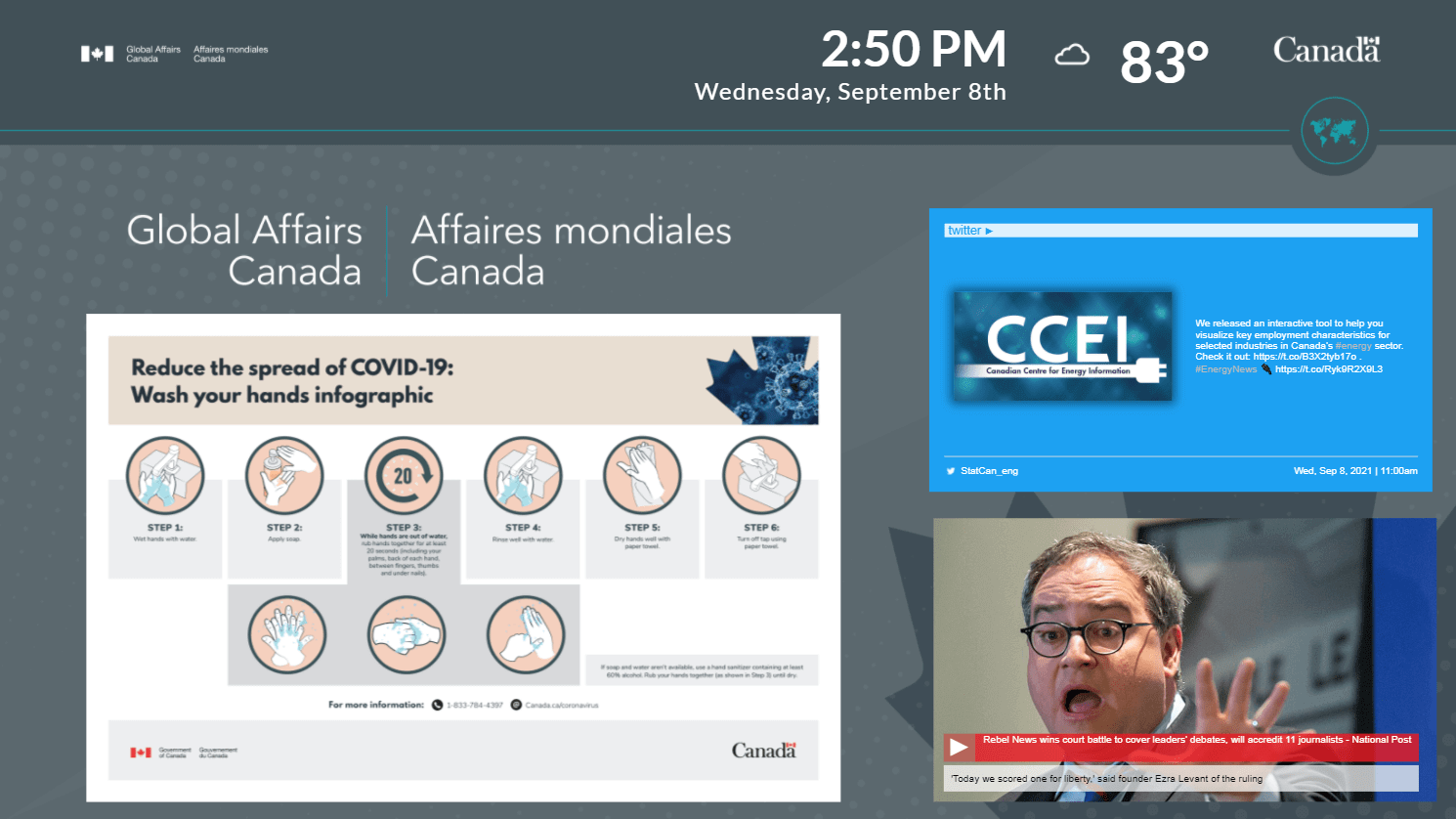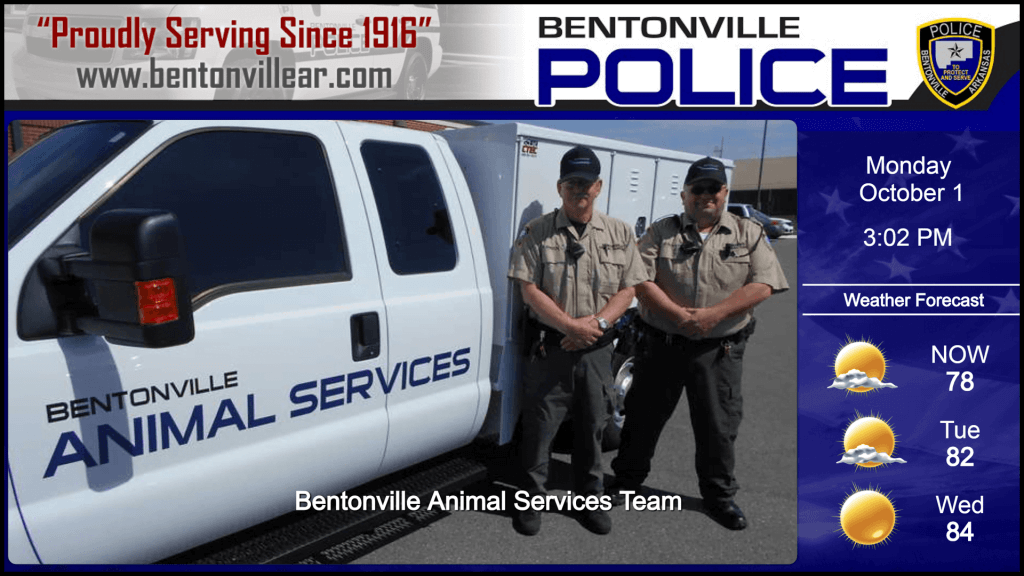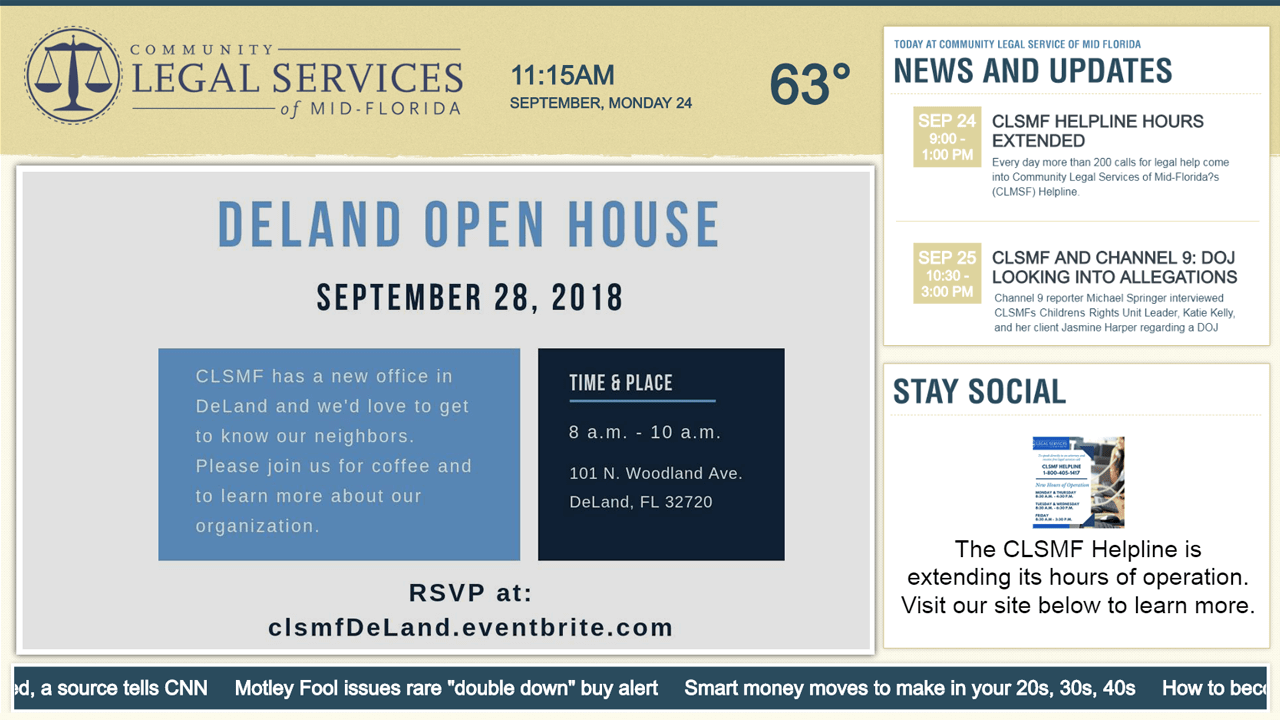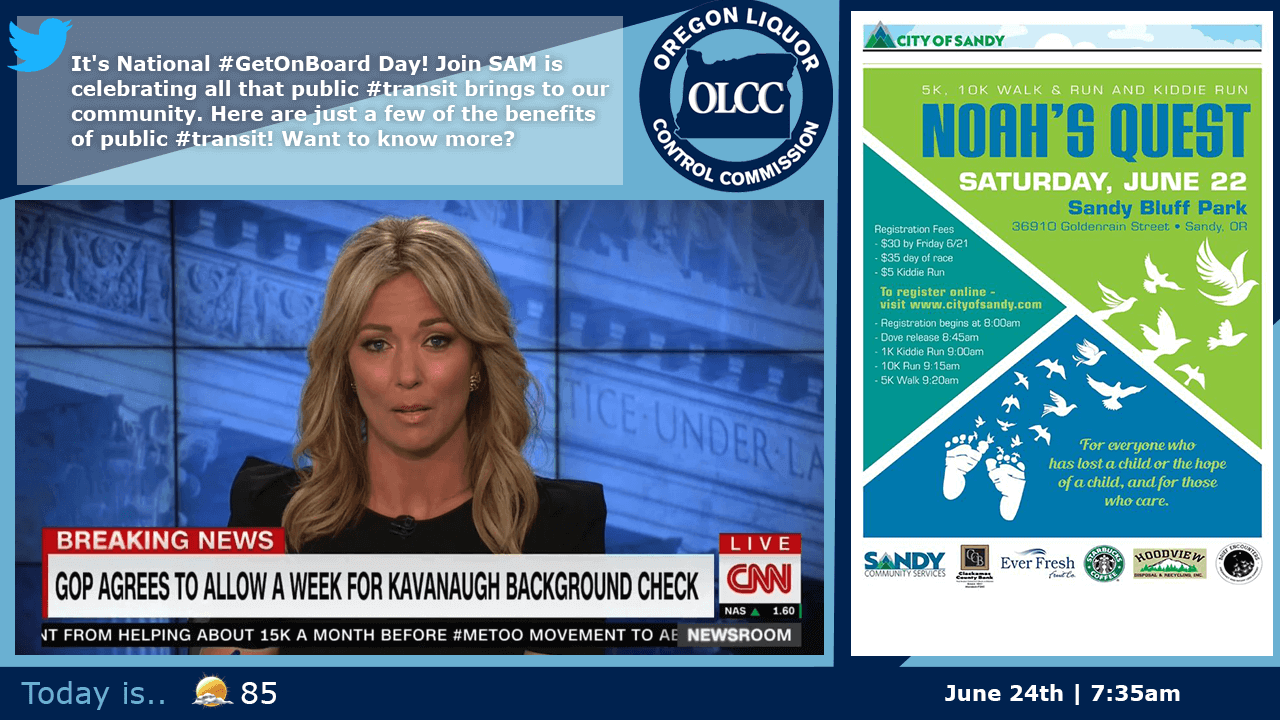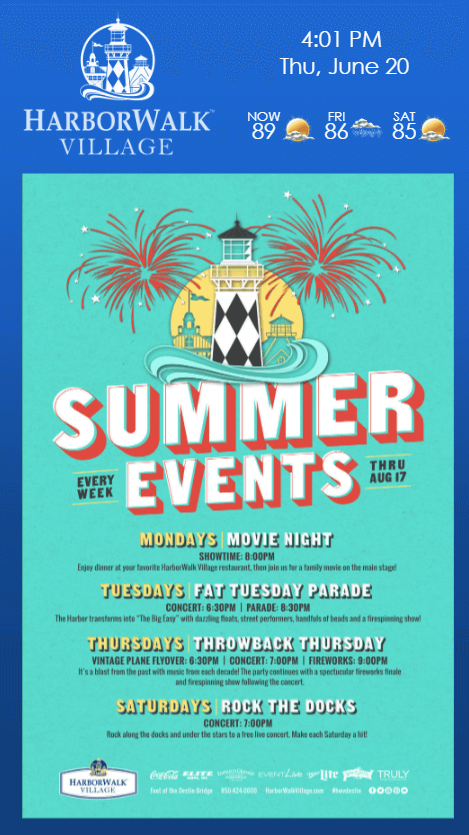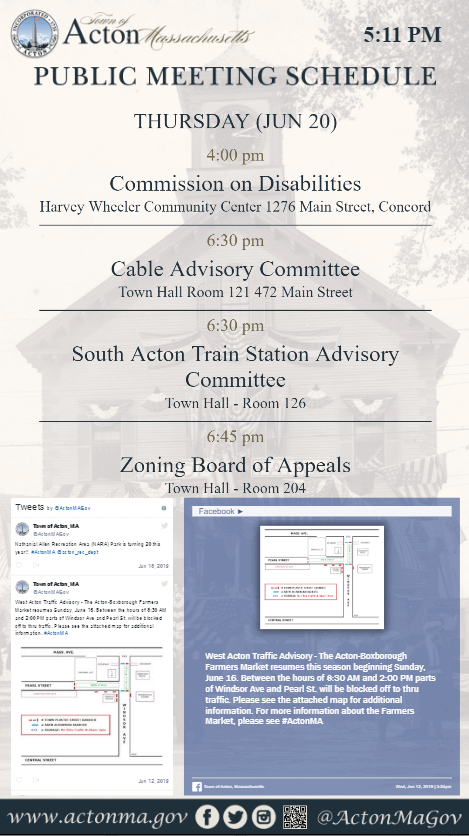 Westwood Hill Nature Center
Johnson County Public Library
Community Legal Services of Mid Florida
Oregon Liquor Control Commission
Town Of Action Massachusetts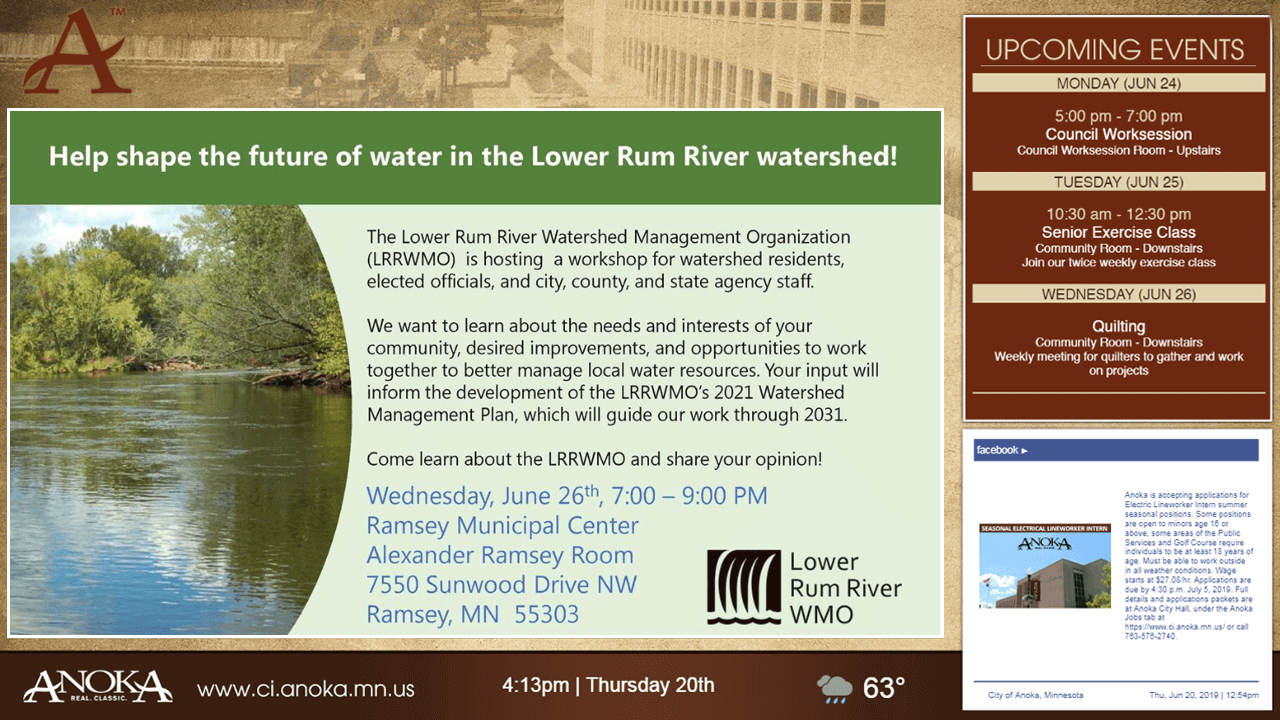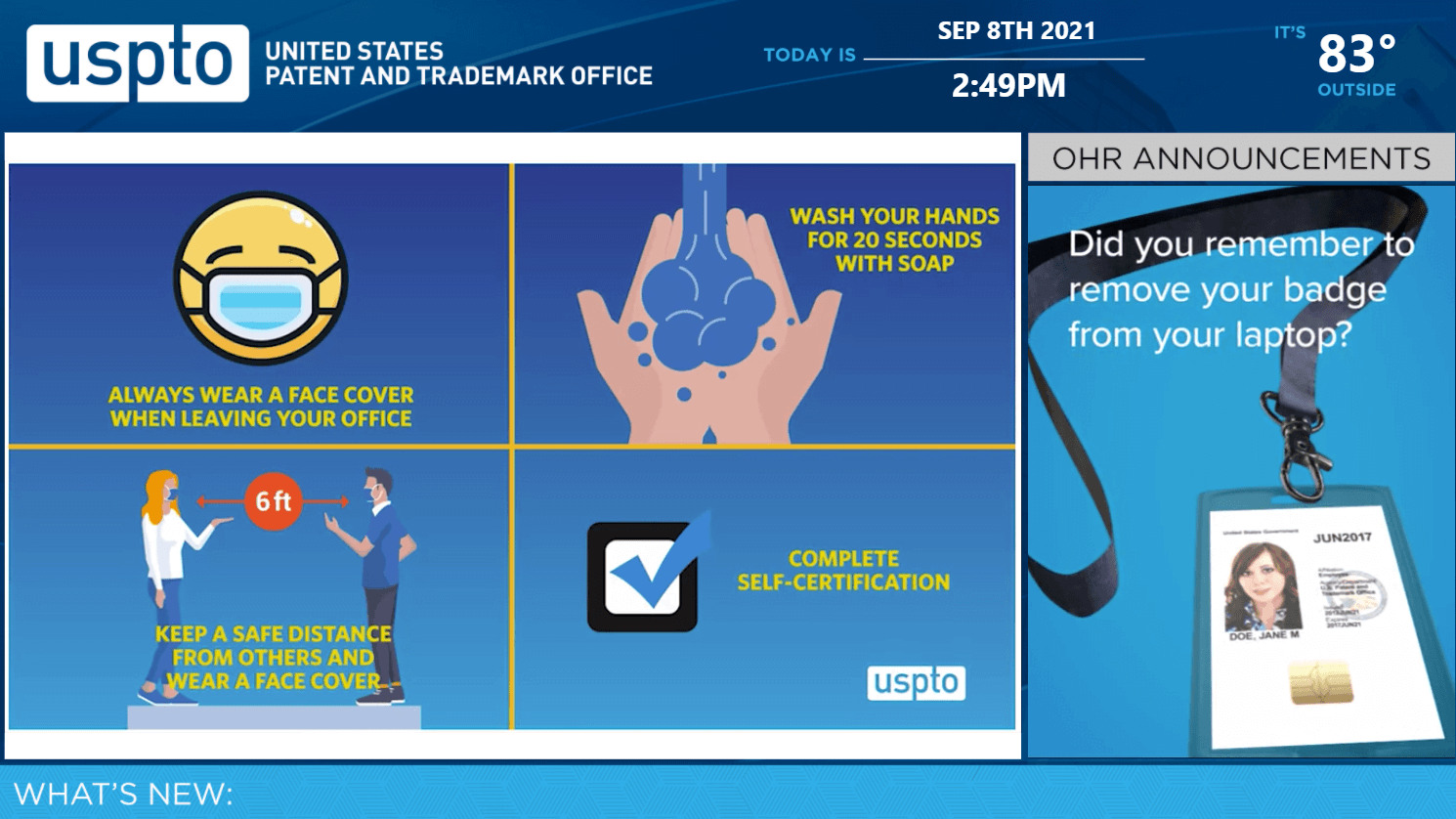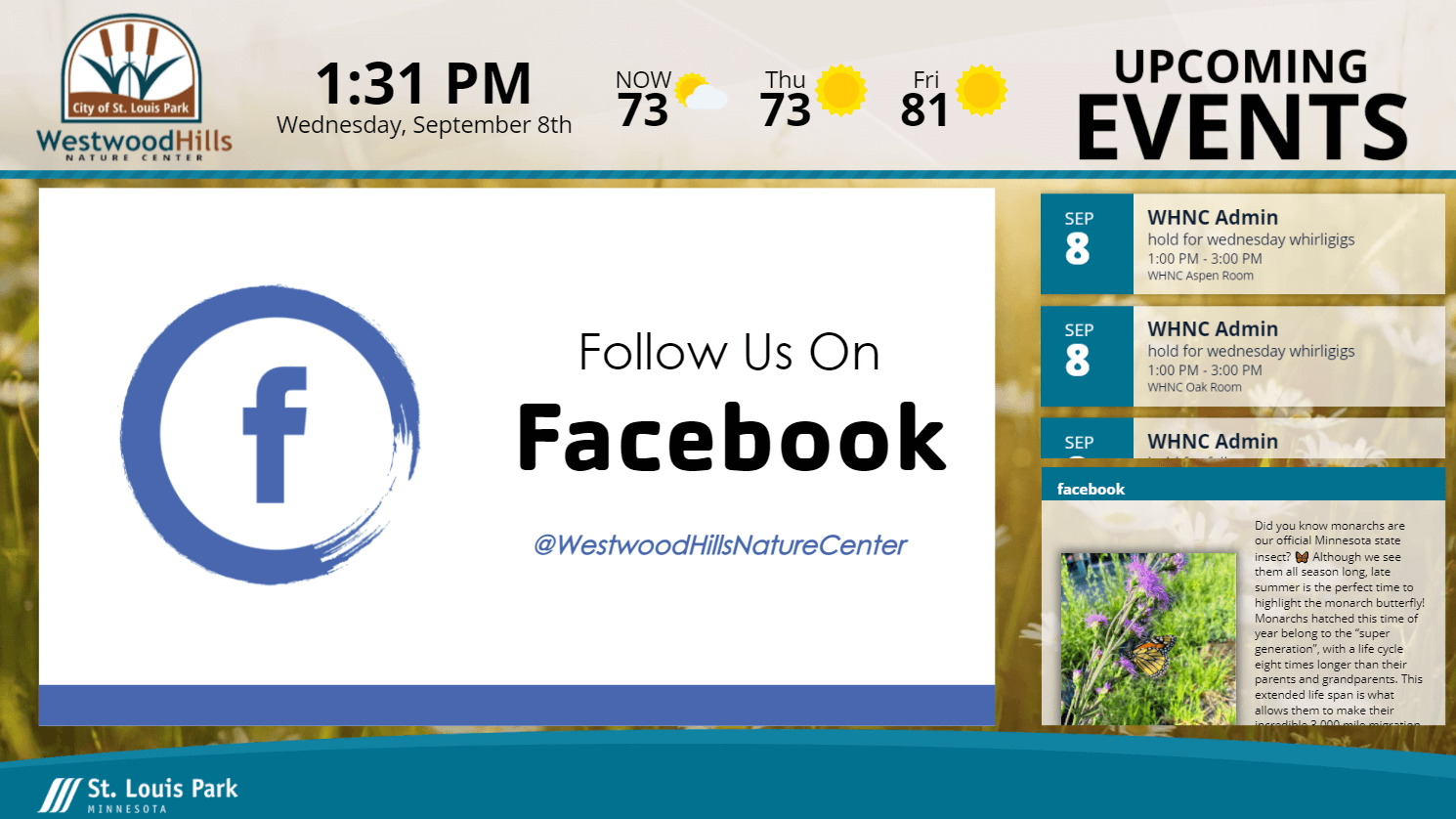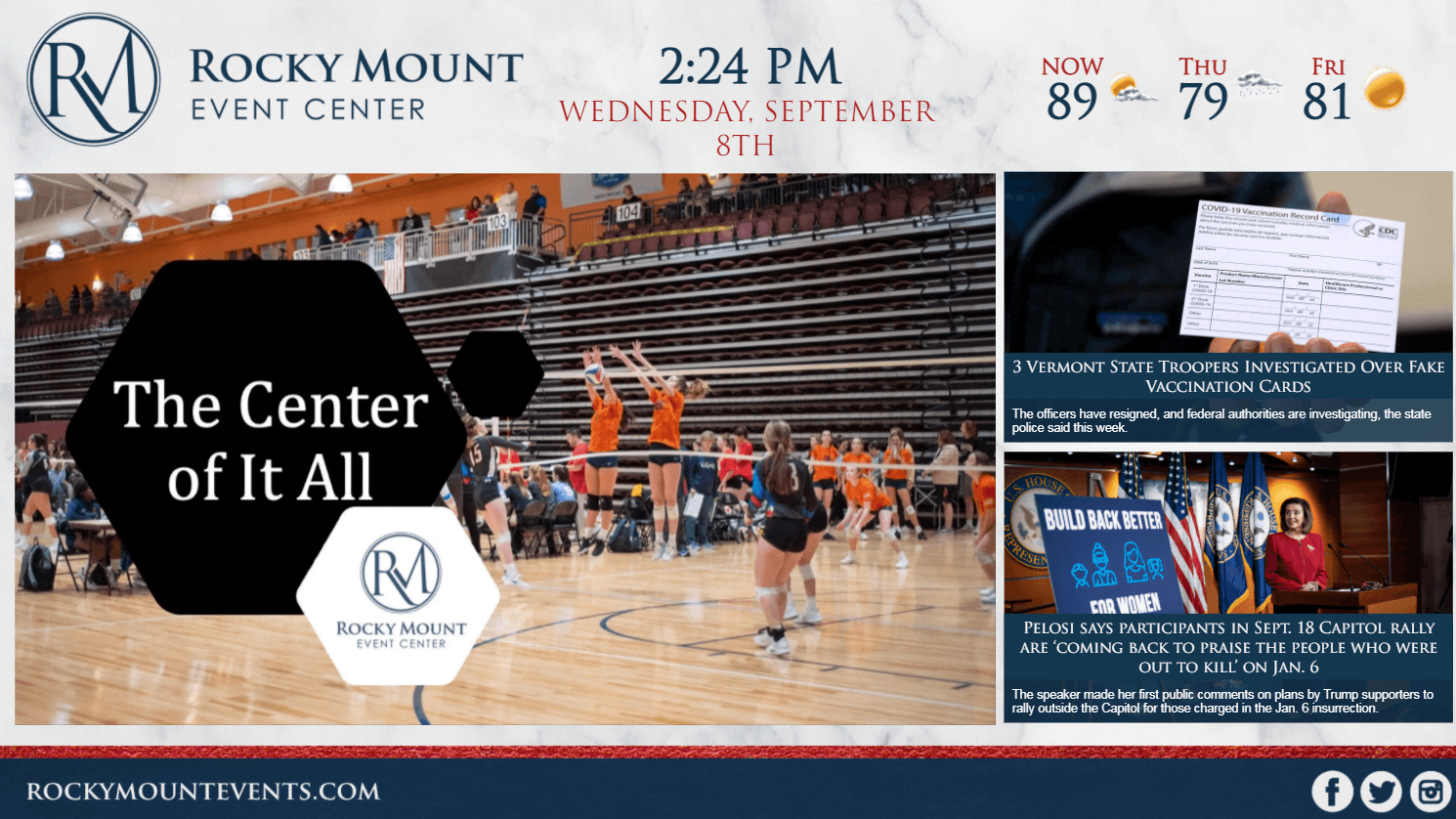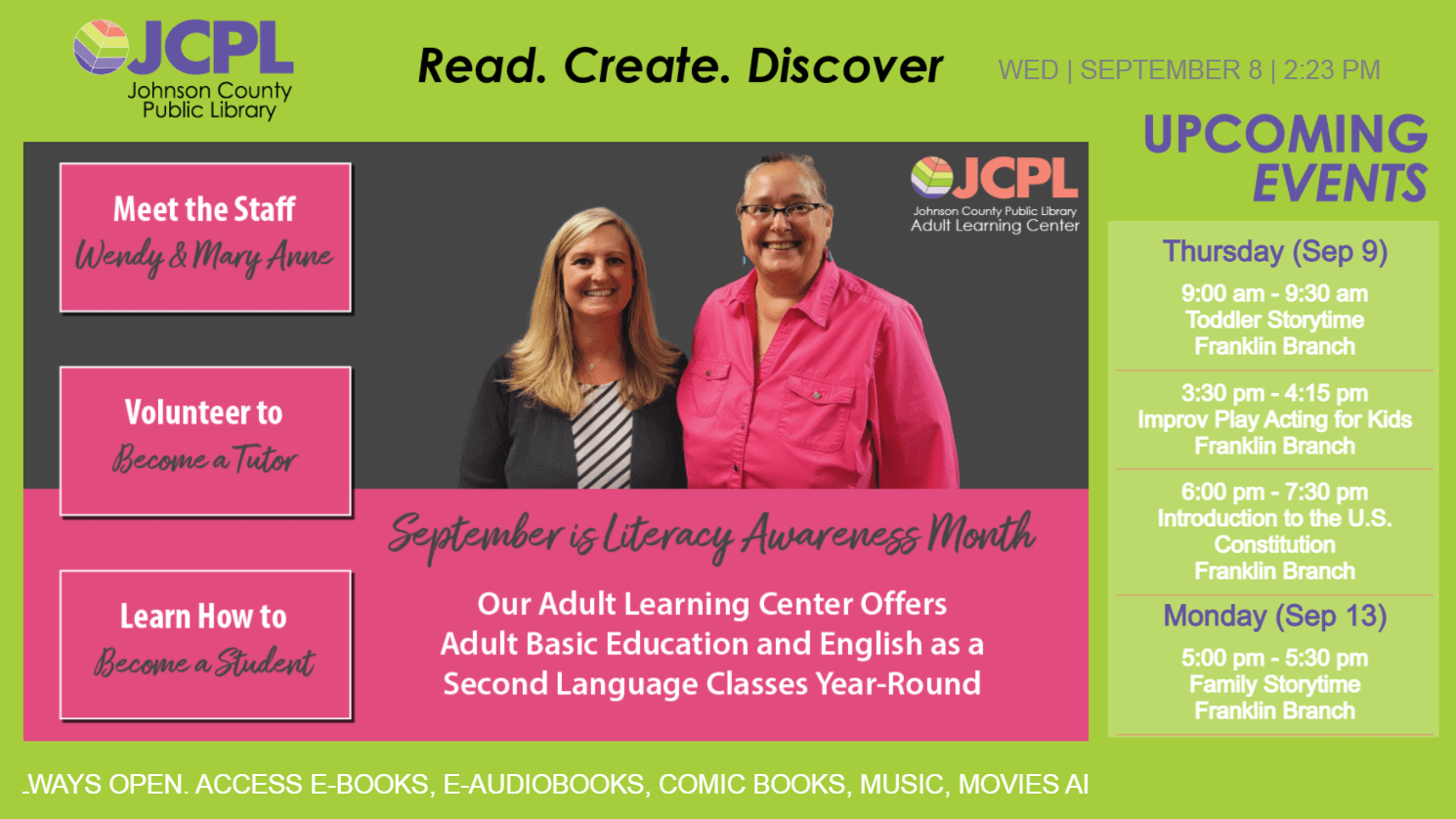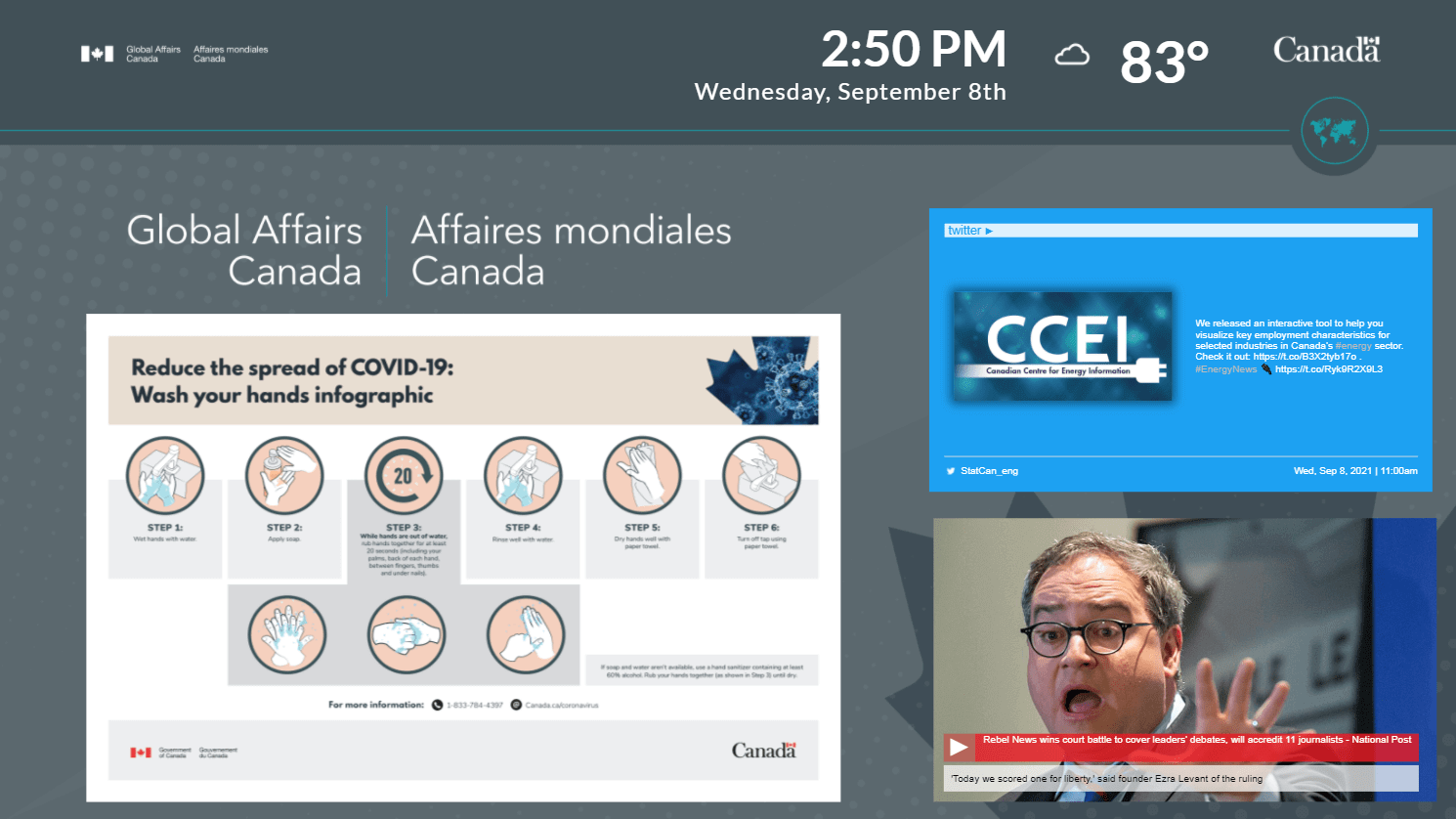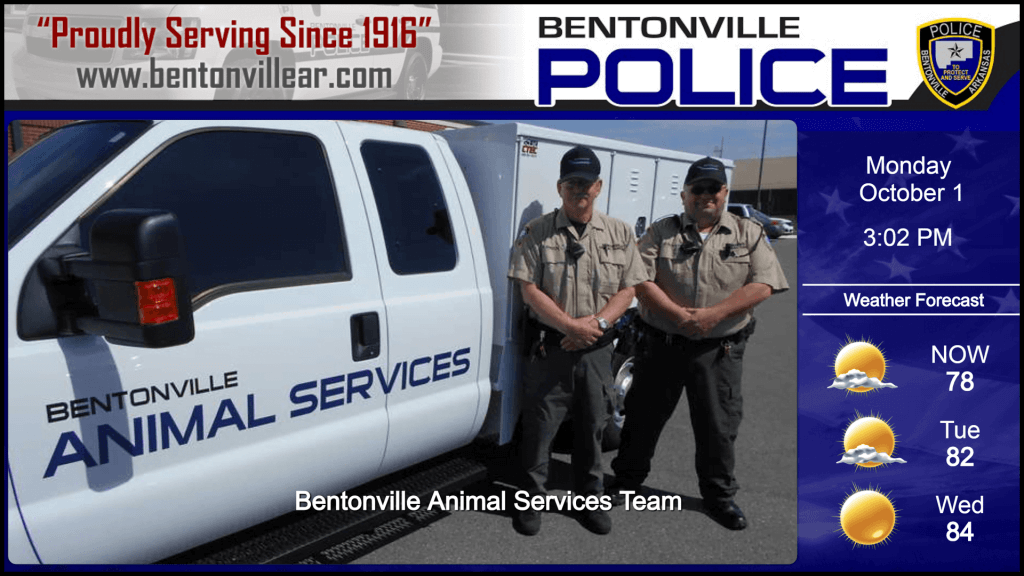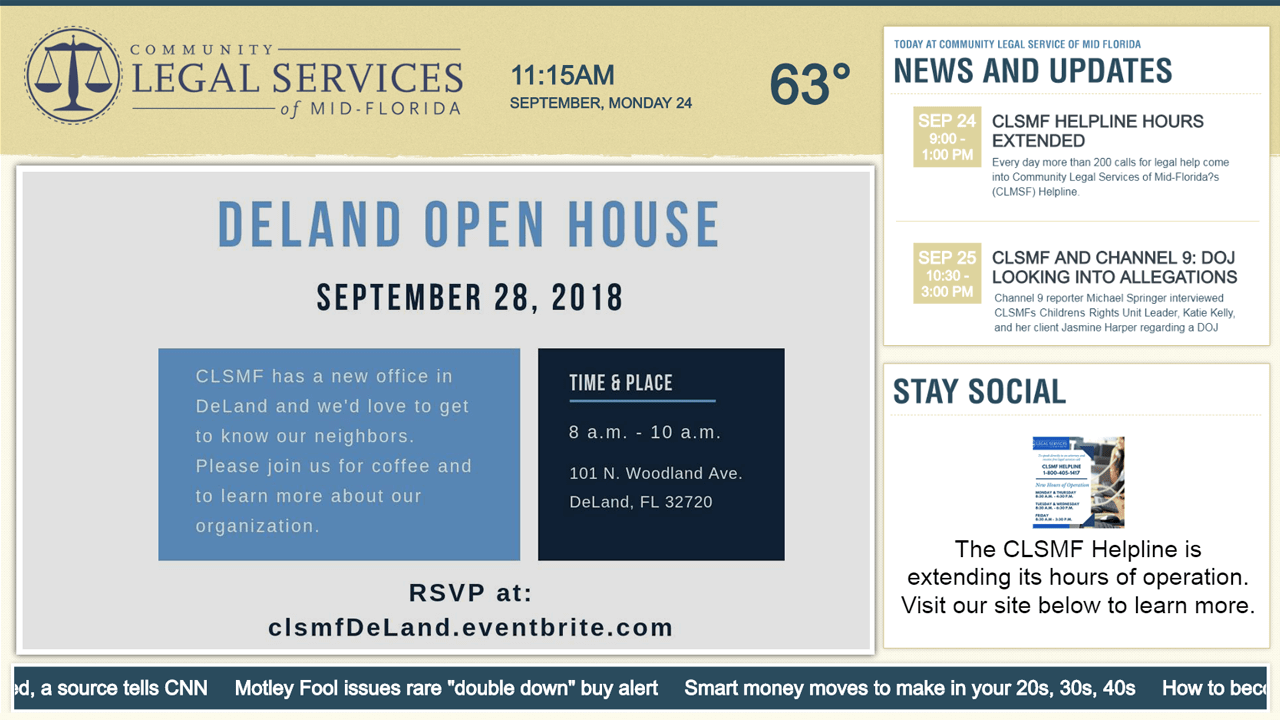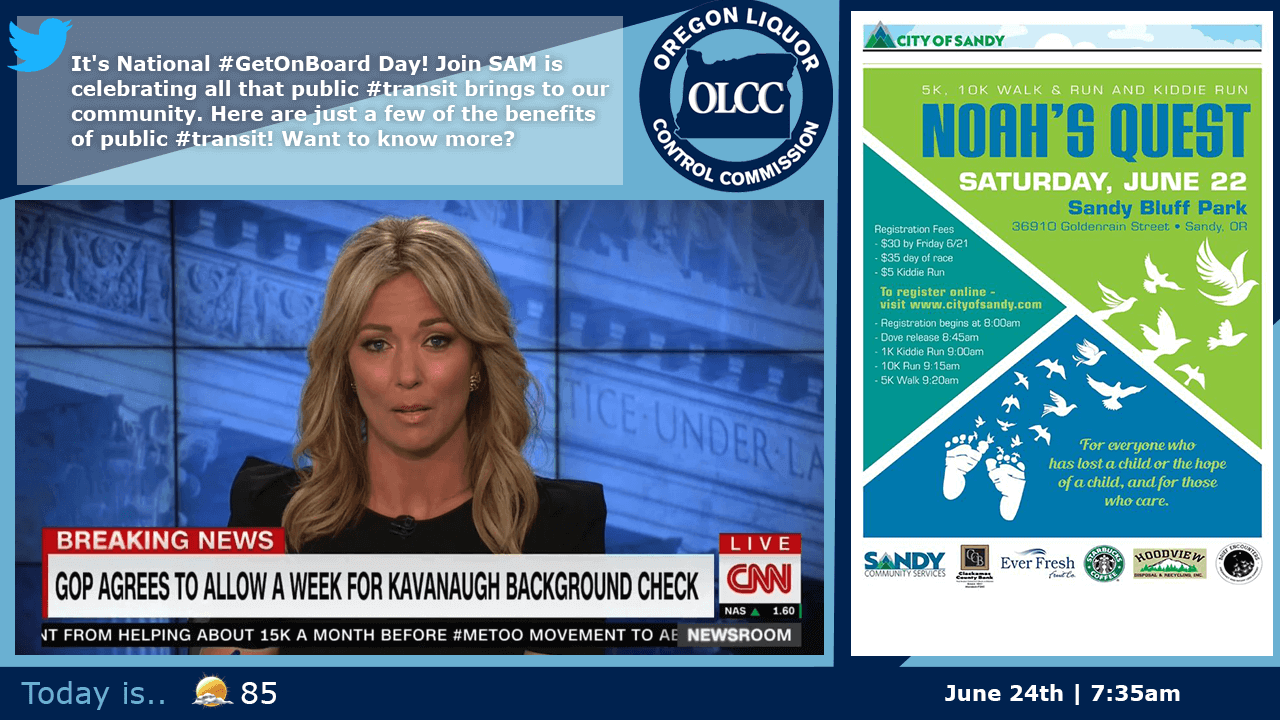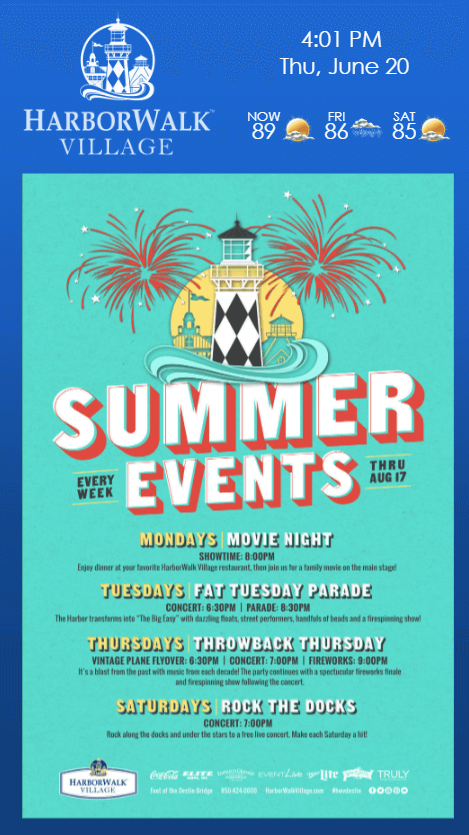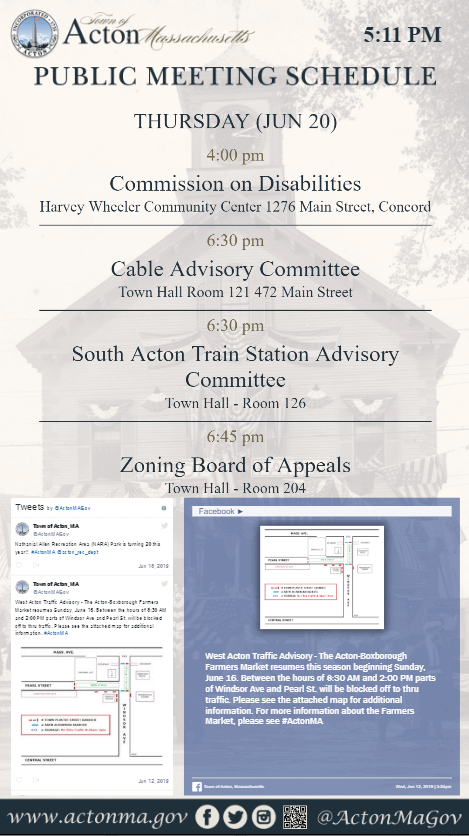 When it comes to creating digital signage templates for the government, it's important to keep in mind the specific needs and goals of your agency. Here are some ideas for government digital signage templates:
Public Information: Use a template that prominently displays your agency's logo, contact information, and hours of operation. Include relevant details about your agency's services, such as eligibility requirements or deadlines.
Emergency Alerts: Create a template that clearly displays emergency alerts in bold text. Include instructions for what action the public should take, such as seeking shelter or evacuating.
Wayfinding: For digital signage that will be used for wayfinding, use a map as the main visual element. Include clear instructions for how to get to different locations within the building, as well as any other relevant information, such as parking or restroom locations.
Public Safety: Use a template that prominently displays safety instructions or tips. Use simple graphics or icons to make the information easy to understand. Include contact information for emergency services, such as police or fire departments.
Event Promotion: If your government agency is promoting an event, use a template that includes the event's name, date, and location. Include any relevant details about the event, such as speakers or activities. Use eye-catching graphics or images to attract attention.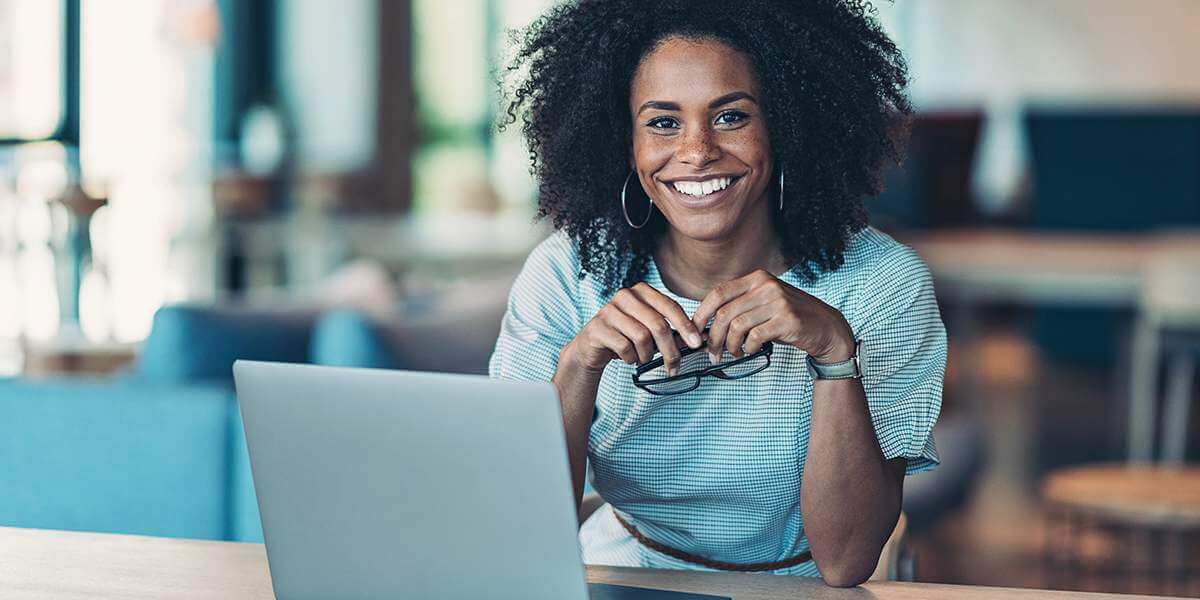 Digital Signage solutions
Our team is ready to deliver easy-to-use digital signage solutions to your business. With dedicated support teams and powerful design tools, anyone from any skill level can design professional-looking designs in minutes!