Digital Directory Templates
DIGITAL TEMPLATES
DIGITAL
director

Y TEMPLATES

Set up your digital directory using our easy to customizable digital directory templates.

Add your tenant listing, weather feeds, slideshows, and more!

Looking to try it out for yourself? Click here to sign up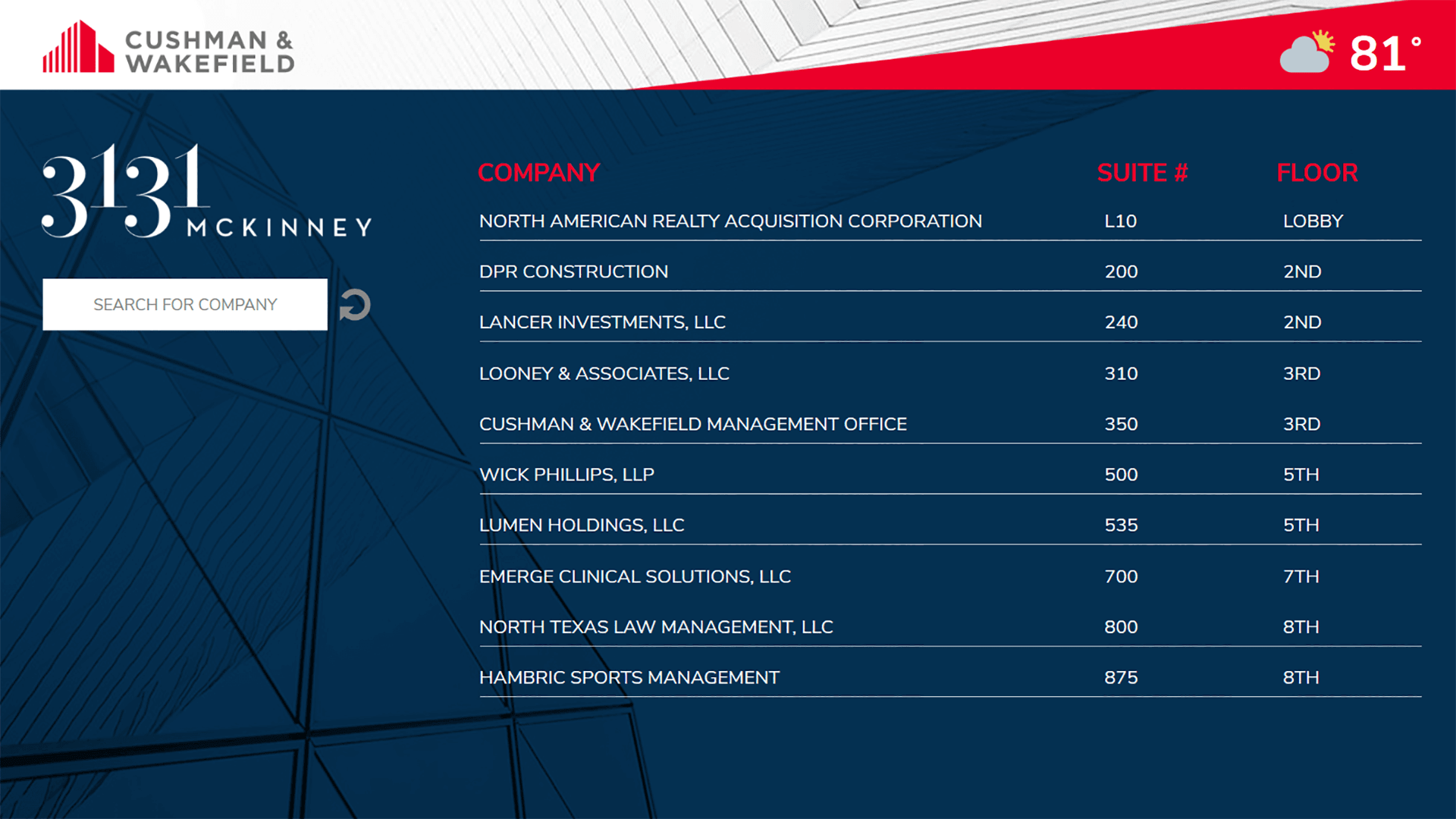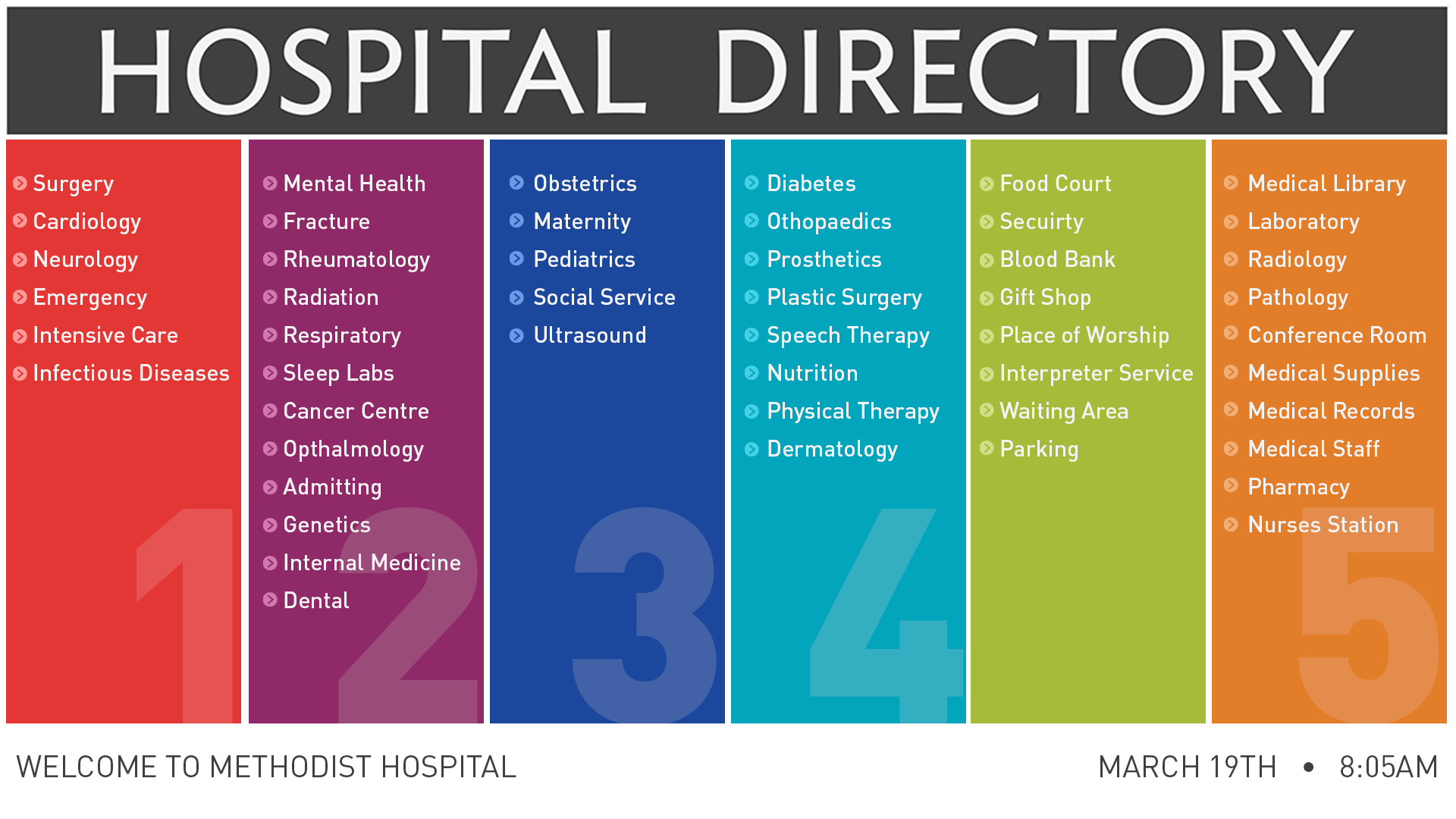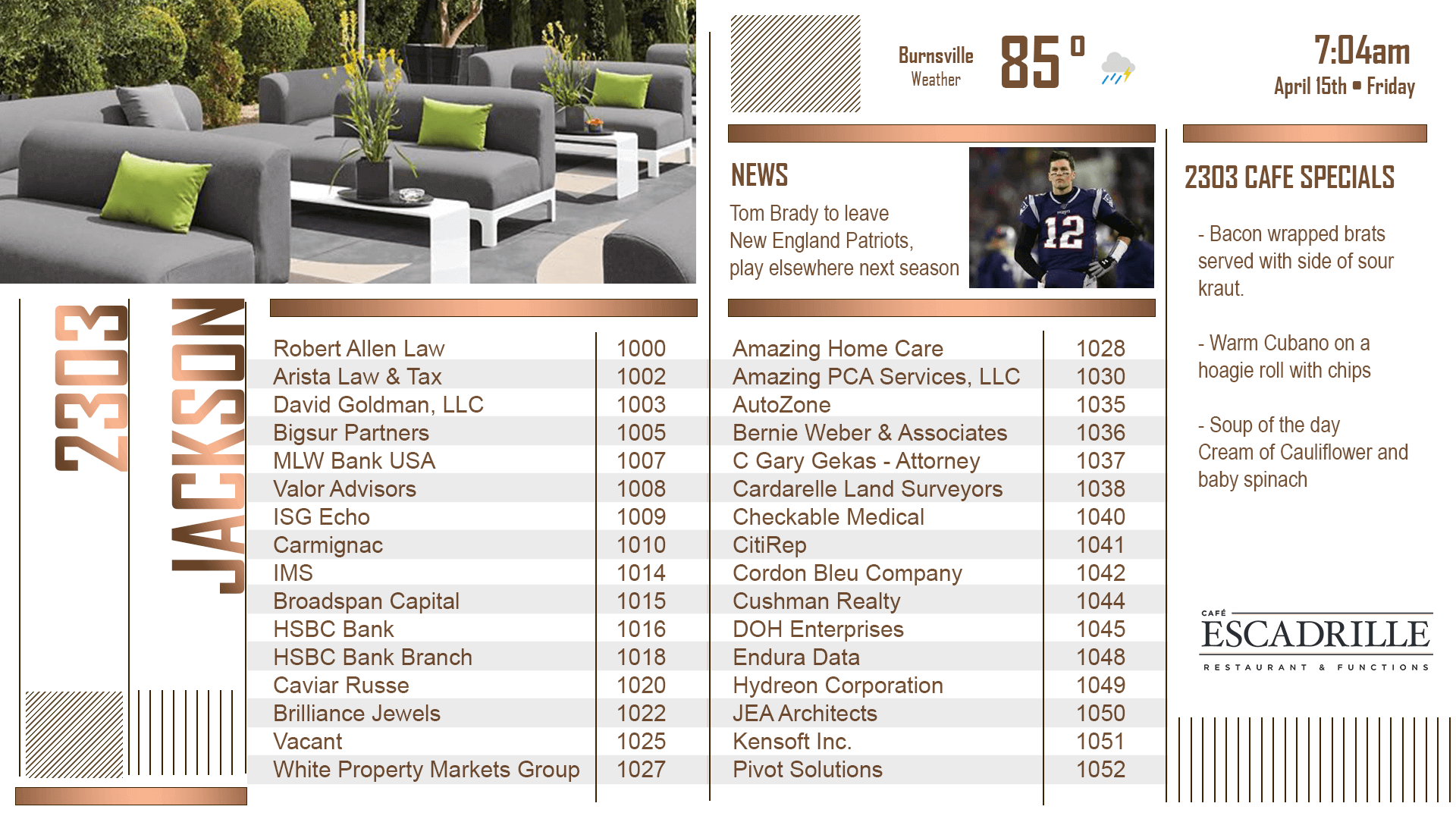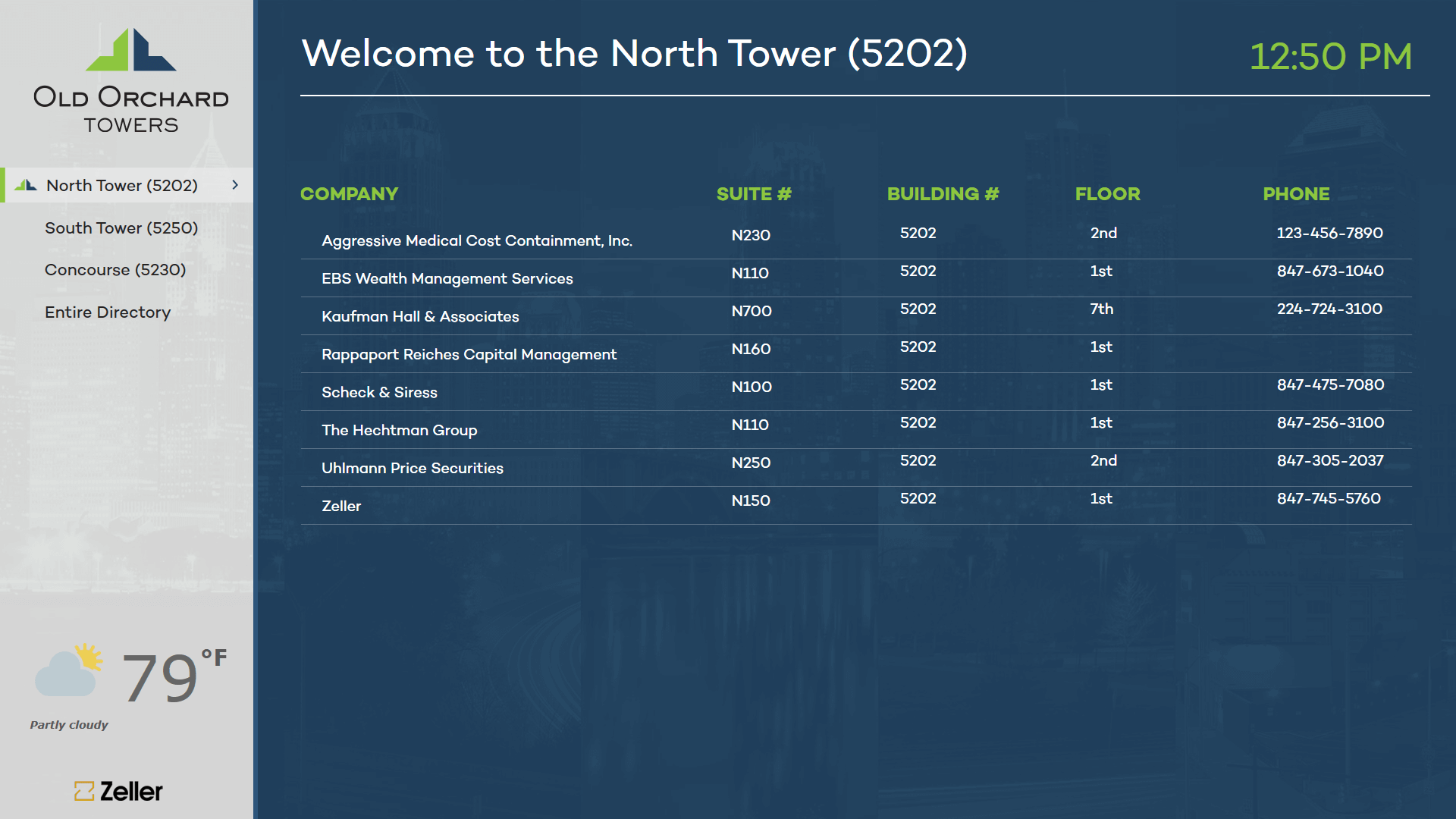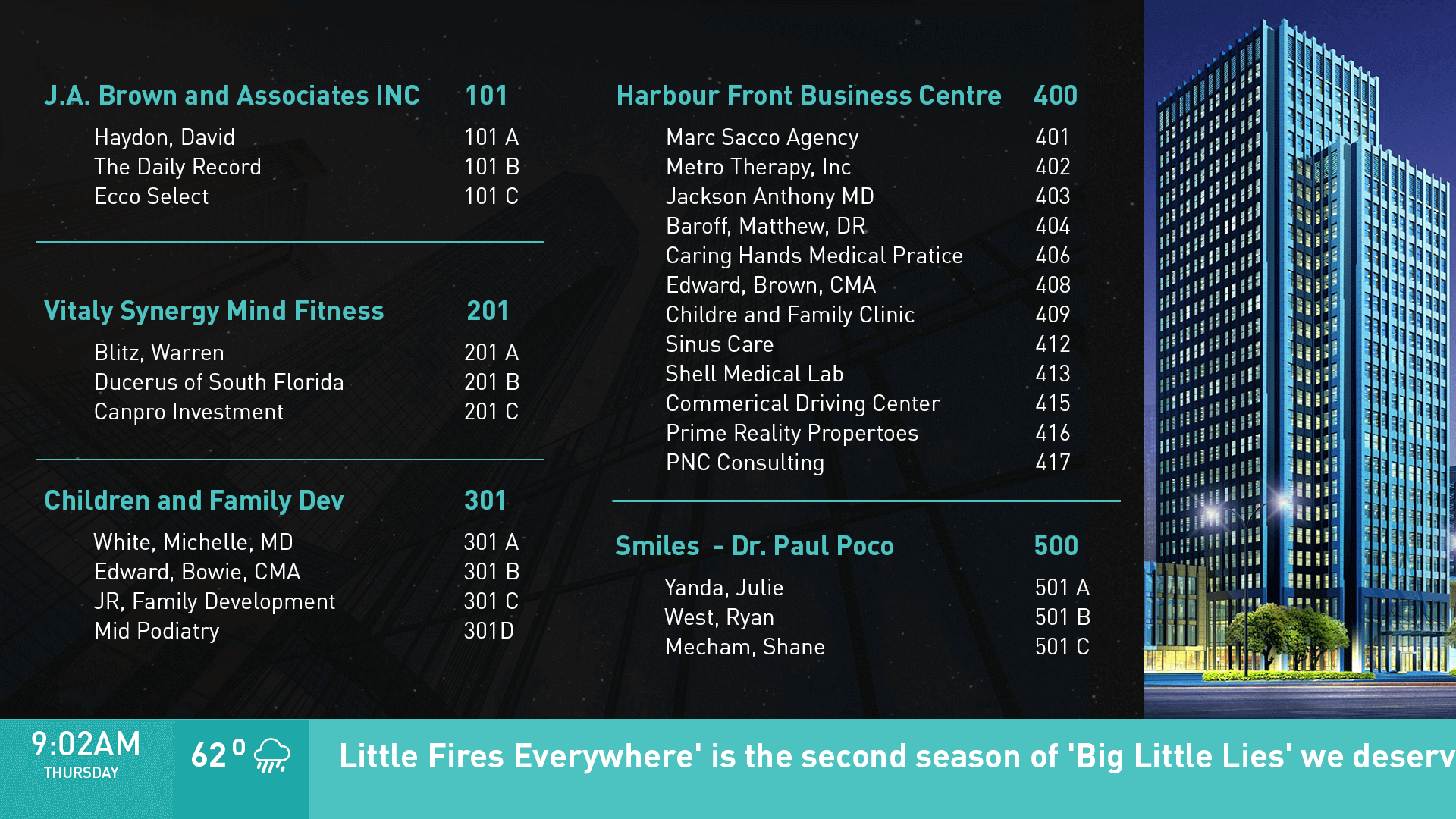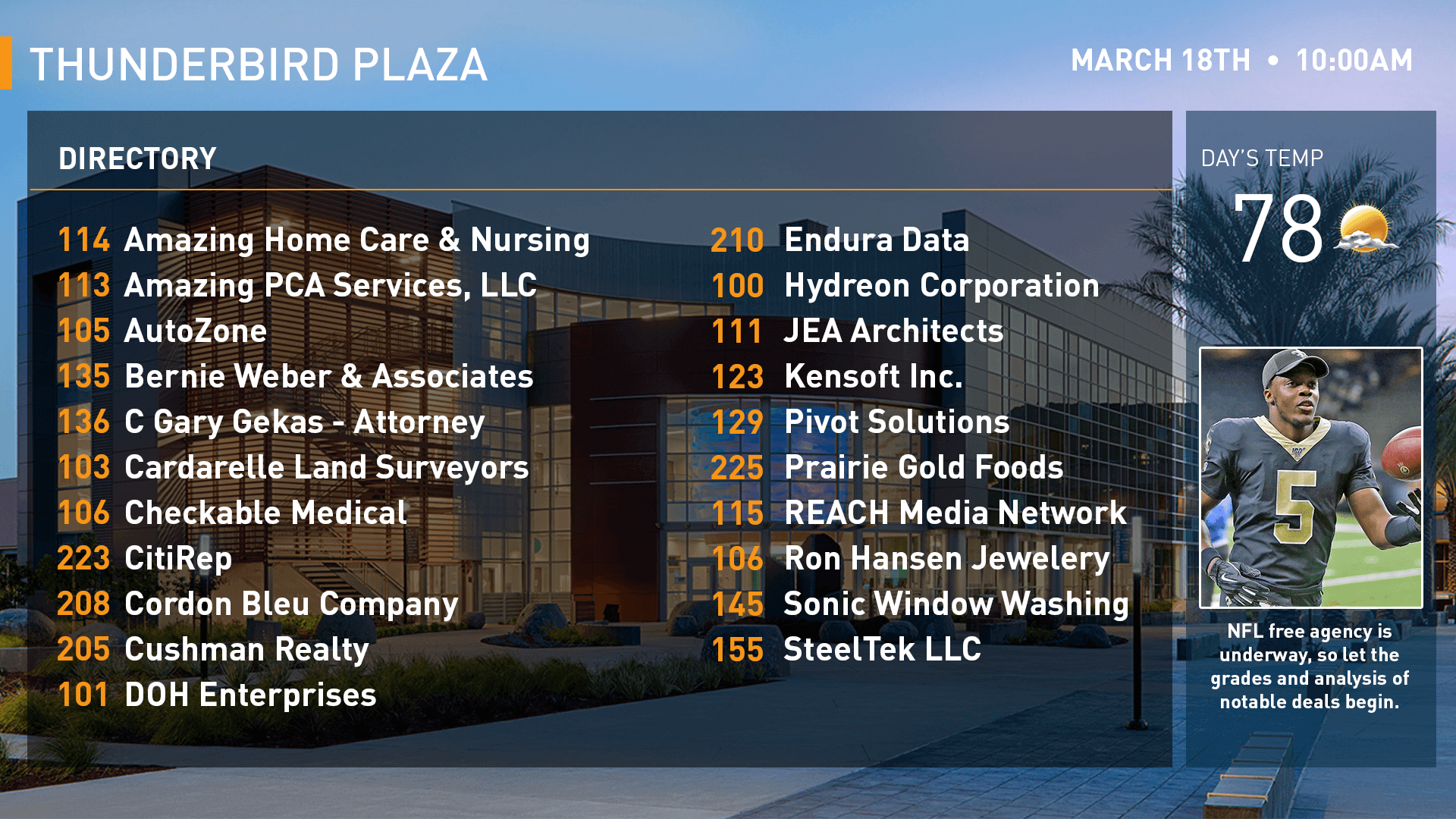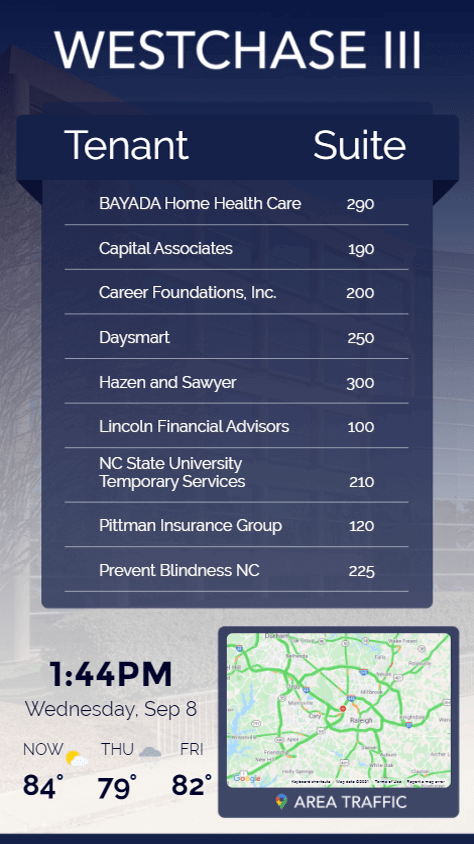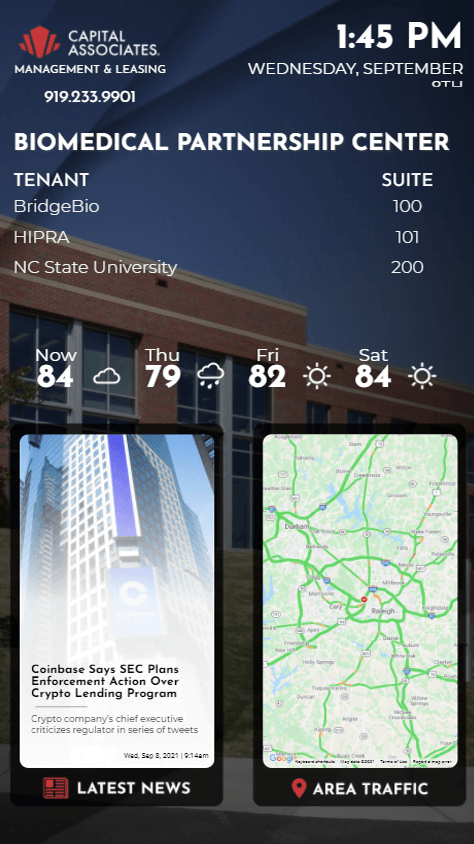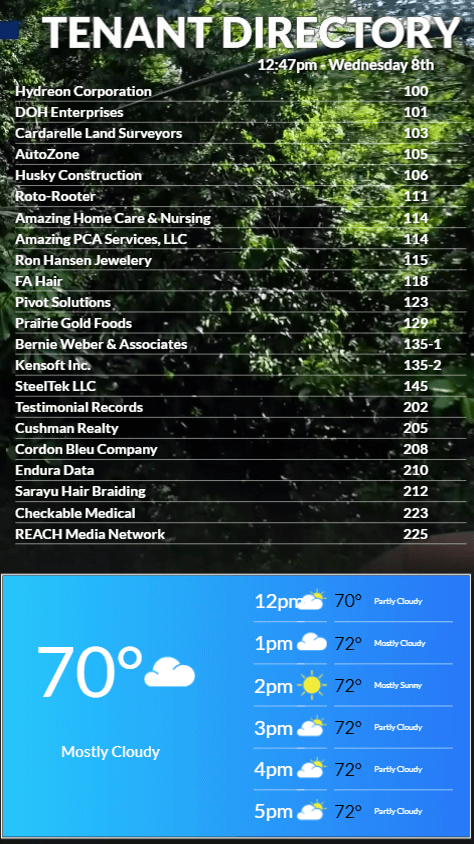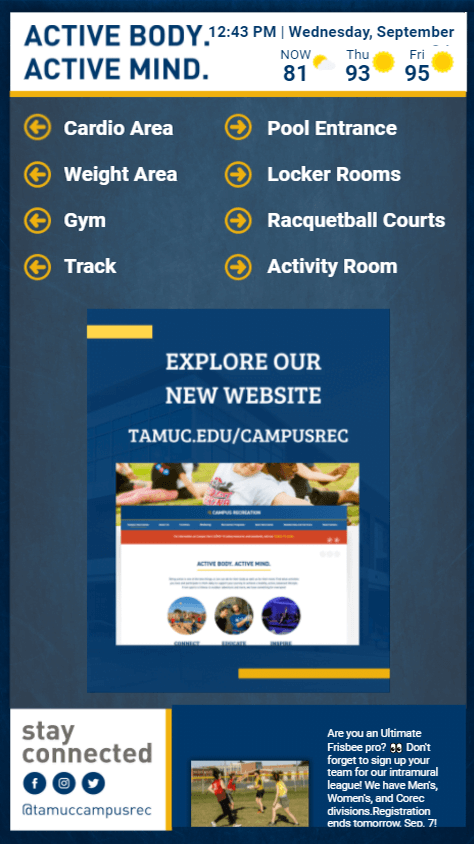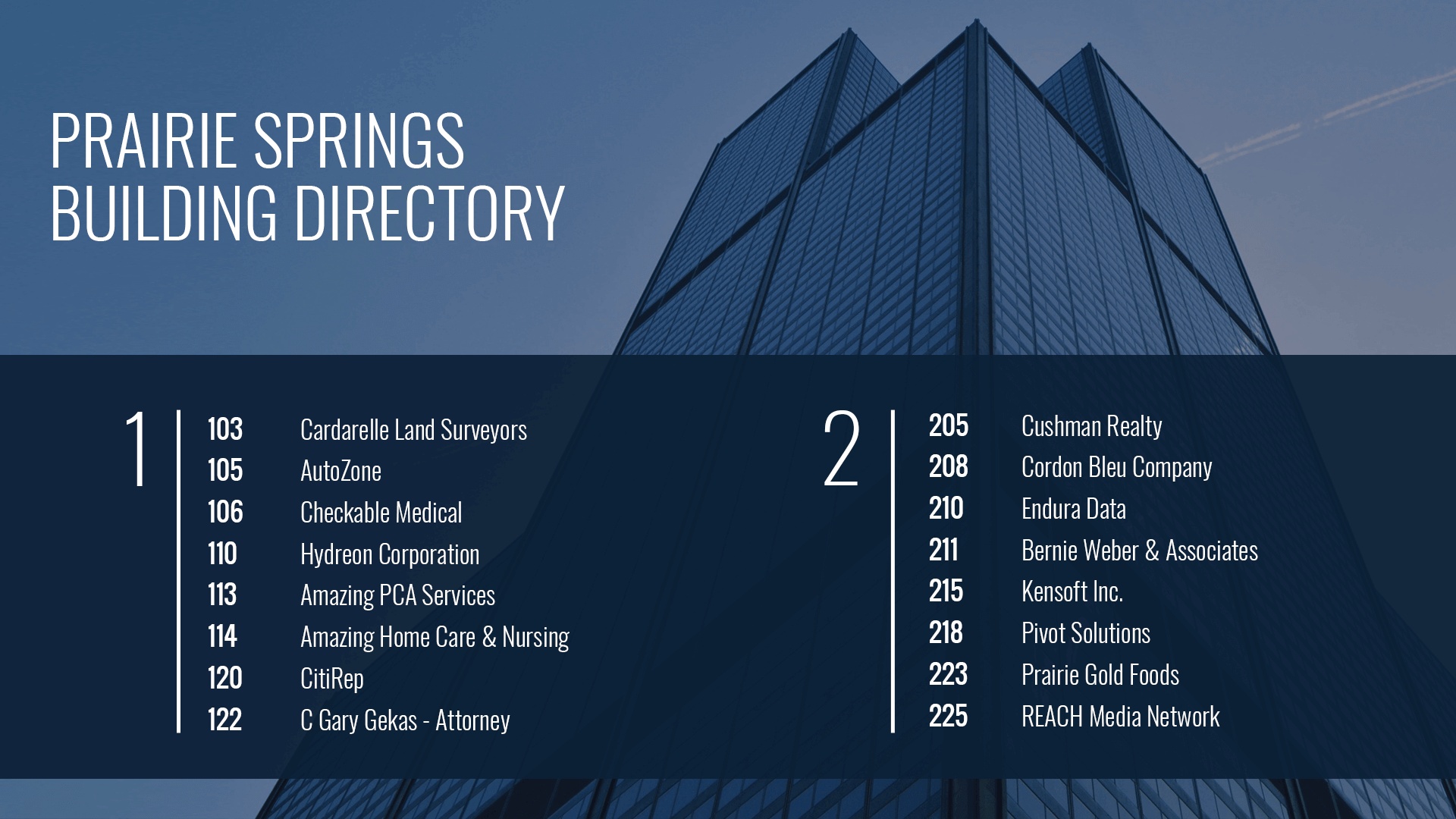 Texas-A&M-University---Commerce
Prairie Springs Building Directory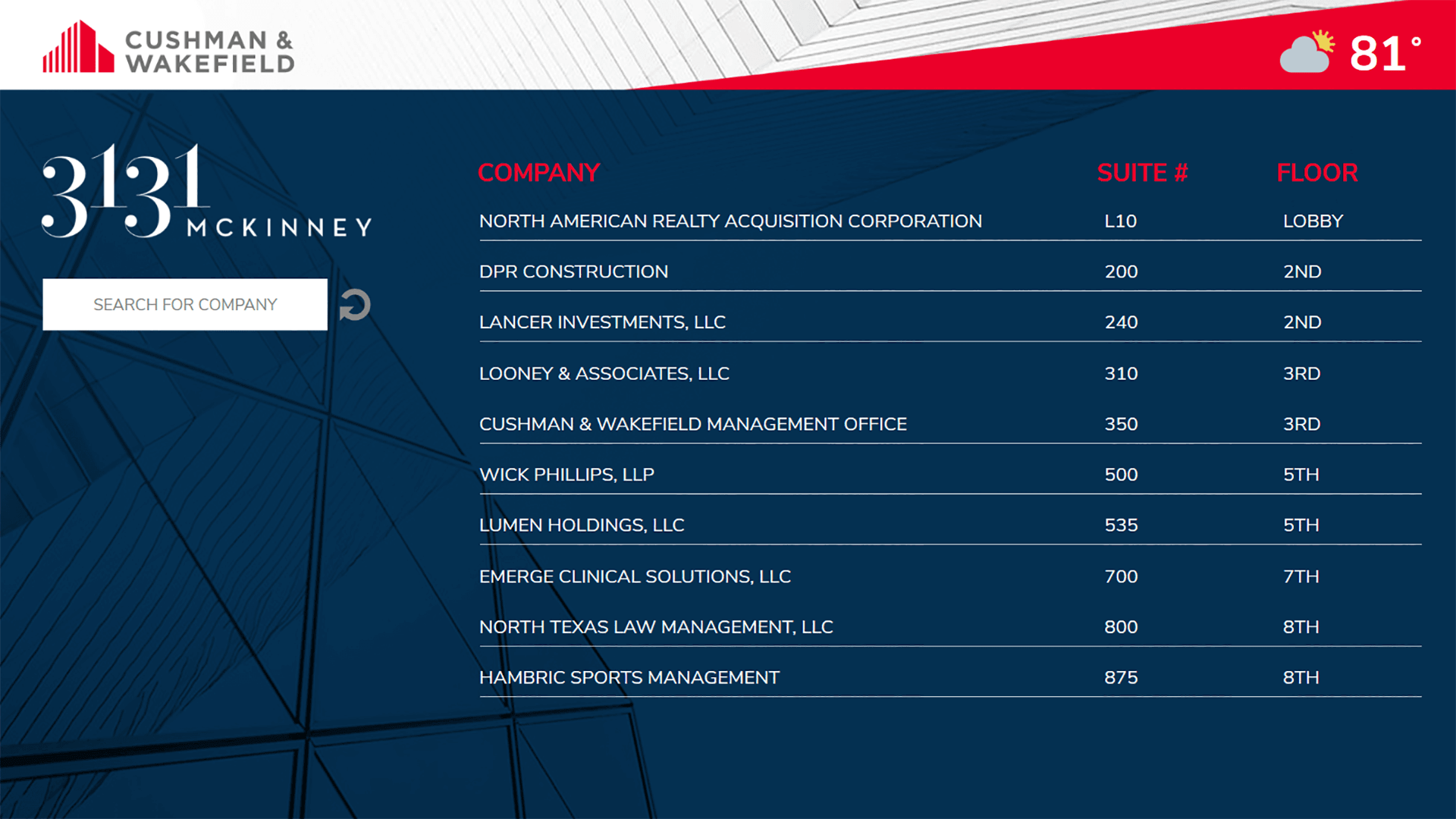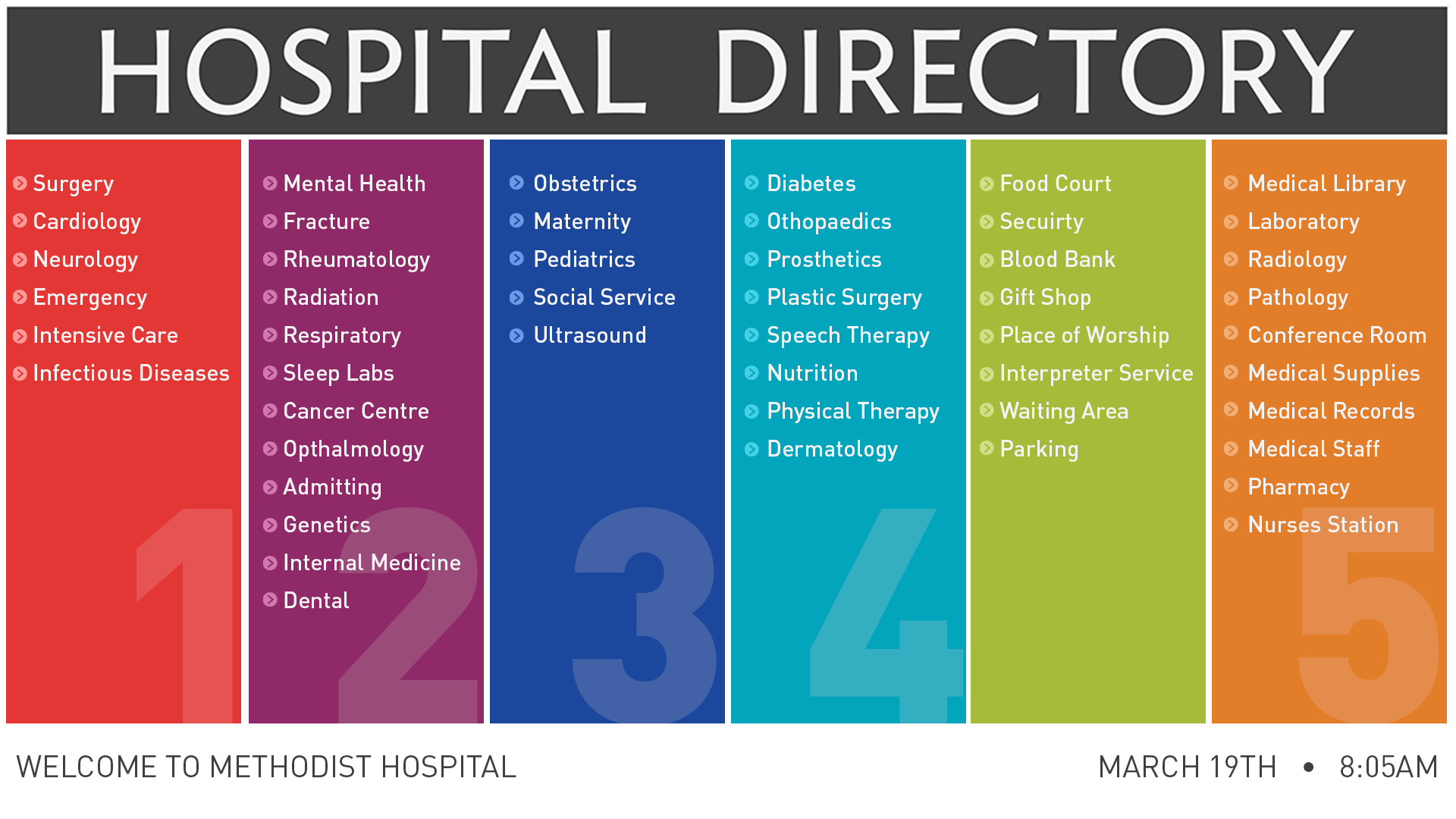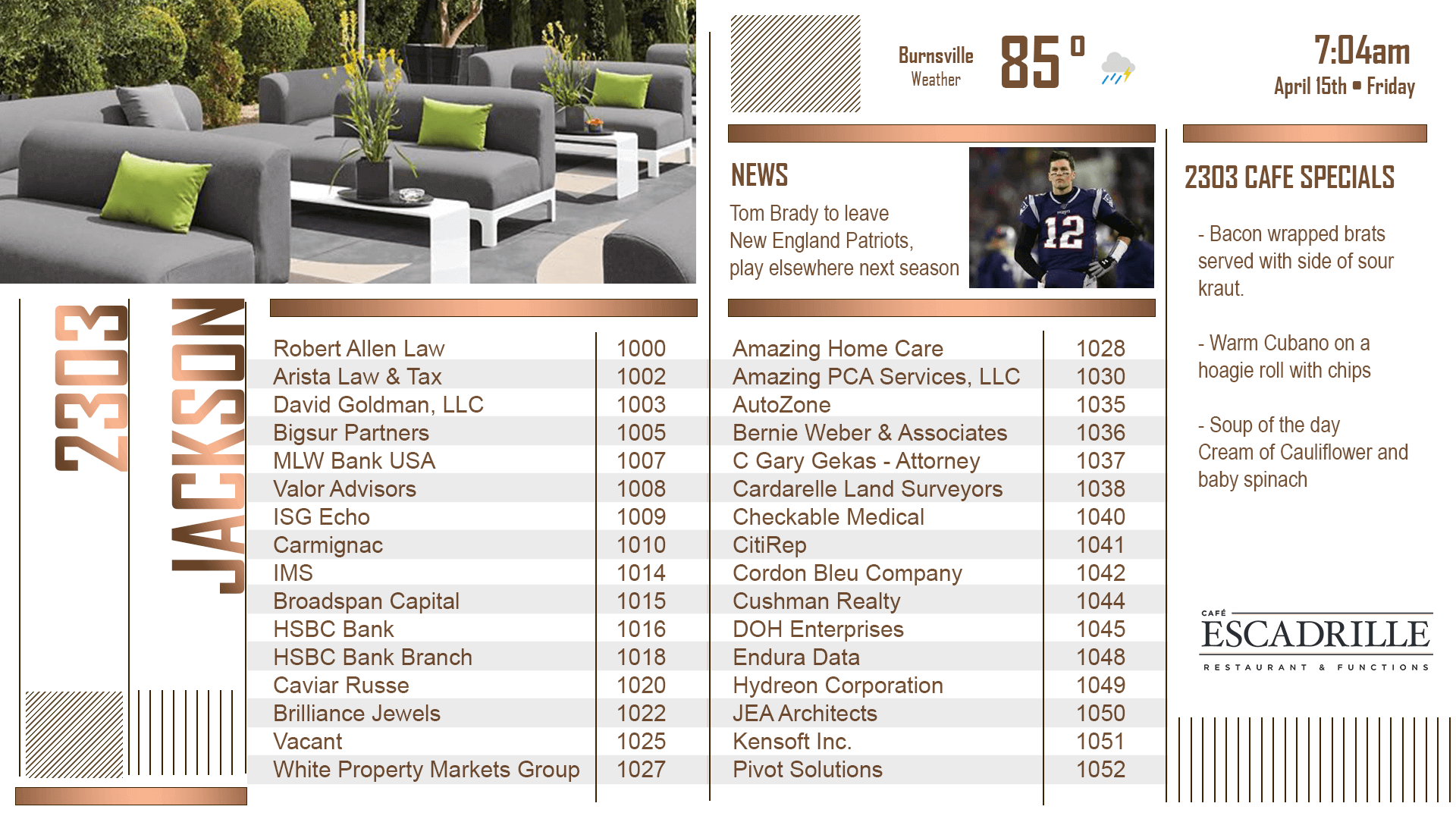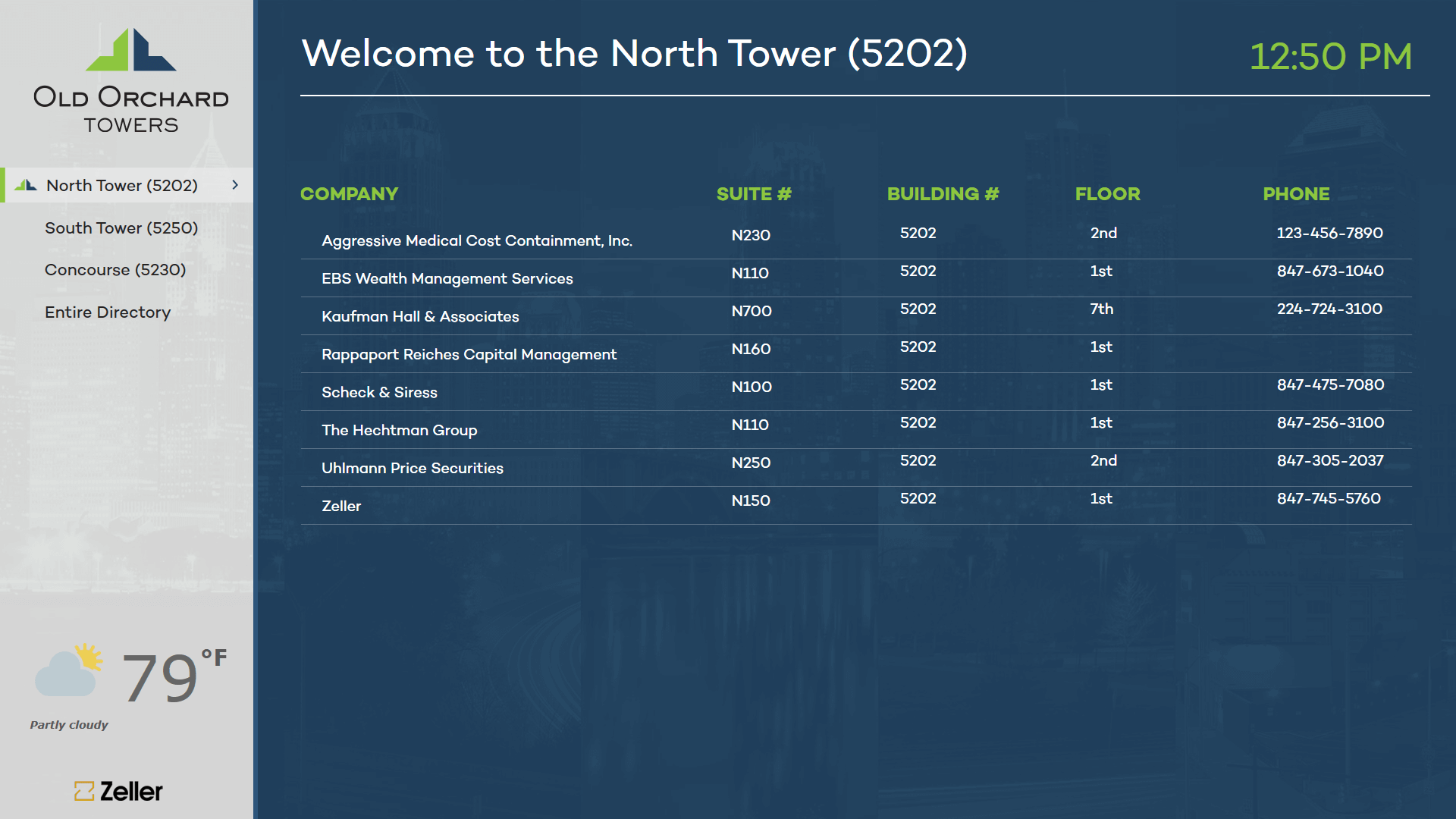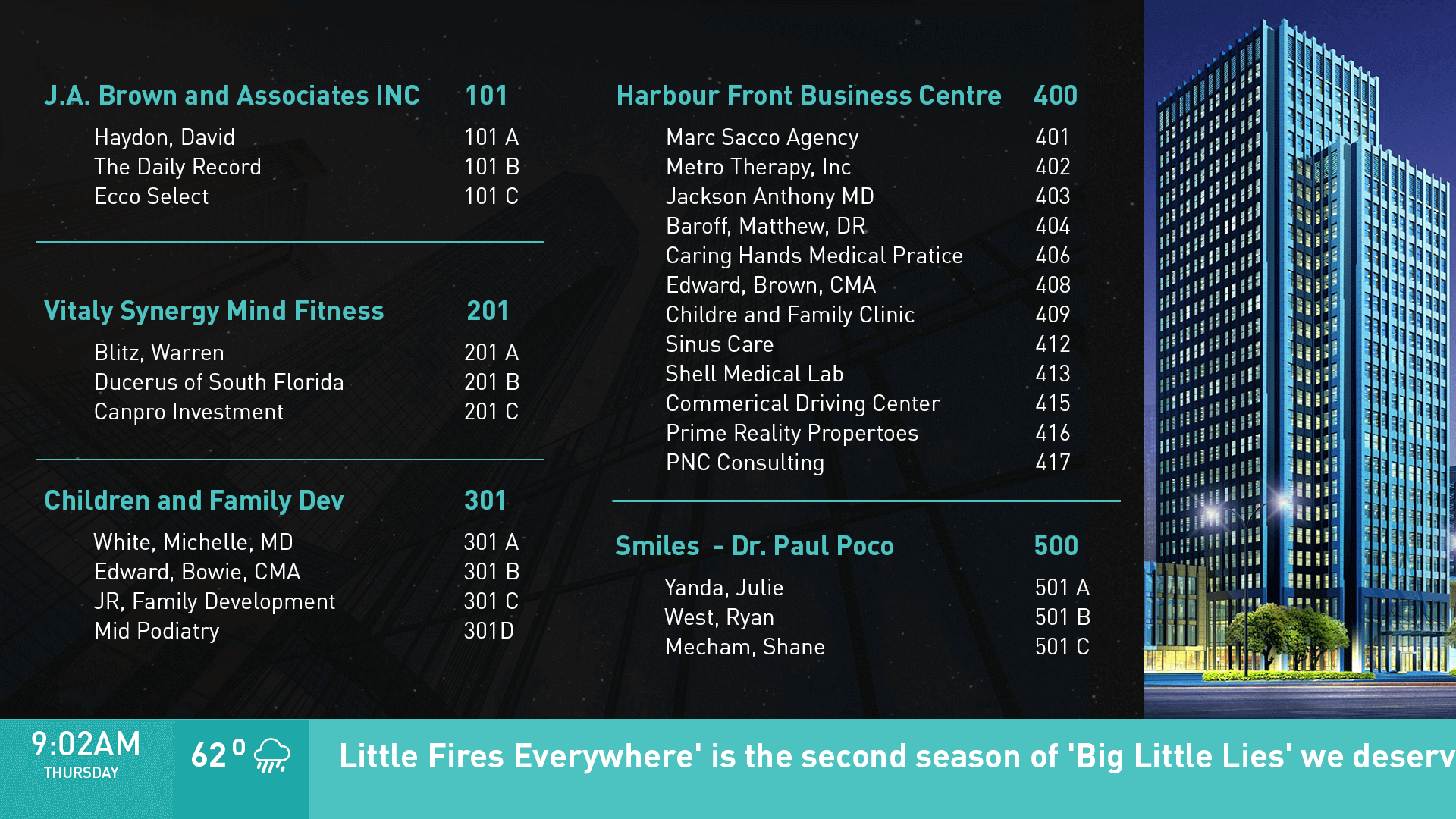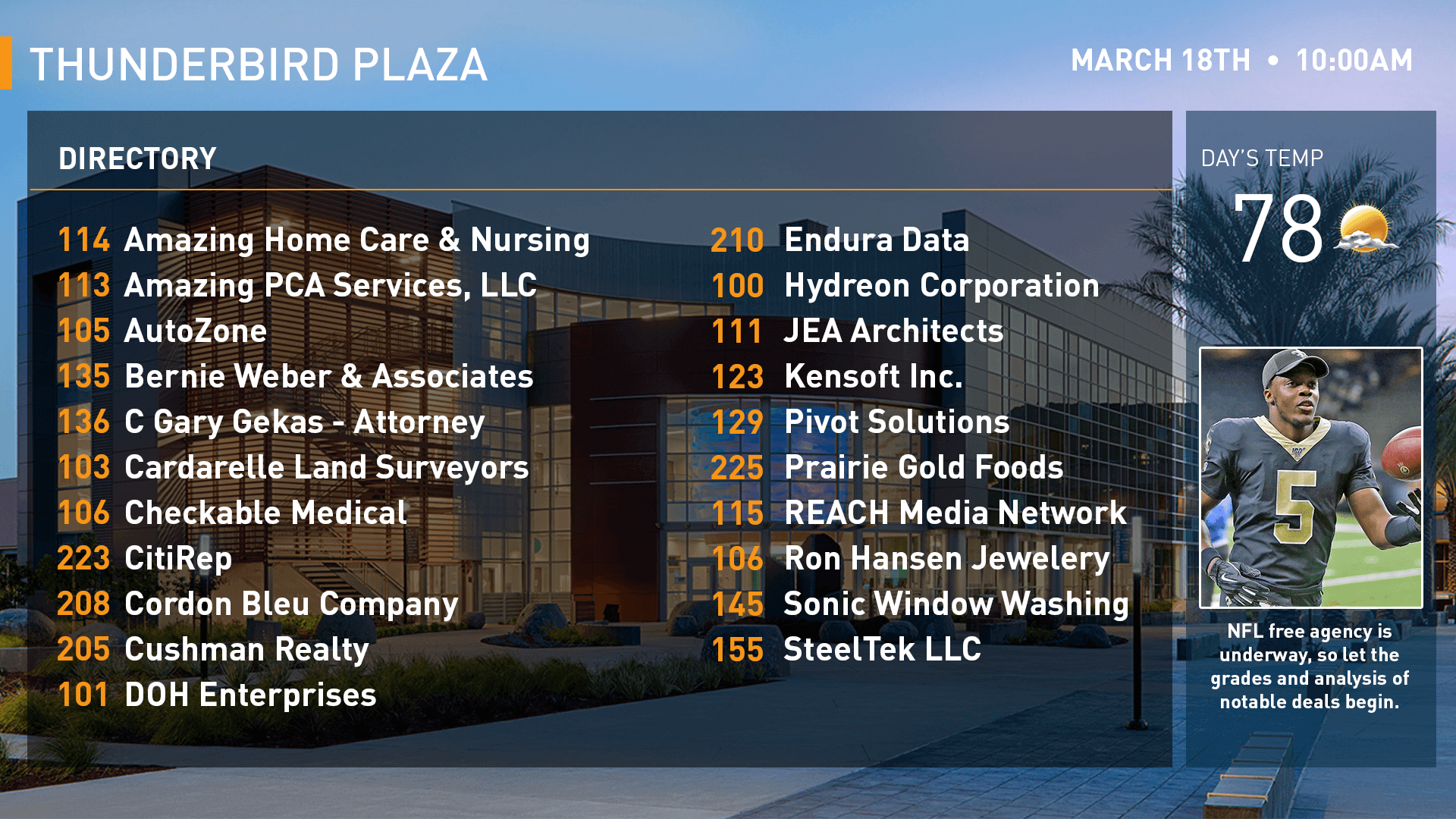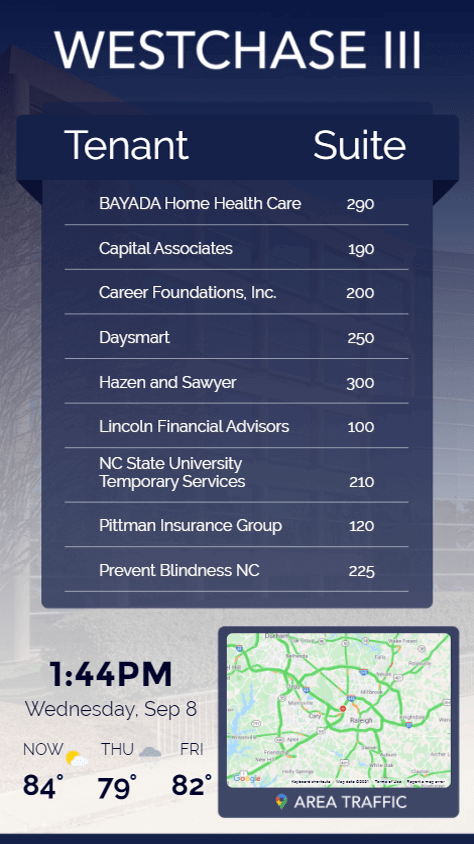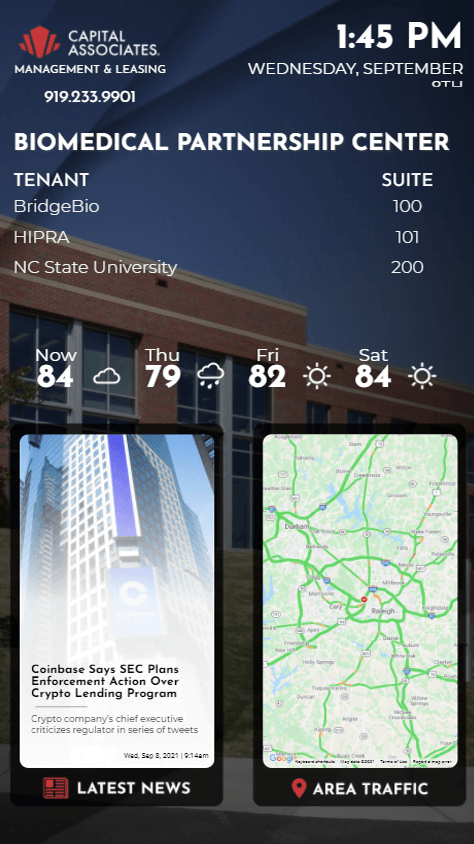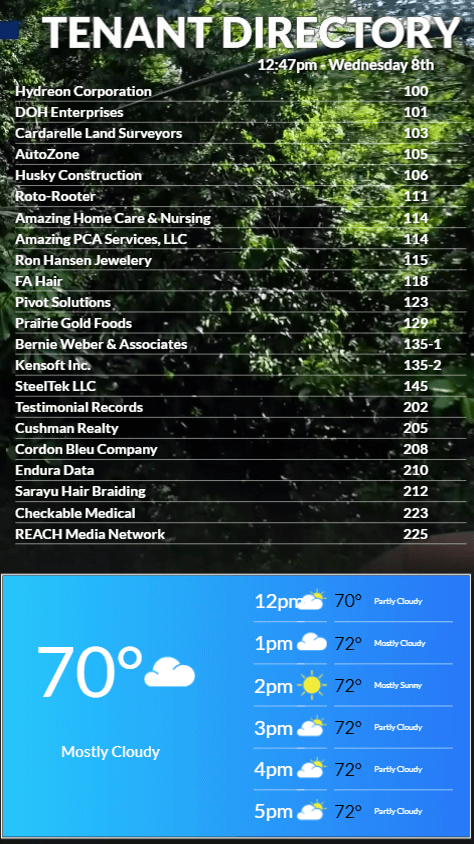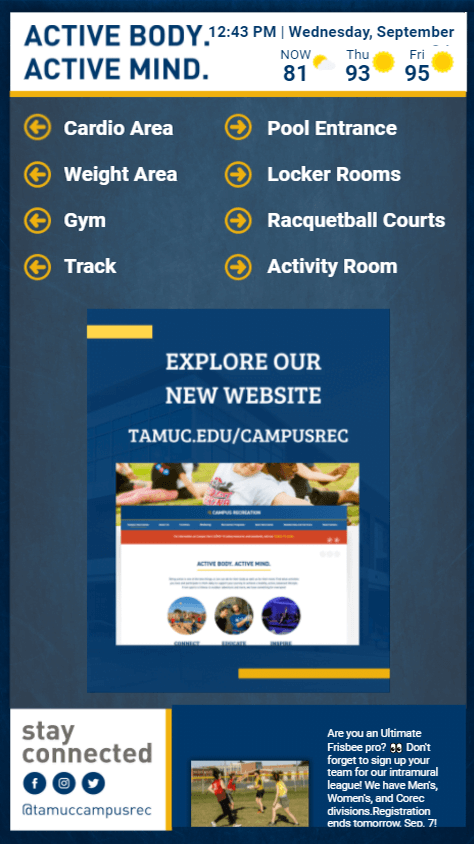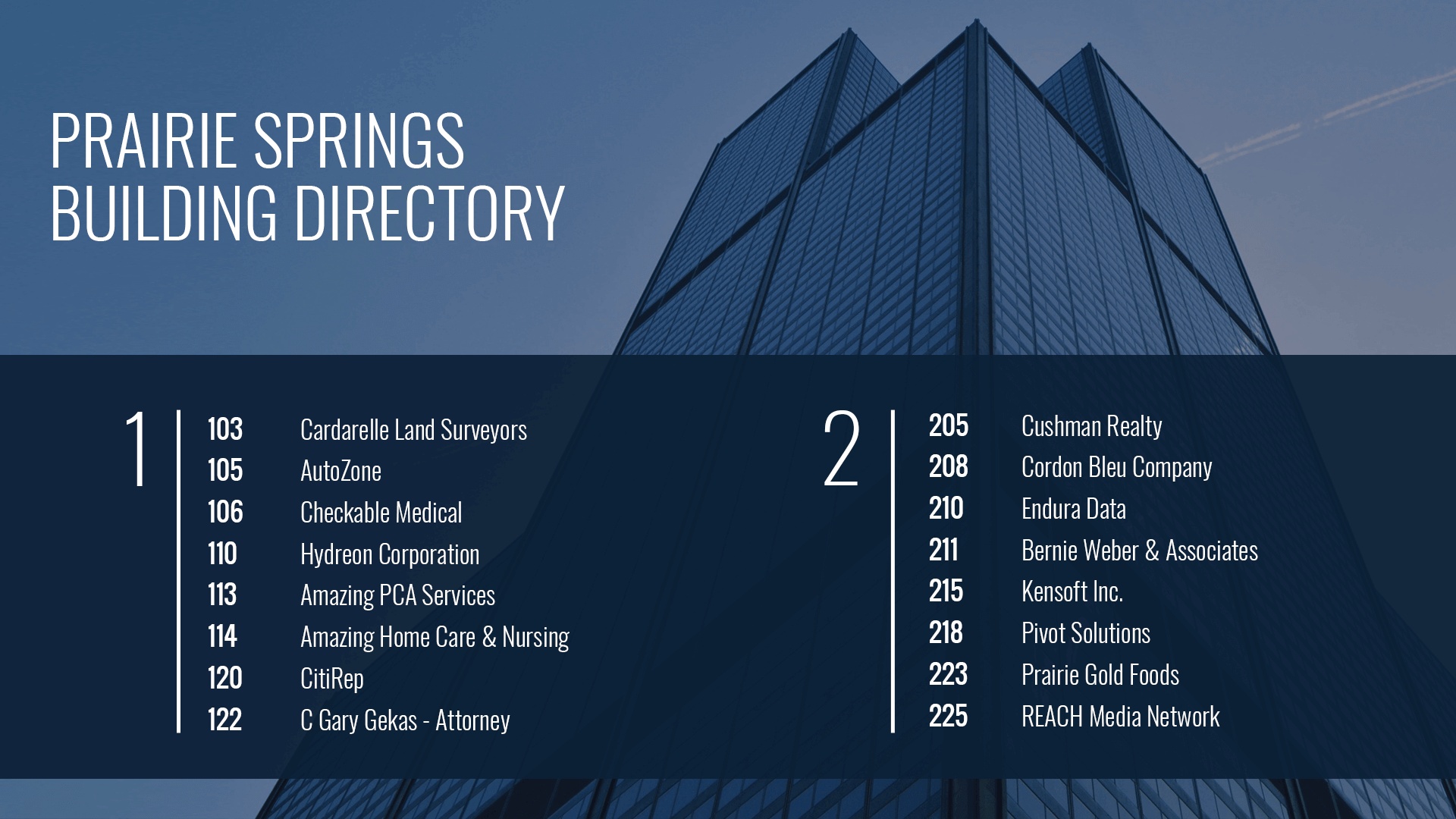 Templates for digital directories are pre-designed layouts that can be used to generate material for digital signage to be displayed in directories. These templates provide a wide range of design choices and are simple to modify in order to produce instructive and aesthetically pleasing directory signage for a variety of settings, including buildings, campuses, and shopping centers, among other places.
A variety of design components, including backgrounds, text boxes, graphics, and images, are typically included in the digital directory templates that are available. These templates can be used to create a wide variety of directory signage content, including listings of businesses or offices, maps, and instructions, and more.
When compared to the process of producing directory signage content from scratch, using digital directory templates can save both time and effort. Additionally, they can help to ensure that the organization's digital signage maintains a consistent and professional appearance. For the purpose of producing an engaging and useful digital directory, templates can be modified to include the identity and messaging of the organization, in addition to any other pertinent information.
Using digital directory templates is one way to facilitate the creation of a directory that is both well-organized and aesthetically pleasing. The following is a list of some general procedures that will assist you in making use of digital directory templates:
Choose a template: The internet provides access to a large number of templates for digital directories; therefore, select one that meets your requirements and caters to your tastes.
Personalize the template by making changes to its various components, including its colors, typefaces, images, and layouts. Put your ingenuity to work, and make the model uniquely your own.
After you've customized the template to your liking, it's time to input your data. Once you've done that, it's time to enter your data. This may include names, locations, and other pertinent information as well as contact information.
Put the information in its proper order: Check to see that the information is neatly structured and simple to find your way around. It is recommended that you establish sections either by grouping information that is similar to one another or by using headings.
Check for errors: Check your work twice to make sure it is free of any blunders, such as misspellings or inaccurate information.
Once you have completed and are satisfied with your digital directory, you should save it and then share it with other people. It's possible that you should publish it on your website, send it out via email to your network, or print it out for dissemination.
Keep in mind that the digital directory templates are merely a beginning point, and you are free to modify them in any way you see fit to meet your requirements. You just need a little ingenuity and the ability to pay close attention to detail in order to create a digital directory that is both instructive and appealing to the eye.
A digital directory affords its users a number of advantages, including the following:
Accessibility: Because a digital directory can be accessed from any location with an internet connection, it is much simpler for individuals to discover the information they require, regardless of where they are physically located.
Advantage: Because digital directories can be accessed at any time, day or night, whenever information is required, it is simple for people to discover what they are looking for.
Searchability refers to the capability of digital directories to be readily searched using keywords or filters, which enables users to locate the information they require in a short amount of time.
The printing and distribution of a paper directory is more expensive than publishing and disseminating an online directory.
Environmental friendliness: because they don't require any paper, ink, or other resources, electronic directories are a more environmentally friendly choice than traditional paper directories.
Real-time updates: the information can be updated in real-time, guaranteeing that it is always accurate and up-to-date.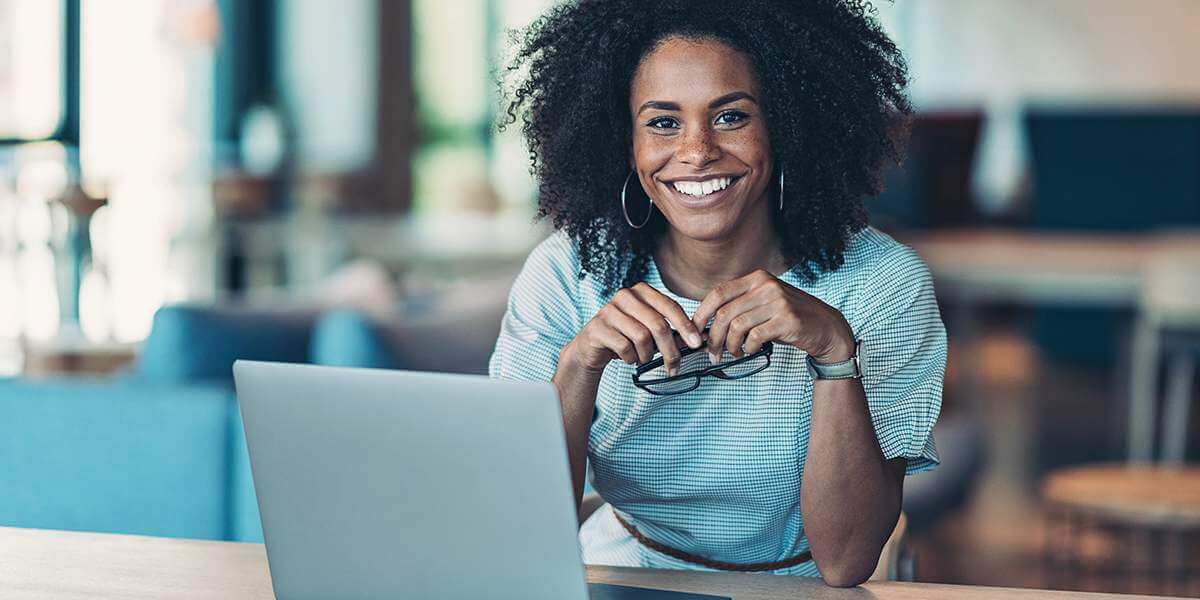 Digital Signage solutions
Our team is ready to deliver easy-to-use digital signage solutions to your business. With dedicated support teams and powerful design tools, anyone from any skill level can design professional-looking designs in minutes!