Corporate Communication Digital Signage Templates
DIGITAL TEMPLATES
CORPORATE AND EMPLOYEE COMMUNICATIONS
Launch your next business objectives with corporate digital signage templates that will help your team achieve their corporate goals.
Easily add company slideshows, metrics, updates, scrolling tickers, messages from the CEO, and more!
Looking to try it out for yourself? Click here to sign up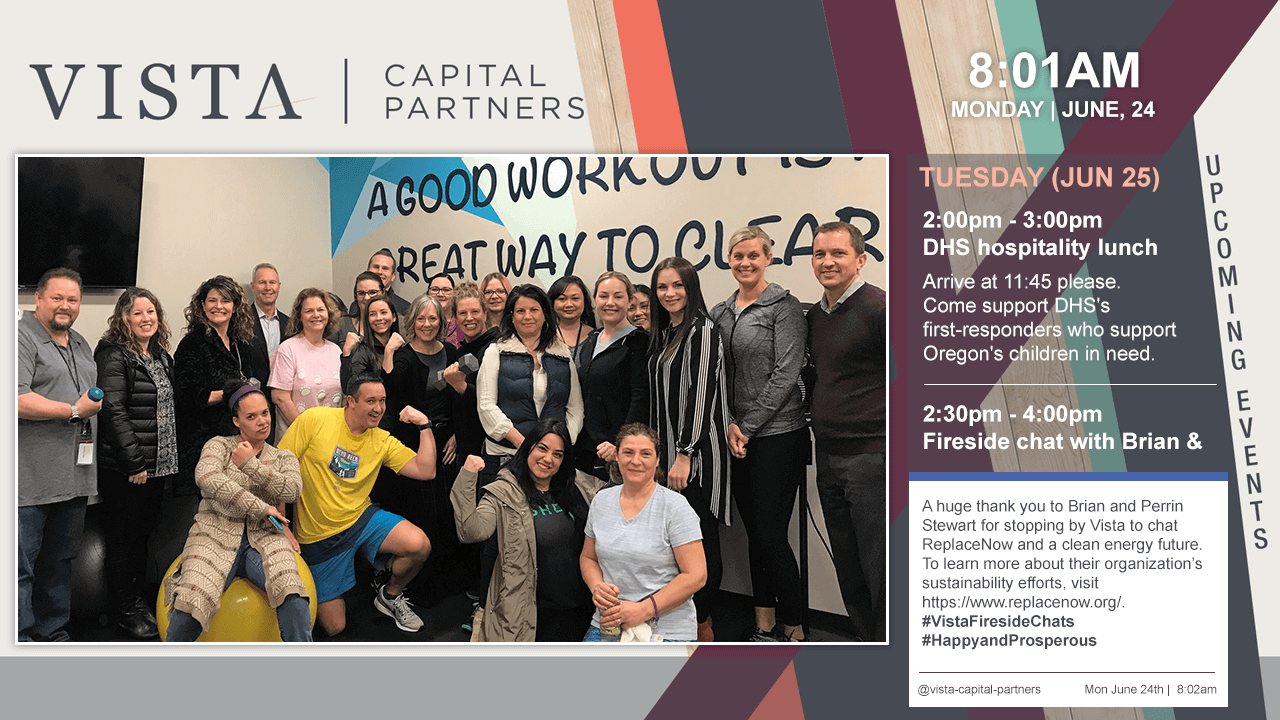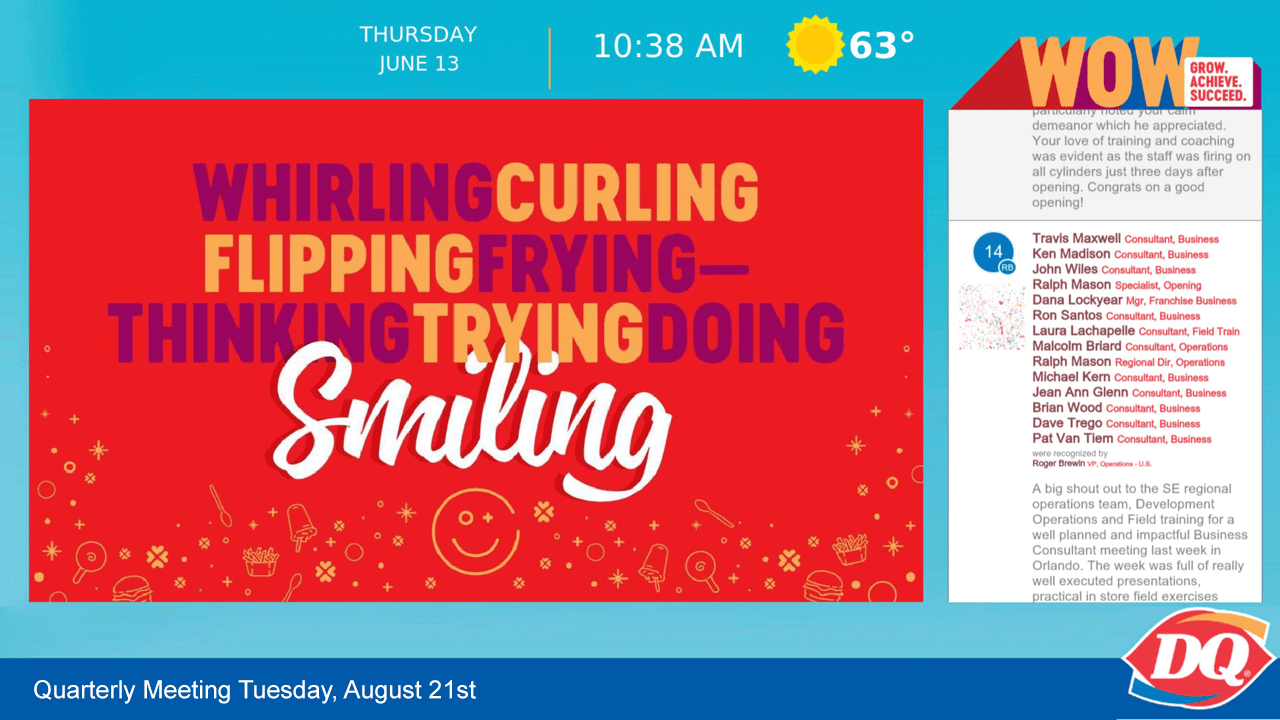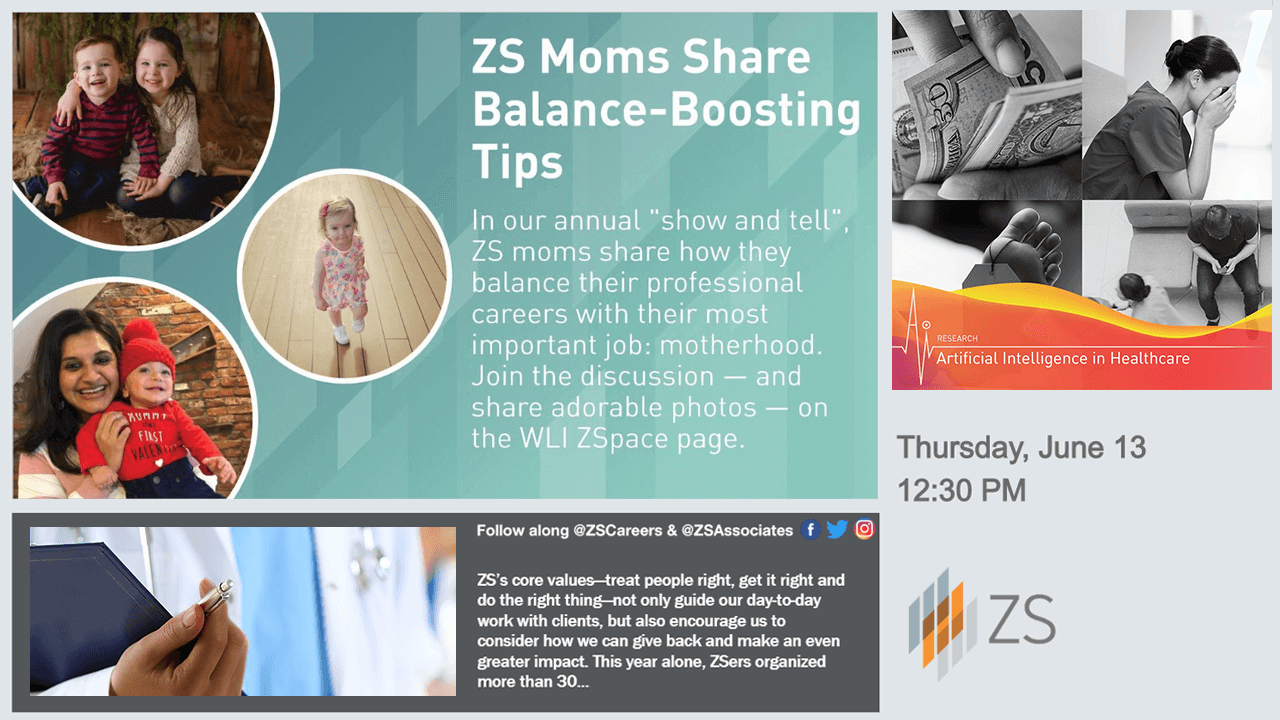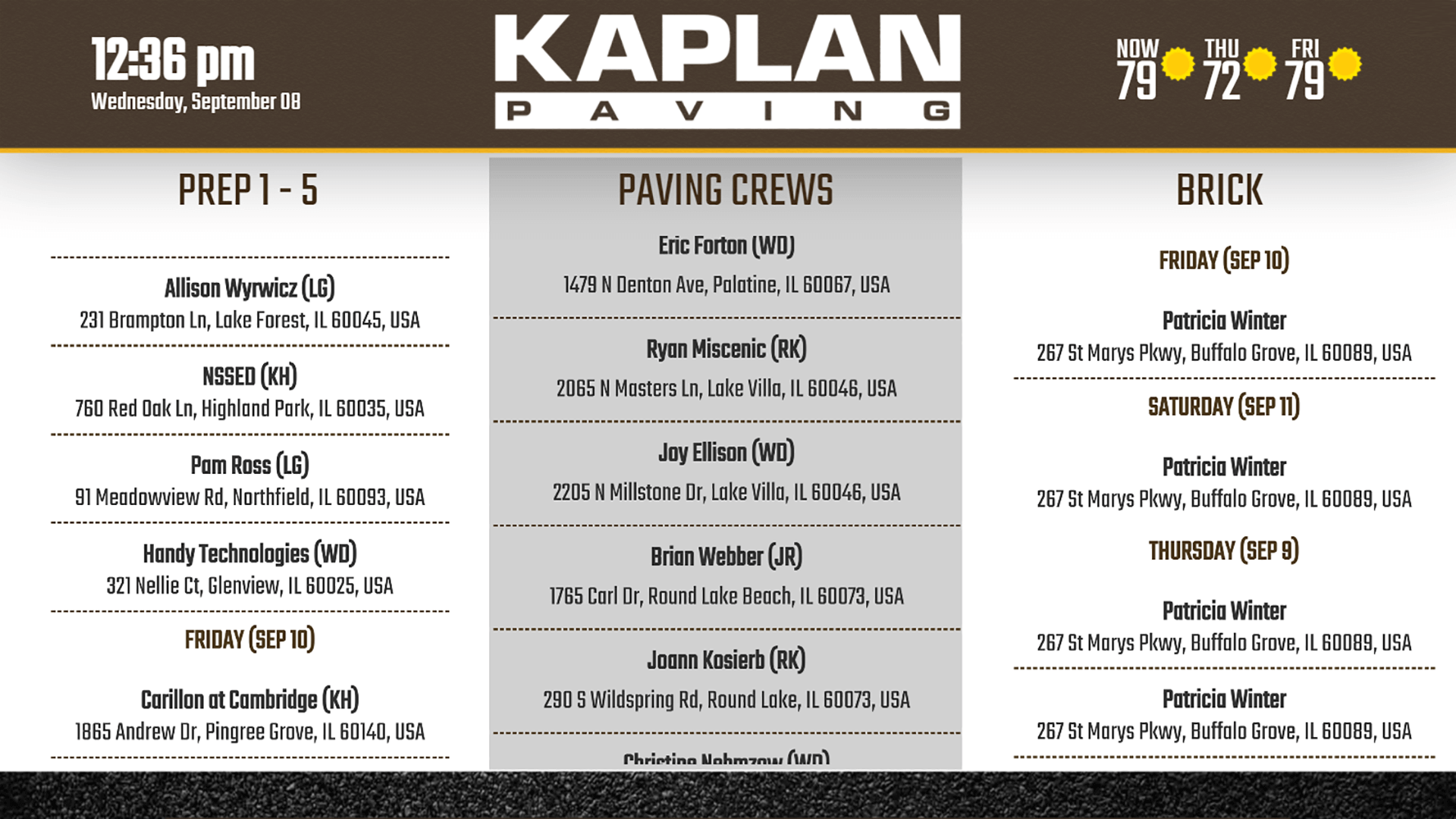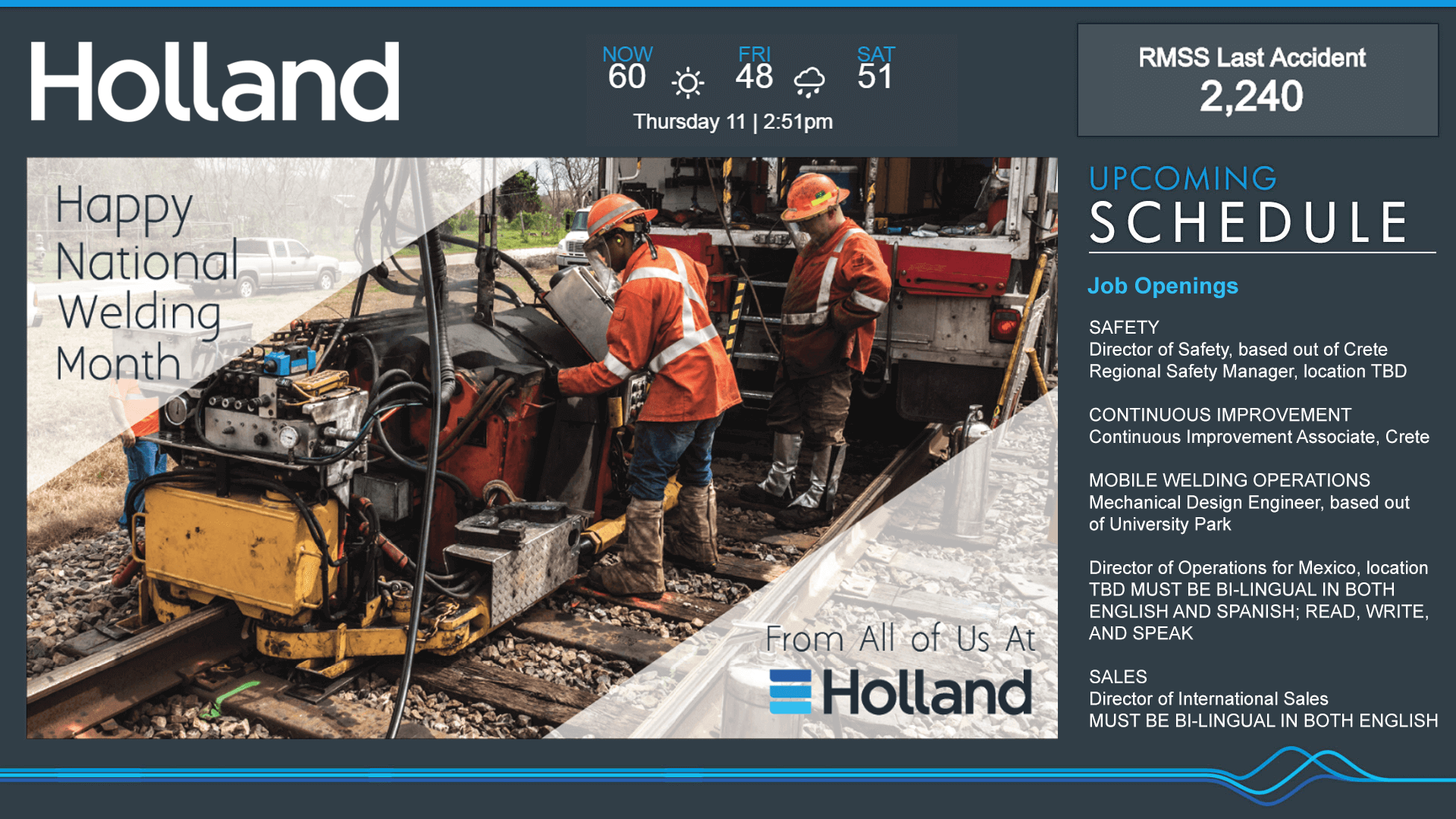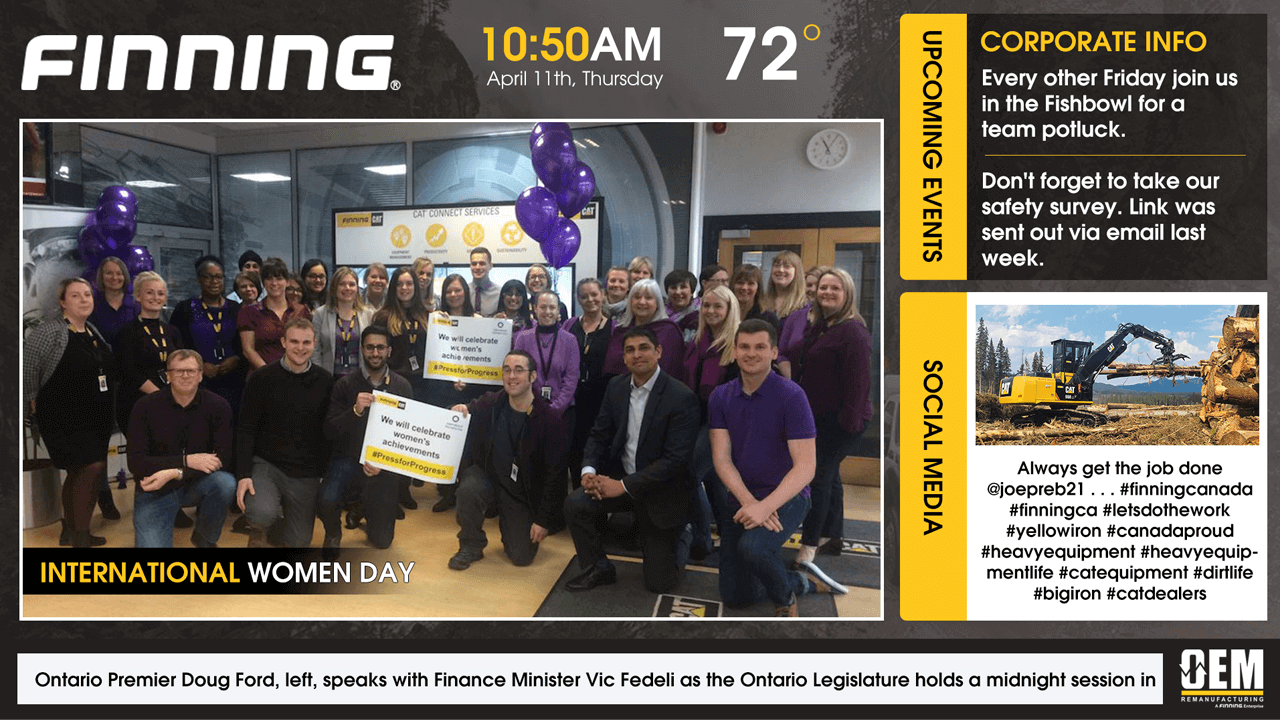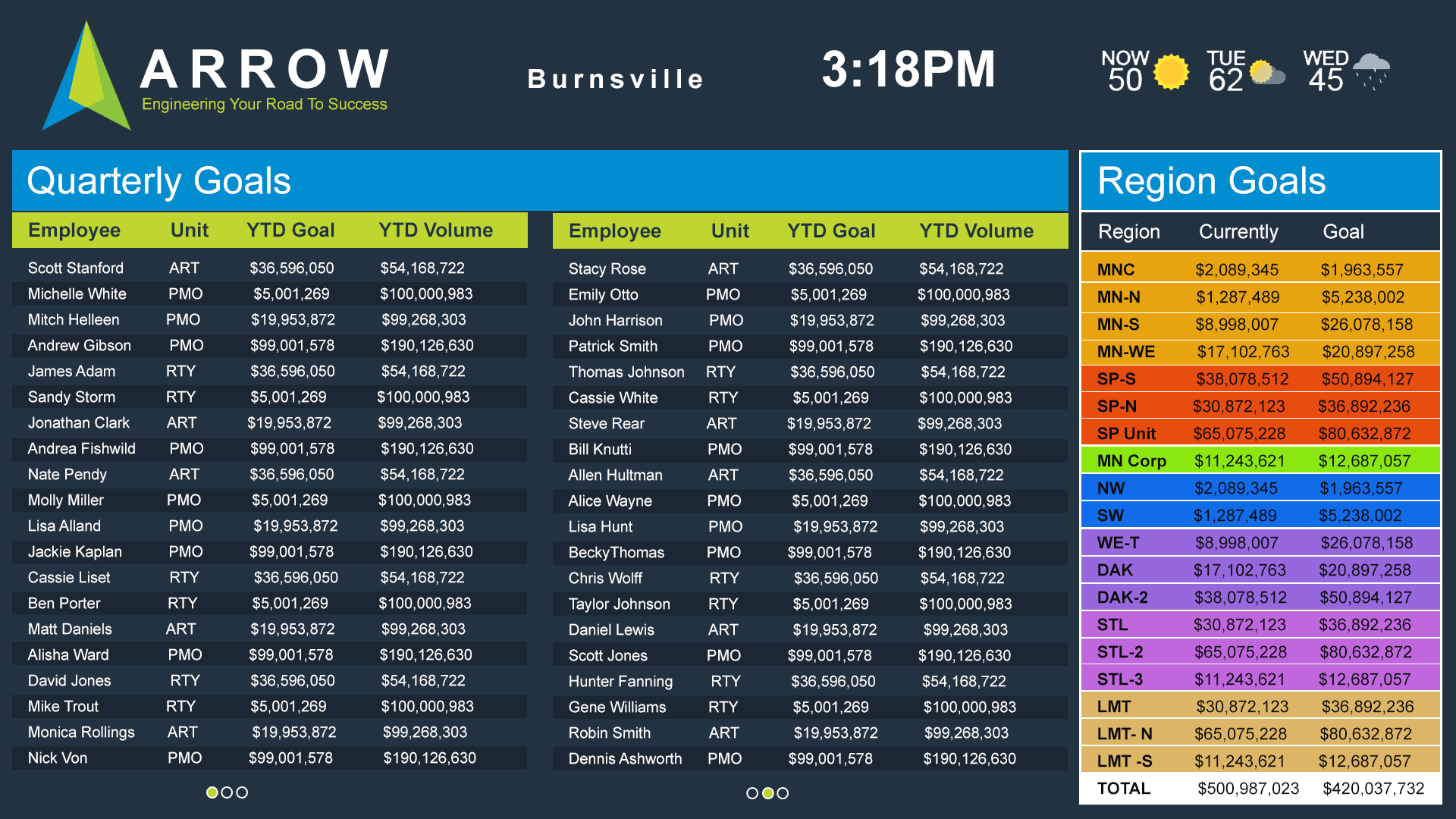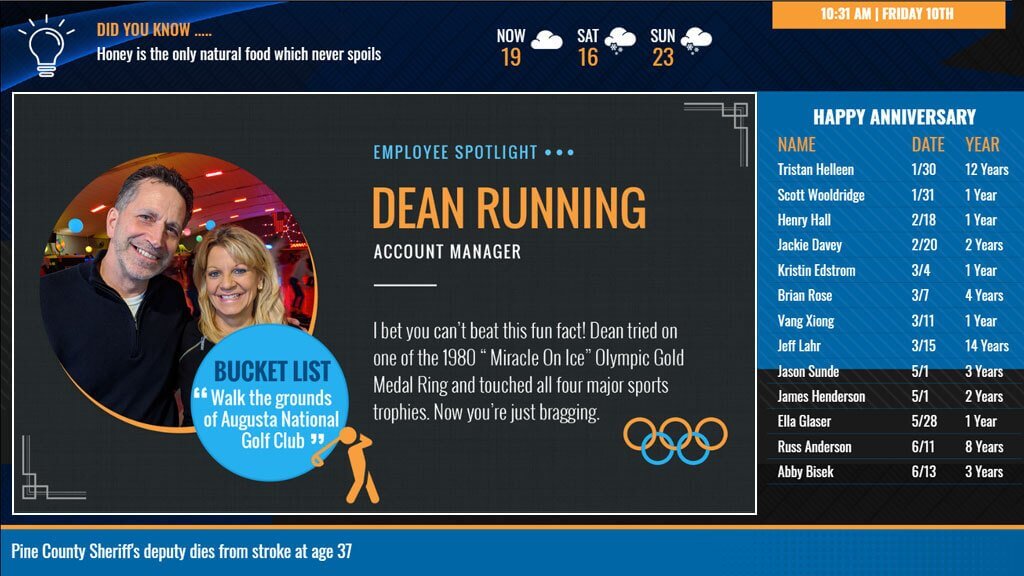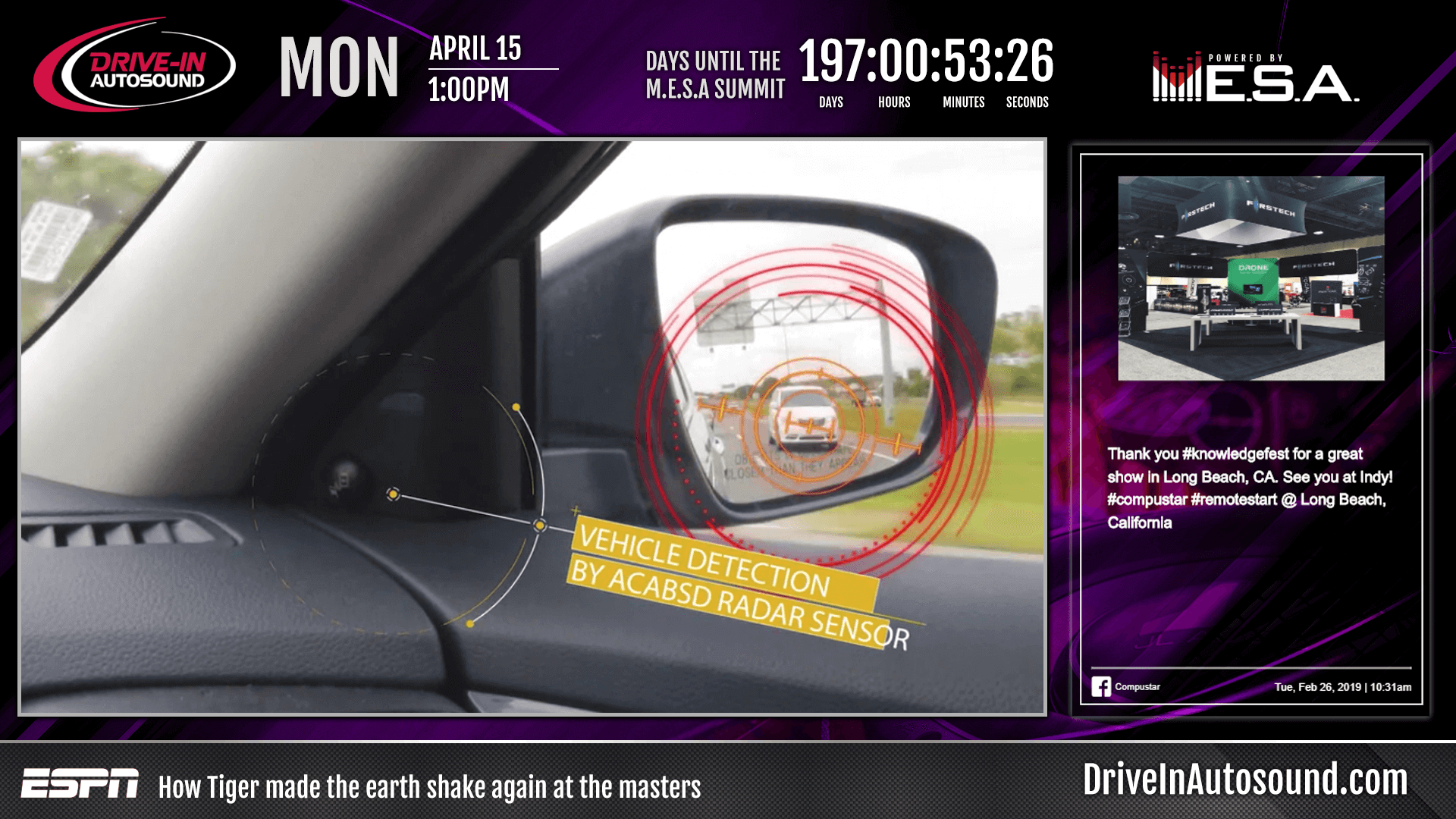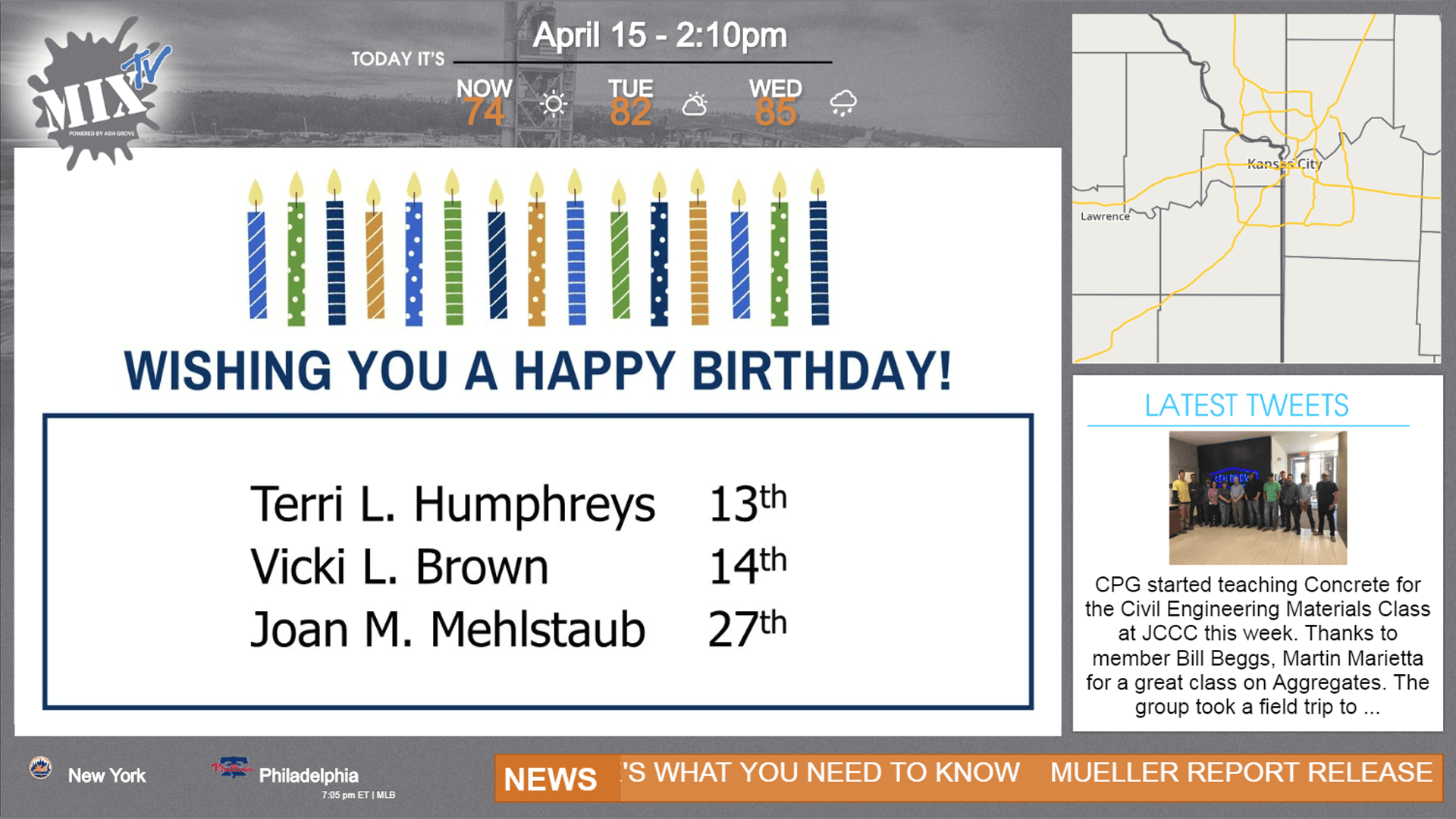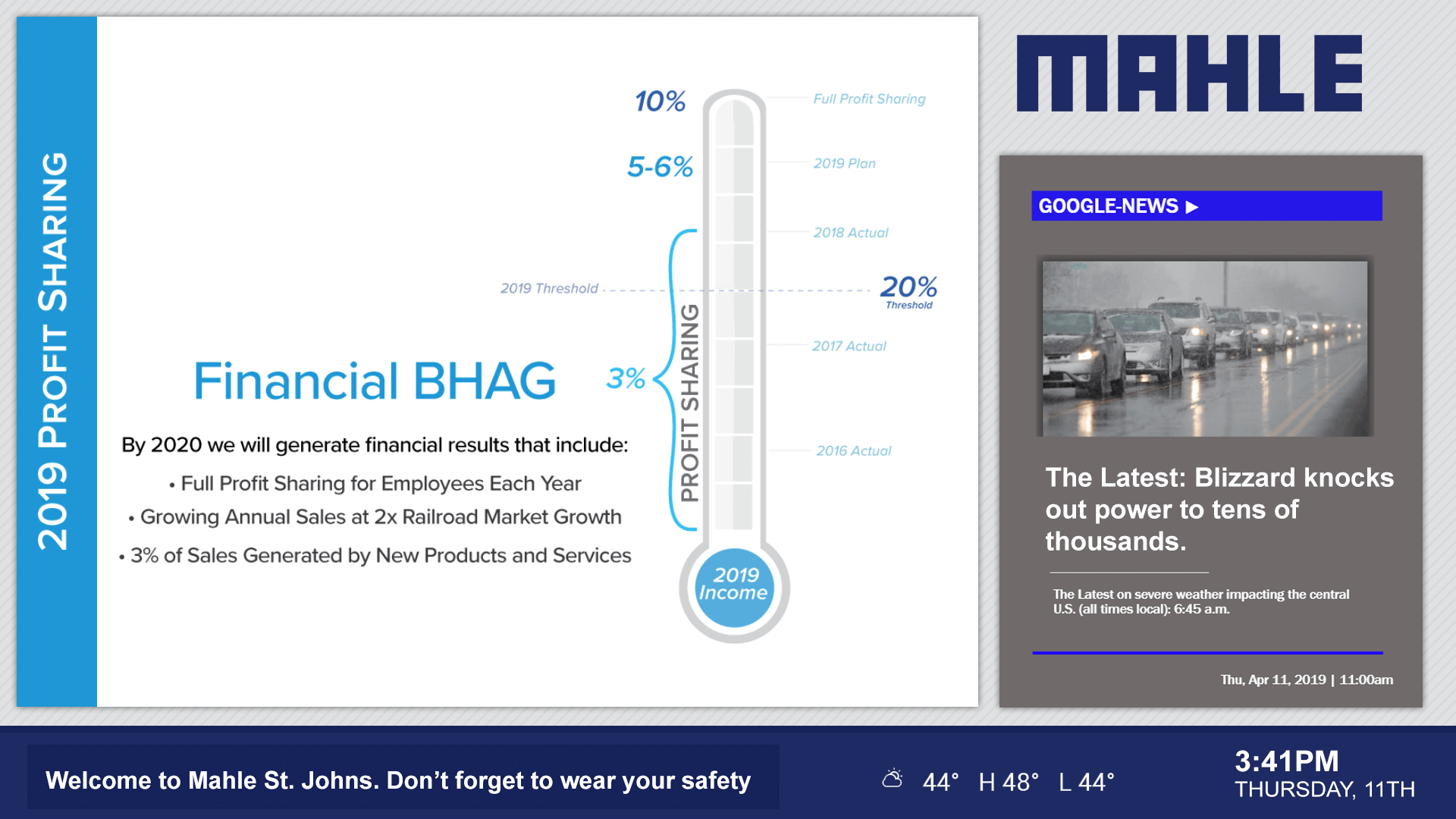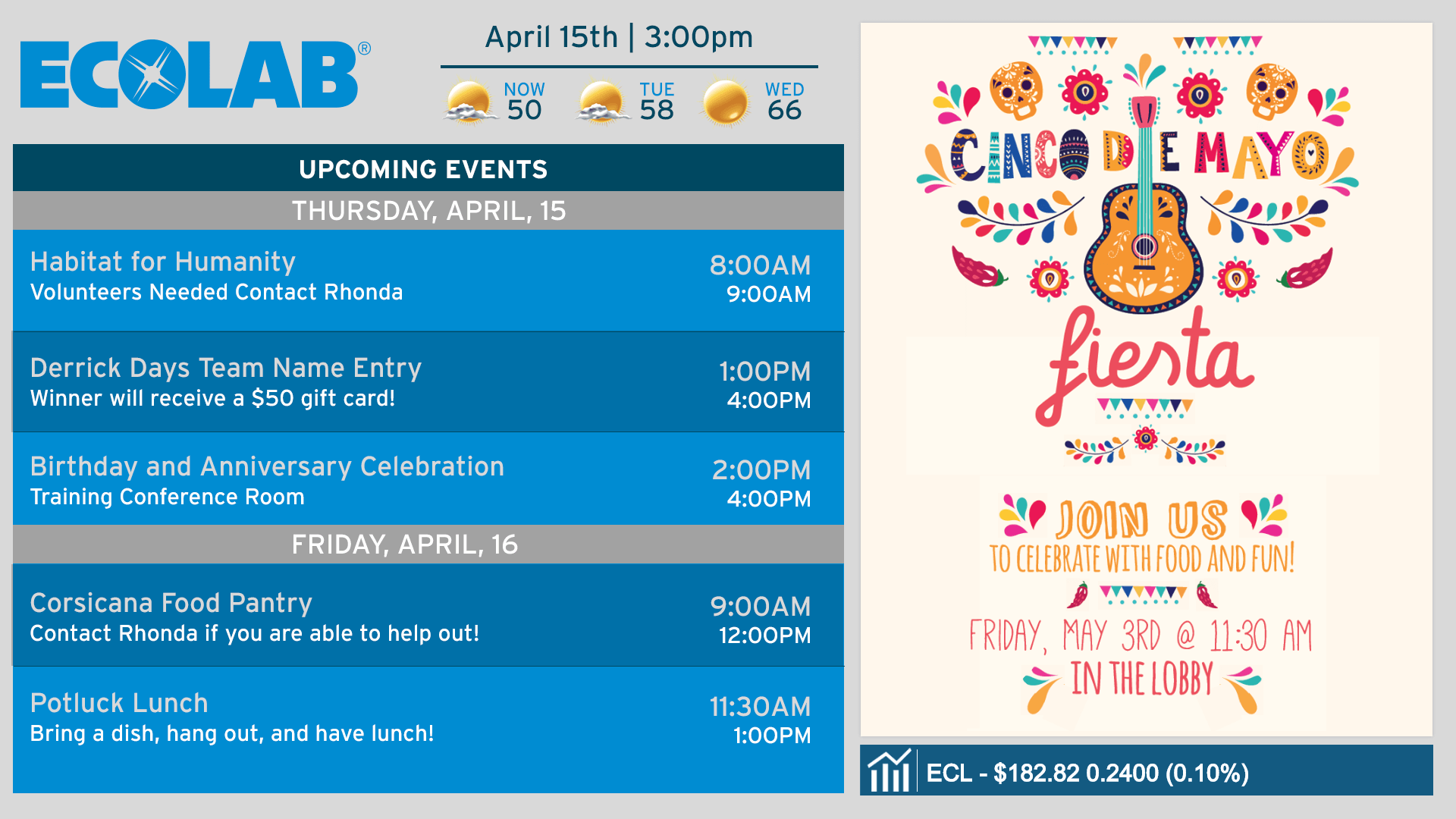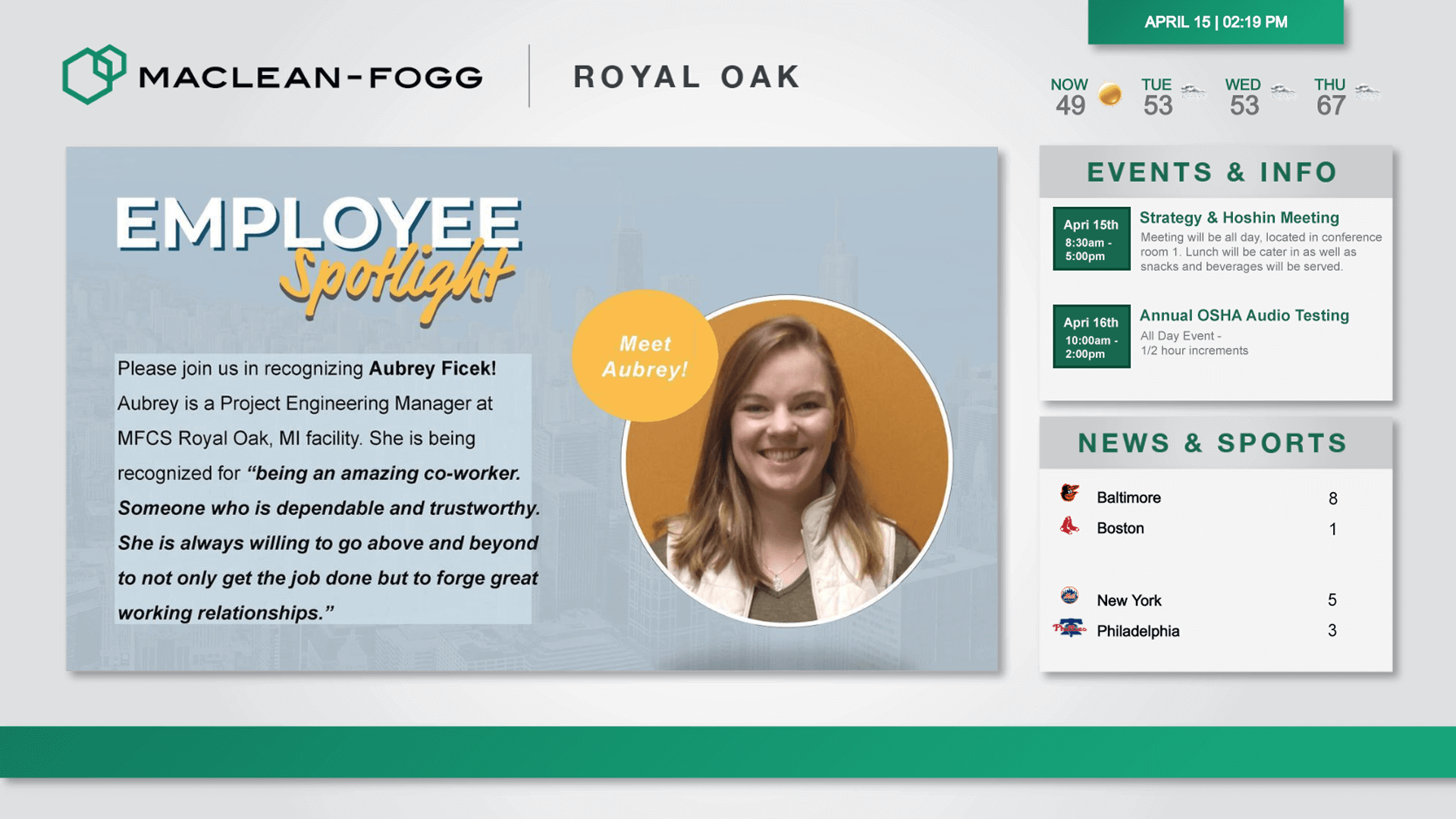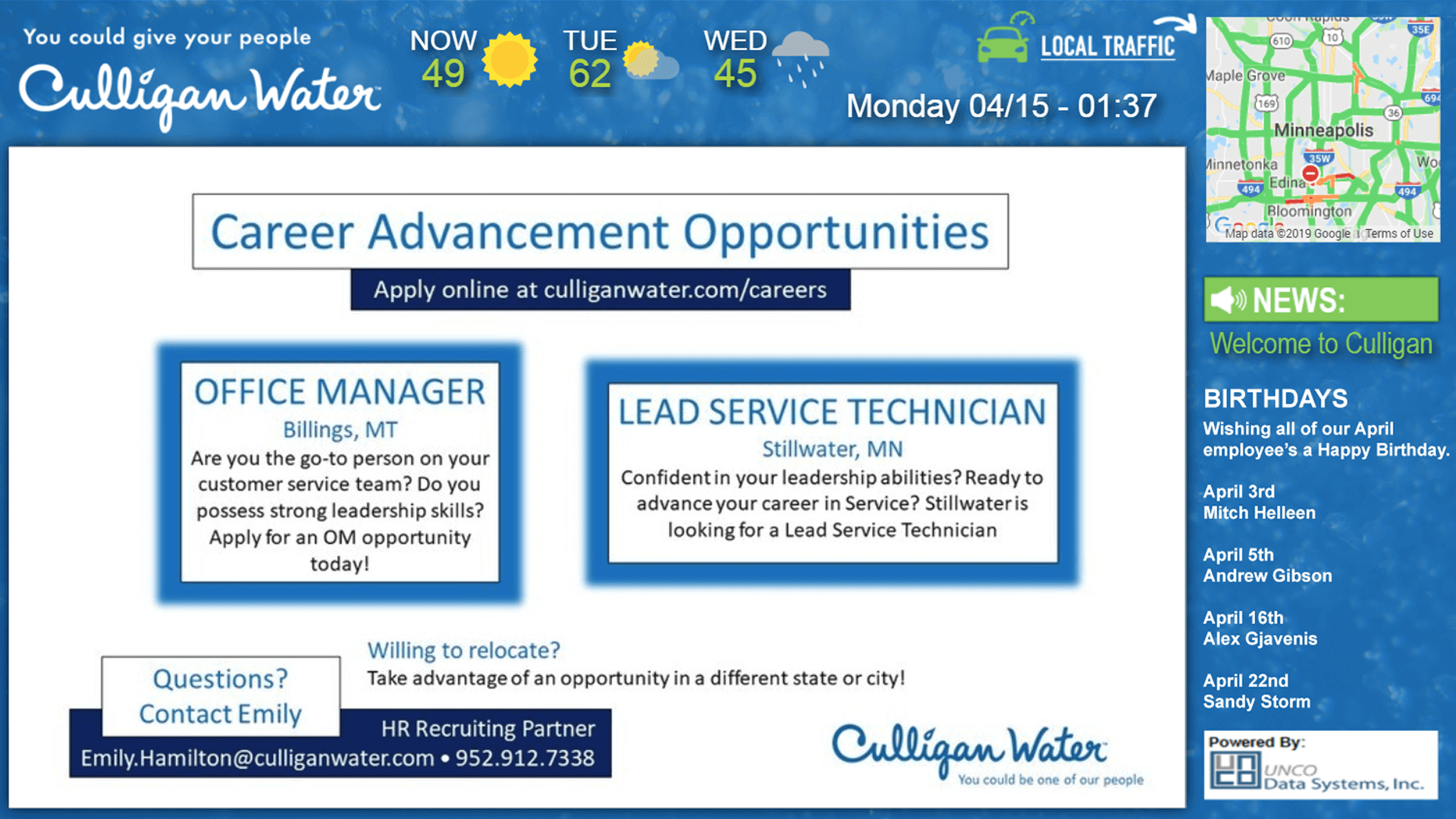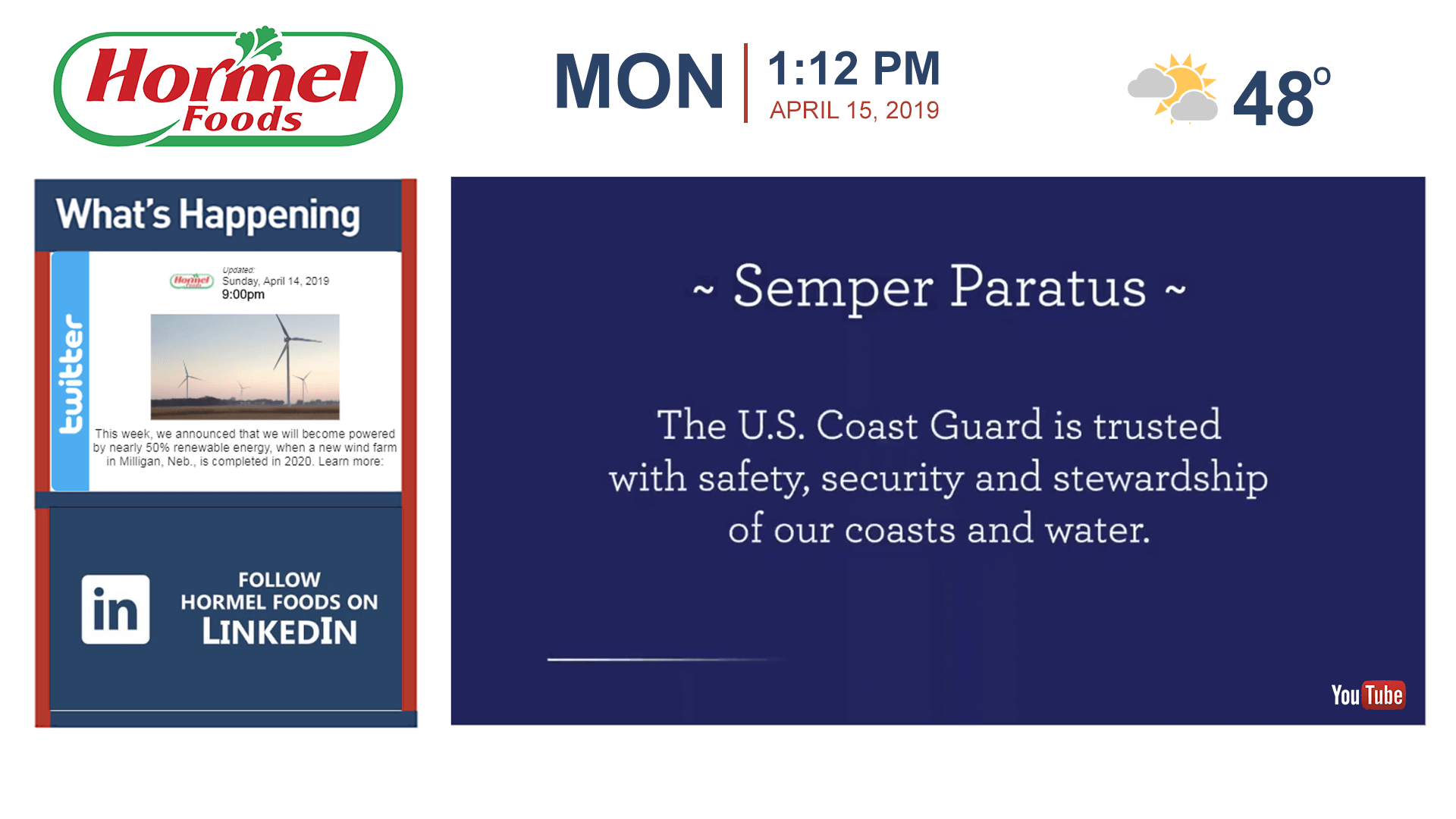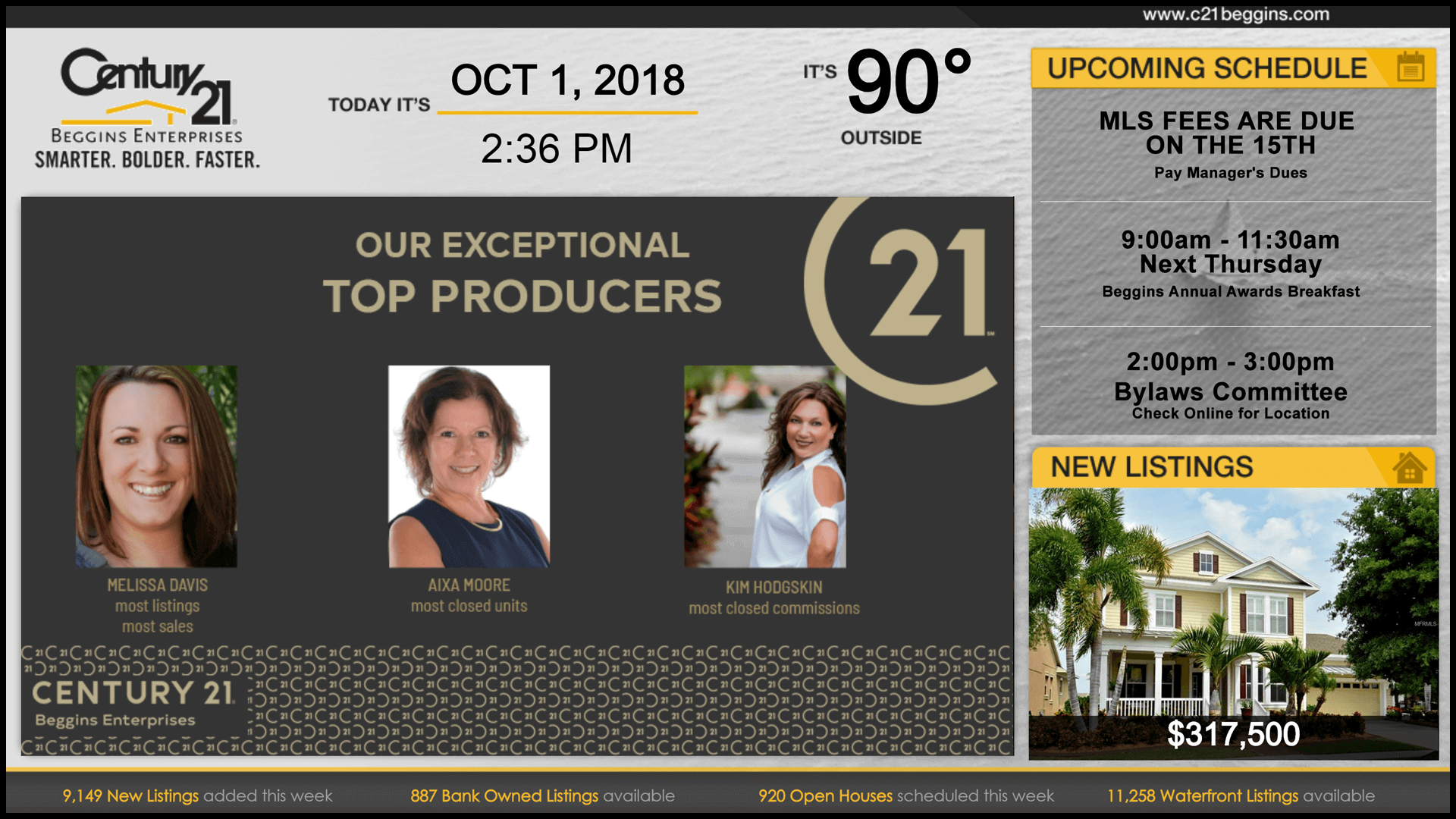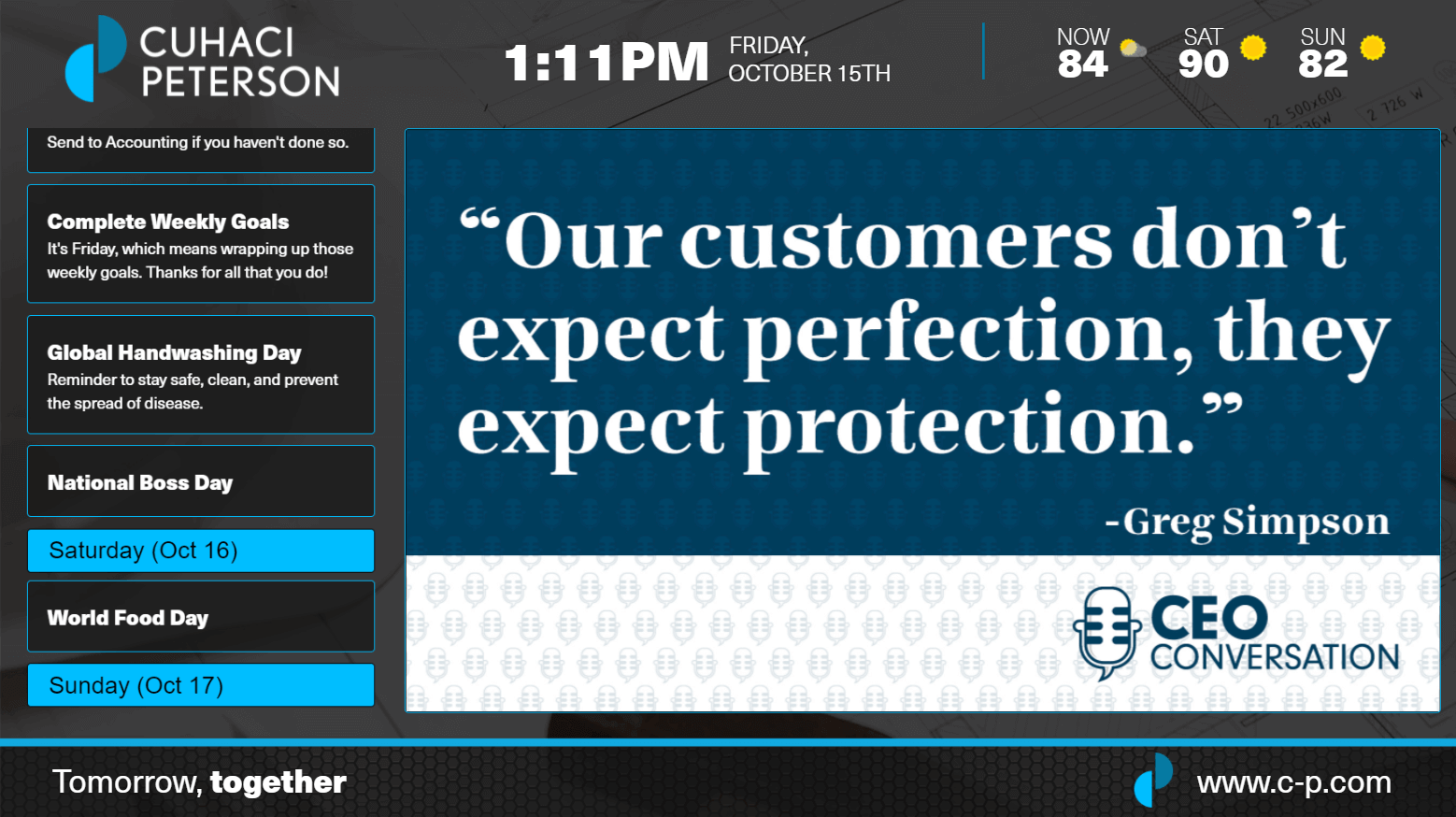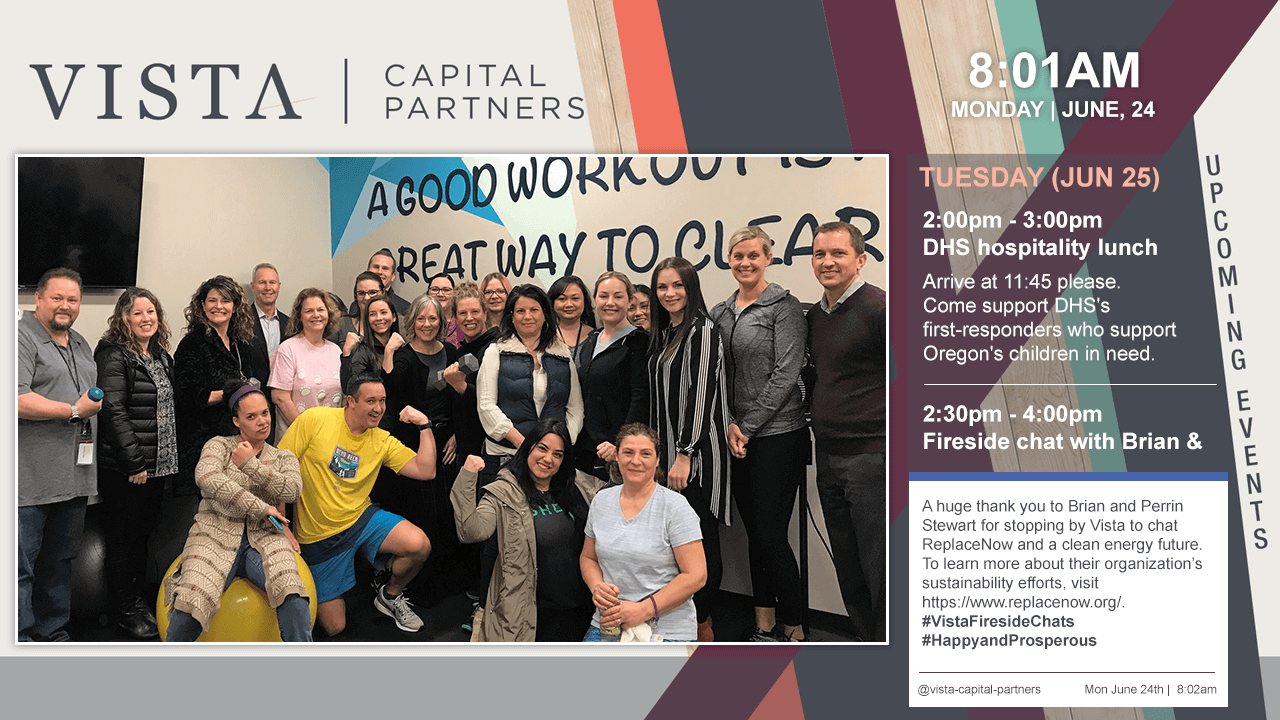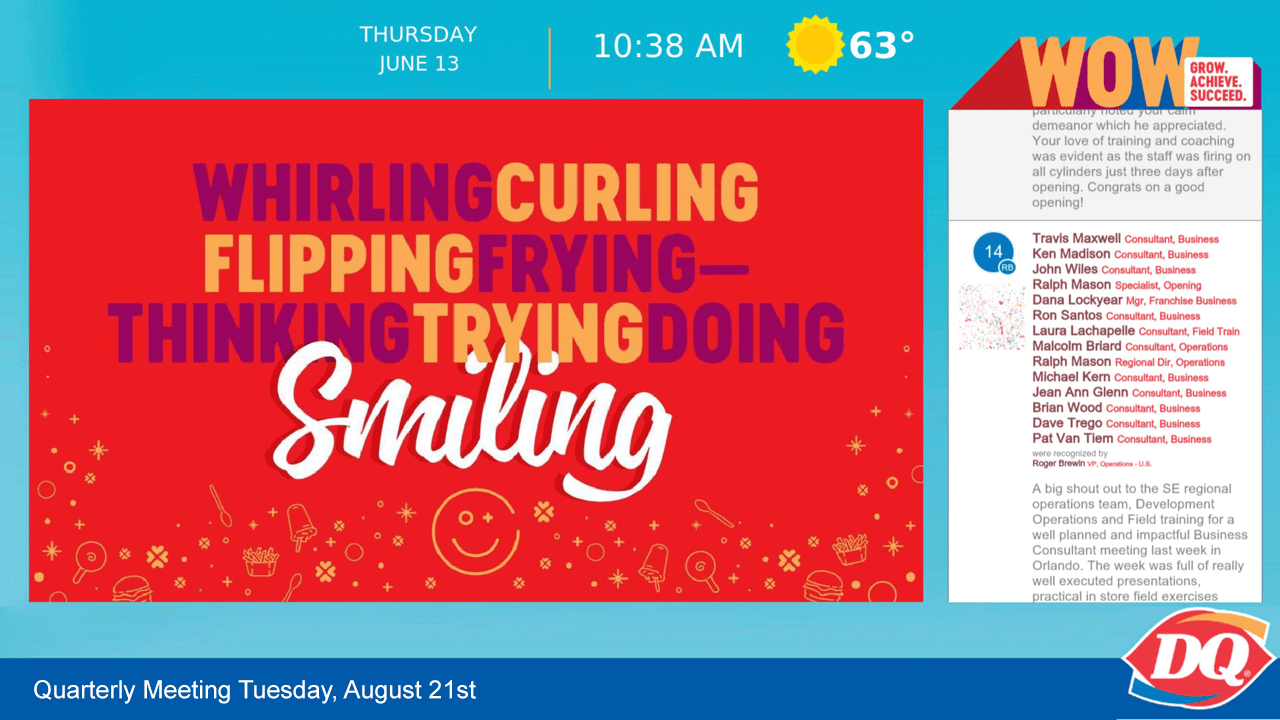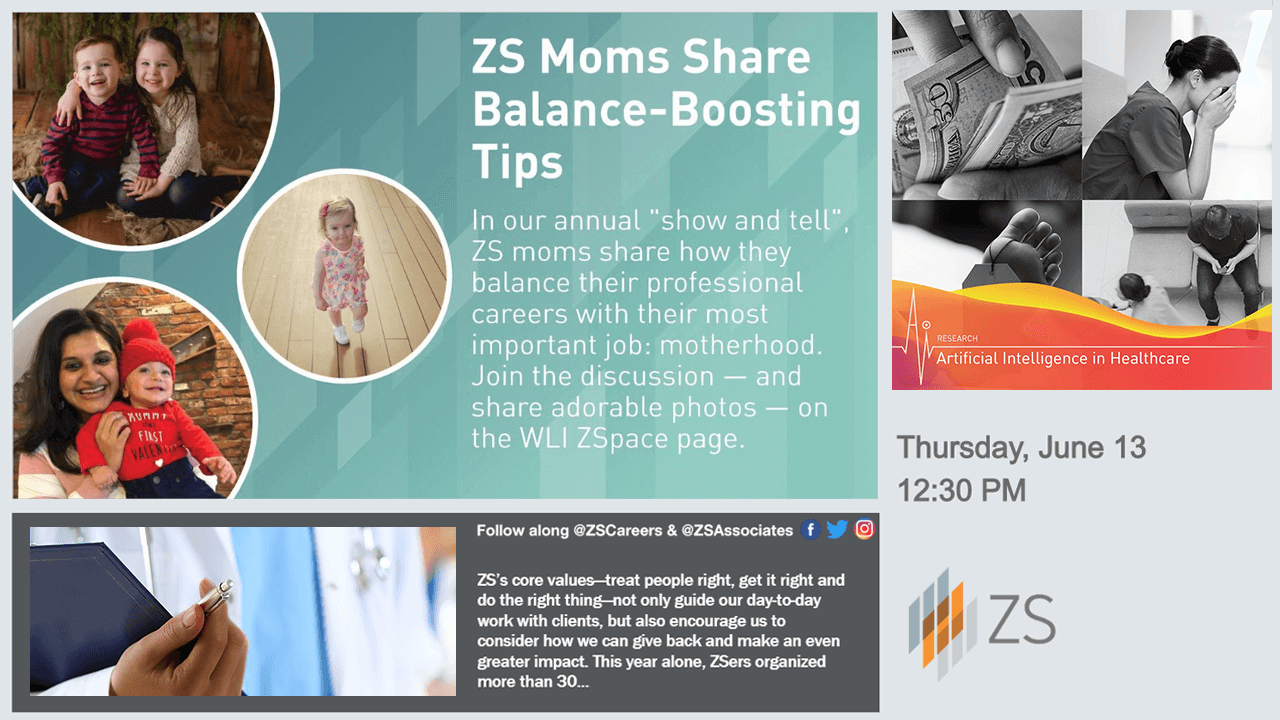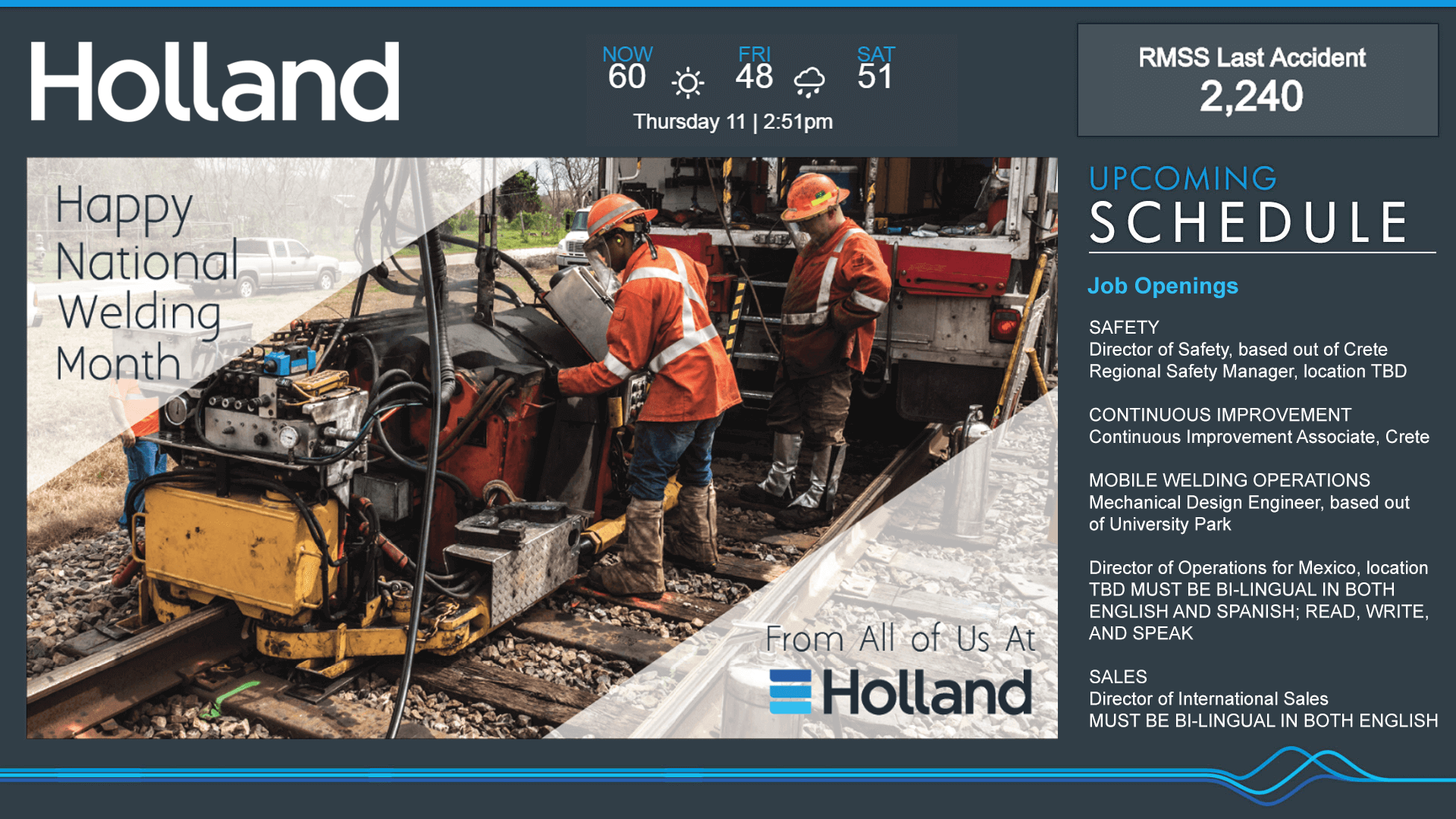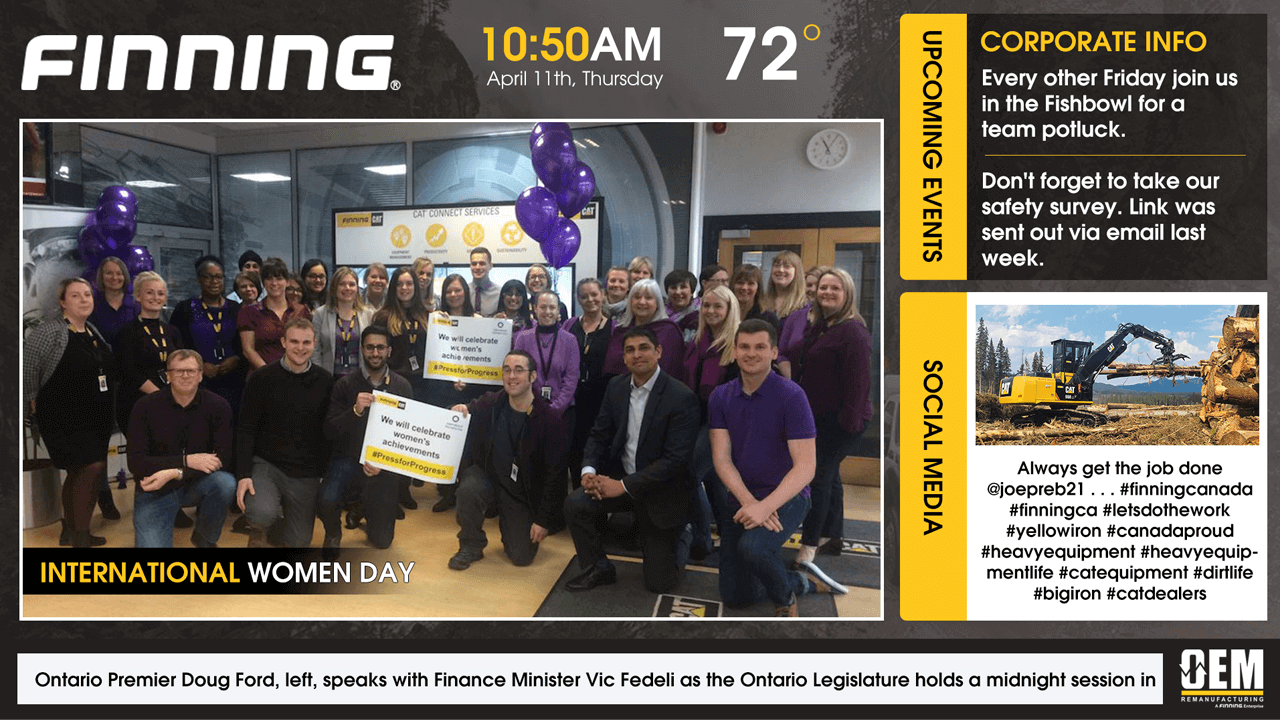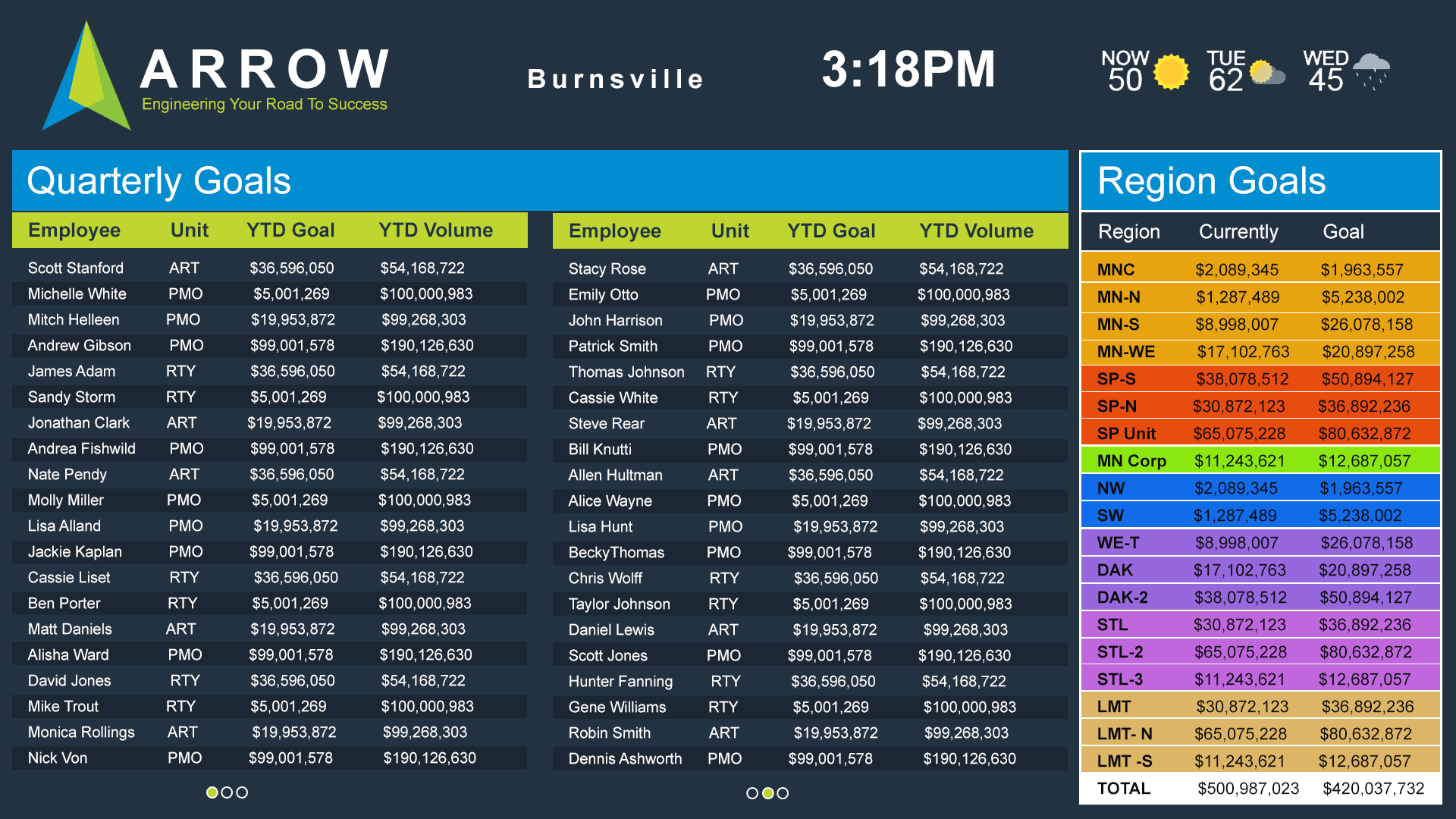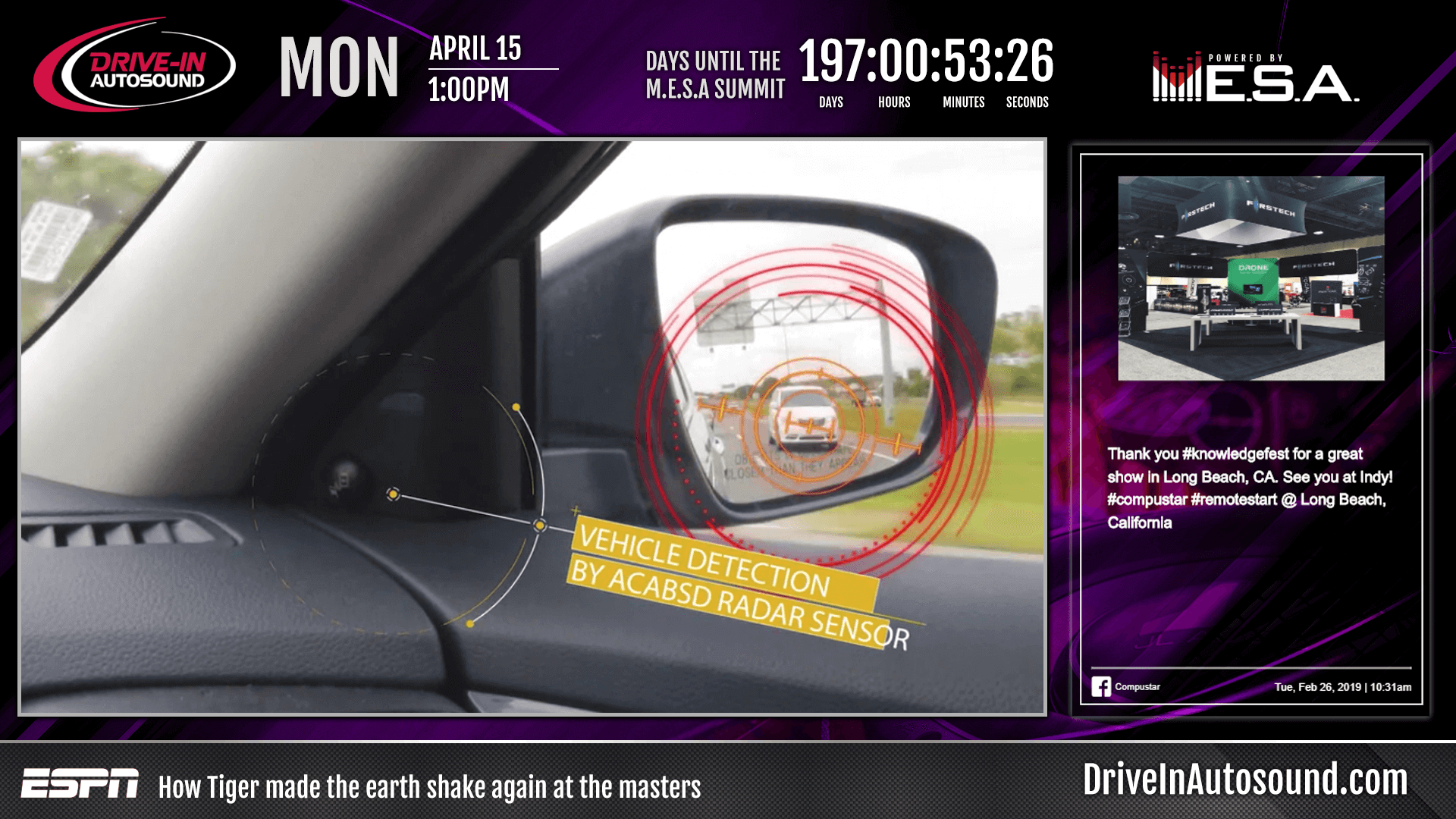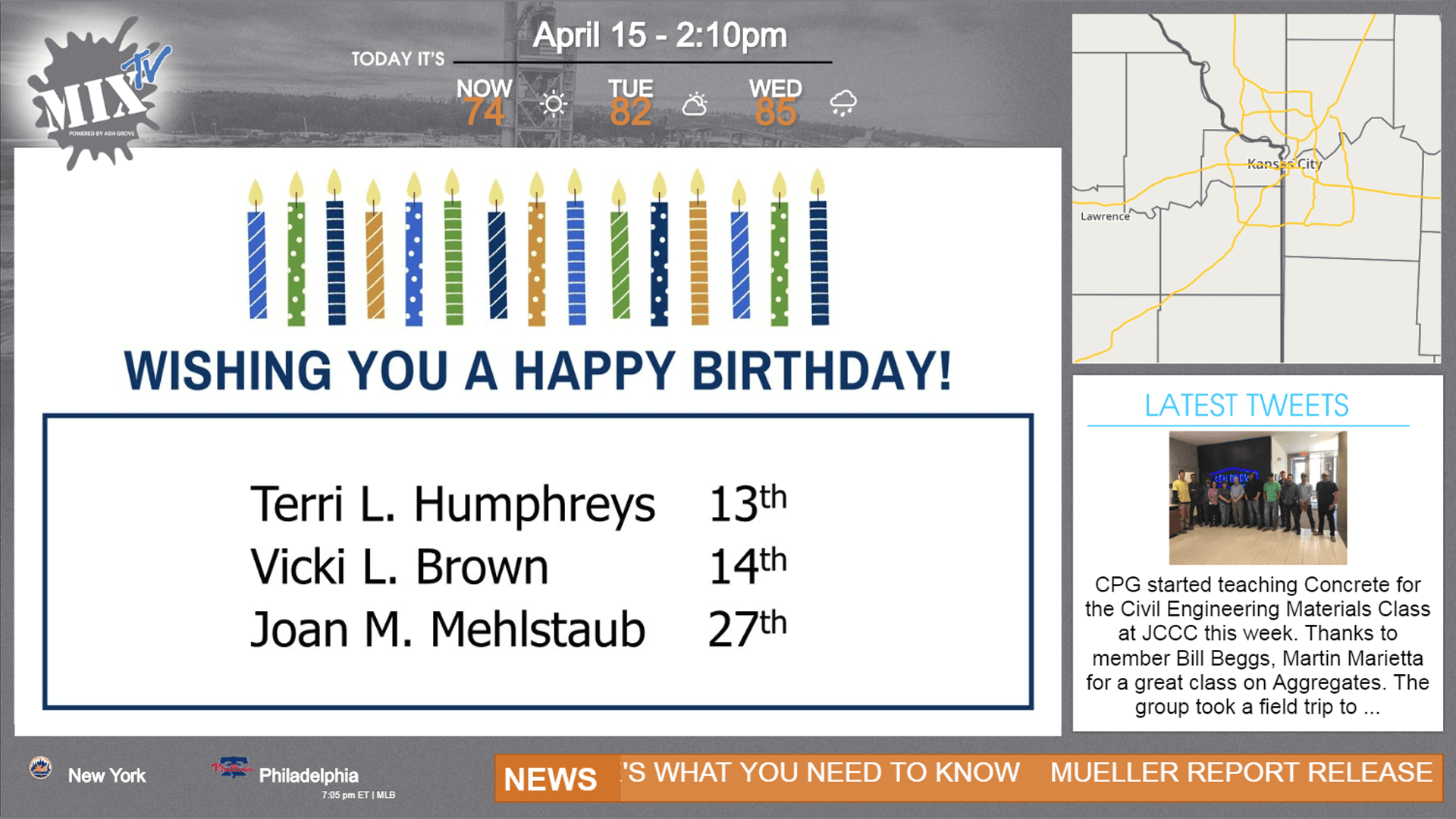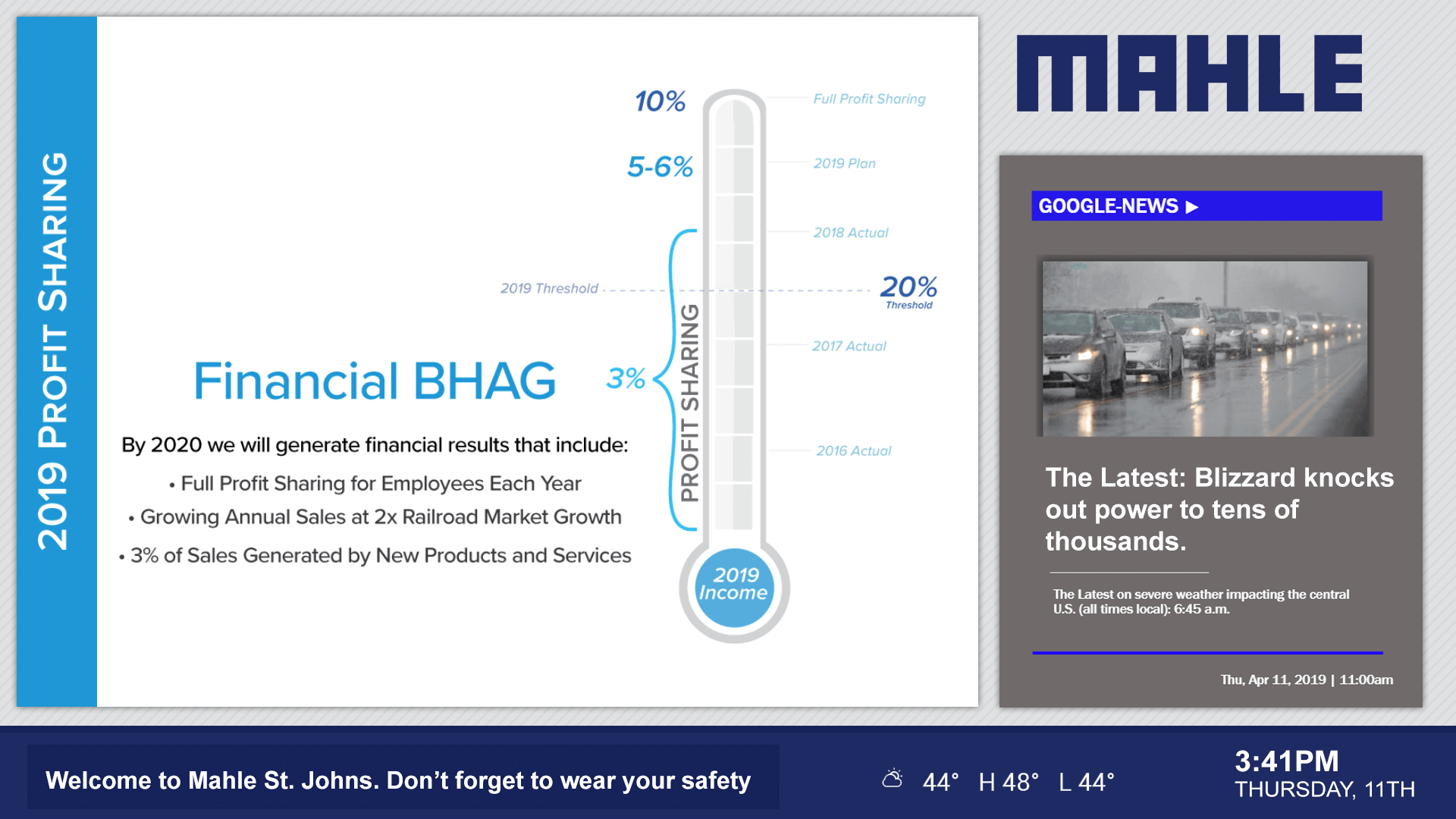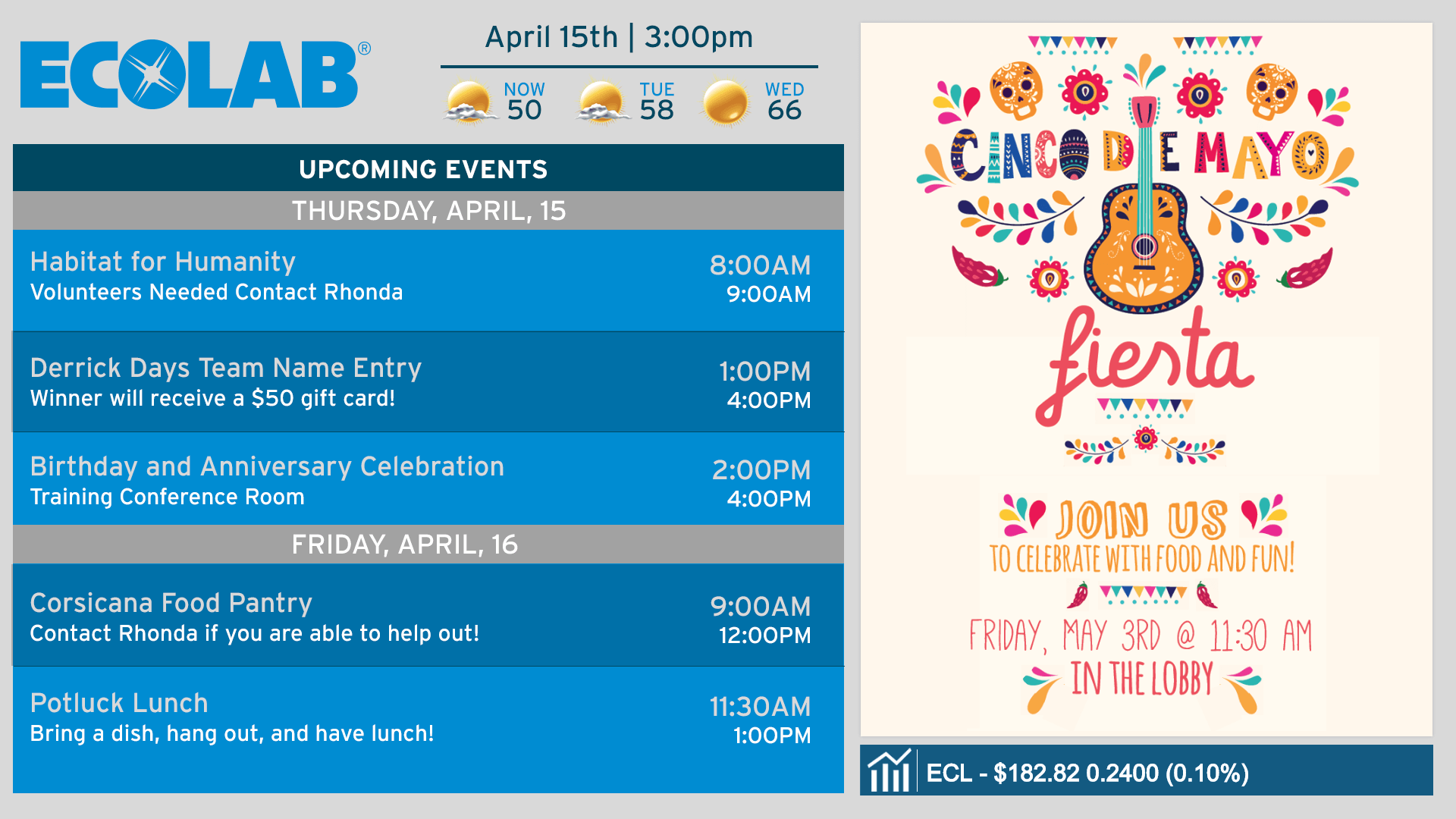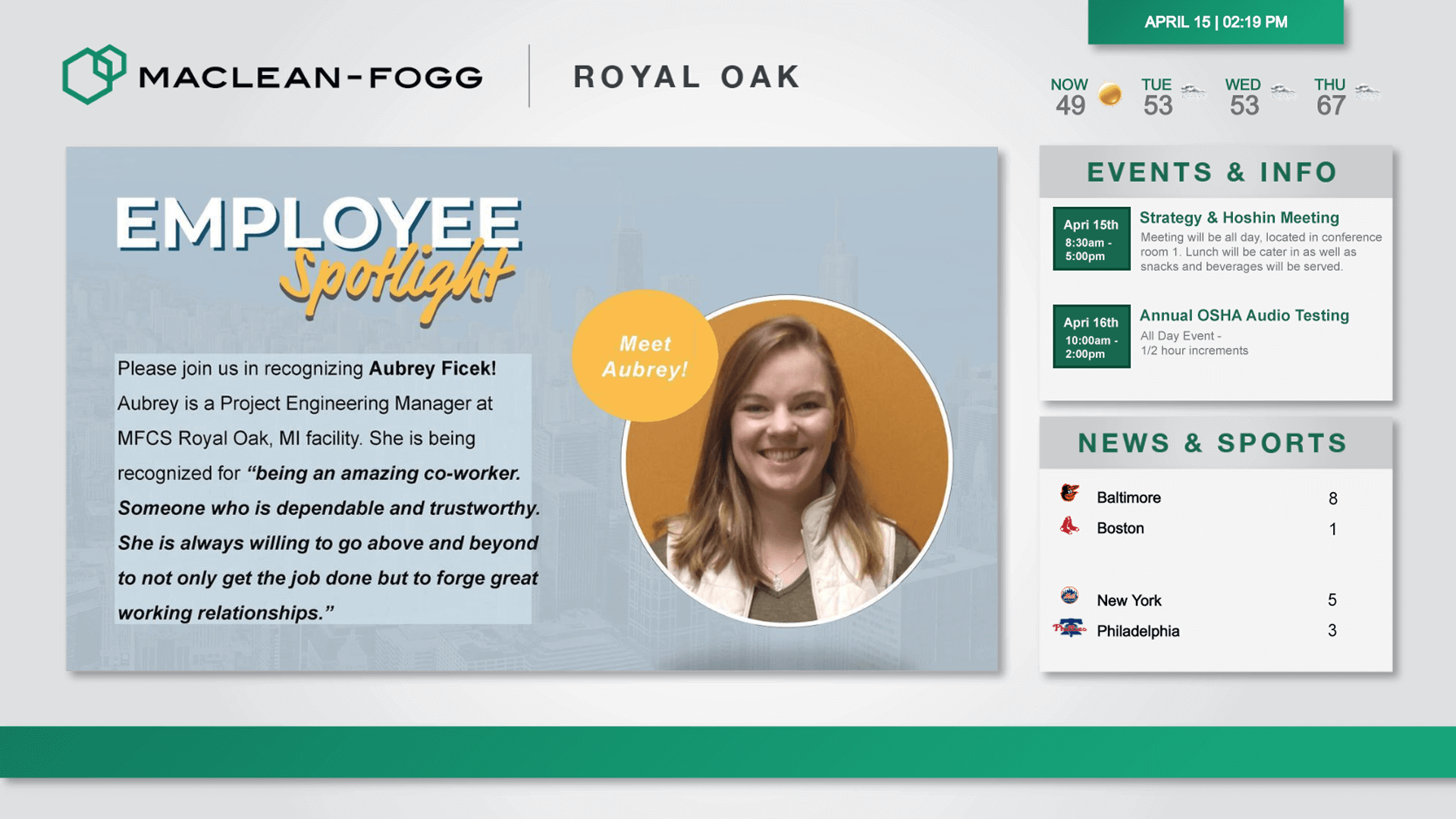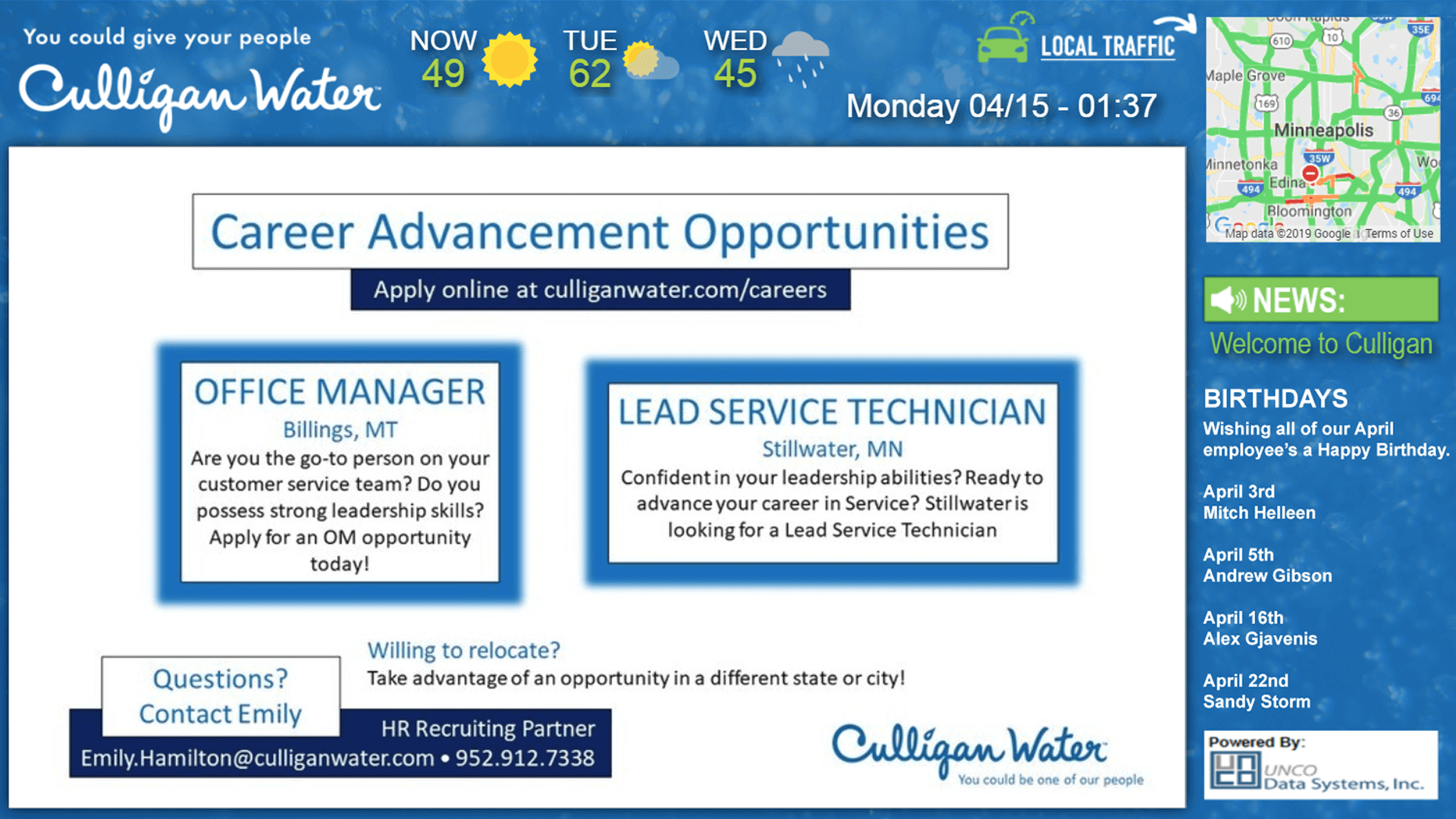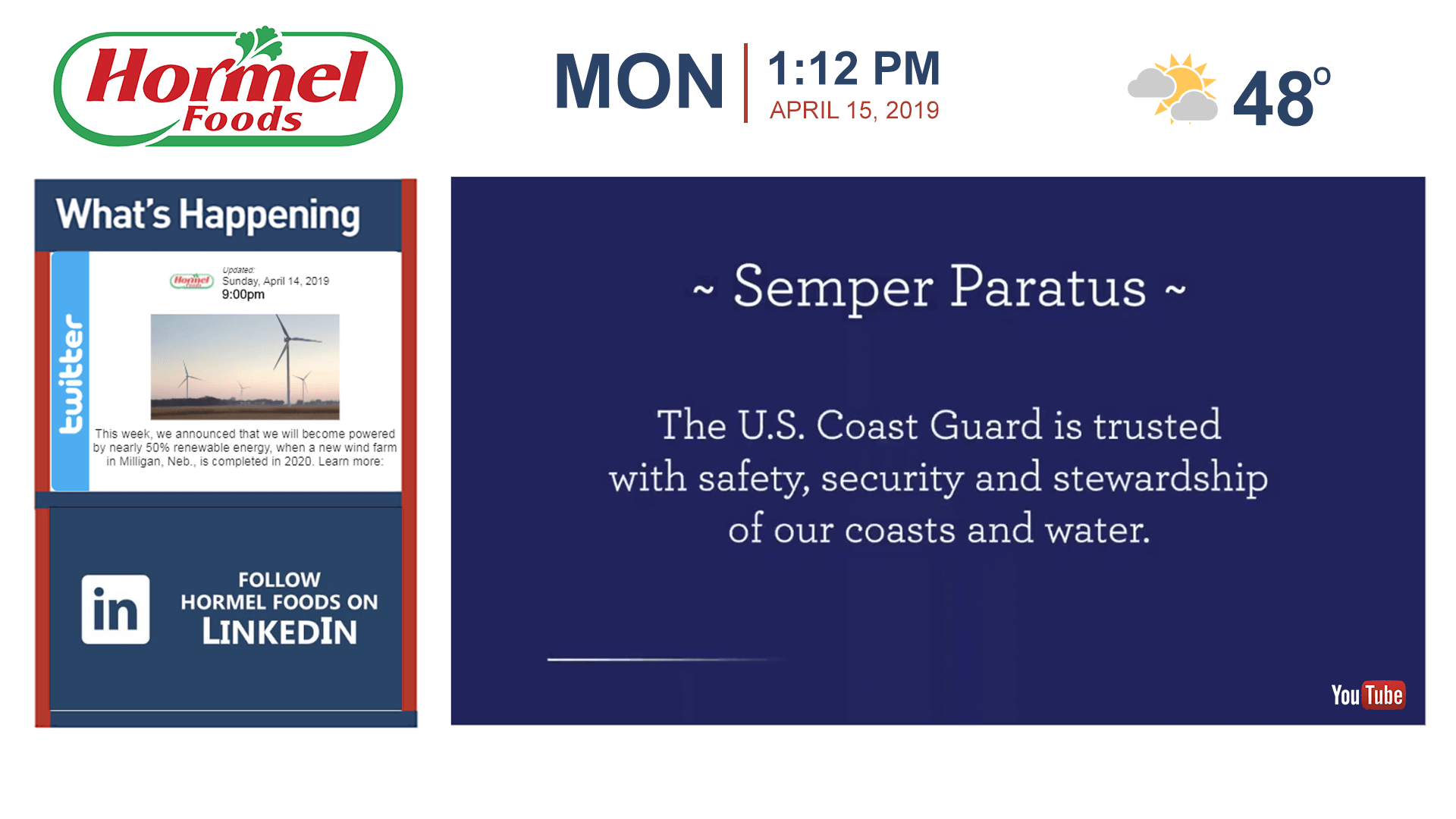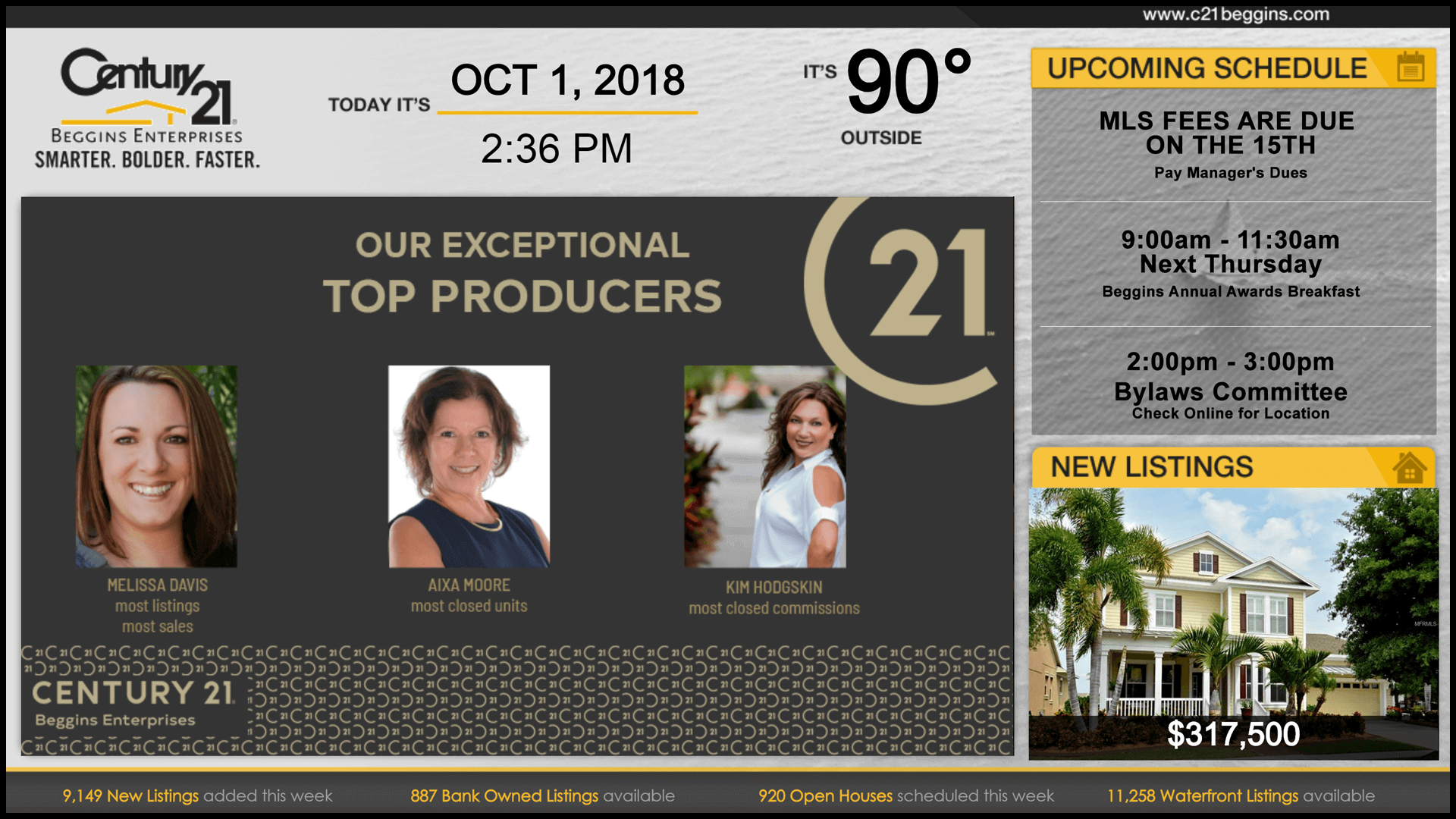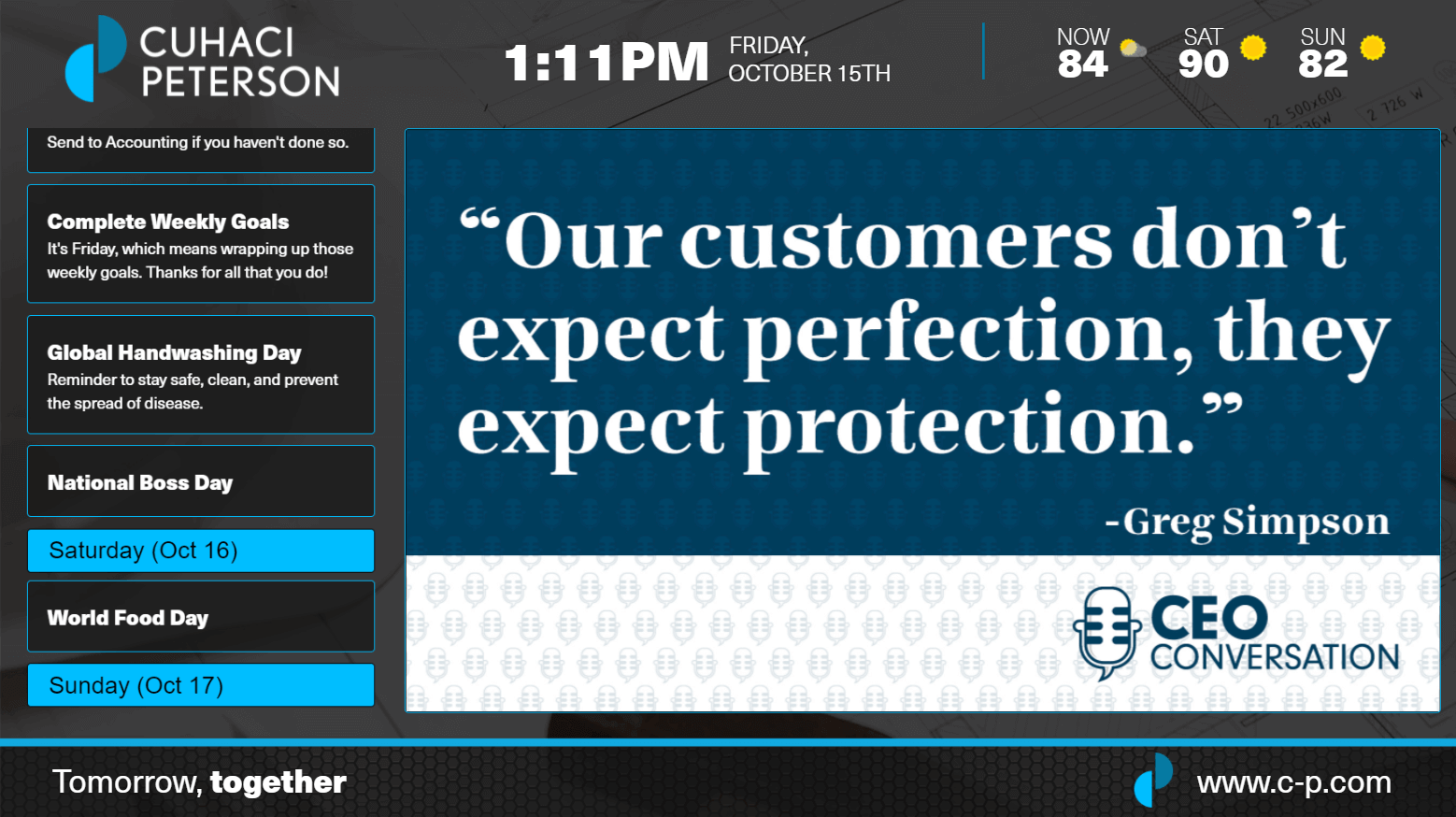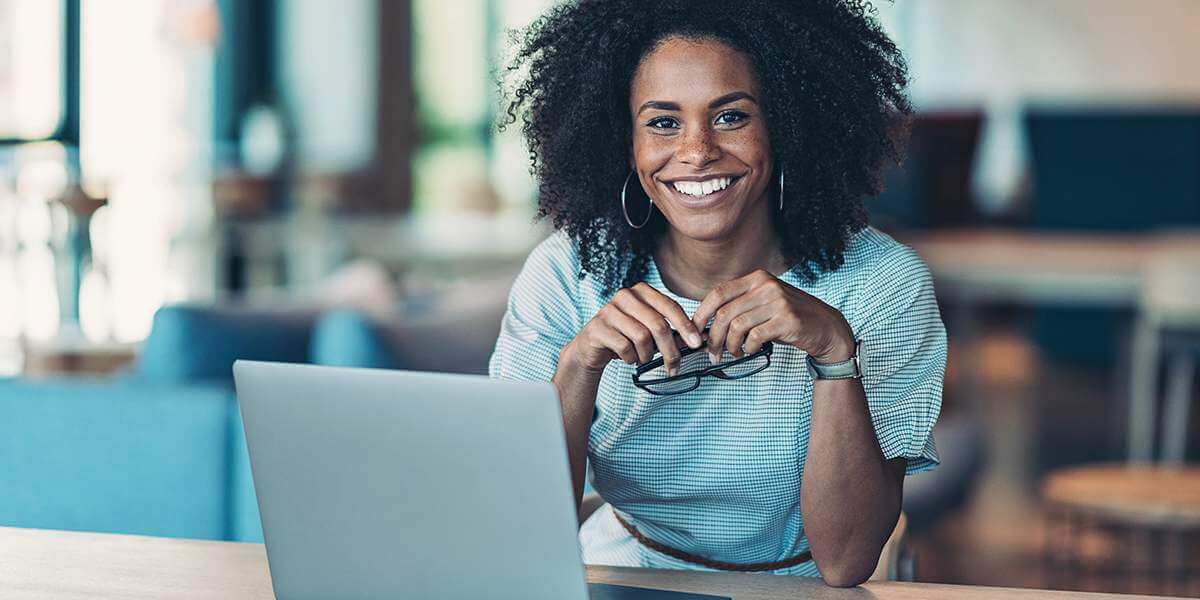 Slide 1

Digital Signage solutions
Our team is ready to deliver easy-to-use digital signage solutions to your business. With dedicated support teams and powerful design tools, anyone from any skill level can design professional-looking designs in minutes!