Corporate Communication Digital Signage Templates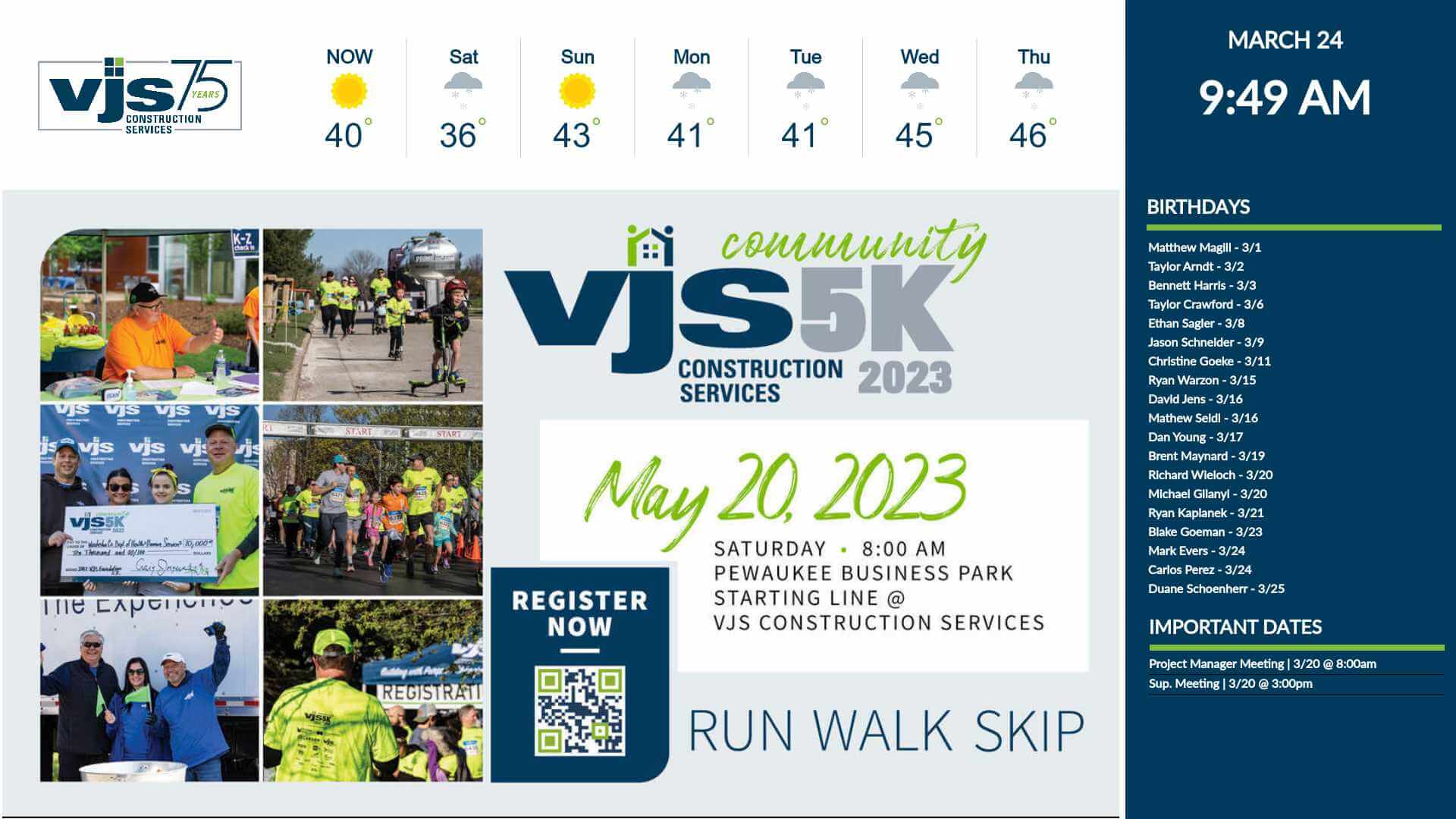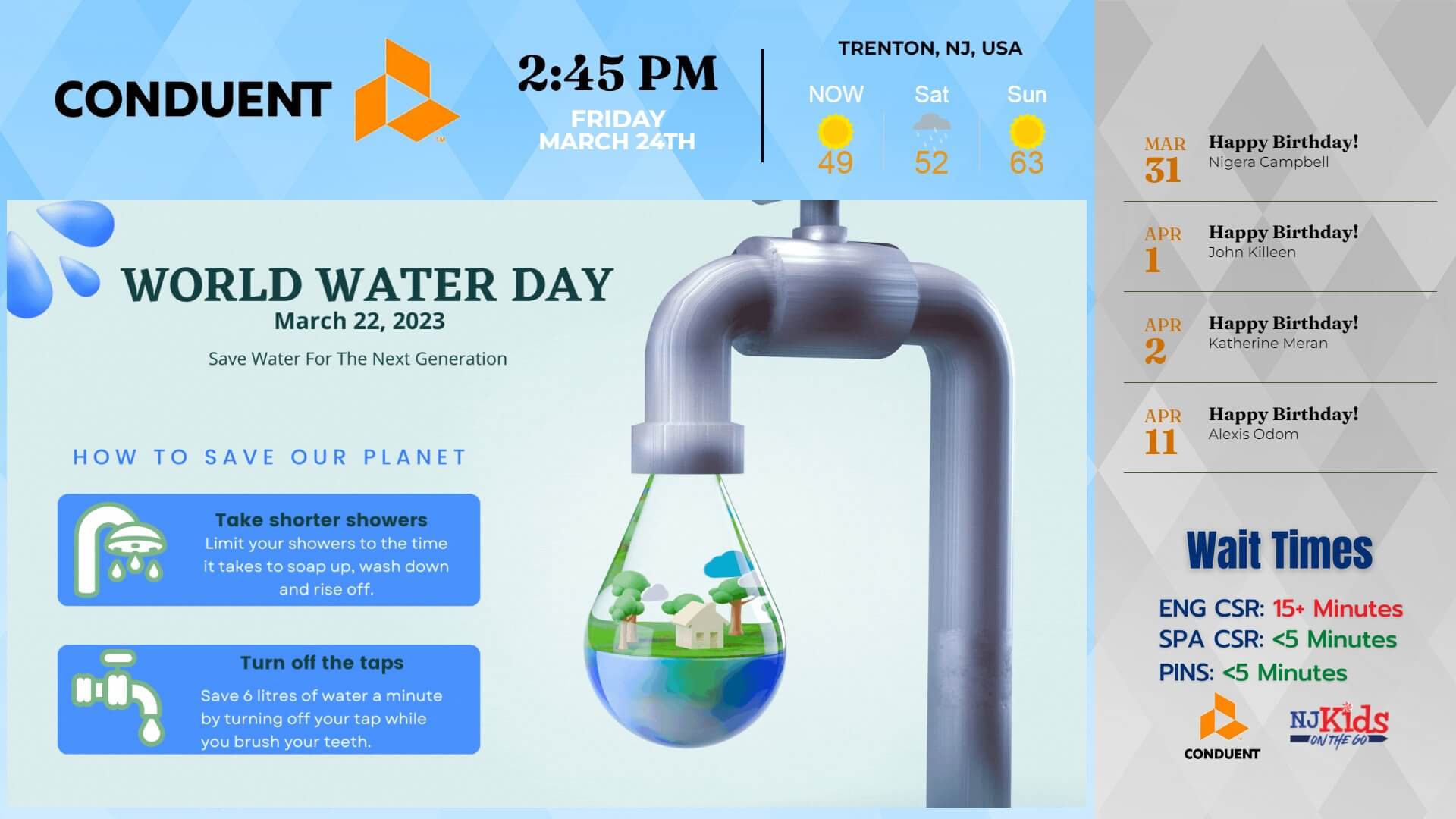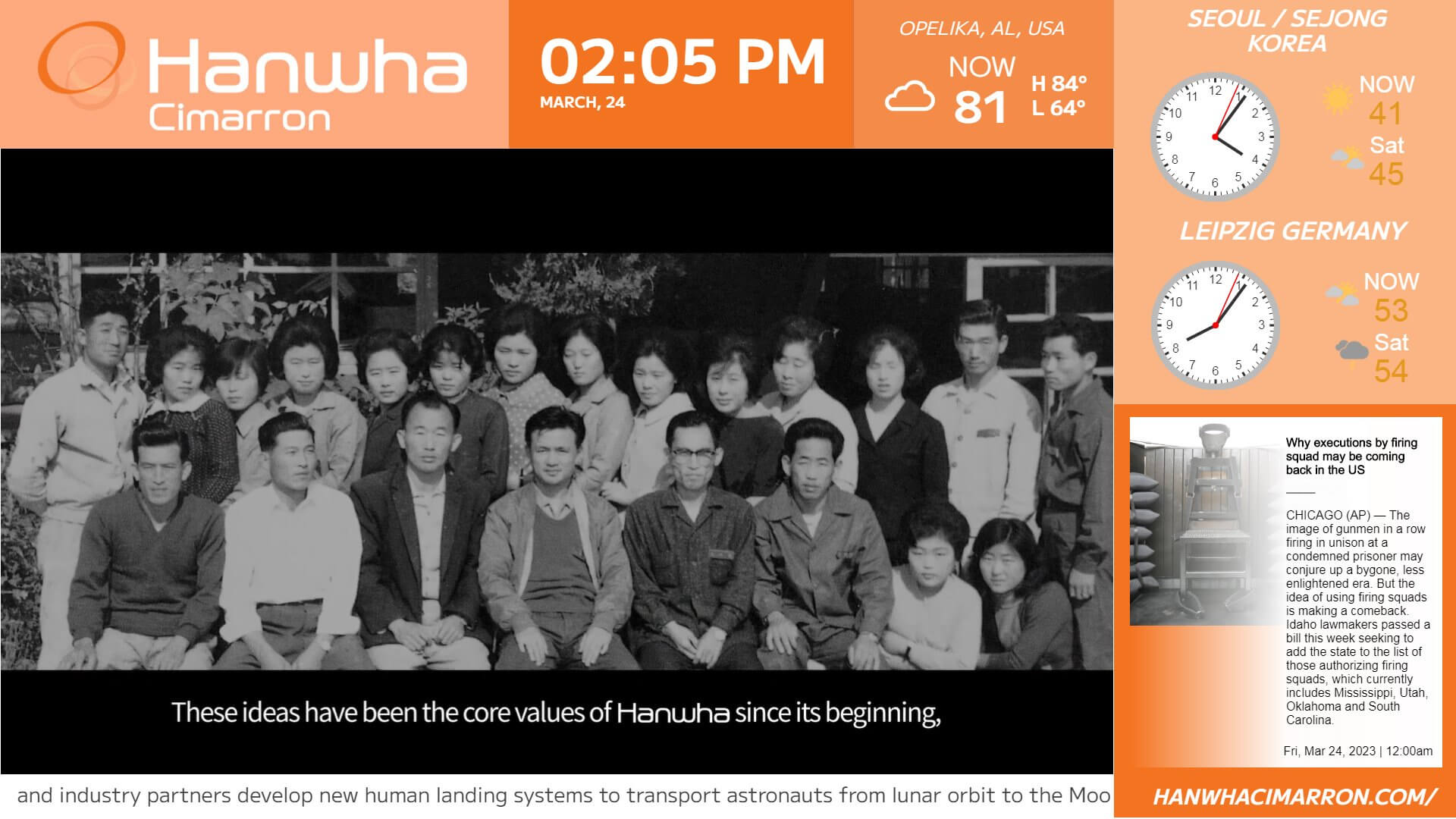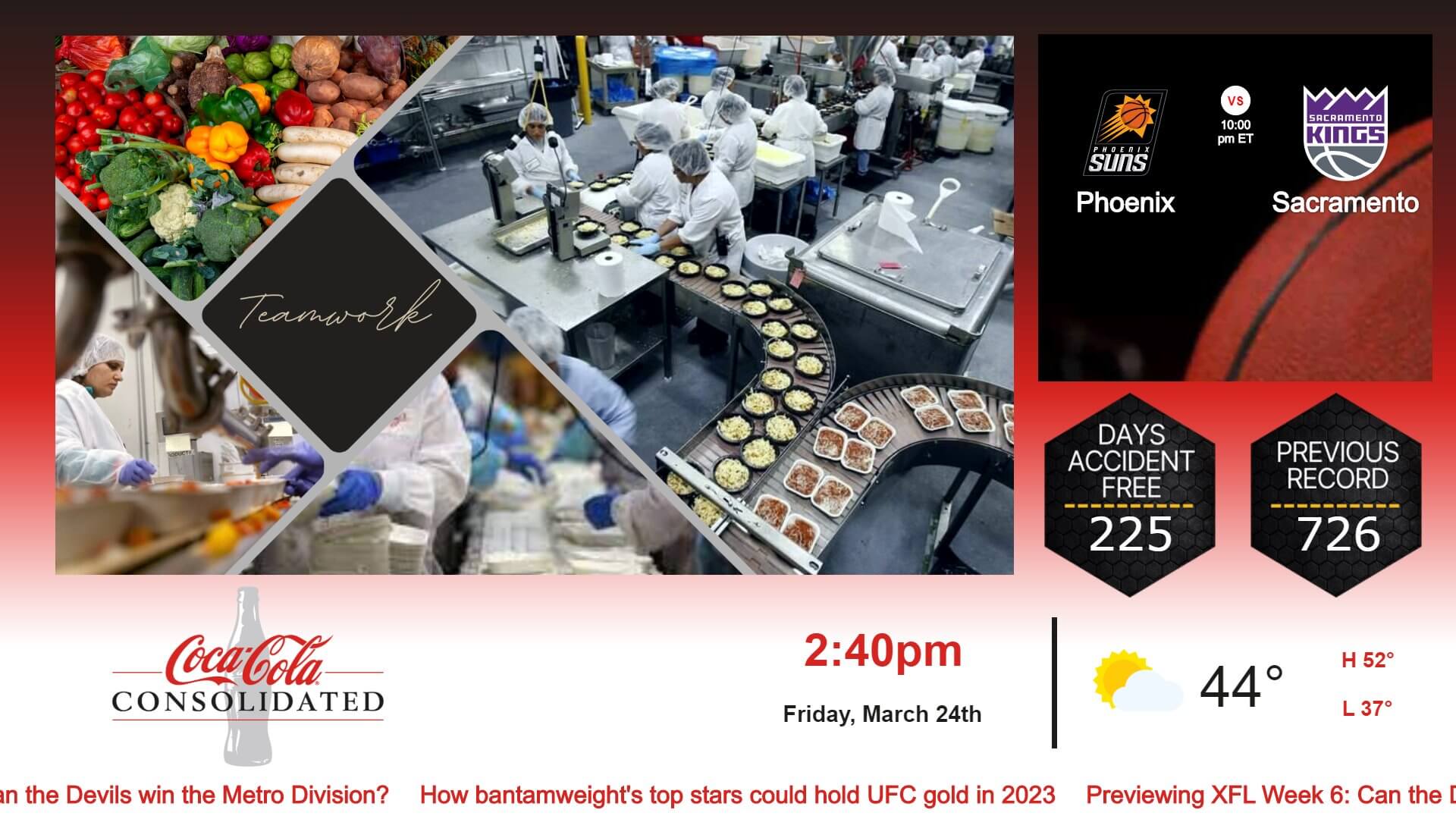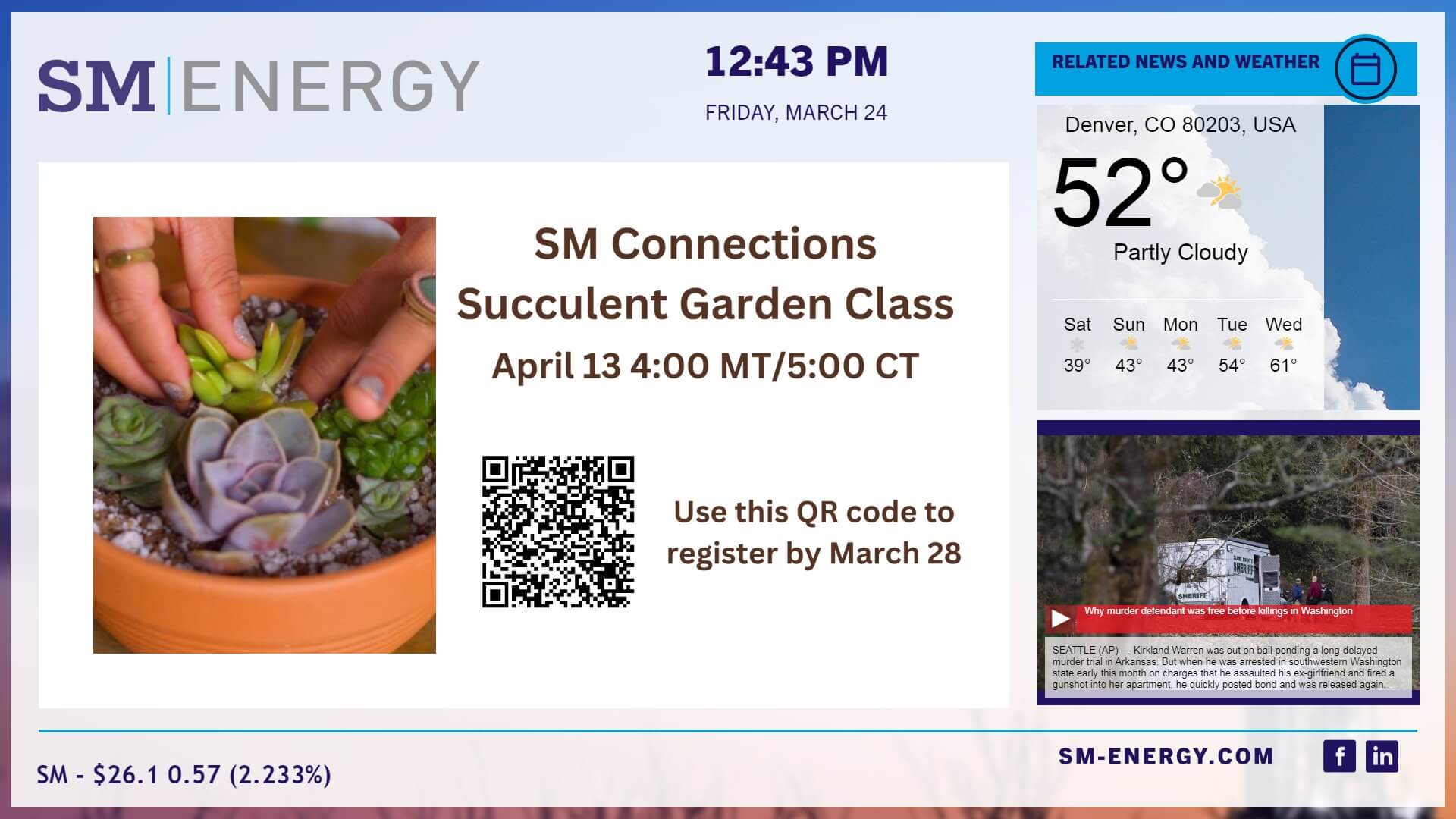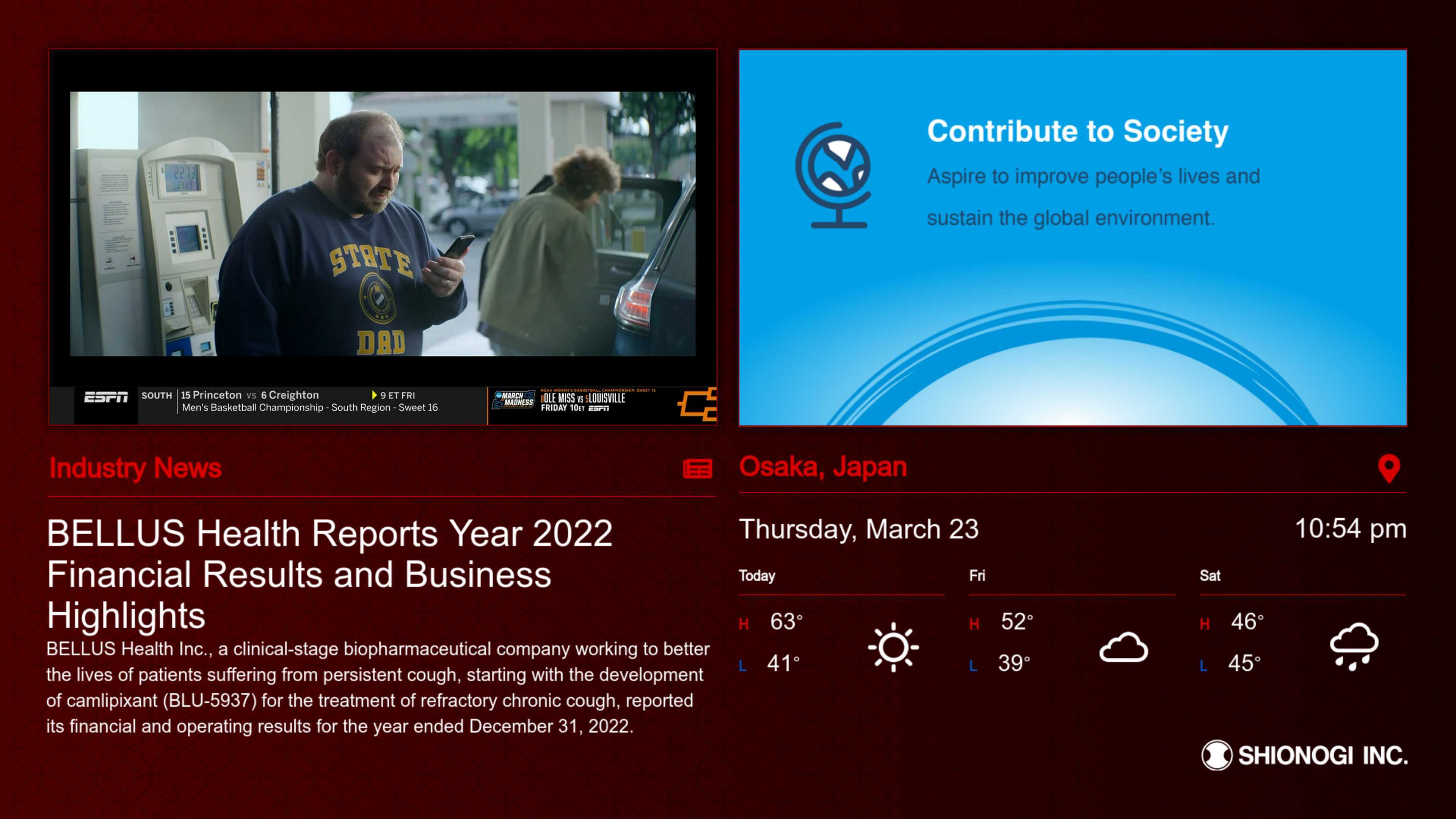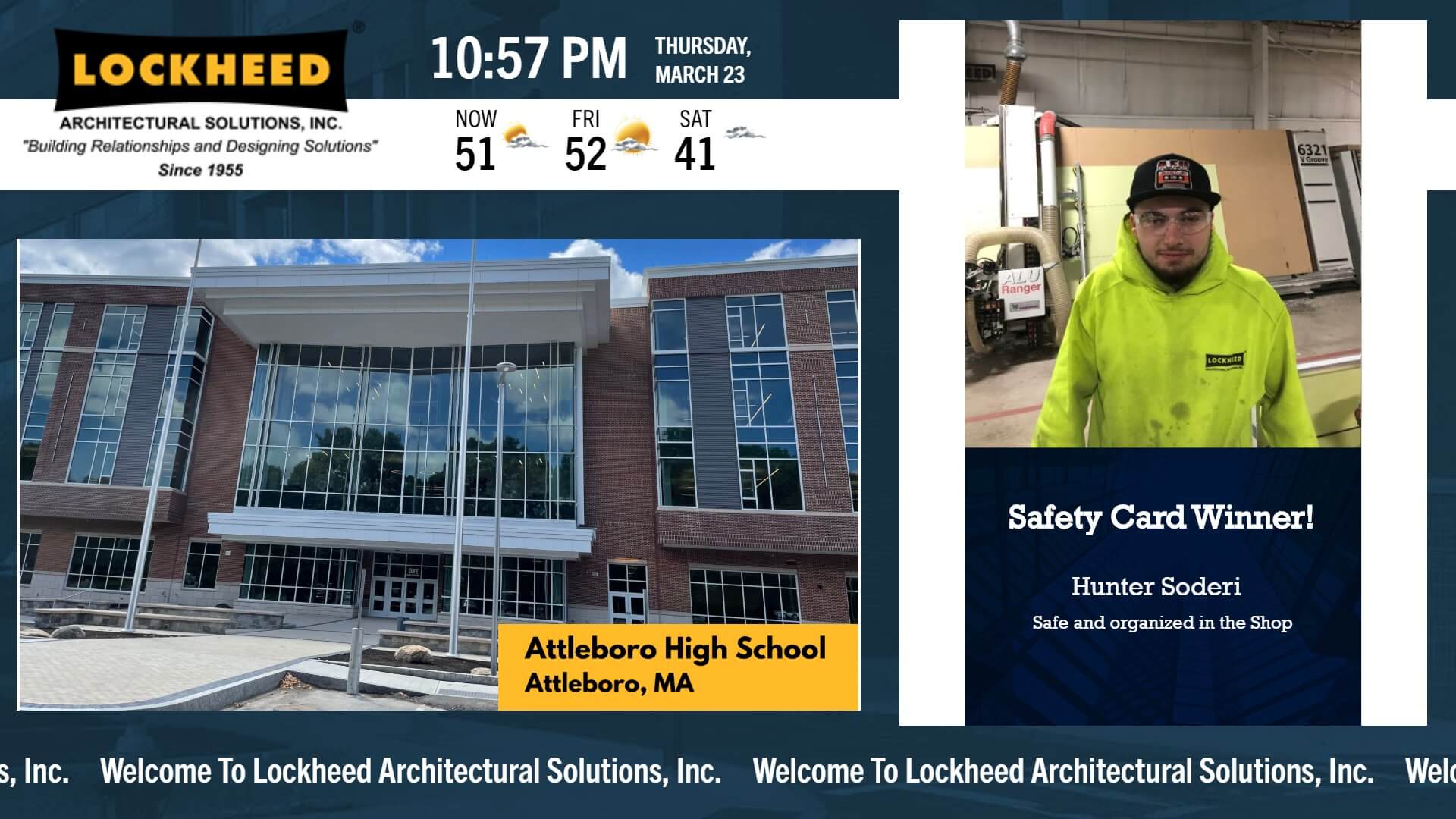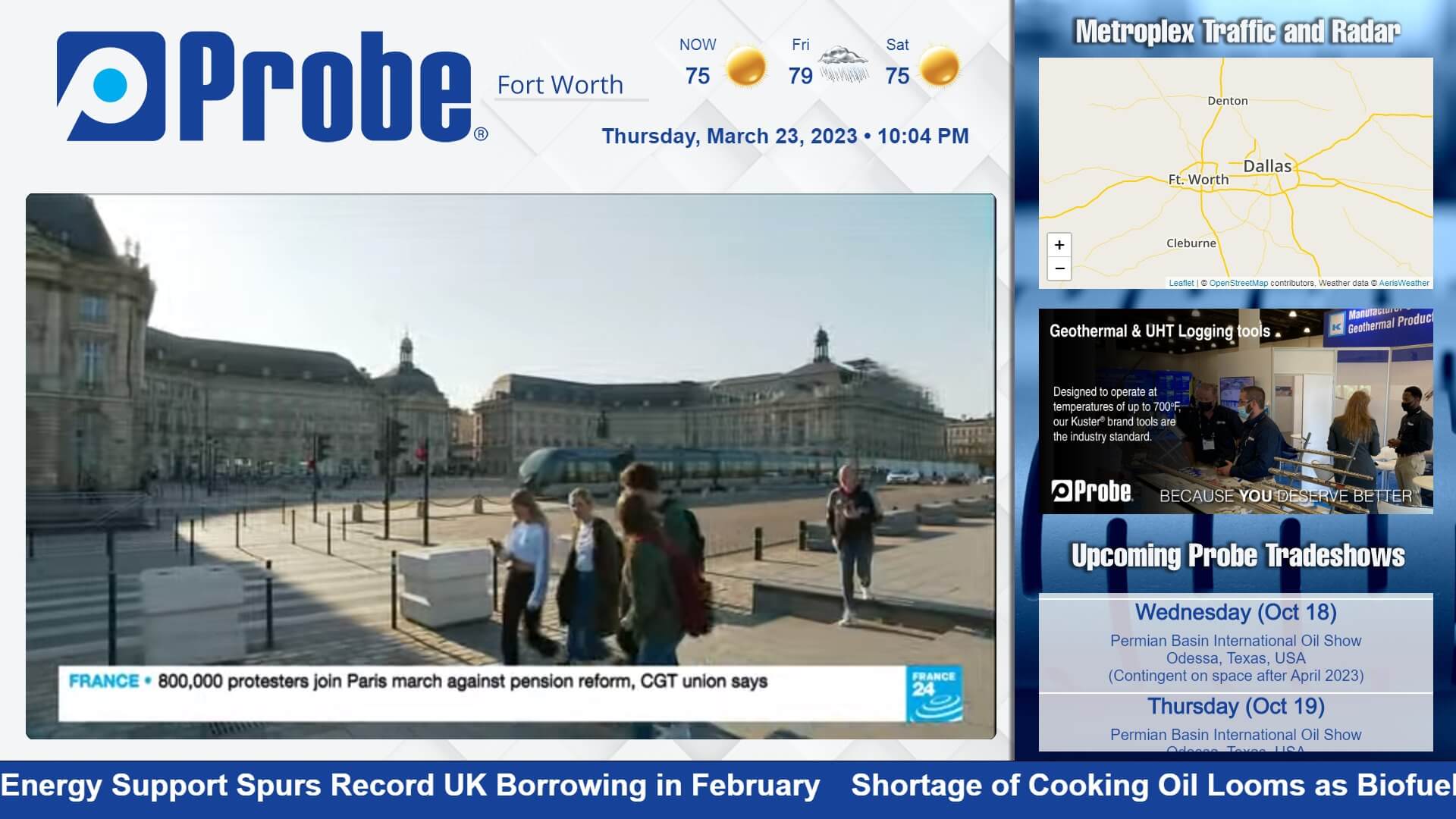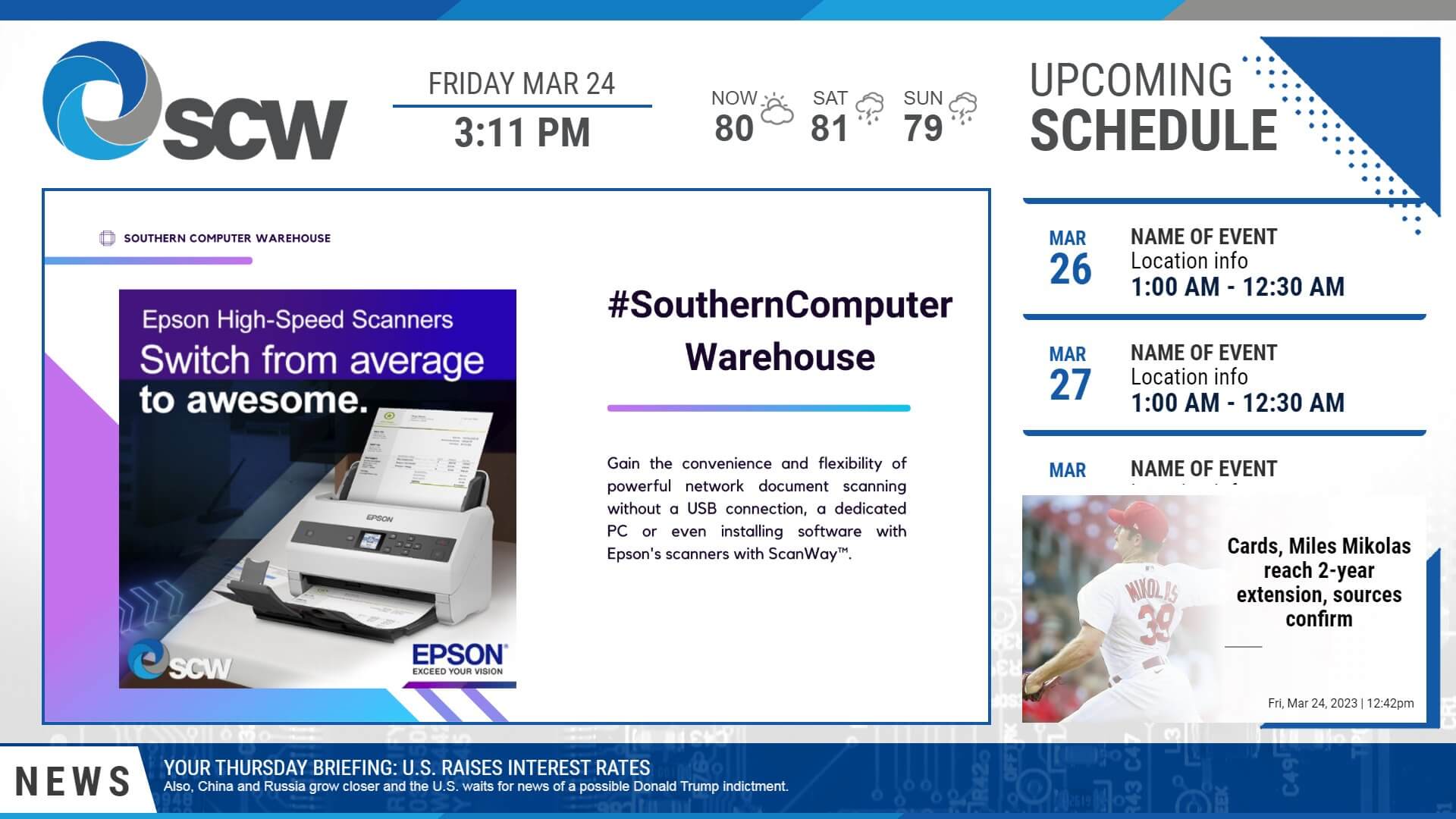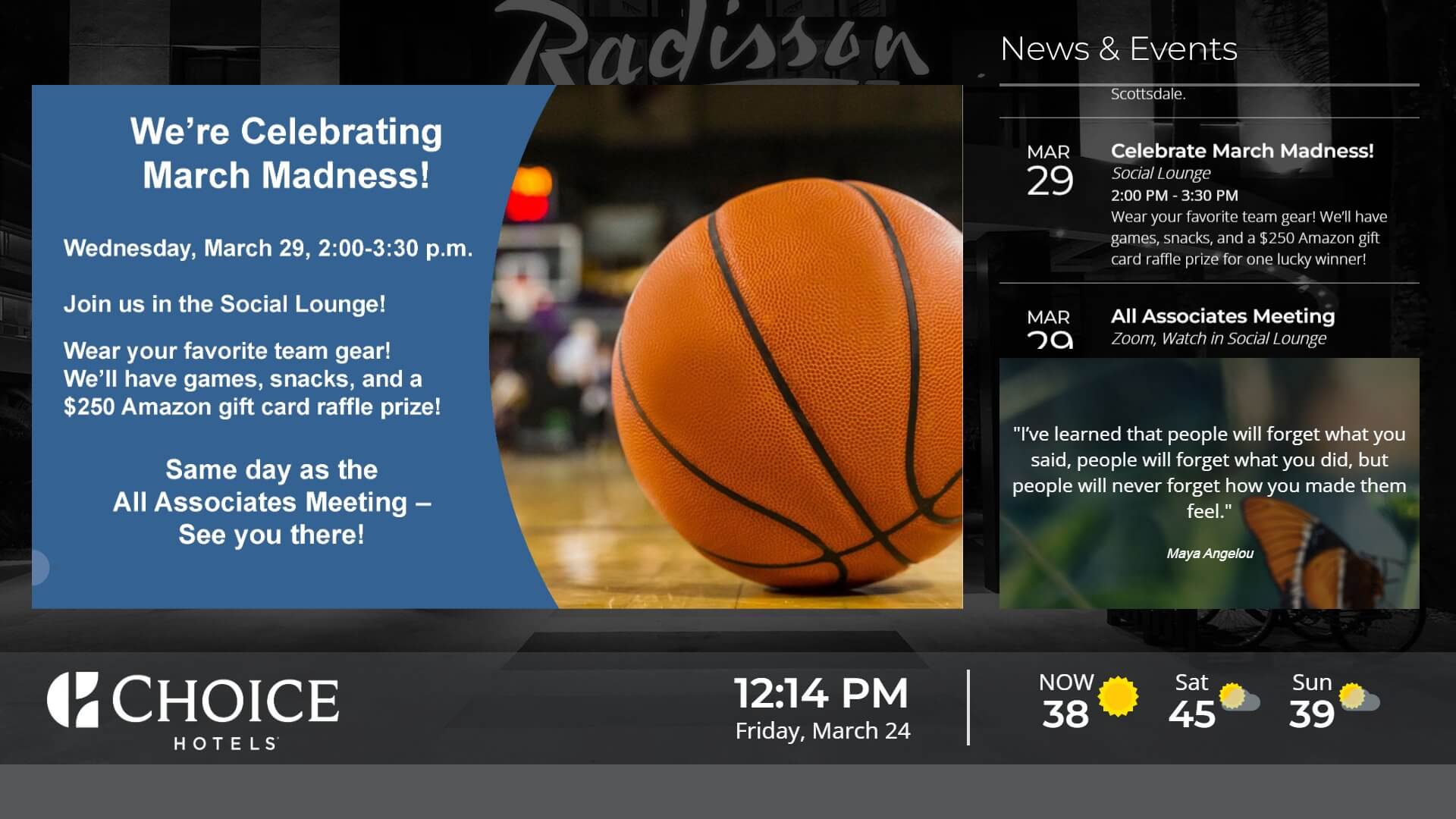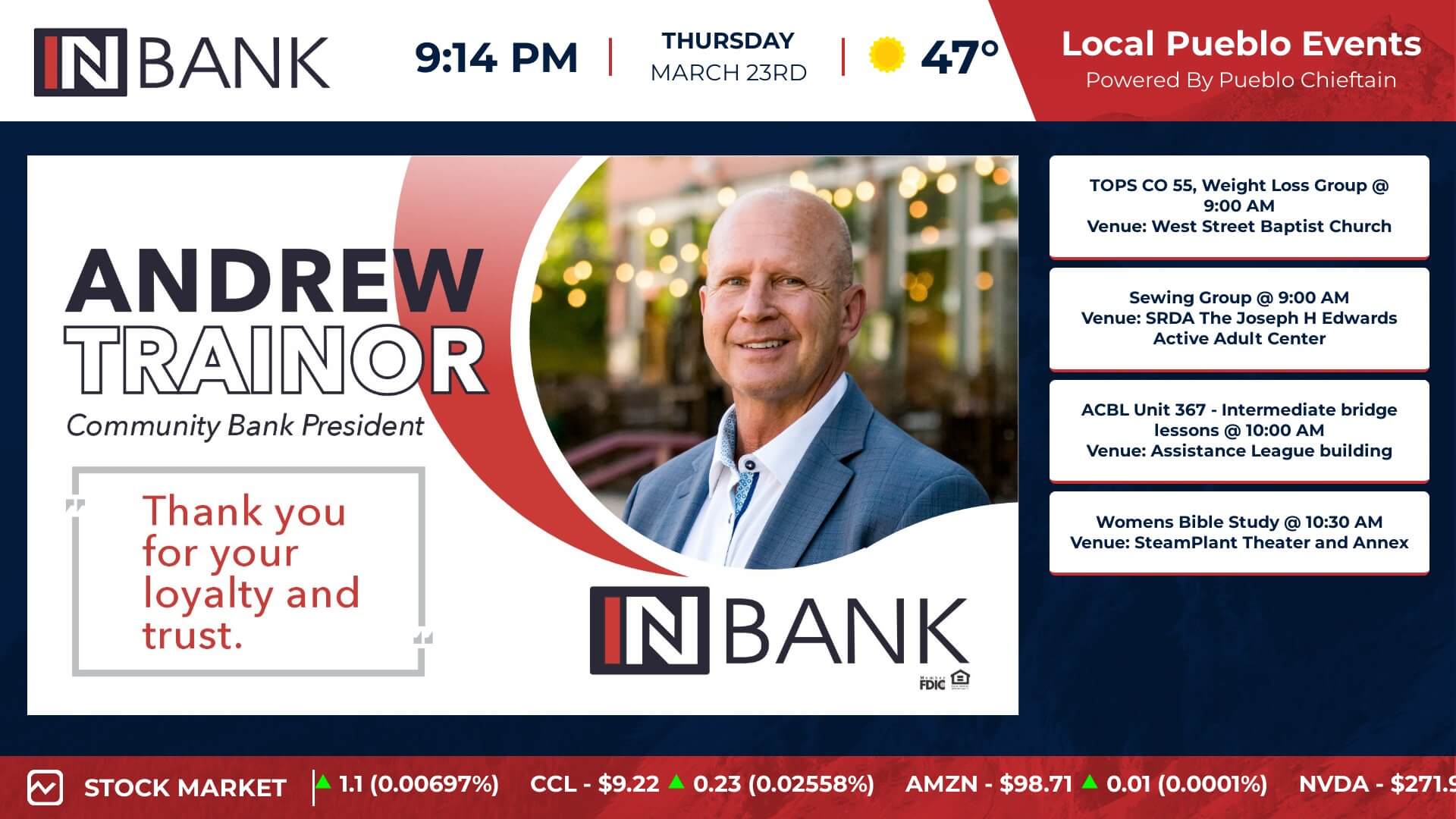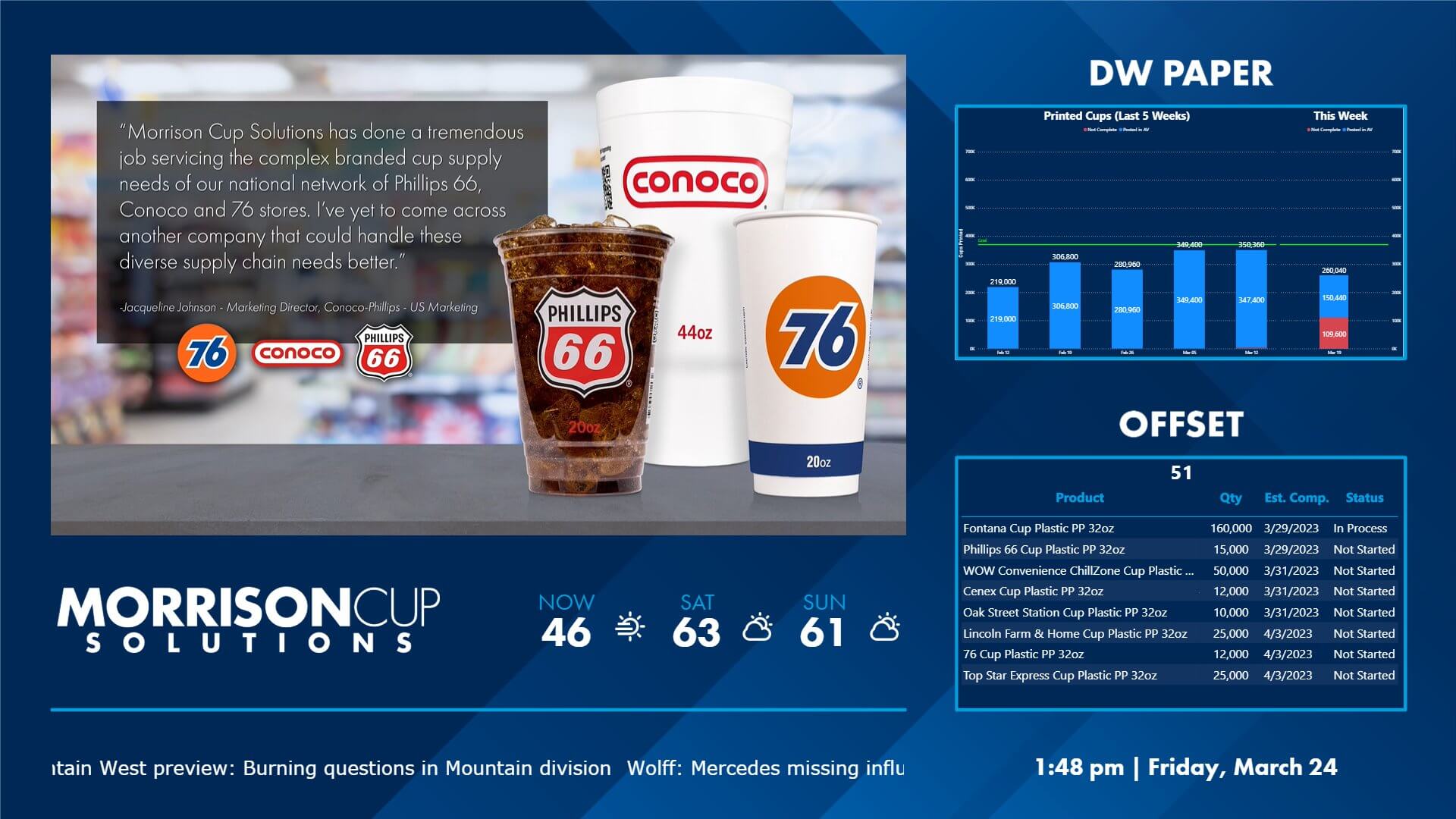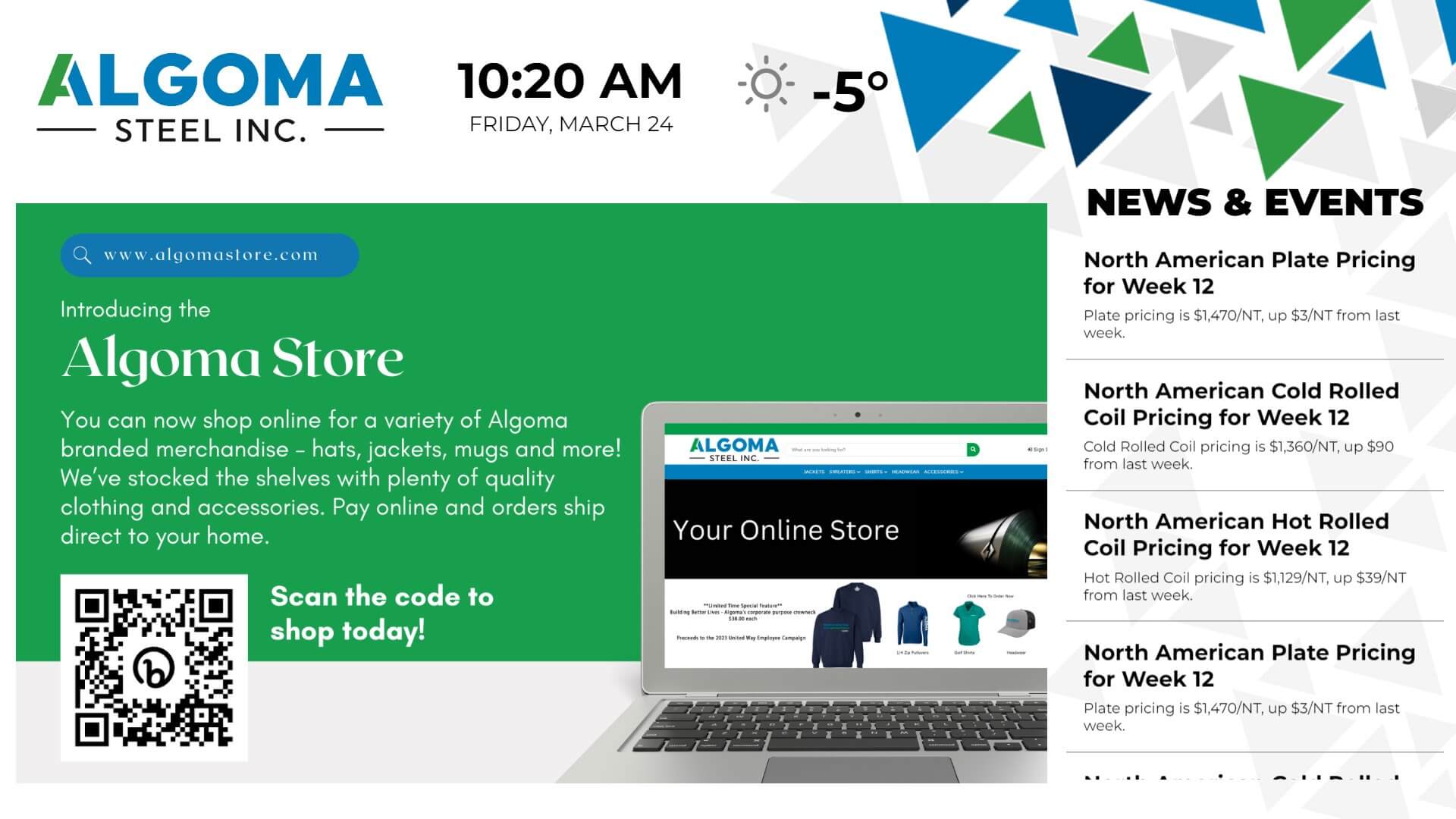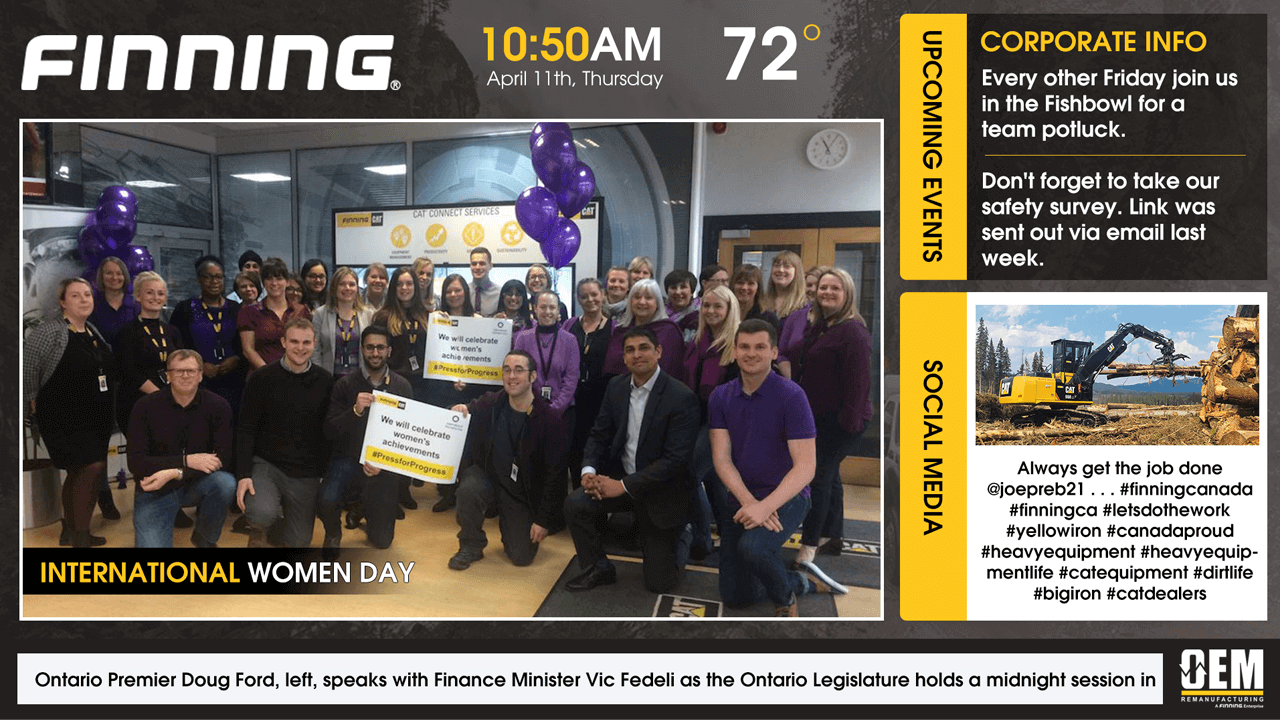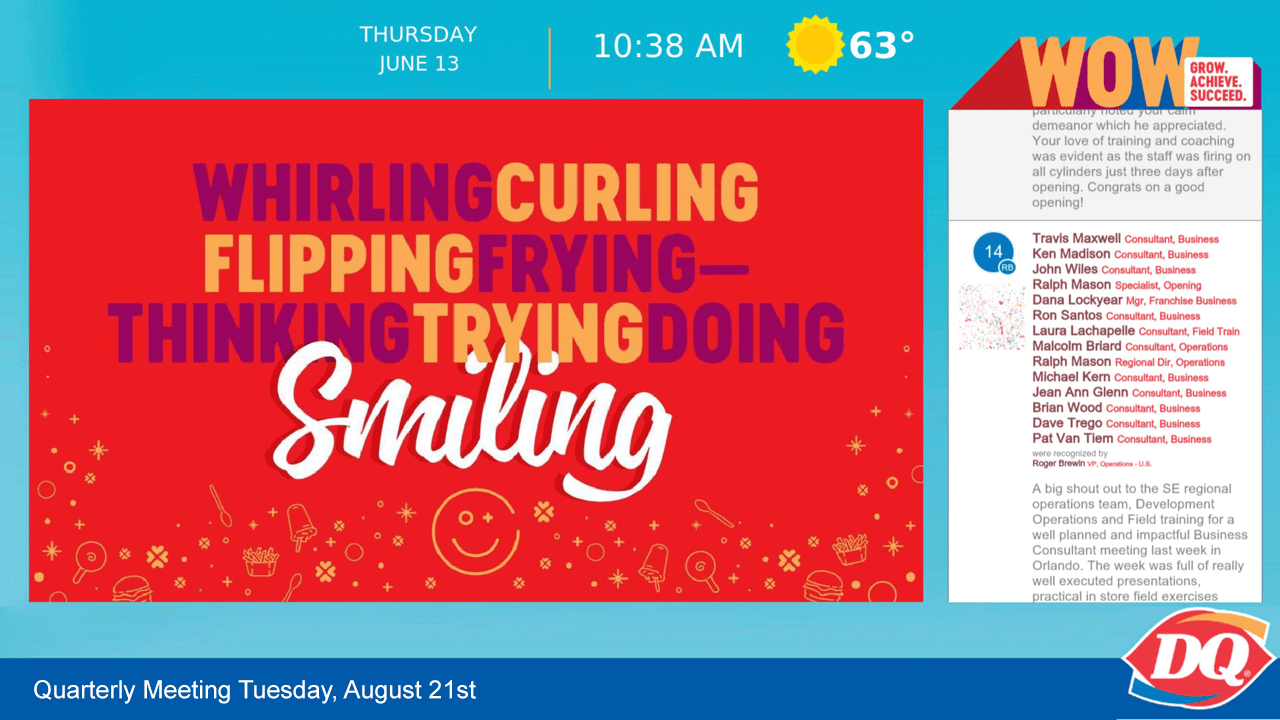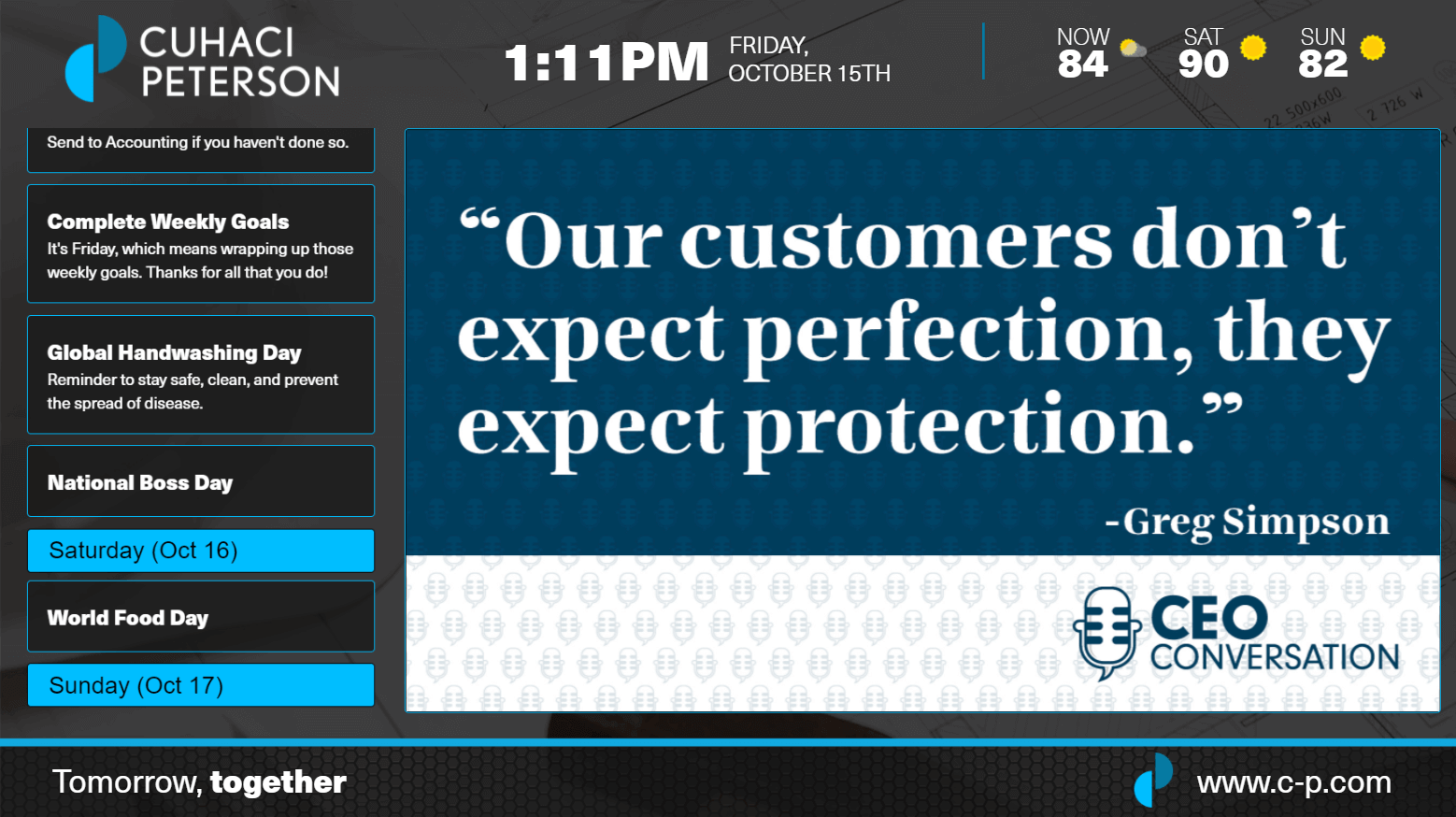 Corporate Digital Signage - VJS Construction Pewaukee
Corporate Digital Signage - Conduent
Corporate Digital Signage - Hanwha
Corporate Digital Signage - Coca-Cola Consolidated
Corporate Digital Signage - SM Energy
Corporate Digital Signage - Shionogi
Corporate Digital Signage - Lockheed
Corporate Digital Signage - Probe
Corporate Digital Signage - SCW
Corporate Digital Signage - Choice Hotels
Corporate Digital Signage - Bank
Corporate Digital Signage - Morrison Cup Solutions
Corporate Digital Signage - Algoma Steel
Corporate Digital Signage - Finning
Corporate Digital Signage - Dairy Queen
Corporate Digital Signage - Cuhaci & Peterson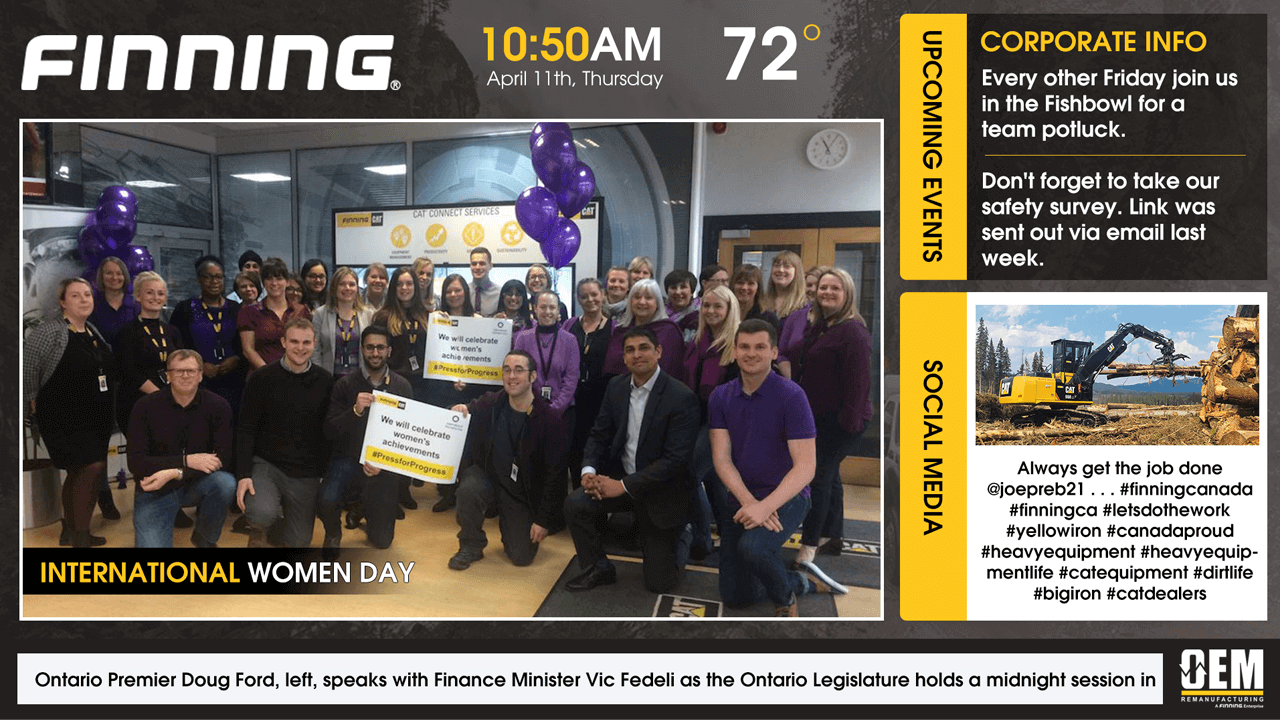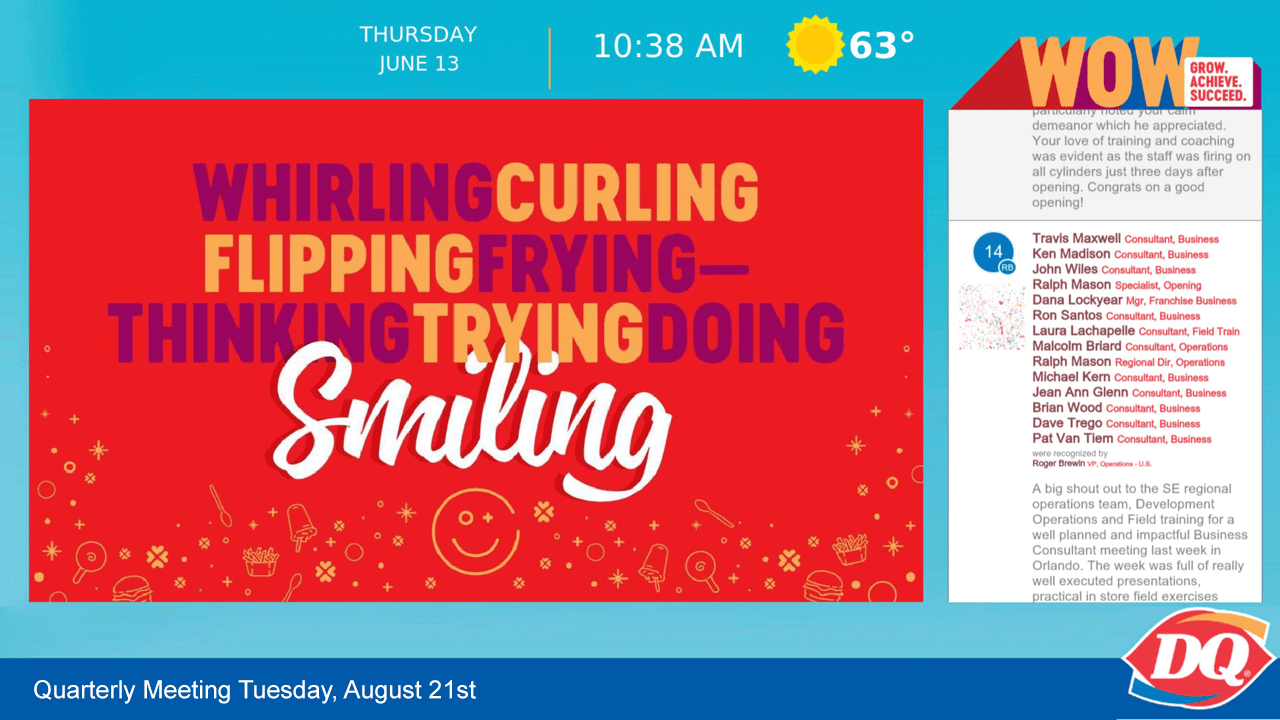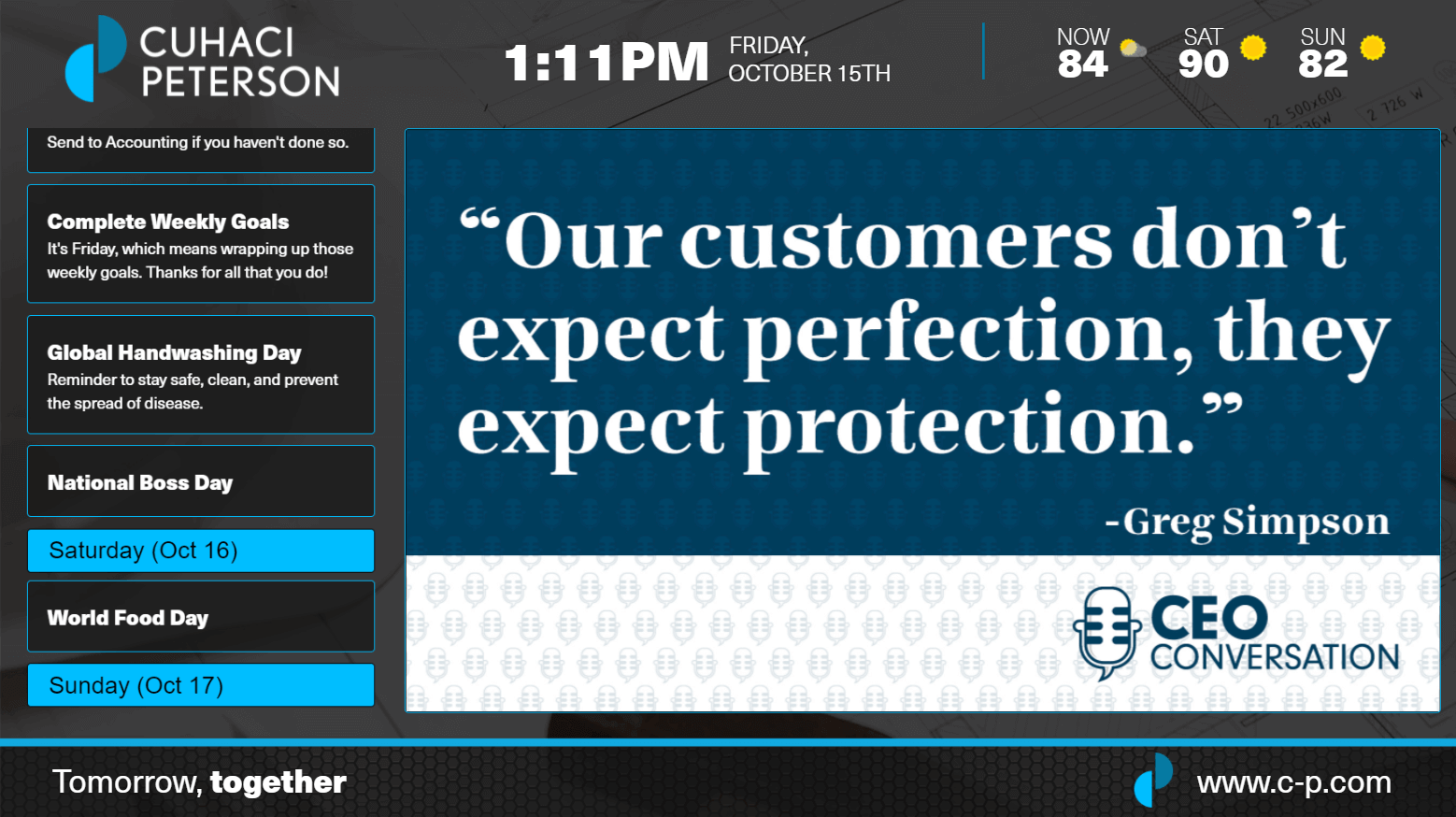 Corporate Communication Digital Signage Templates
Templates for digital displays used for corporate communication are becoming increasingly popular for businesses to get their messages across to workers, customers, and visitors. These samples are designed with the company's brand in mind, emphasizing clear, concise language and striking visuals.
Internal announcements, HR updates, news and current events, and business performance metrics are examples of content that could be displayed on corporate communication digital signage templates. They can also be used to advertise the company's name and message, thereby unifying the company's various lines of communication visually.
By using pre-designed templates, companies can save time and avoid the hassle of starting from zero when designing digital signage. In addition, it can guarantee that all of the signage in the business looks uniform and professional, which will boost morale and efficiency.
Corporate communication digital signage templates are an excellent way for businesses to communicate their messages in a lively, exciting format. They have the potential to enhance internal communication, boost brand recognition, and pique the interest of staff, customers, and site users.
How to use Employee Communication Digital Signage Templates
Employee communication digital signage templates can be used in various ways to communicate with employees effectively. Here are some examples:
Announcements: announce upcoming company events, employee recognition programs, or updates to company policies.
Training and development: Display training videos, upcoming courses, or other professional development opportunities to encourage employee growth and development.
Metrics and performance: display company performance metrics, such as sales or production targets, to motivate employees and encourage healthy competition.
Safety and compliance: promote safety policies and procedures, including important reminders and updates.
Employee engagement: showcase employee achievements, promote internal social events or initiatives, or highlight charitable contributions or volunteer opportunities.
Branding and marketing: promote the company's products or services to employees and visitors.
Employee communication digital signage templates can keep employees informed, motivated, and engaged. By strategically placing digital signage displays throughout the workplace and using pre-designed templates, companies can create a more dynamic and engaging communication experience for their employees.
Benefits of using Digital Signage for Internal Communication Templates
Internal communications digital signage offers several benefits for organizations looking to improve their communication efforts with employees. Here are some key benefits:
Uniform messaging: Ensures that communication is constant and follows a compatible format, which can help employees more easily understand the message and retain the information.
Increased attention: Grab employees' engagement, resulting in a more engaged workforce. It can also encourage employees to seek more information about the company, its goals, and its culture.
Timely information: can be updated in real-time, which allows companies to communicate timely information quickly and efficiently.
Cost-effective: cost-effective way to communicate information to employees, particularly compared to traditional communication methods such as printed memos, posters, or flyers.
Data-driven: display real-time data or performance metrics, which can help employees understand how their work contributes to the organization's success.
Internal communications digital signage templates can help organizations improve communication with employees, resulting in a more informed, amused, and productive workforce.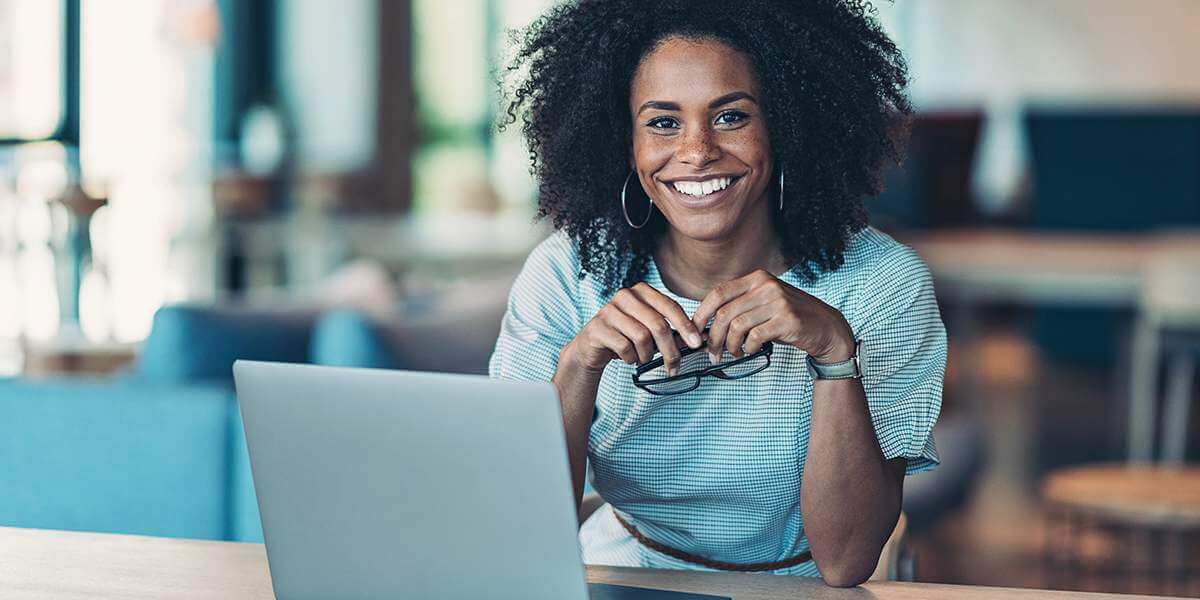 Digital Signage solutions
Our team is ready to deliver easy-to-use digital signage solutions to your business. With dedicated support teams and powerful design tools, anyone from any skill level can design professional-looking designs in minutes!