Corporate Metrics Digital Signage App
DIGITAL APPS
Corporate Metrics
Follow along with performance factors and improve overall productivity by displaying corporate metrics. This will ensure your team is on the same page and makes large amounts of information easy to understand.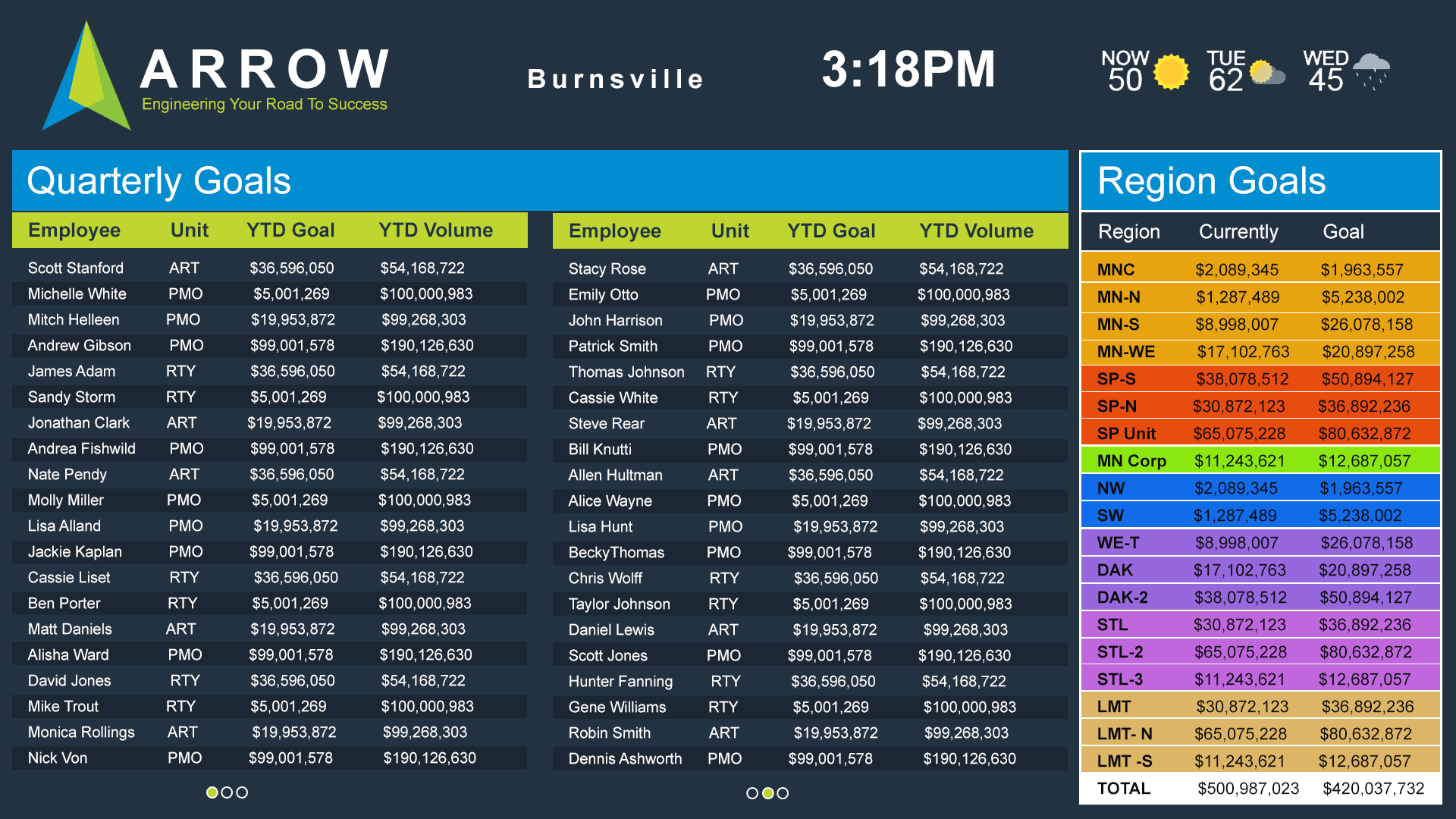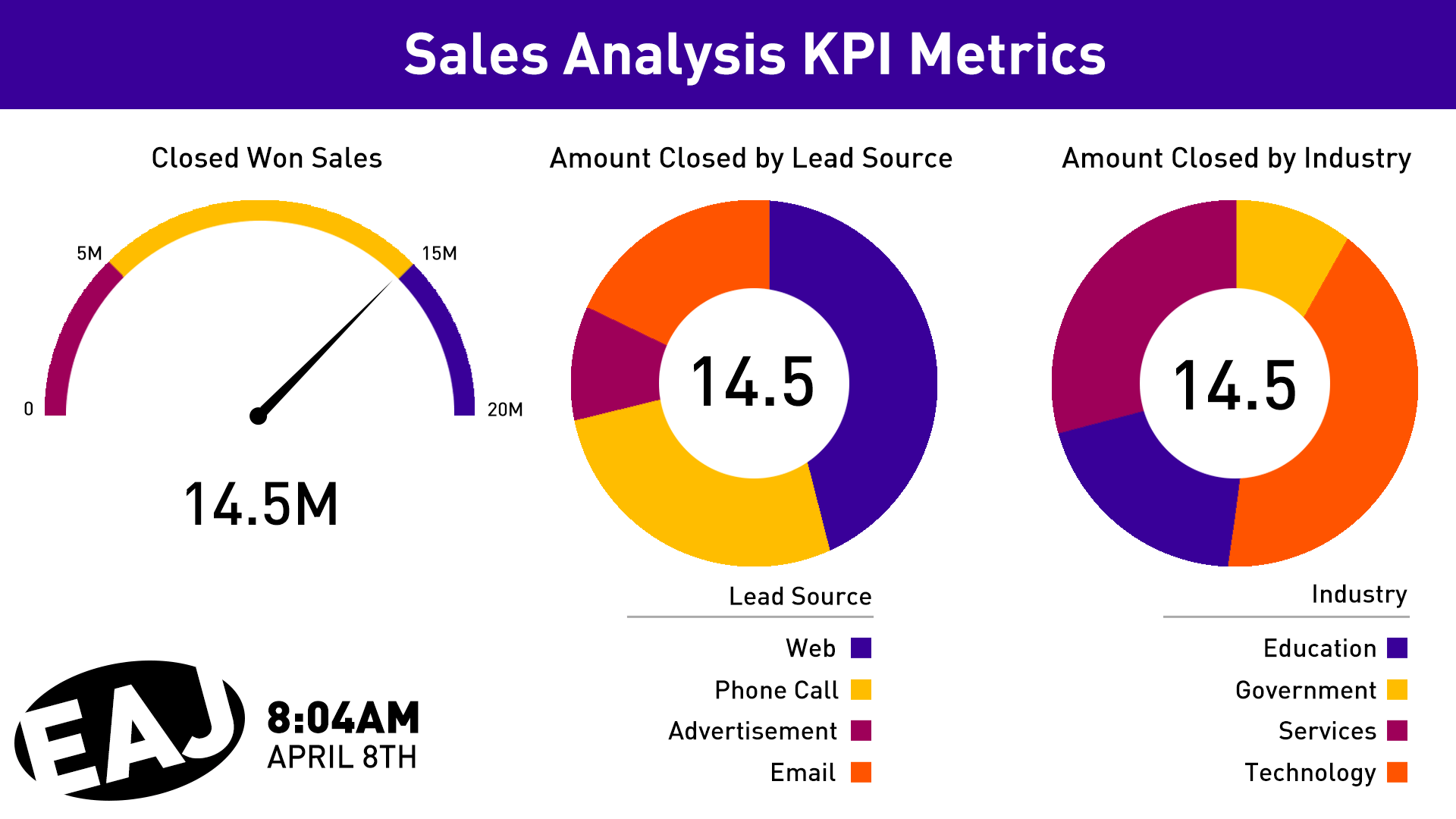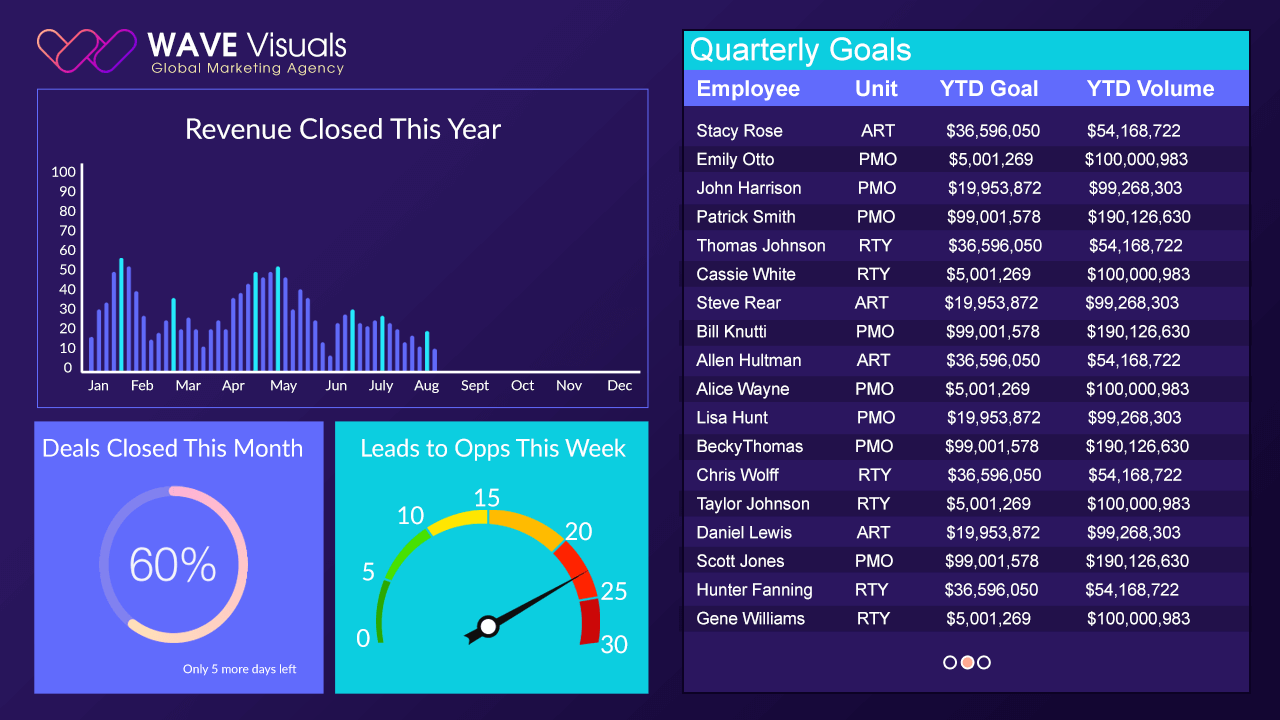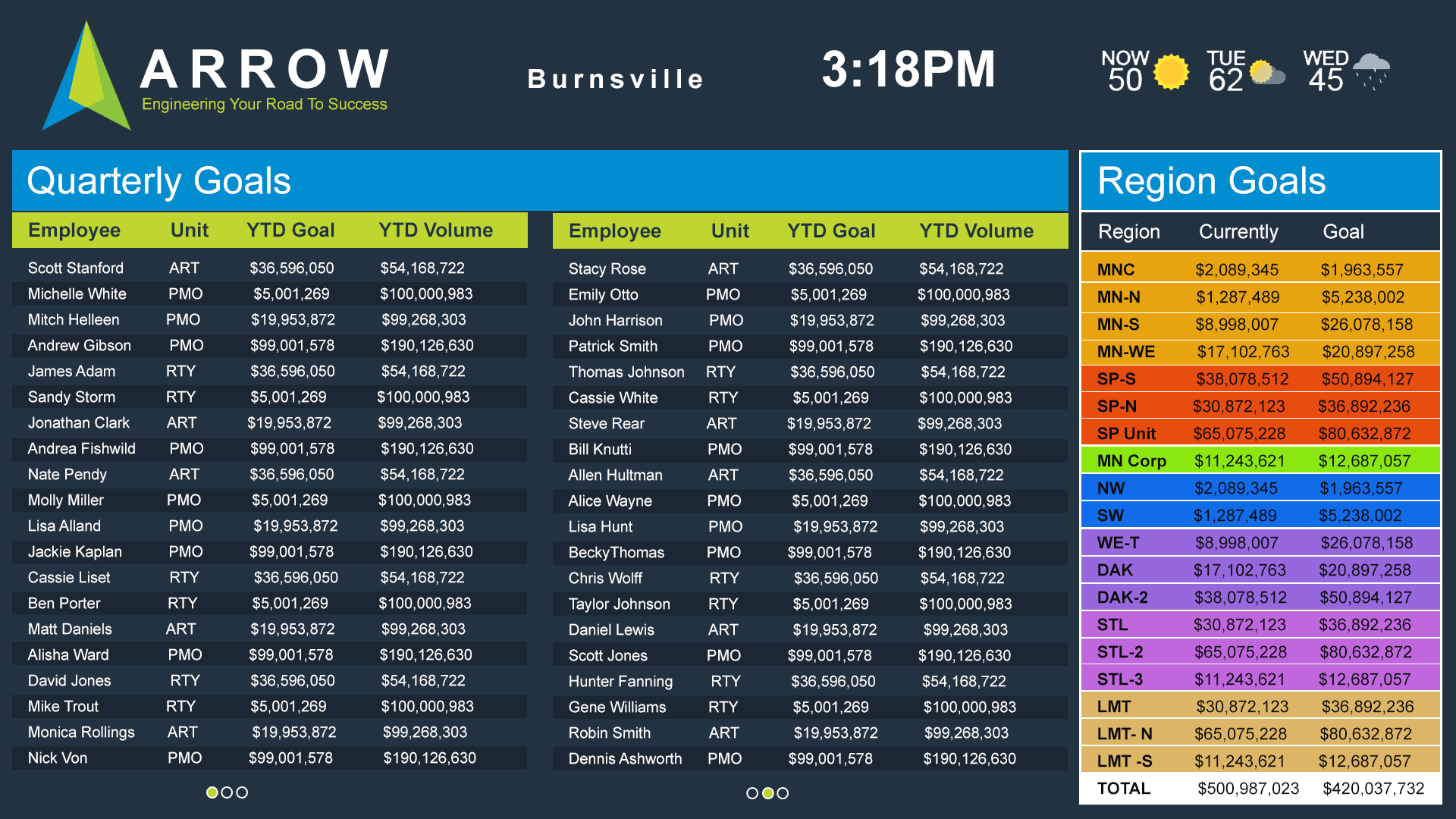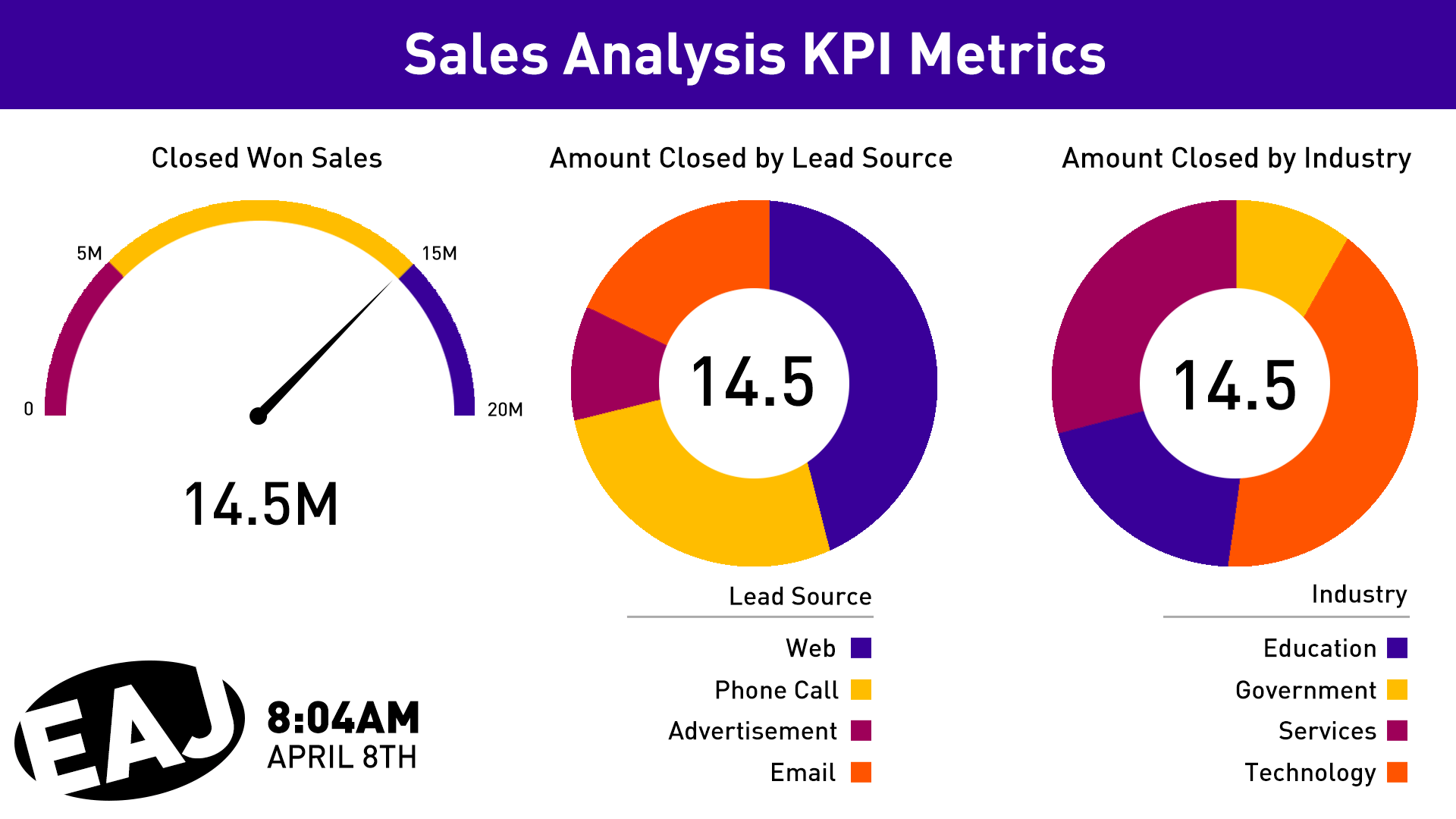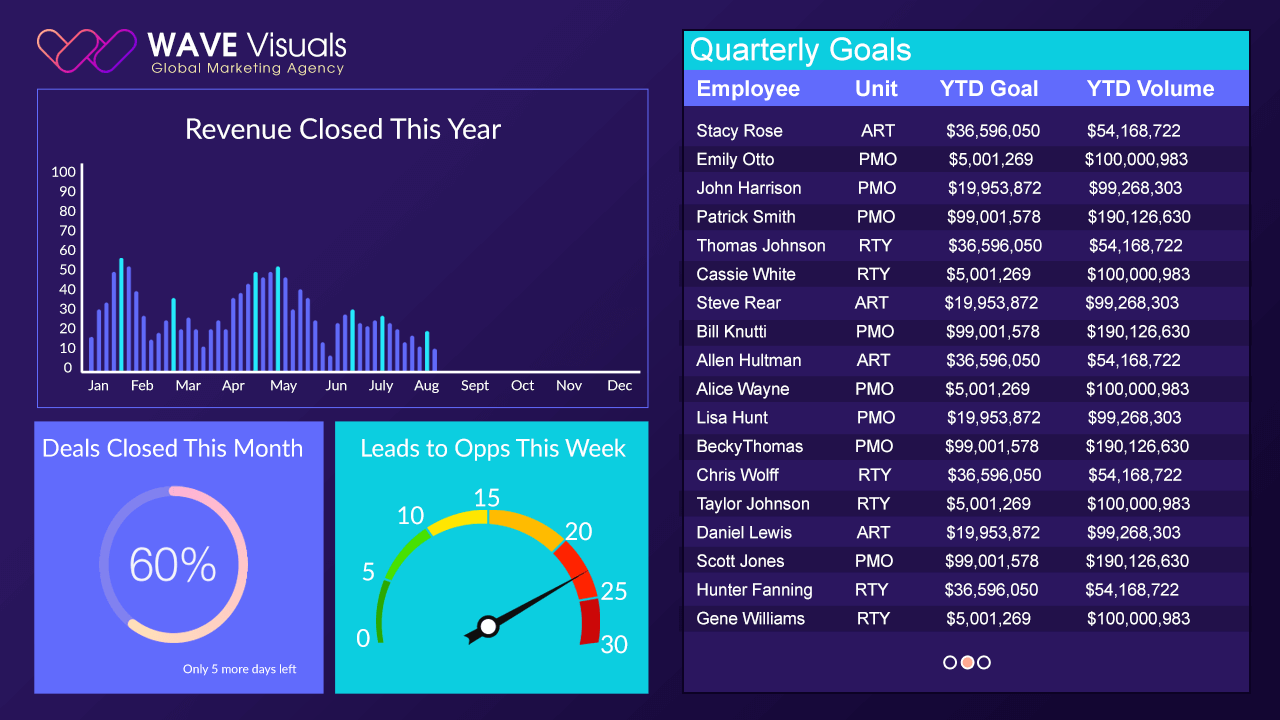 CORPORATE METRICS
FEATURES AND BENEFITS
With REACH, you can diversify your signage with a variety of engaging applications! Choose from over 40 apps to implement in your designs to flesh out your content in exciting ways.